One of my favorite places my grandparents used to take me when I was small was Kamogawa Sea World. Located right along the Pacific coast in southern Chiba Prefecture, it's an aquarium — but not exactly what you picture/imagine.
A better description would be a marine theme park that features amazing performances by various sea animals and lets you dine while watching animals swim around from below — to mention just a couple of special things you can enjoy here!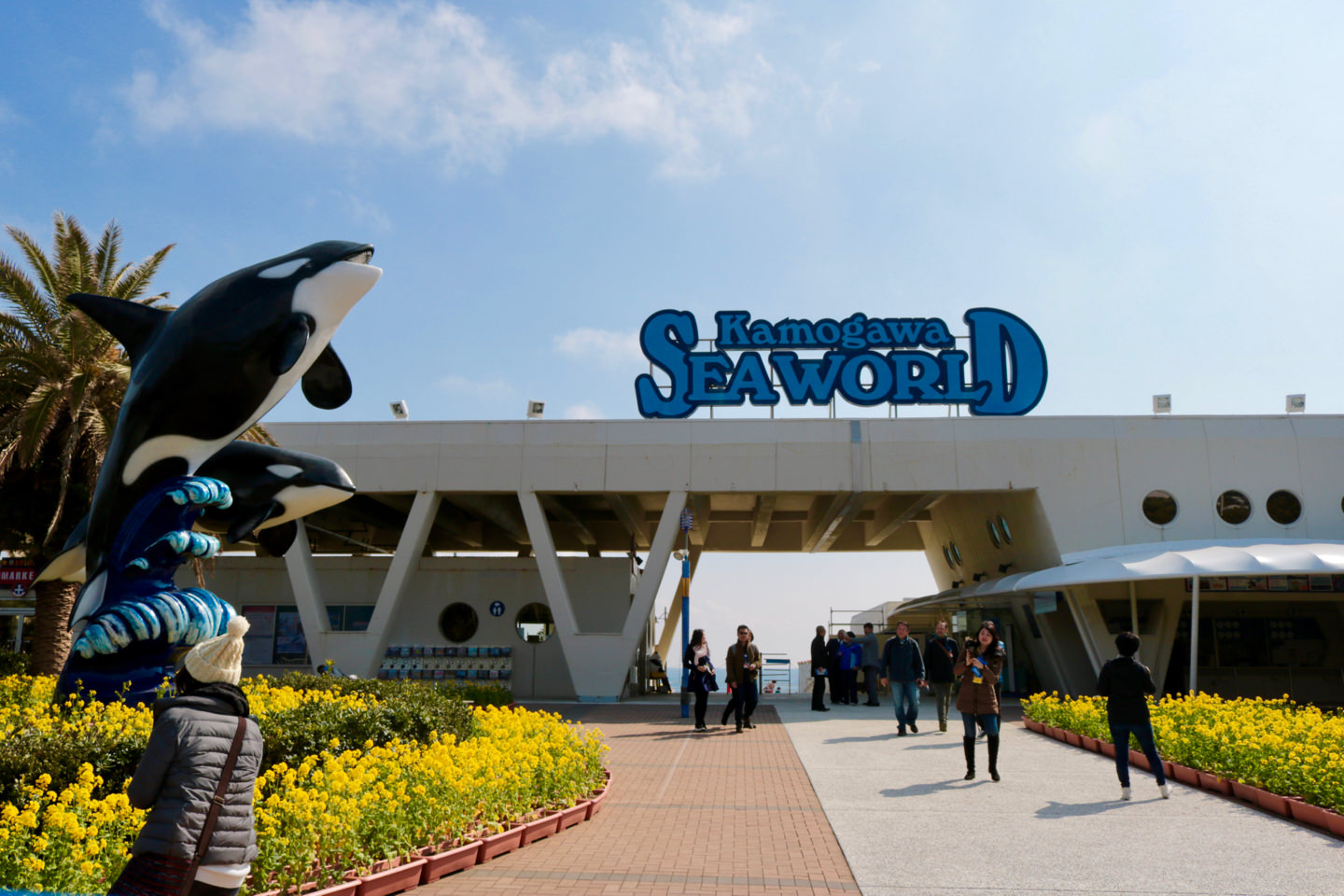 It was toward the end of February when we visited this park — right when "nanohana," or canola flowers, were in full bloom.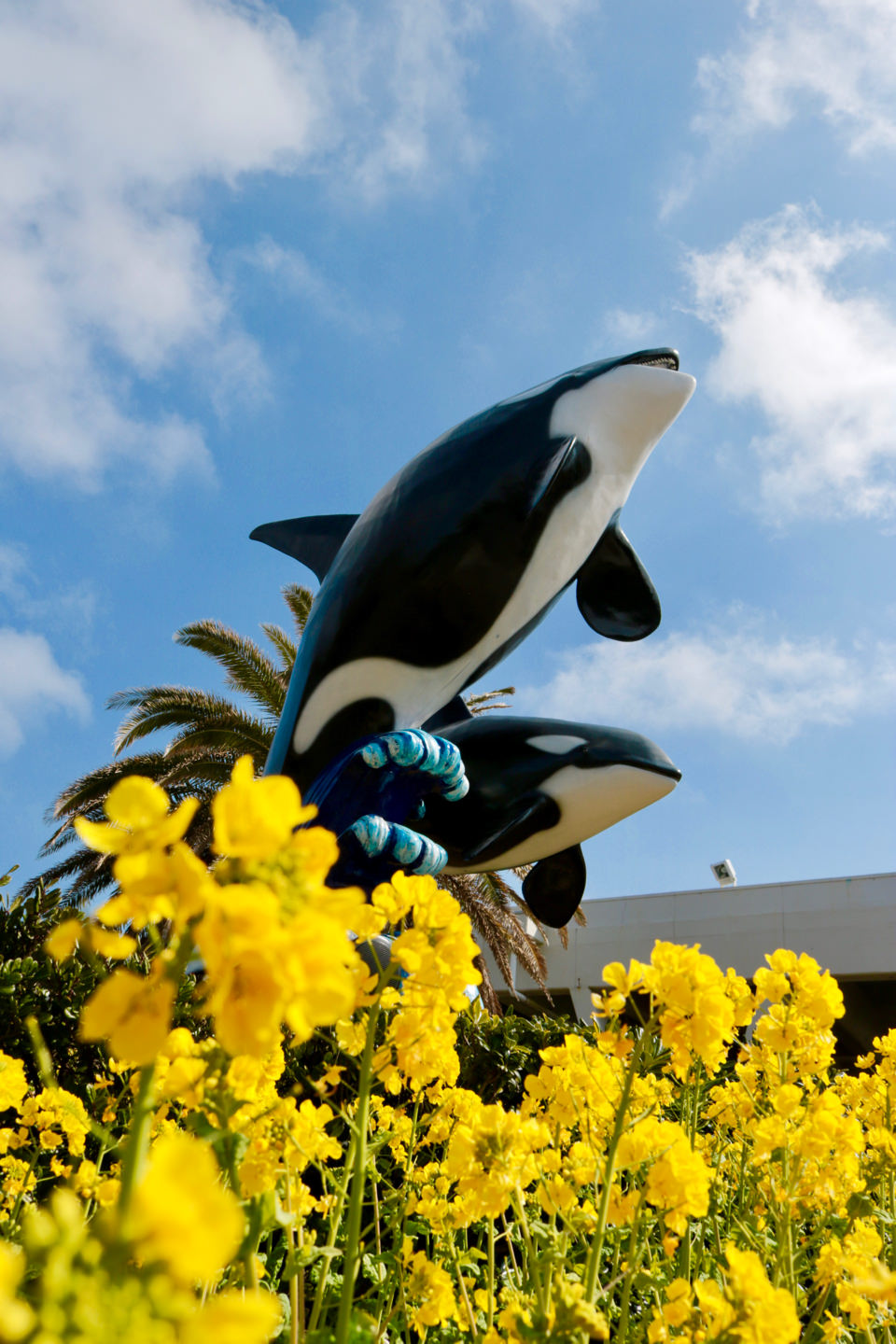 Once inside, we were soon greeted by the gorgeous seascape. It was a beautiful day with lots of sunlight and a nice breeze coming from the ocean. Boso Peninsula, where the Kamogawa Sea World is located, is at the southern tip of Chiba and therefore generally warmer than Tokyo.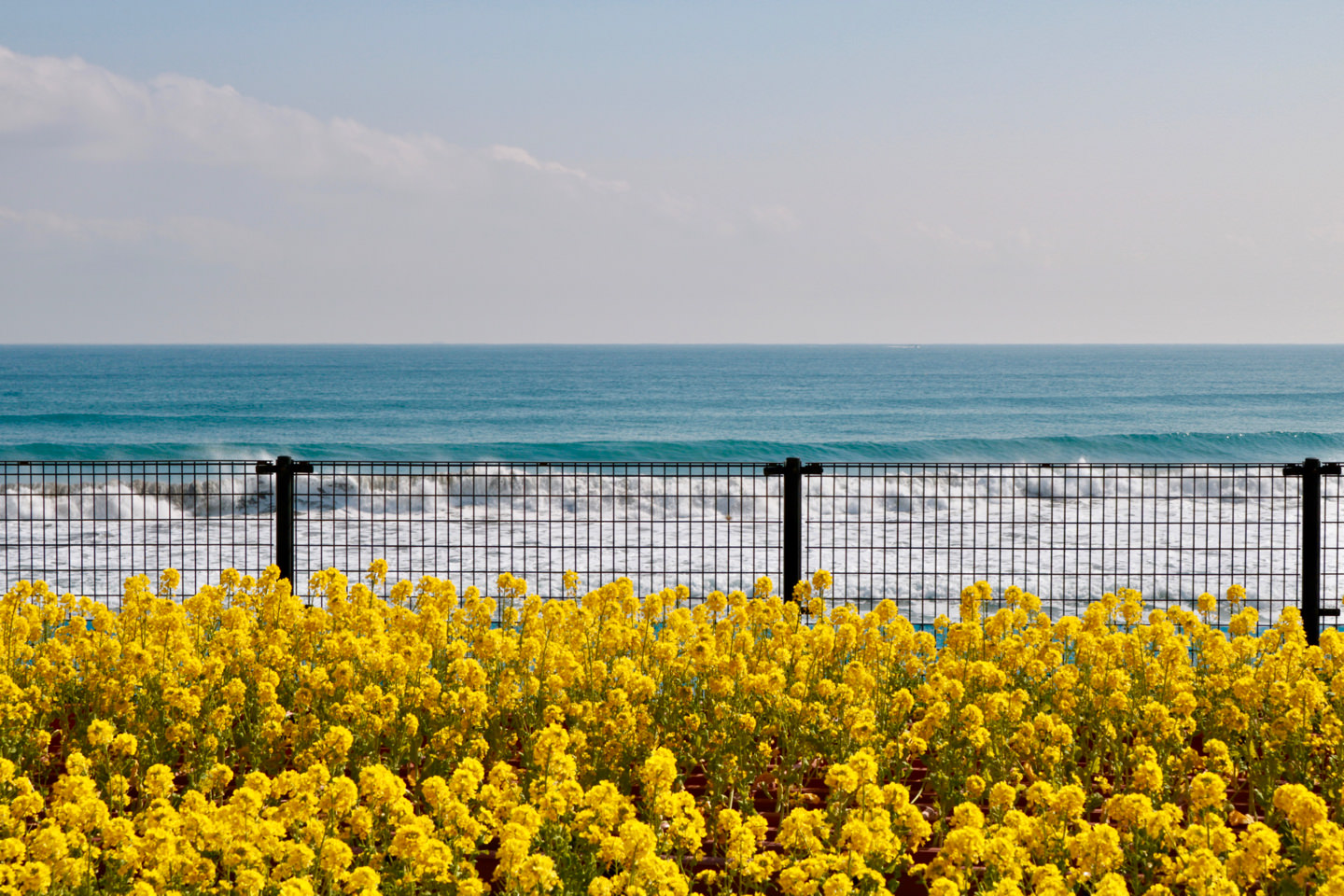 Dine at a restaurant with dynamic views of killer whales
We went straight to a one-of-a-kind restaurant named "OCEAN," located near the center of the park. It's positioned right underneath the Ocean Stadium, where the killer whale performance takes place.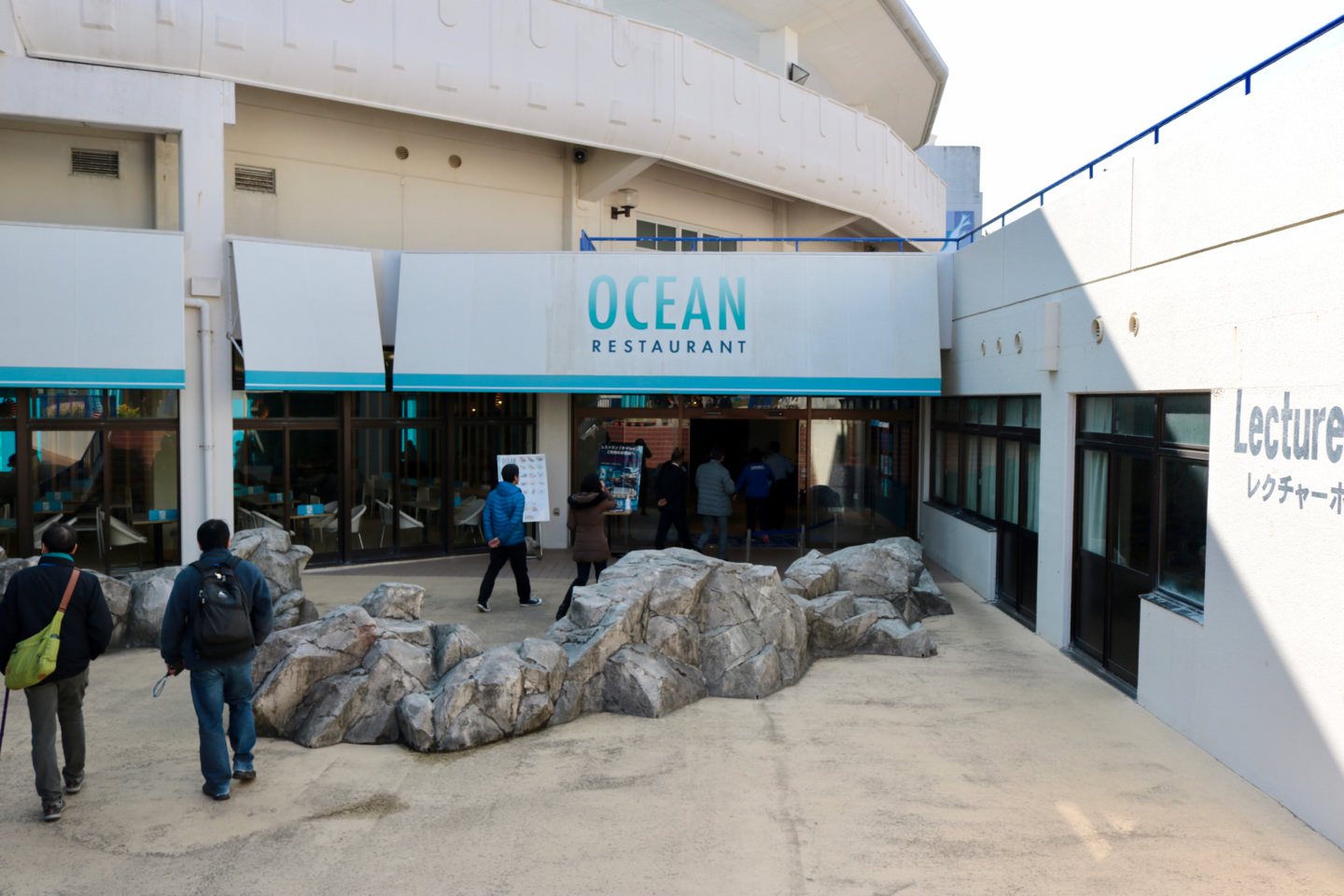 It felt like we were underwater, with moody, dark bluish interior, wavy design and hanging lights shaped like ammonites.
And look at this. What do you see outside the window?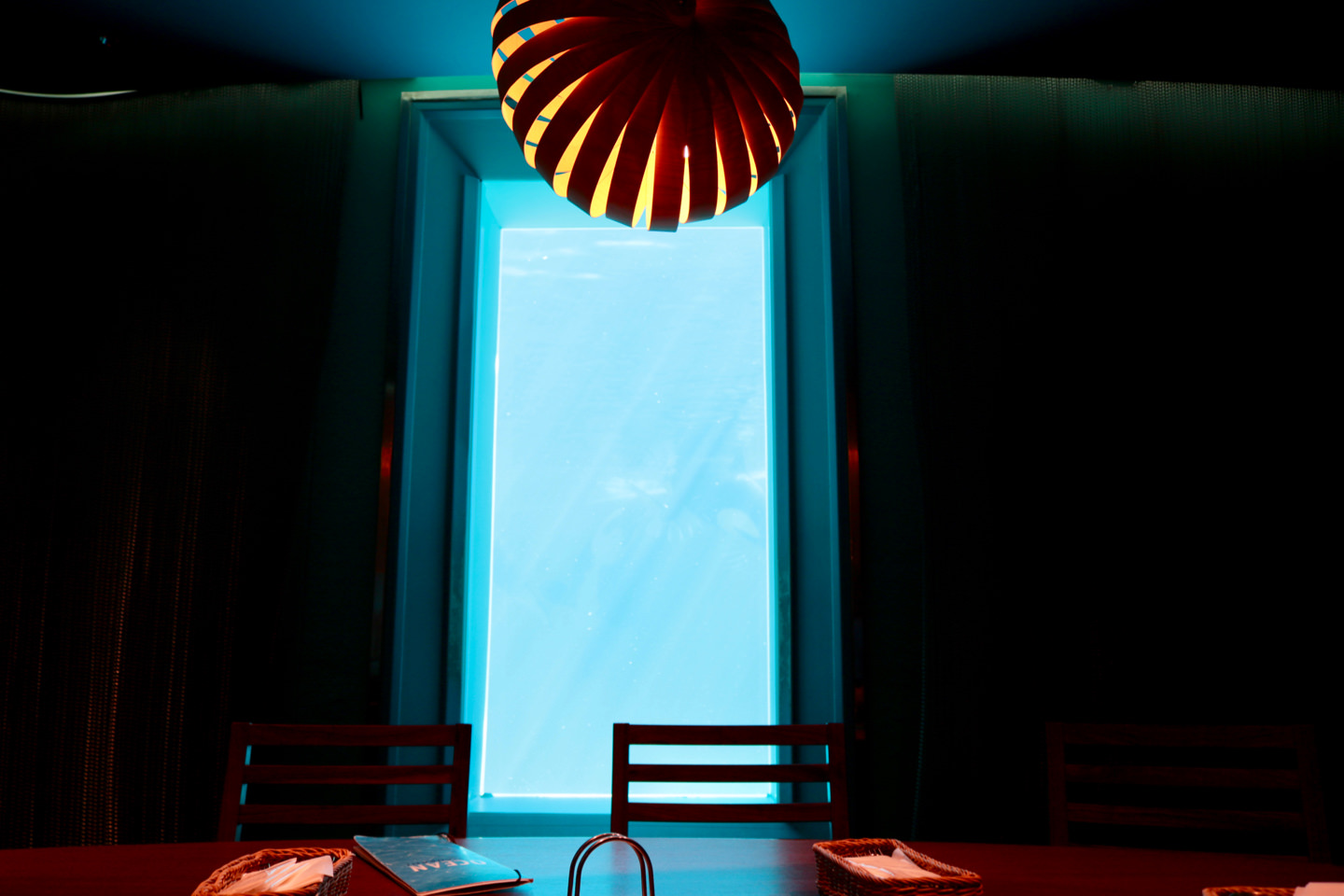 Yep, you've got that right — the restaurant is facing a gigantic water tank where killer whales are kept. So, that means, you'll get to see orcas swim freely while having lunch! Now you see why I wrote "one-of-a-kind" — OCEAN is the only restaurant in the country where you can experience something like this.
Here's what we had for lunch:
On the left is Japanese curry rice, with rice shaped like an orca (1,300 yen, comes with soup). Loved how they used green peas to make the eyes! My boyfriend ordered the one pictured on the right — the saffron-flavored soup featuring sea bream (1,780 yen, comes with salad, soup and your choice of bread or rice).