Spring is the season of sakura, or cherry blossoms, in Japan. Every year during March and April, I see people gathering in the park and enjoying hanami, or picnicking under cherry blossoms in full bloom. That's also a time of the year that this island nation is visited the most by foreign tourists, to take in what nature has to offer.
If, for some reason, you could only come to Japan in January or February (perhaps because airfare is cheap) but would really like to see sakura, head to Izu Peninsula. Located roughly 100 kilometers southwest of Tokyo in Shizuoka Prefecture, there's a place on the west coast called Toi, which is known to have one of the earliest blooming cherry blossoms in Japan.
Here's a bit of information about Toi Sakura:
The buds start to burst/open in the end of December, and sakura comes into bloom in early January. The end of January is usually the best time to capture its beauty. The good thing is, you could see it blooming for quite some time, until mid or late February.
It is known to bloom about a week before Kawazu Sakura, another species of early-blooming cherry blossoms found in the Izu region.
It's only grown in areas around Toi, on the western coast of Izu Peninsula in Shizuoka Prefecture.
Observing Toi Sakura in Toi Kinzan (Toi Gold Mine)
In the middle of January, we visited Toi Kinzan (Toi Gold Mine) to see Toi Sakura just coming into bloom.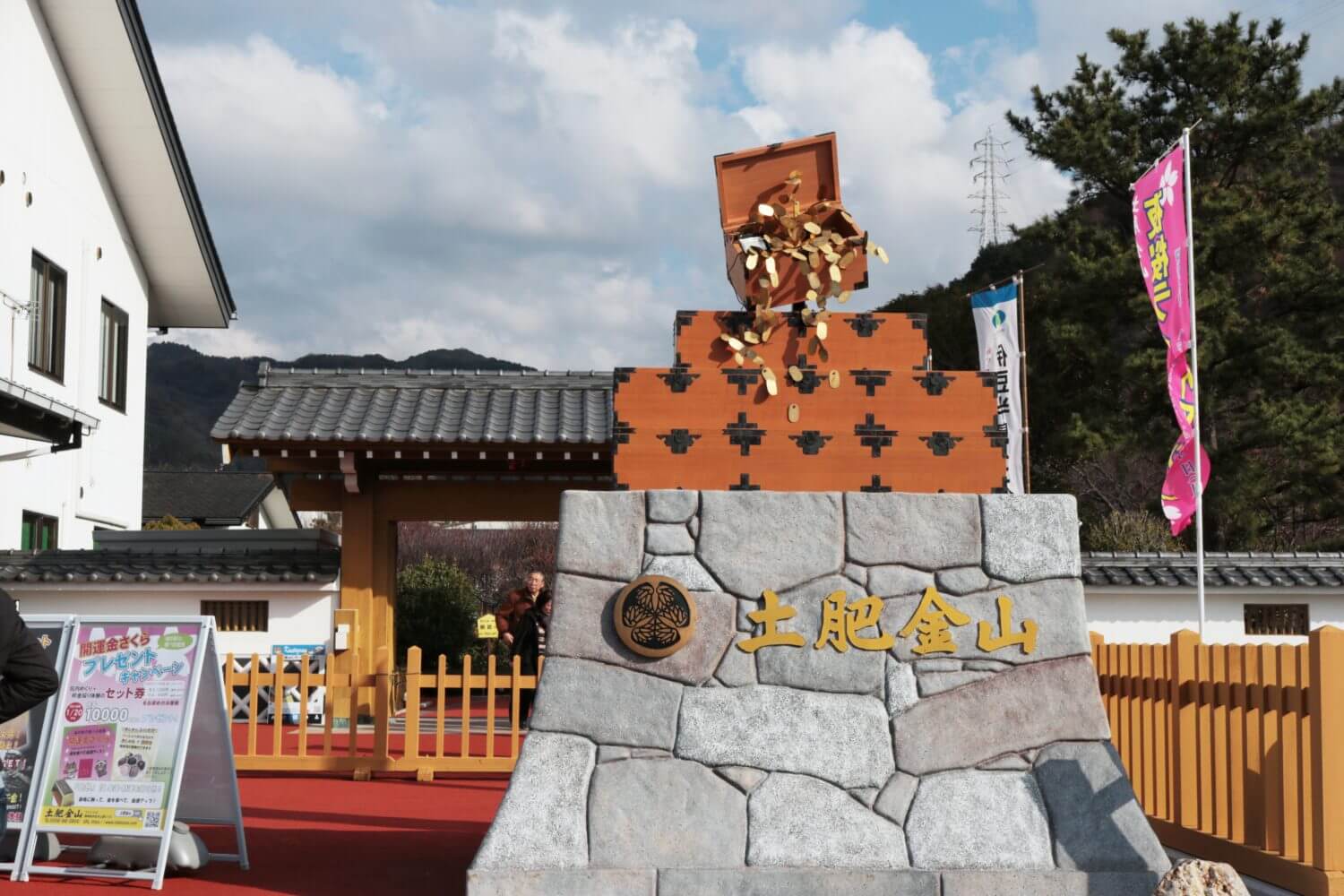 Toi Kinzan used to be the second largest producing gold mine in Japan (the first was Sado, in Niigata Prefecture), but closed down in 1965. It's been operating as a theme park since 1972, and you could walk through a 350-meter section of gold mine shaft to see what life was like for gold miners back in the days. There is also a place where you get to try out gold panning (for adults, 720 yen/30 minutes in addition to the admission fee of 860 yen).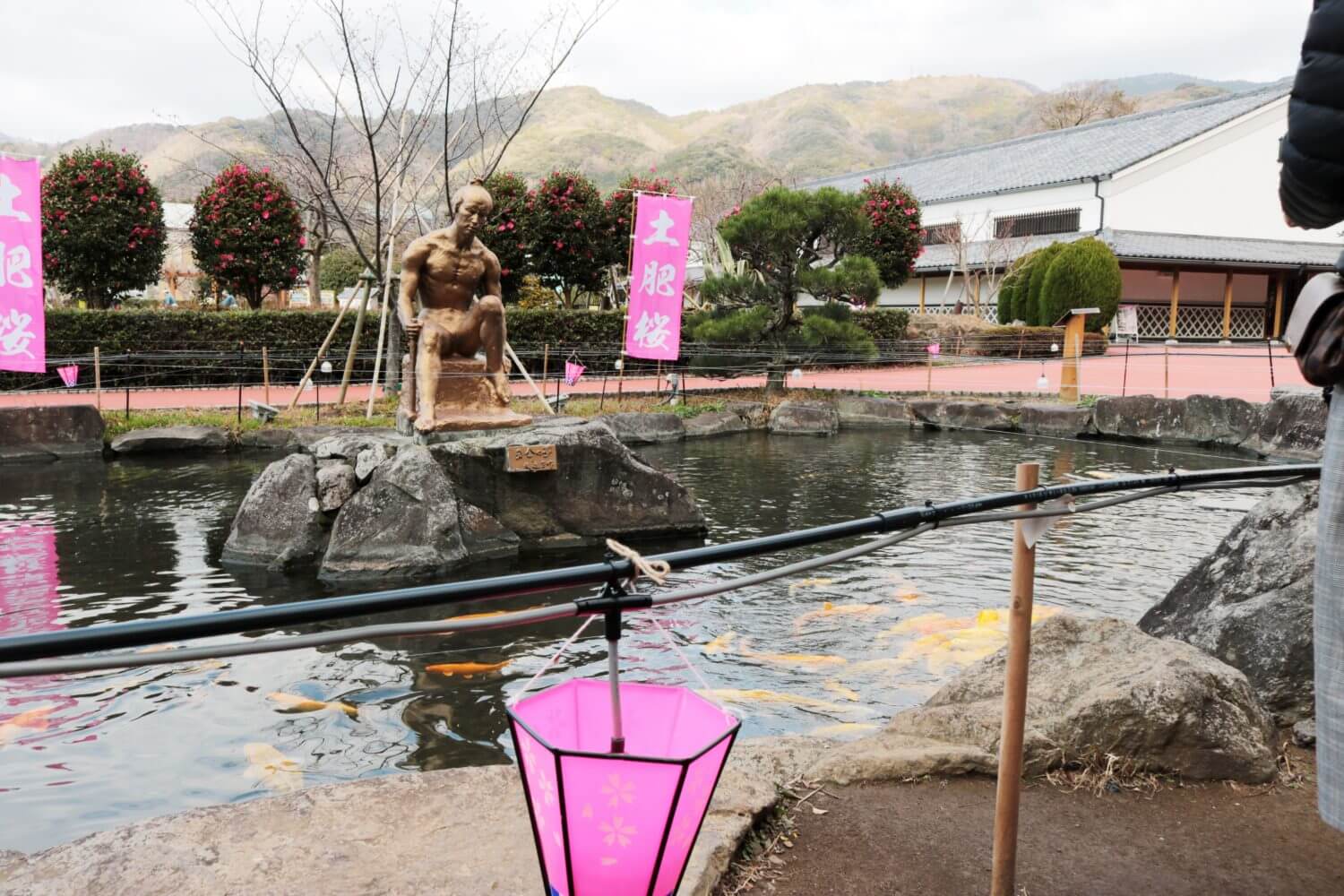 If you're currently in Japan — especially in the Kanto region — now is the time to visit Toi, because the Toi Sakura Matsuri (Festival) is running from January 21 to February 4, 2018. Toi Kinzan is one of the places participating in the festival, and if you stop by after 6:30 p.m., you'll get to see cherry blossoms lit up — for free of charge!
This is a Toi Sakura tree. For those of you who've seen cherry blossom trees before, you might walk by but just miss it — the tree itself is low in height and branches are thin, unlike regular sakura trees you see all around Japan.
But observing up close, you'll notice that flowers are, in fact, shaped just like regular cherry blossoms. The only notable difference is that each stem is rather long, and about six to seven flowers hang from it.
Other places where you can see Toi Sakura
Maruyama Sports Park
Matsubara Park
Koibito Misaki Cape
Manpukuji Temple, etc.
Toi is famous for its onsen (hot spring) as well, so why not pay a visit and relax in hot water — and experience the privilege of seeing beautiful cherry blossom flowers even in mid winter?
Toi Kinzan (Gold Mine)

| | |
| --- | --- |
| Address | 2726 Toi, Izu, Shizuoka Prefecture |
| TEL | 0558-98-0800 |
| Hours | 9 a.m. – 5 p.m. (enter before 4:30 p.m.) |
| Admission fee | 860 yen/adult; 430 yen/child (free of charge during nighttime illumination) |
[blogcard link="https://www.toikinzan.com/en/"]