In central Shimane Prefecture — a prefecture situated along the Sea of Japan in southwestern Japan — lies a silver mine that is registered as a UNESCO World Heritage site since 2007. Called Iwami Ginzan Silver Mine, it was one of the world's leading silver mines between the 16th and 20th centuries and produced high quality silver that eventually landed in Europe. At one point, Iwami Ginzan was said to have produced about a third of all the silver circulating around the world.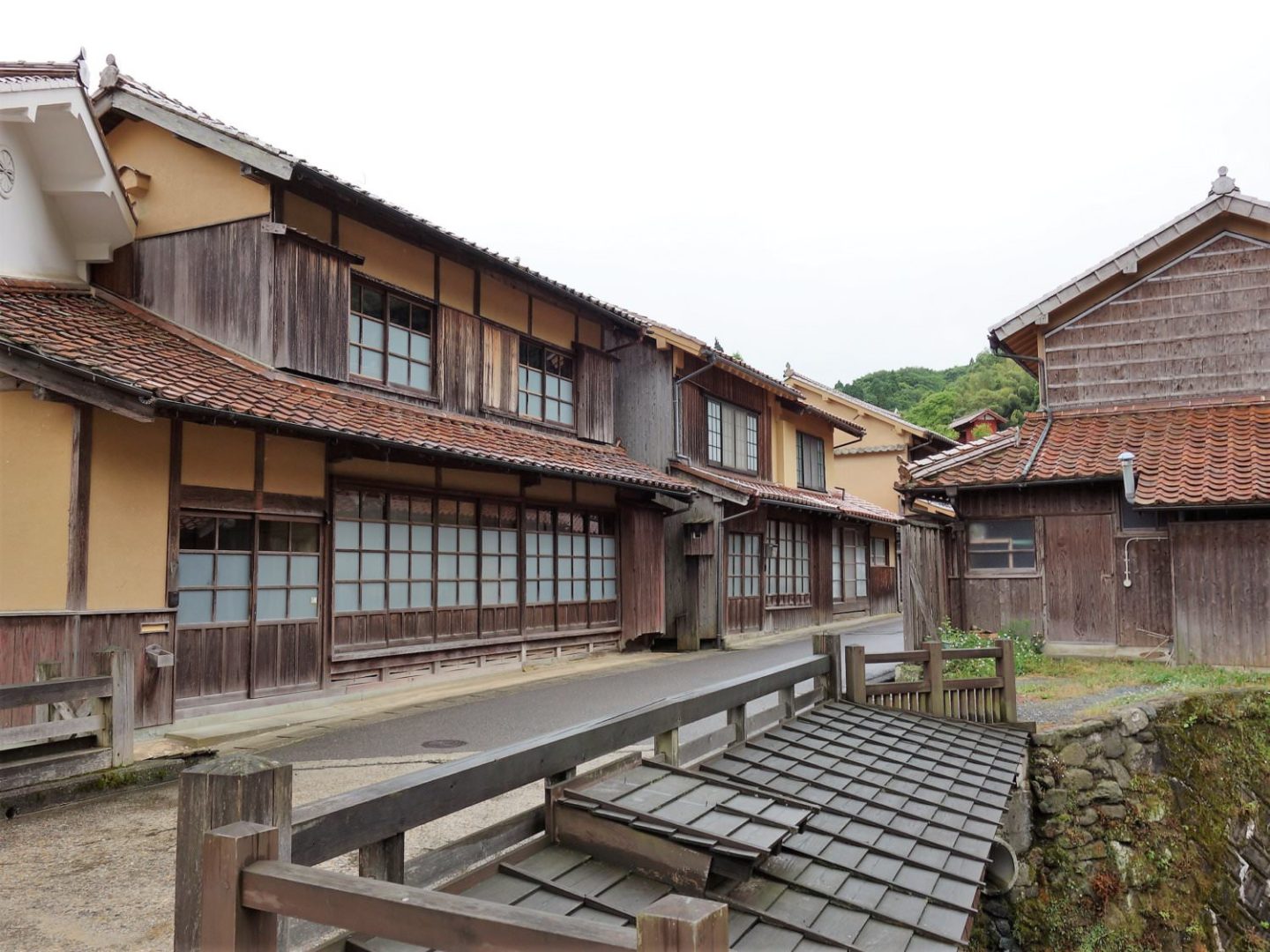 A short distance from Iwami Ginzan Silver Mine is the district of Omori, a town that once served as a hub for mining activities. It has retained the traditional Japanese townscape, lined with remains of the Daikansho (Magistrate's Office) and Buke-yashiki (old samurai residences), and is designated as an important traditional building preservation area.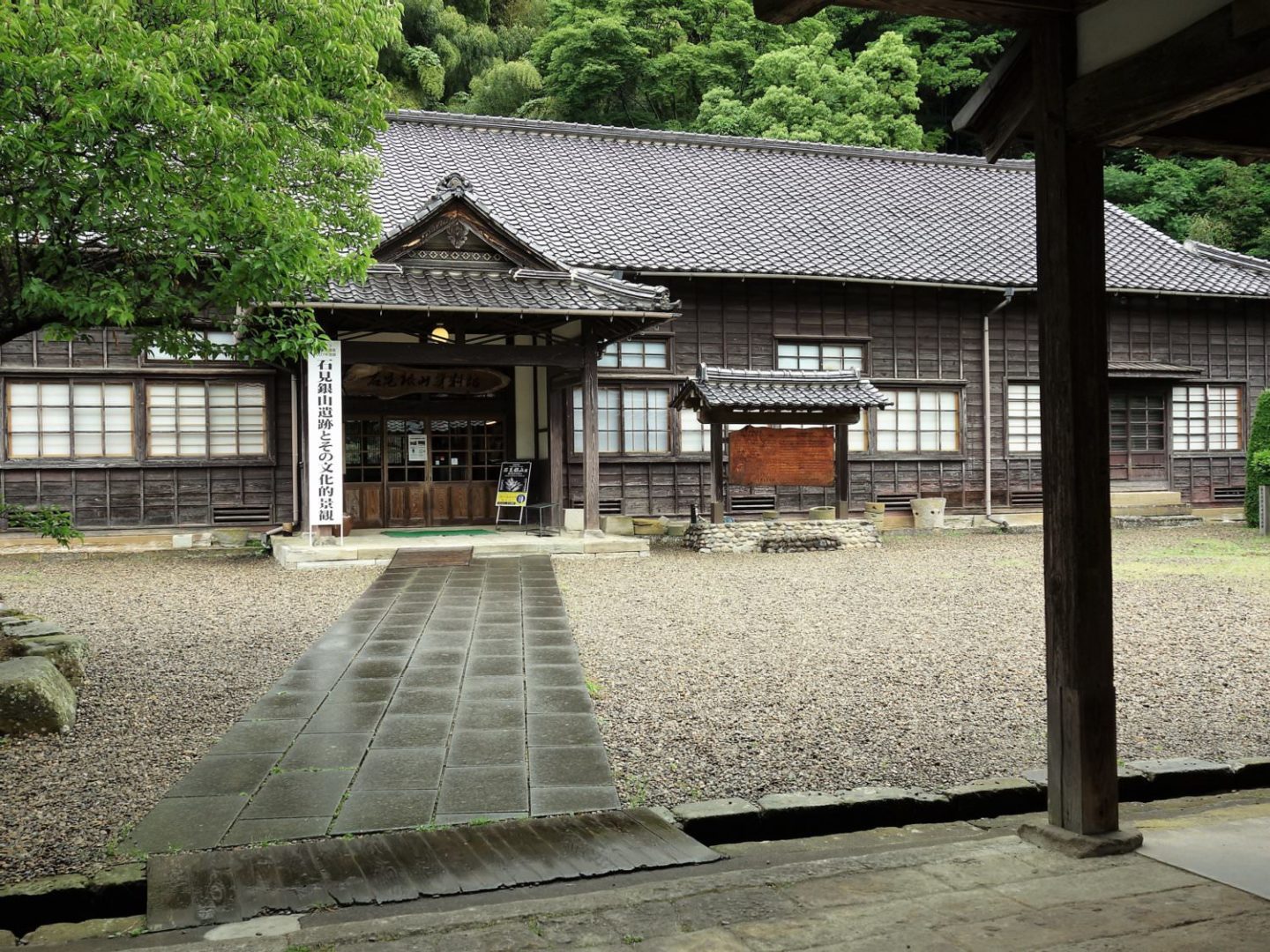 We took a stroll through the Omori district on our way to Ryugenji Mabu Mine Shaft — one of the largest mine tunnels of Iwami Ginzan.
Kigami Shrine
We started our tour from Kigami Shrine, where Omori's guardian deity is enshrined. It's been standing at this place for almost 450 years, and is known for its unique worship hall with a dragon on its ceiling. When you stand underneath the dragon and clap your hands, it echos wonderfully — as if the dragon is howling.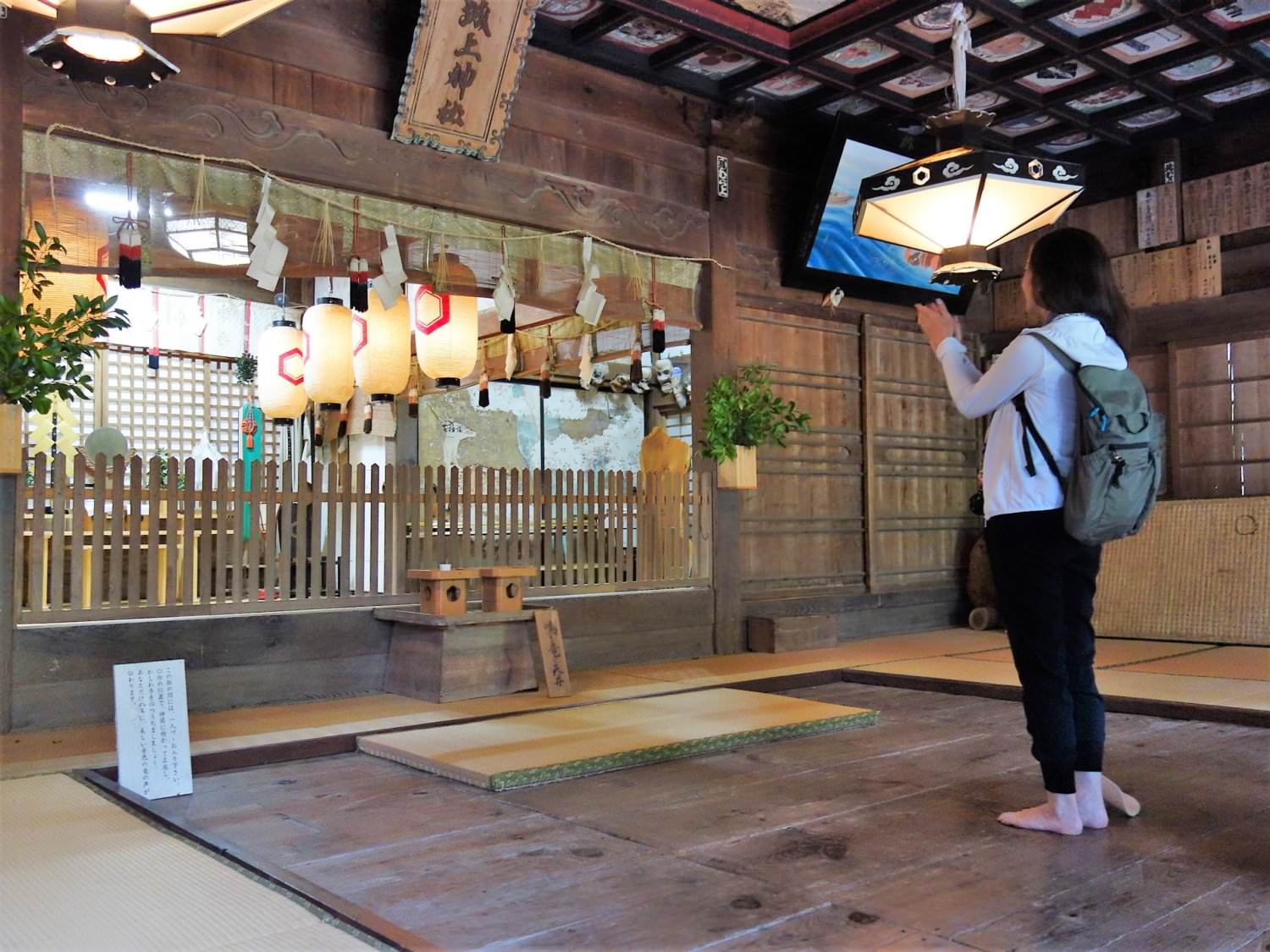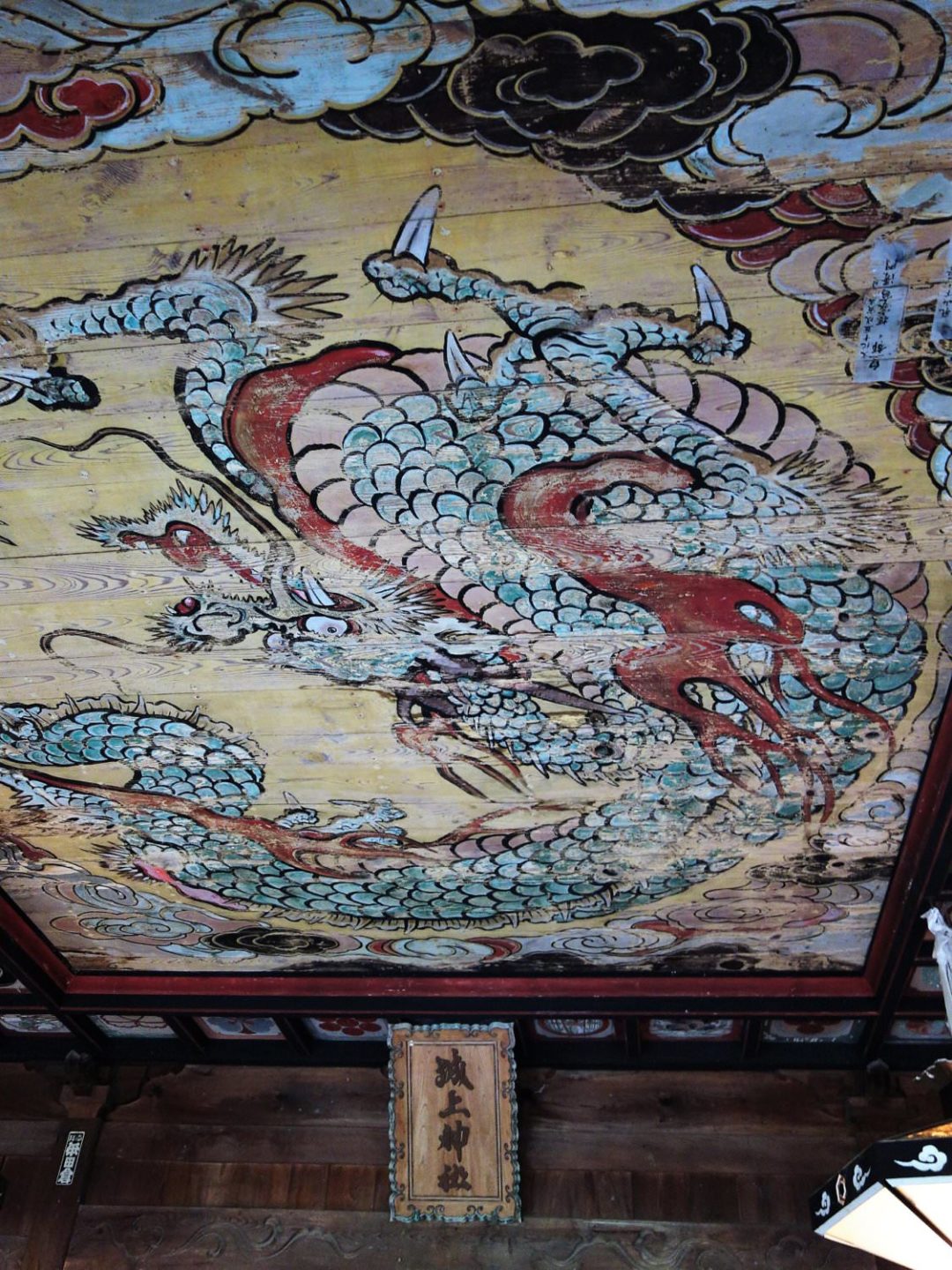 The distinctive X-shaped poles on the roof of "honden," or main sanctuary, tell that the "taisha-zukuri" style is used in this shrine — just like the famous Izumo Taisha Grand Shrine in the nearby town of Izumo, Shimane Prefecture.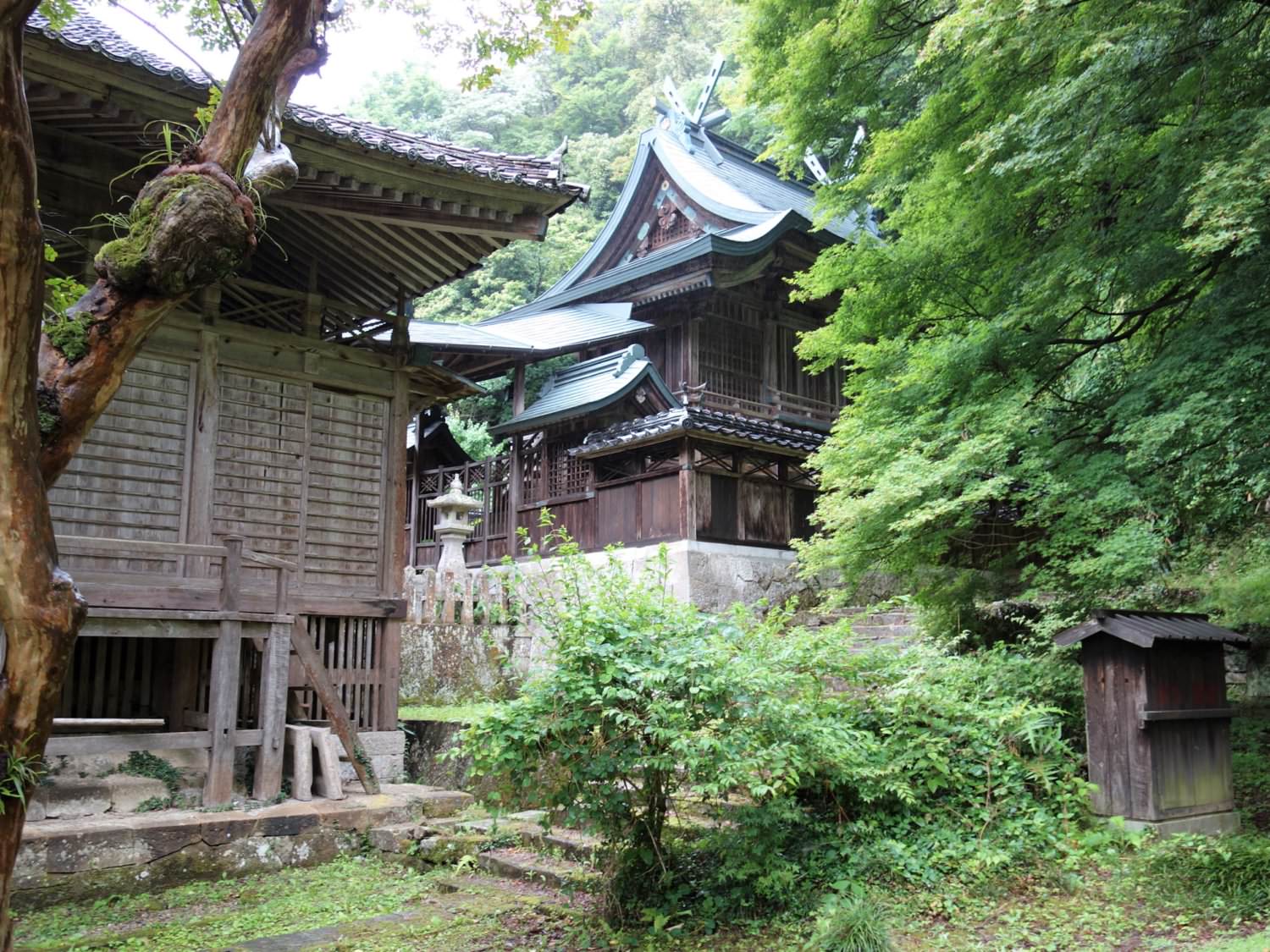 Nakamura Brace
We continued on toward the center of Omori district and walked by Nakamura Brace, a company that specializes in prosthetic and orthopedic devices.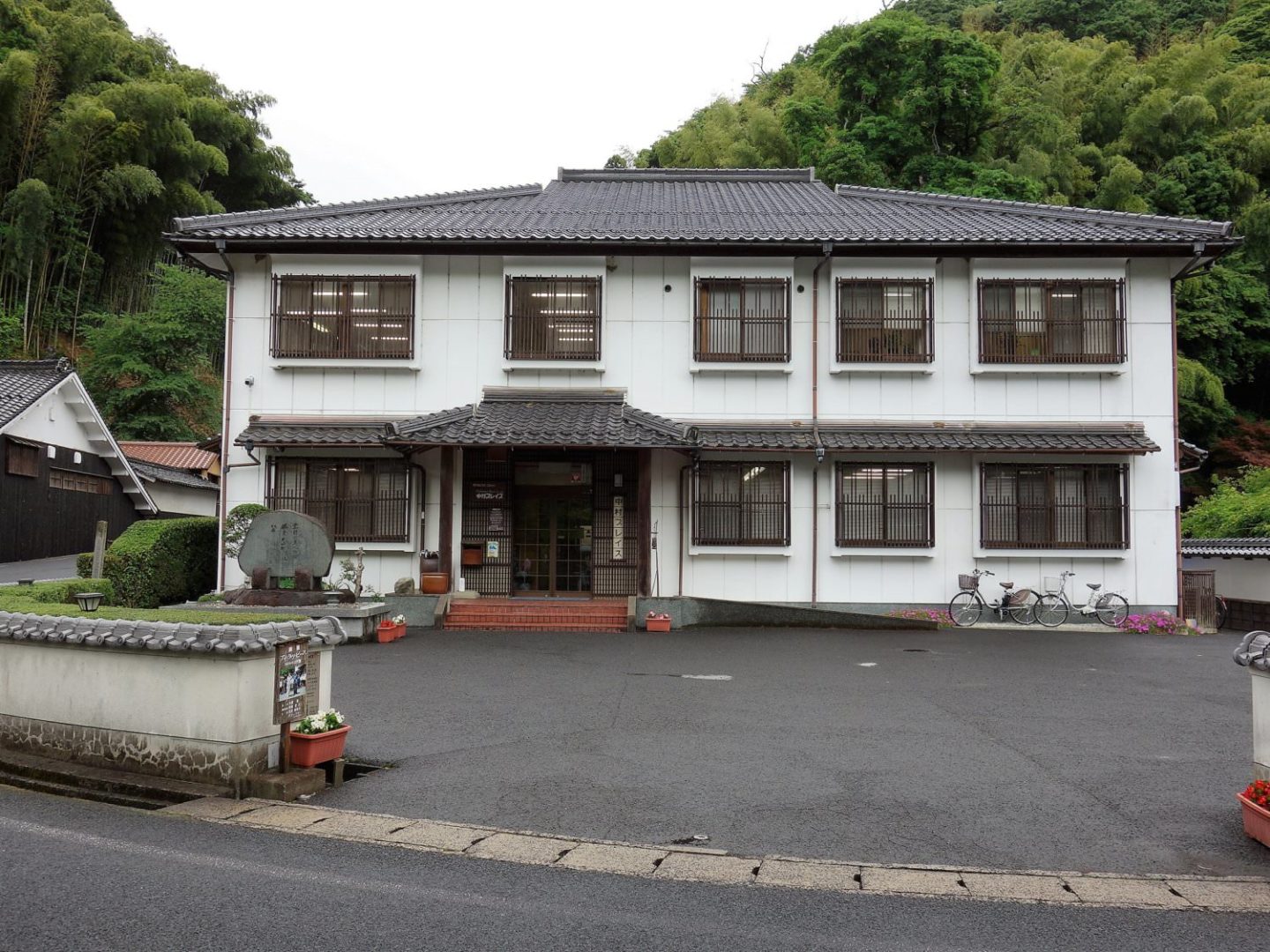 The company is often visited by women who have undergone breast cancer surgery and come to acquire artificial breasts, or by people who have lost limbs and other body parts in accidents. Nakamura Brace also provides accommodation to them in Omori while they wait for their requested parts.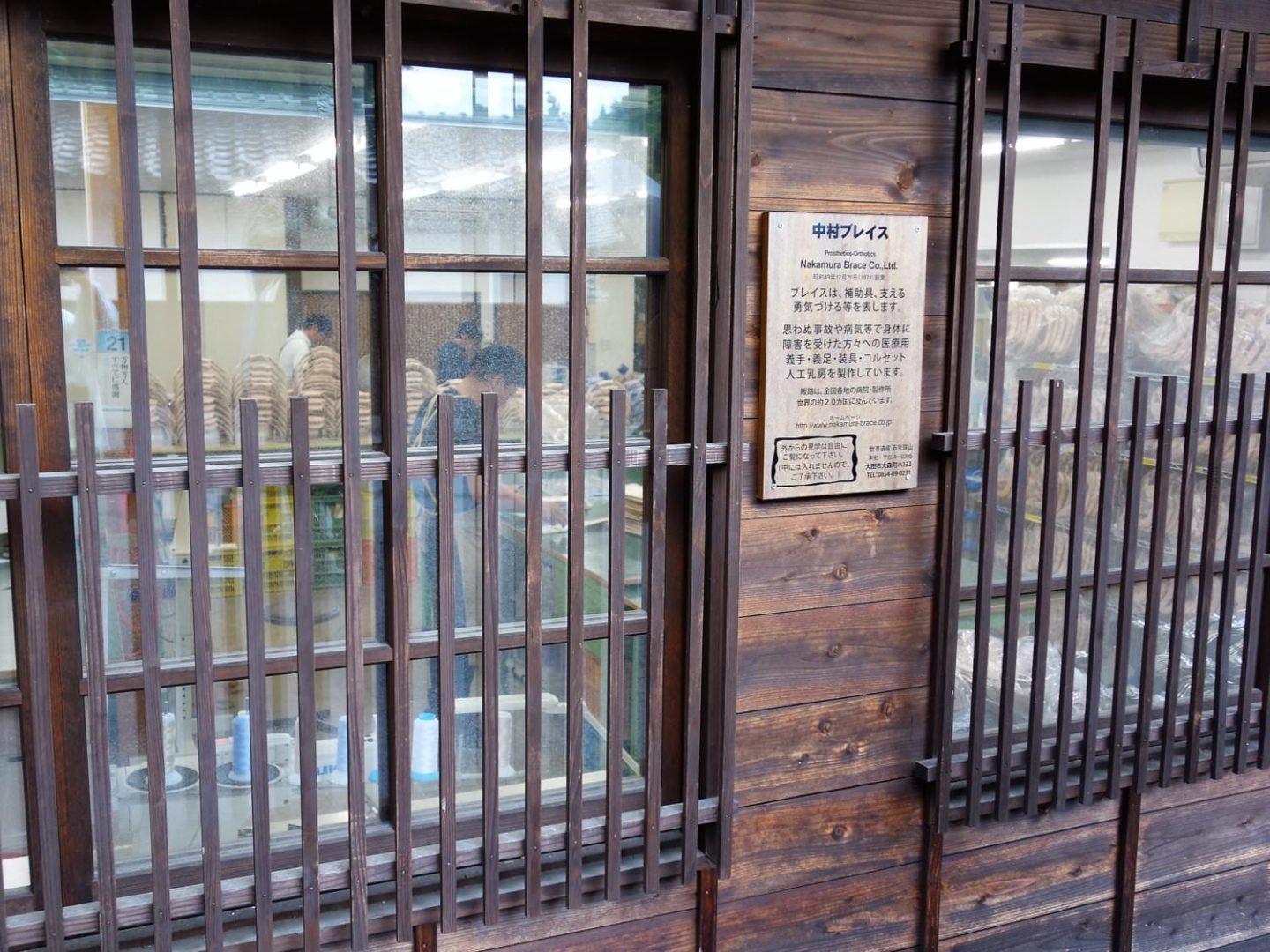 Our guide, Mr. Adachi, the president of Iwami Ginzan Guide Service Organization, told us that there are several town residents who are especially keen on preserving the traditional townscape of Omori. The president of Nakamura Brace is one of them.
A few minutes' walk from Nakamura Brace brought us to the center of the town. When I saw traditional Japanese houses lining the street, I felt as if I were transported back in time. I've never lived in a town like this, but it somehow conjured a cozy, nostalgic feeling inside me.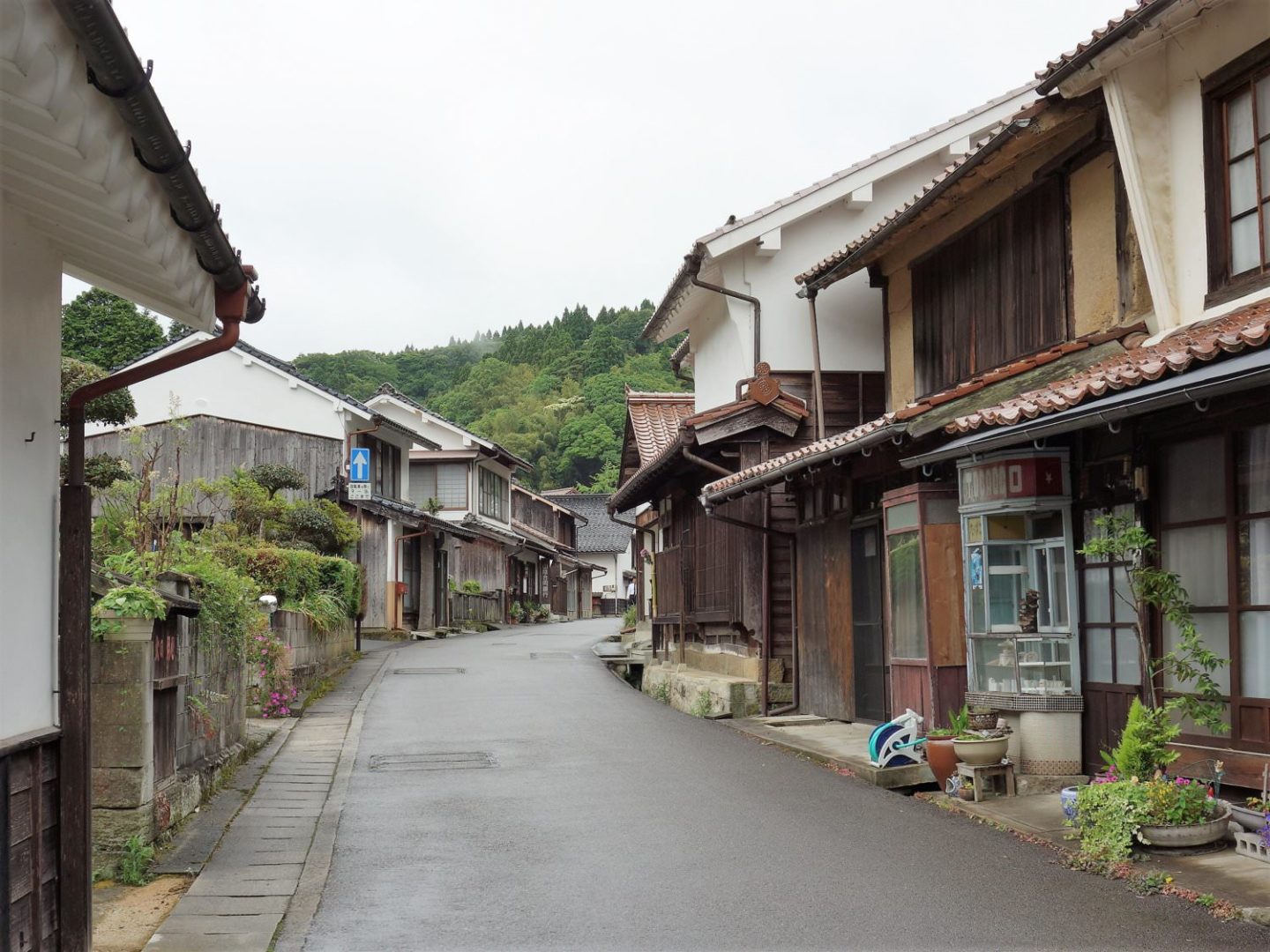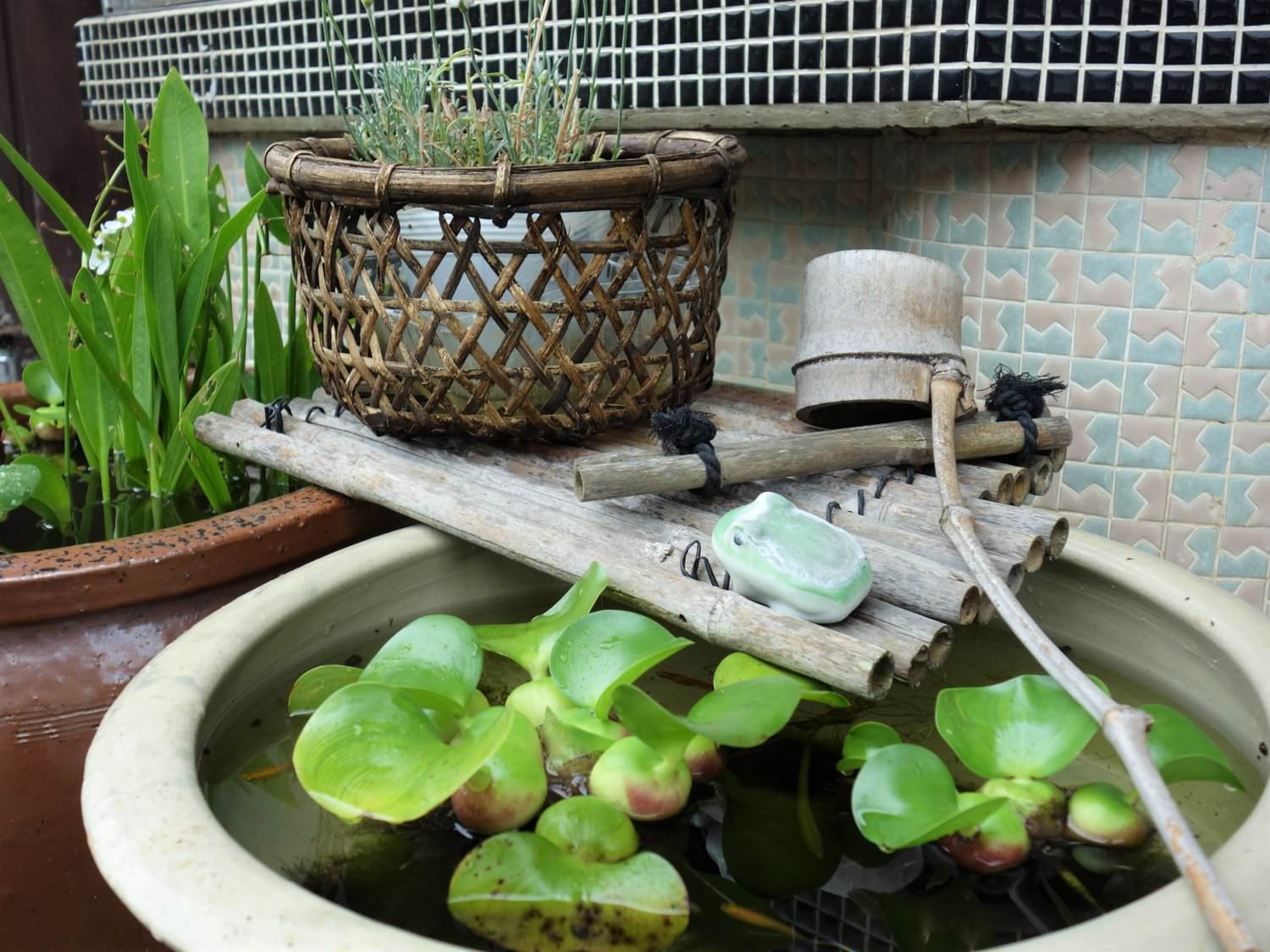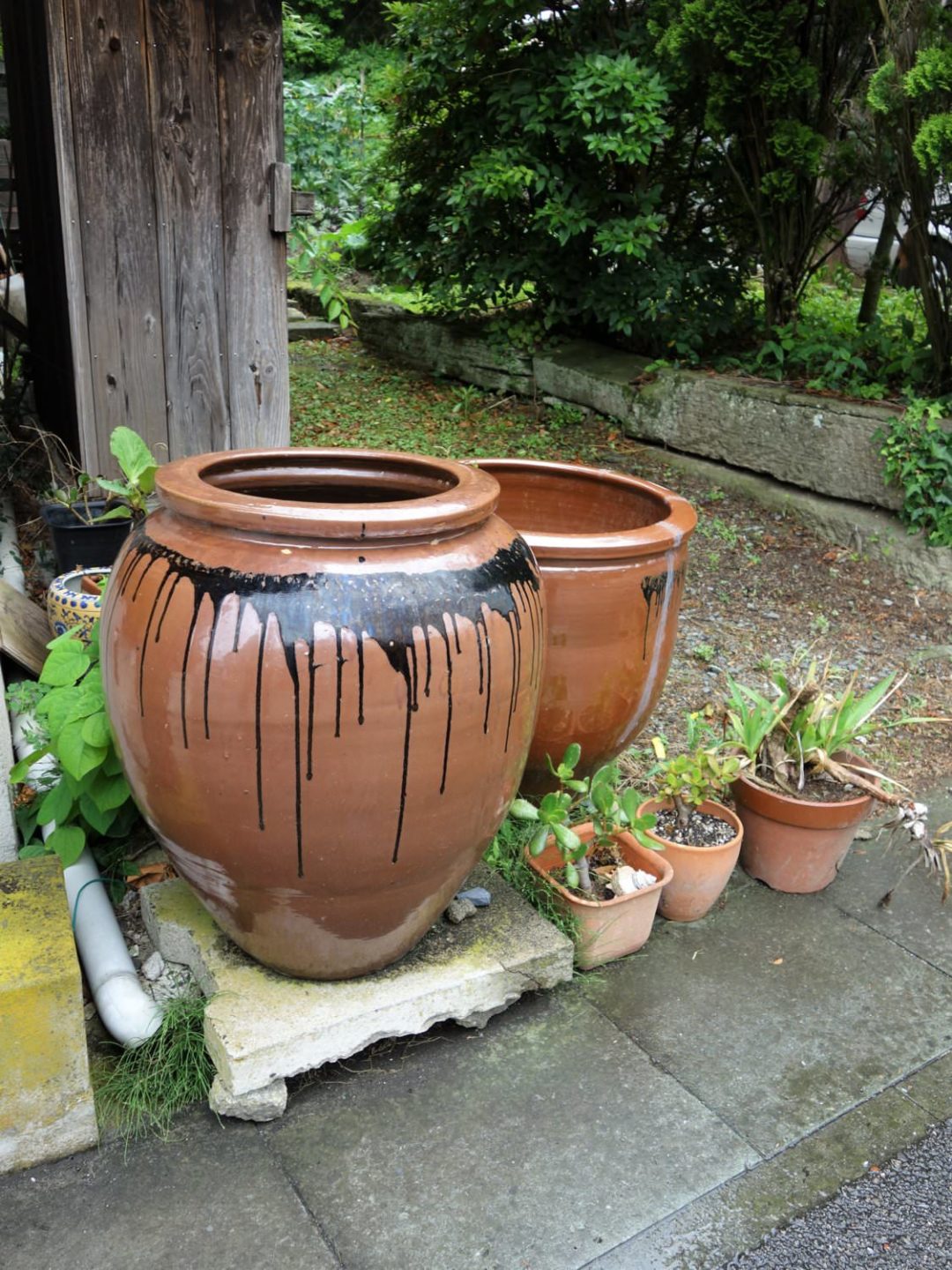 Even the vending machine was made to fit in with the surrounding landscape.
Even the doghouse had to blend in!