Minamiboso — located at the southern tip of Boso Peninsula — is a popular getaway spot in Chiba Prefecture for Tokyoites and others who want to escape from the hustle and bustle of everyday life. Due to the presence of warm offshore currents, this area is known for its Mediterranean-like climate (i.e., cool in summer and warm in winter) and is especially fun to visit in spring, with an abundance of flowers coloring the landscape. Delicious local cuisine, prepared using fresh ingredients from both the land and sea, is also not to be missed.
My family and I were invited to participate in a press tour organized by Tokyo-Wan Ferry and spent two days traveling throughout the Minamiboso area in early spring. The trip was packed with various activities that both the adults and children can enjoy!
Umihotaru Parking Area
There are several ways to access Minamiboso from Tokyo — by car, train, or ferry (Tokyo-Wan Ferry). We opted to travel by car and left our home in Fujisawa, Kanagawa Prefecture, in the early morning, taking the Tokyo Wan Aqua-Line Expressway and stopping at the Umihotaru Parking Area for a short break.
The Umihotaru Parking Area is built on an artificial island, located roughly midway through the Tokyo Wan Aqua-Line Expressway. Numerous shops, restaurants, and service facilities are available within its five-story building. You can even indulge in a foot bath (for free!) while looking out over the ocean below.
Hana Tateyama Sohonten
After another hour or so of driving, we reached the Japanese restaurant called Hana Tateyama Sohonten, located close to JR Tateyama Station (Uchibo Line).
Here, we had "Aburi kaisen-don", a specialty dish of Tateyama city, for lunch. Literally translated to mean "broiled seafood bowl", this dish is served in a three-level stacking container. The top level was comprised of fresh fish daily specials including sazae (turban shell) and the local specialty known as "Sangayaki" (grilled "Namerou", or fish tartare flavored with miso and other seasonings). The middle container was filled with fresh sashimi and carpaccio salad, while the bottom one was packed with various kinds of sushi, prepared using local fish and vegetables.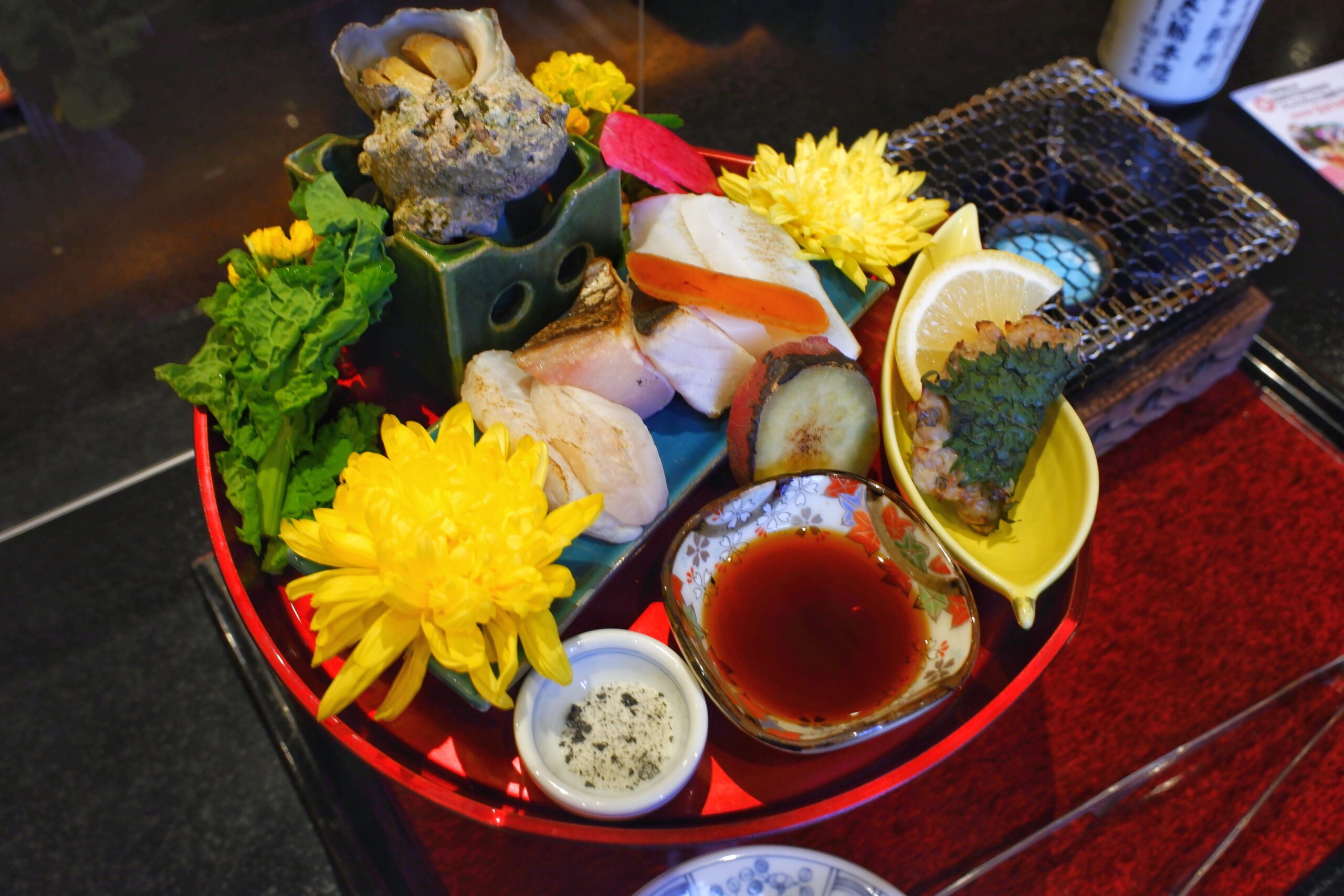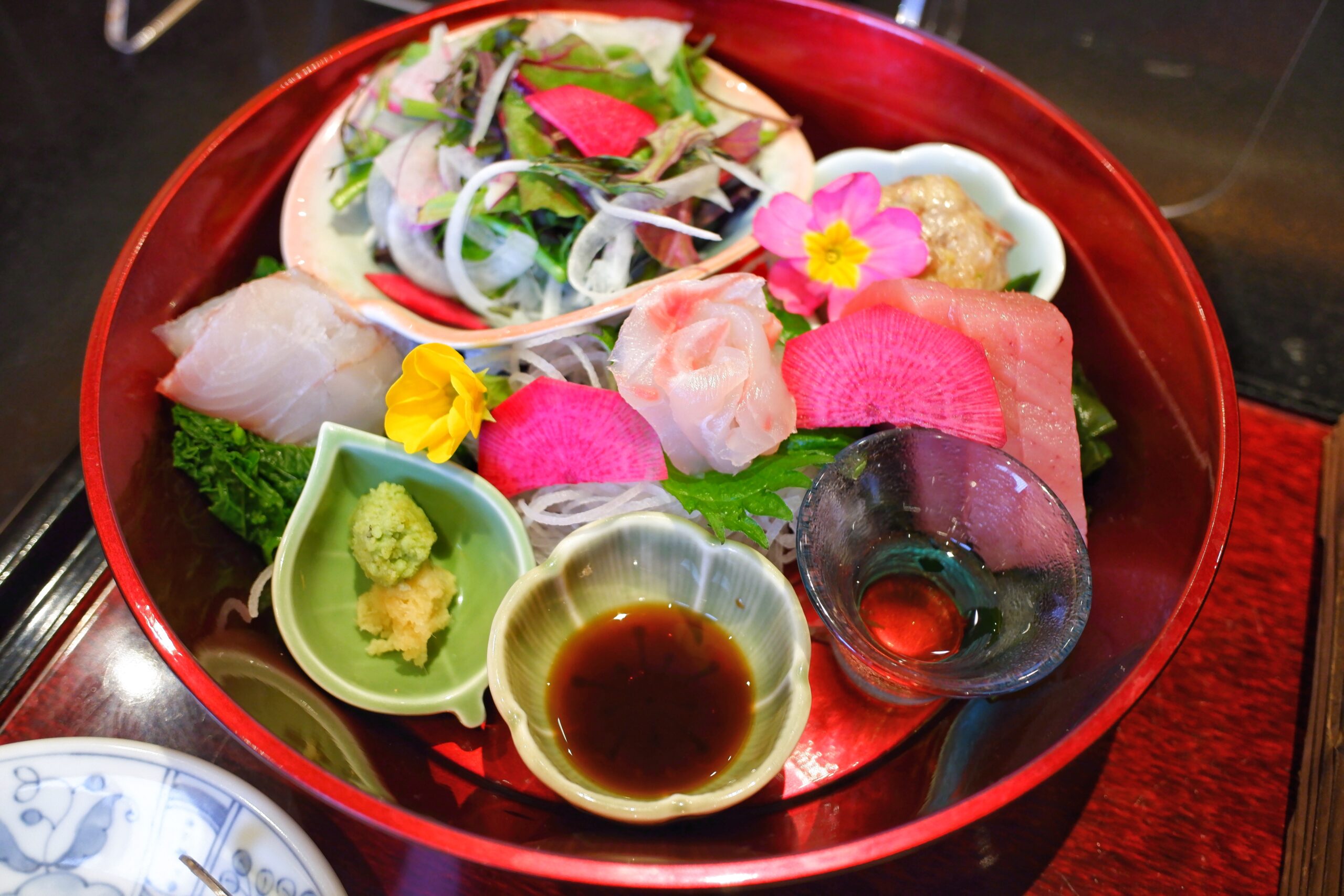 Meanwhile, my three-year-old daughter enjoyed her lunch as well. The restaurant offers three set meals for kids, and we got her a "Wanpaku udon zen", which comes with a bowl of hot udon, kara-age (fried chicken), sushi, and dessert. Being the udon lover that she is, the meal was perfect for her!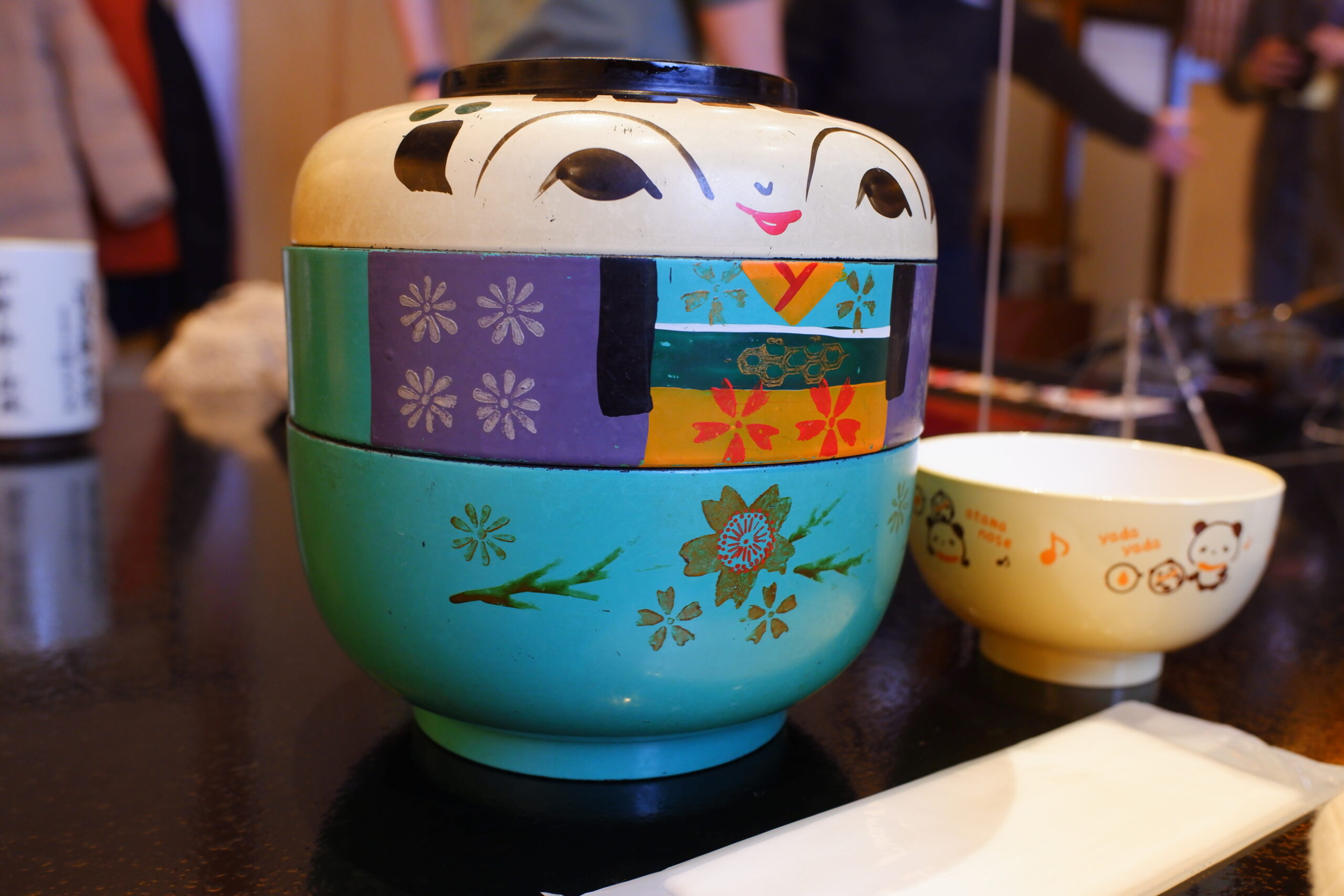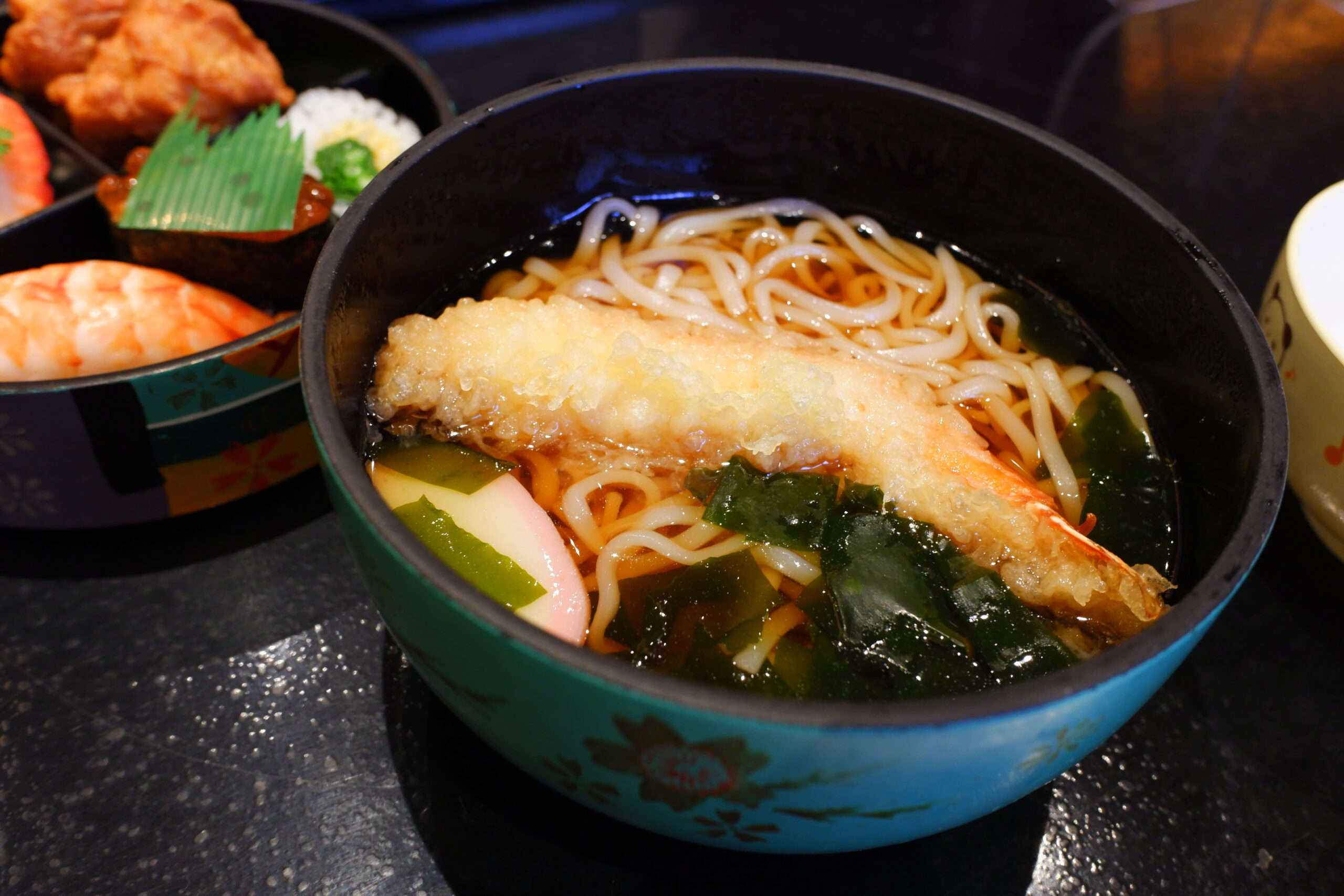 Nagisa no Eki Tateyama
After lunch, we went to Nagisa no Eki Tateyama, a tourist facility located about 10 minutes away by car from the restaurant.
We first headed to the observation deck that offers a spectacular view of Tateyama Bay and Mt. Fuji, as well as the Tateyama Sunset Pier, the longest pier in Japan that jets out 500 meters into the ocean.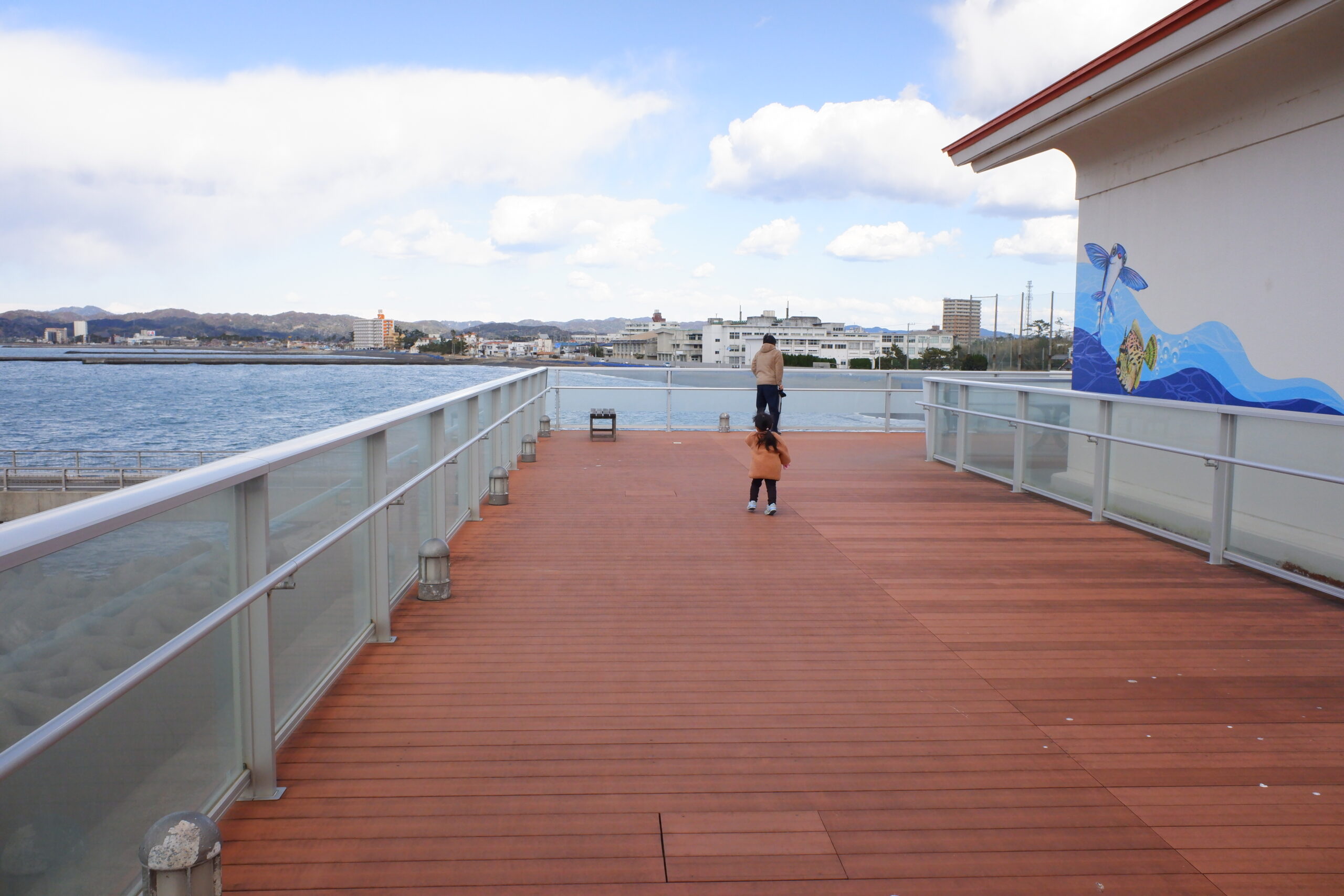 Unfortunately, Mt. Fuji was covered by clouds and could not be seen, but the sea breeze was soothing and my daughter had a fun time running back and forth on the observation deck.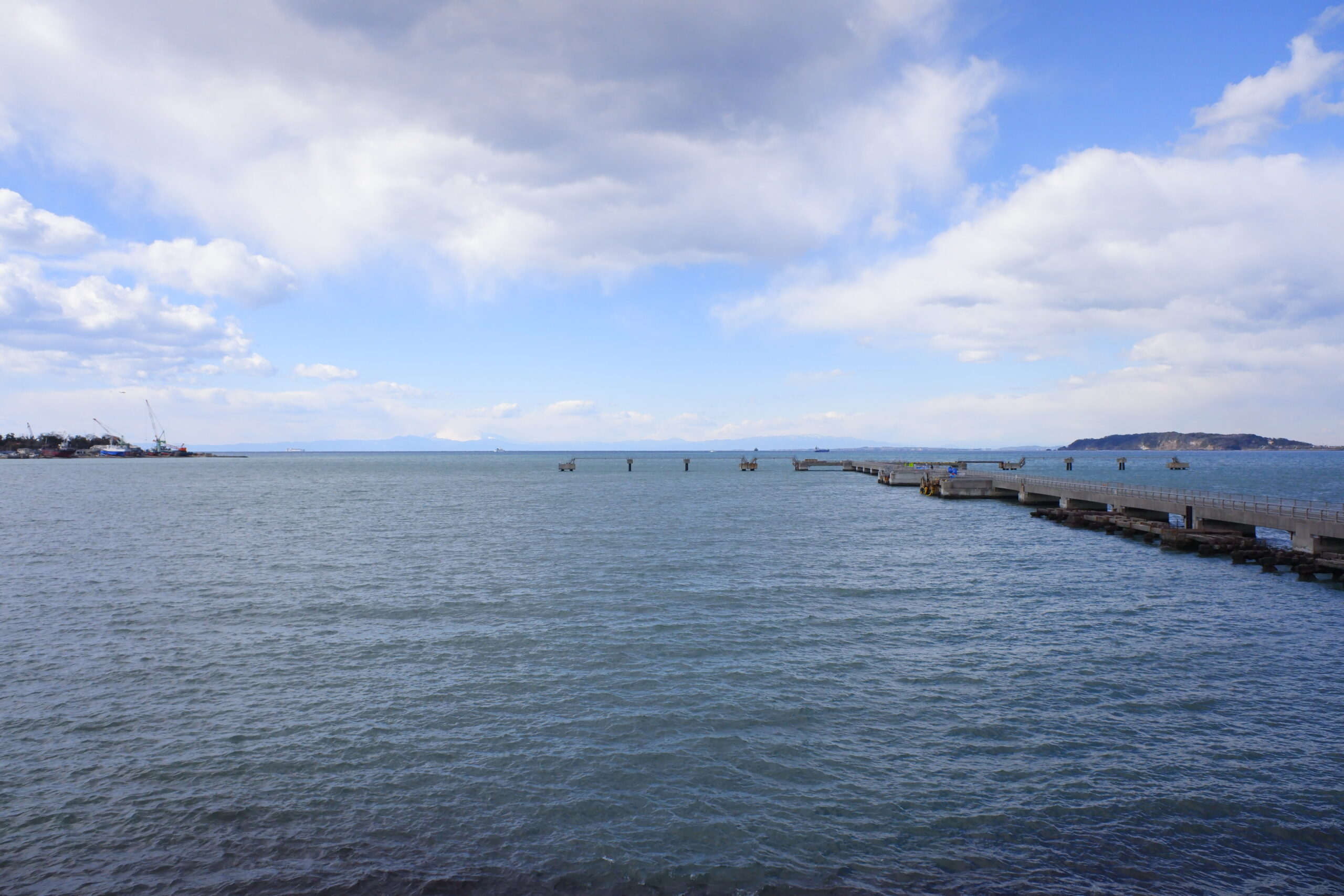 We also visited the Nagisa Museum, which exhibits a variety of items that convey the traditions and history of the Boso region, including wooden ships, fishing nets, rods, and harpoons.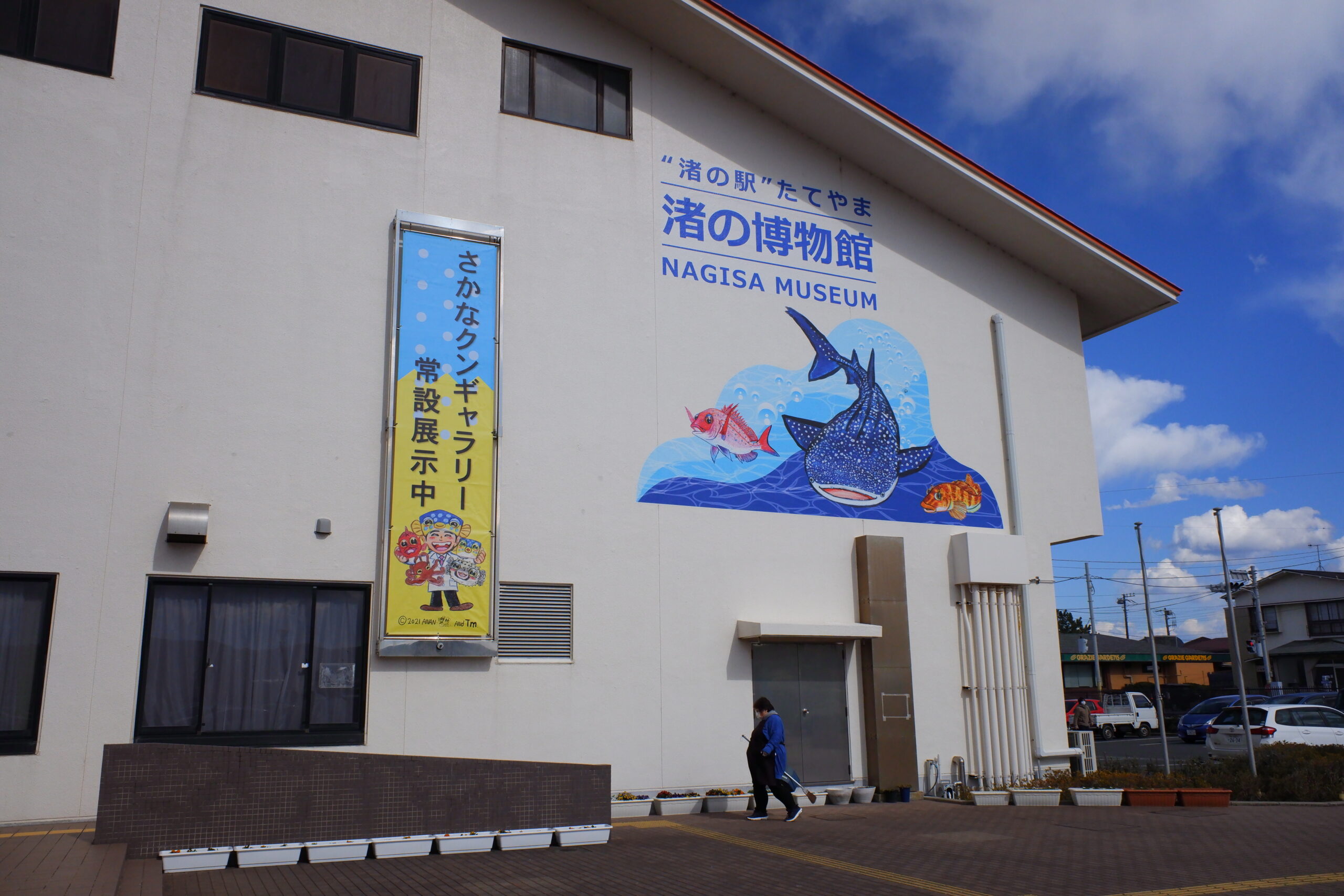 Inside the museum, there is also a section called "Sakana-kun Gallery", which is filled with specimens of fish and other species that inhabit the Tateyama Bay. The gallery also houses various drawings made by Sakana-kun, the fish expert and TV figure who is also a visiting professor at the Tokyo University of Marine Science and Technology.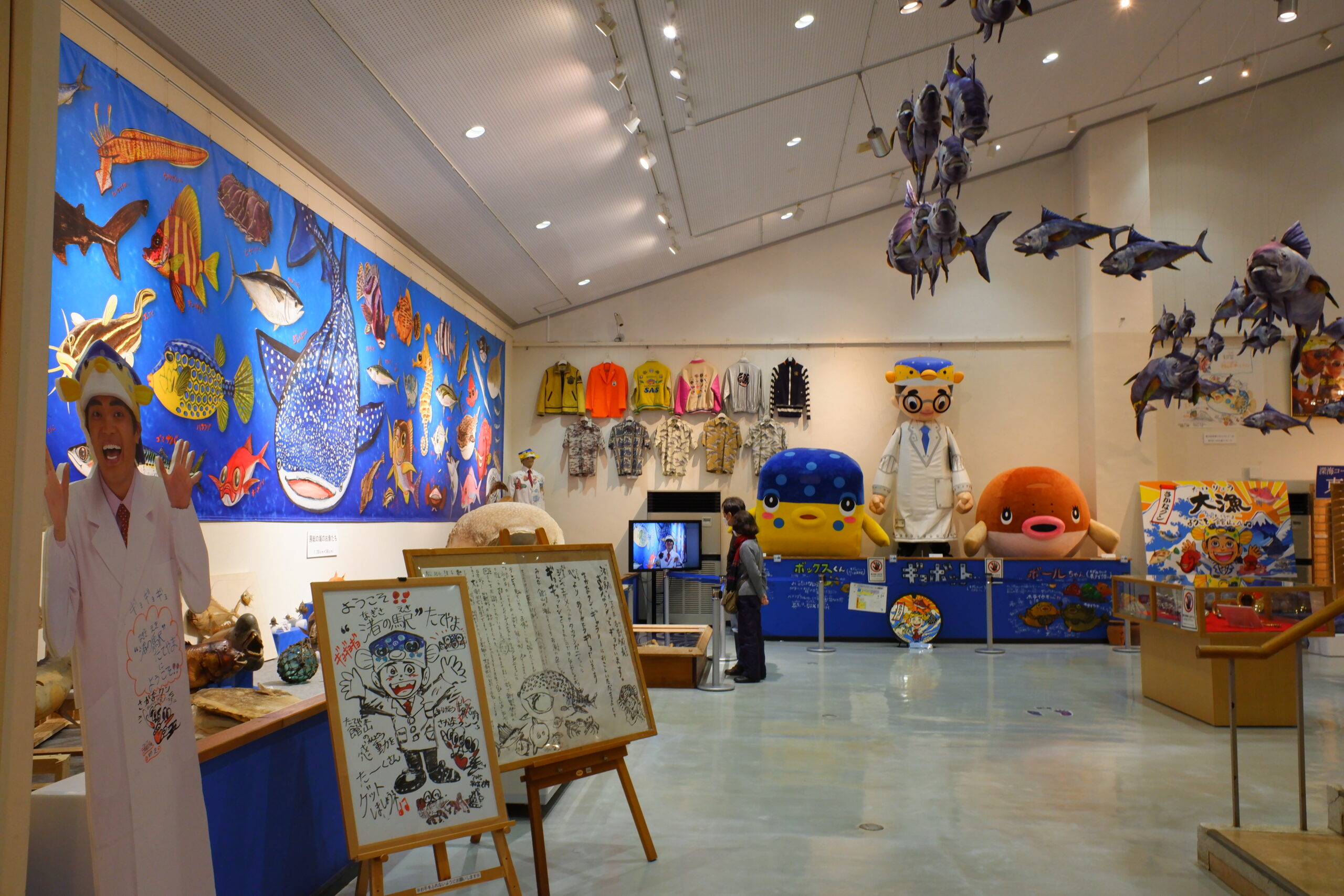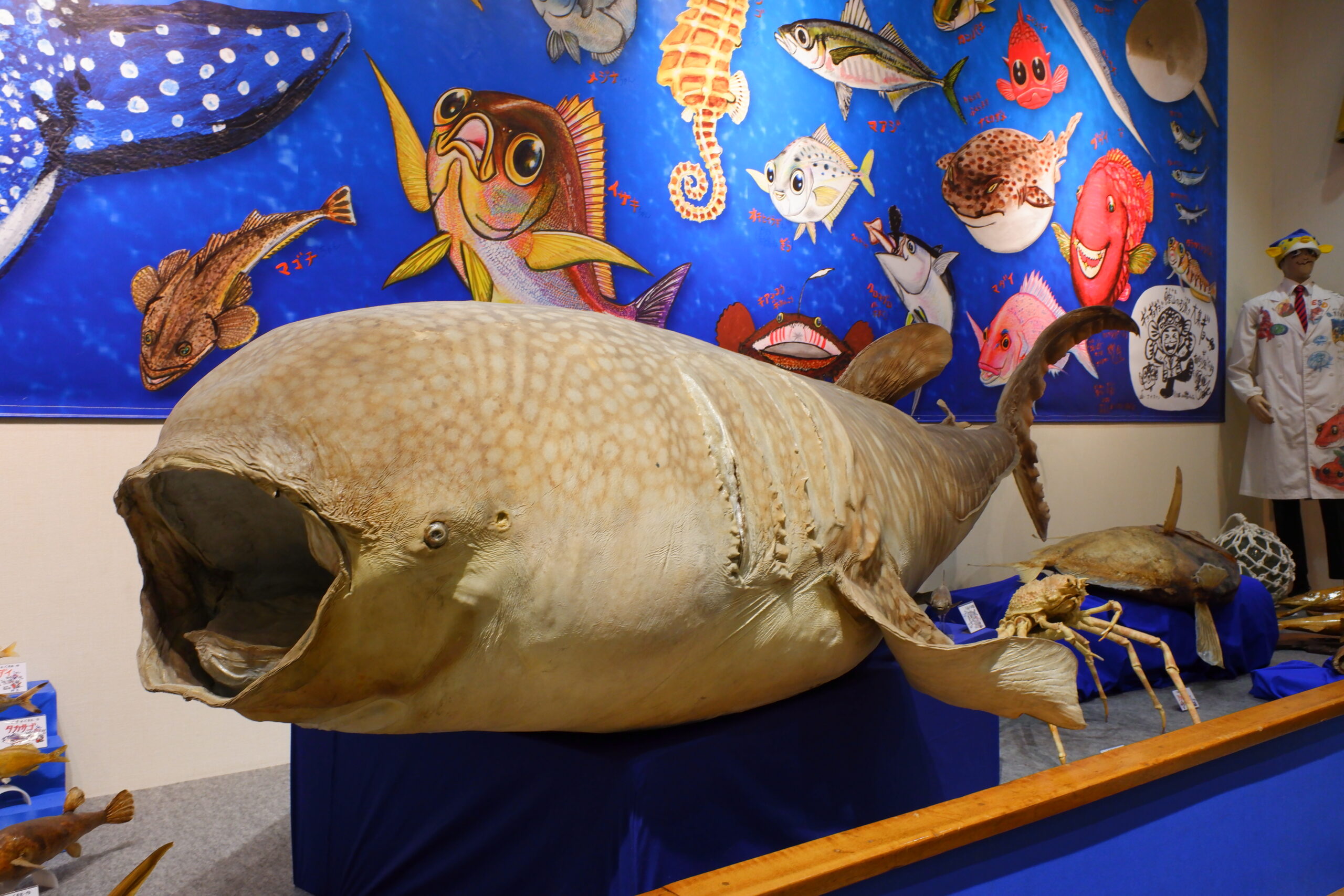 Kimura Peanuts
For an afternoon snack, we headed to Kimura Peanuts, known for its flavorful peanut soft-serve ice cream that has been covered by the media many times.
Peanut is one of the specialties of Chiba Prefecture, and Kimura Peanuts is the only place in the prefecture that carries out the entire process from harvesting peanuts to manufacturing and selling over 20 kinds of peanut products.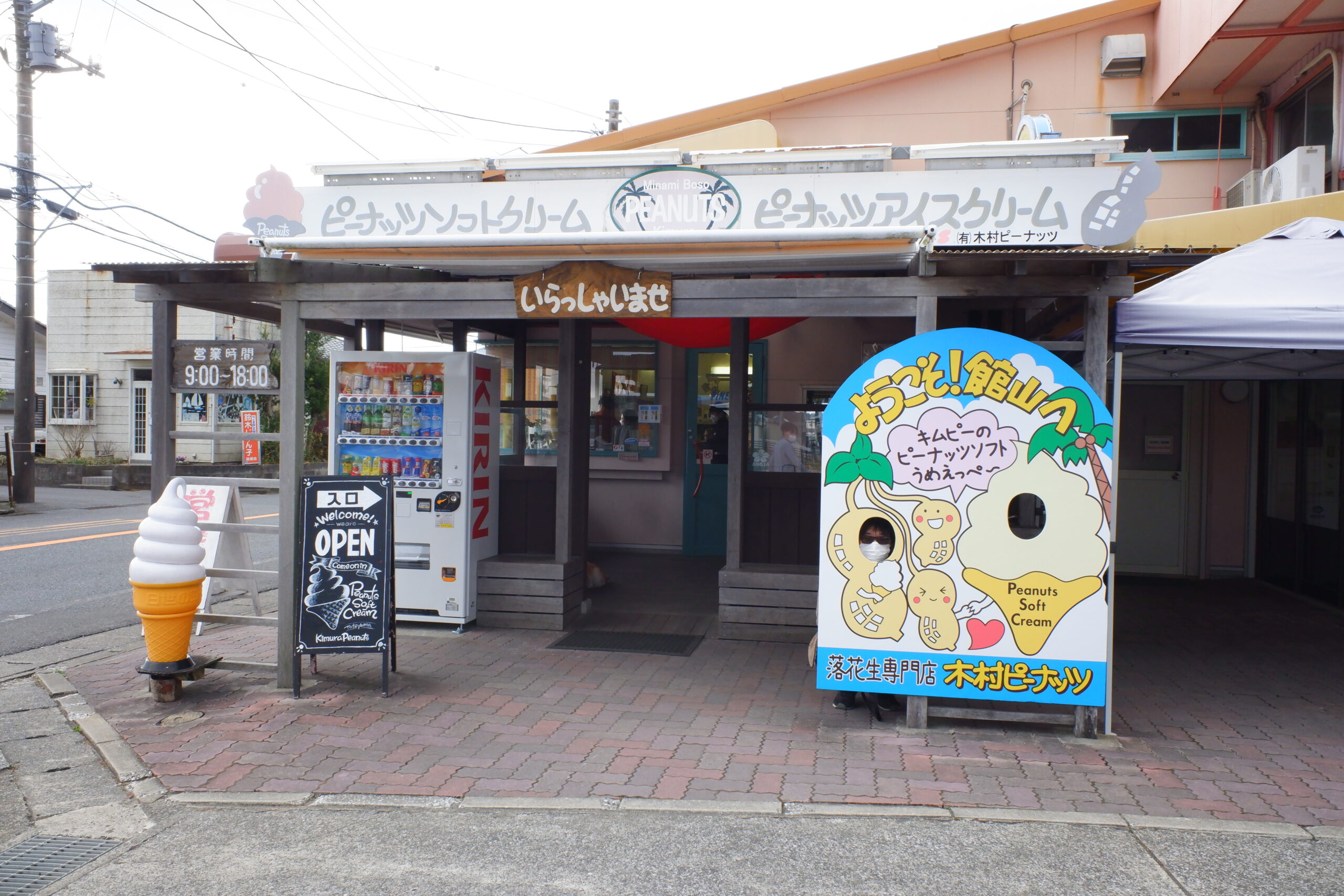 I have to say, this was definitely one of the best peanut soft-serve ice creams I've had in my life! And just FYI, I'm the person who enjoys eating peanut butter straight from the jar…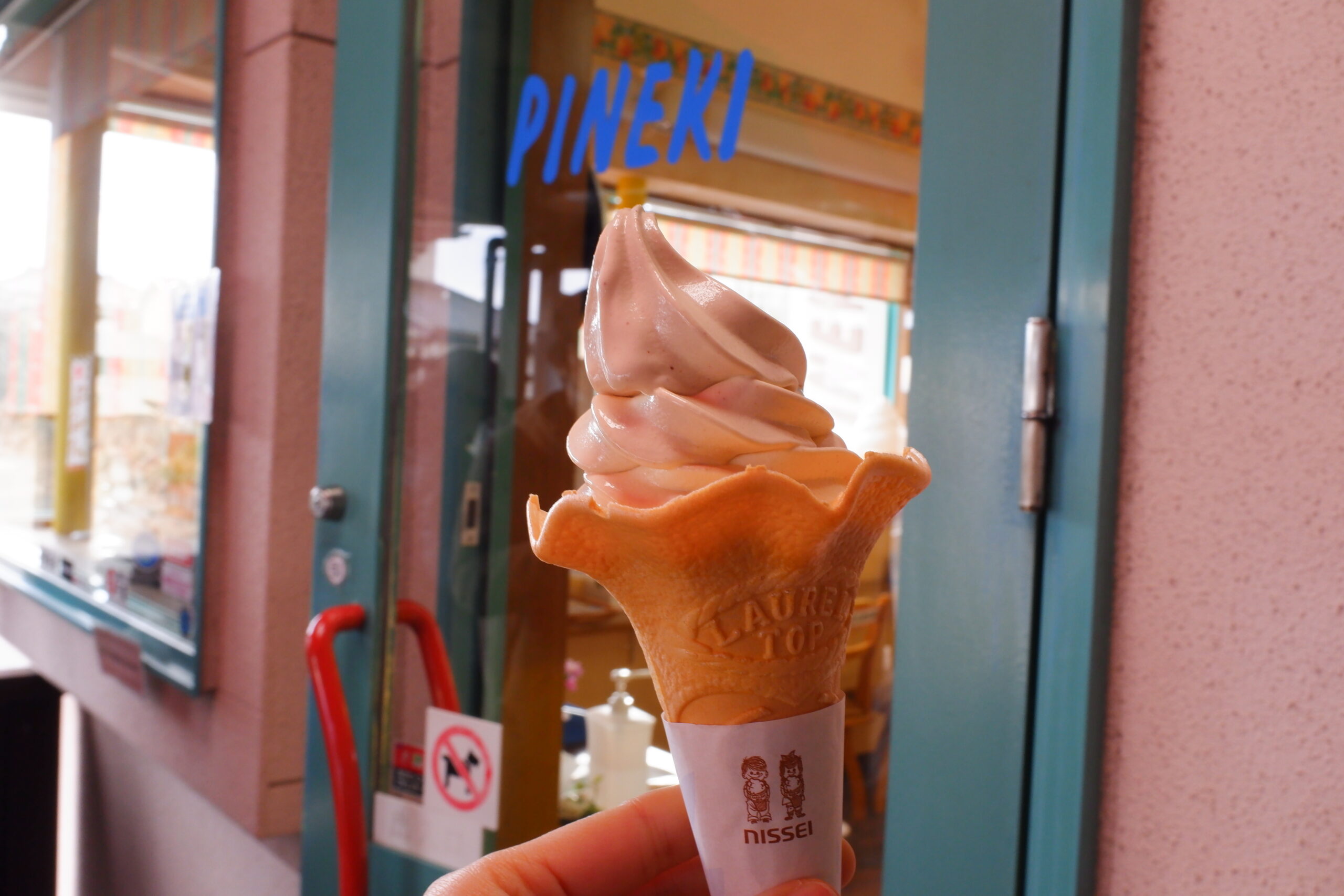 There are also peanut shakes, sundaes, and ice creams on the menu, so peanut lovers will want to go back again and again.
Be sure to look around the shop and get yourself (or your fellow peanut-lover friends) some souvenirs too!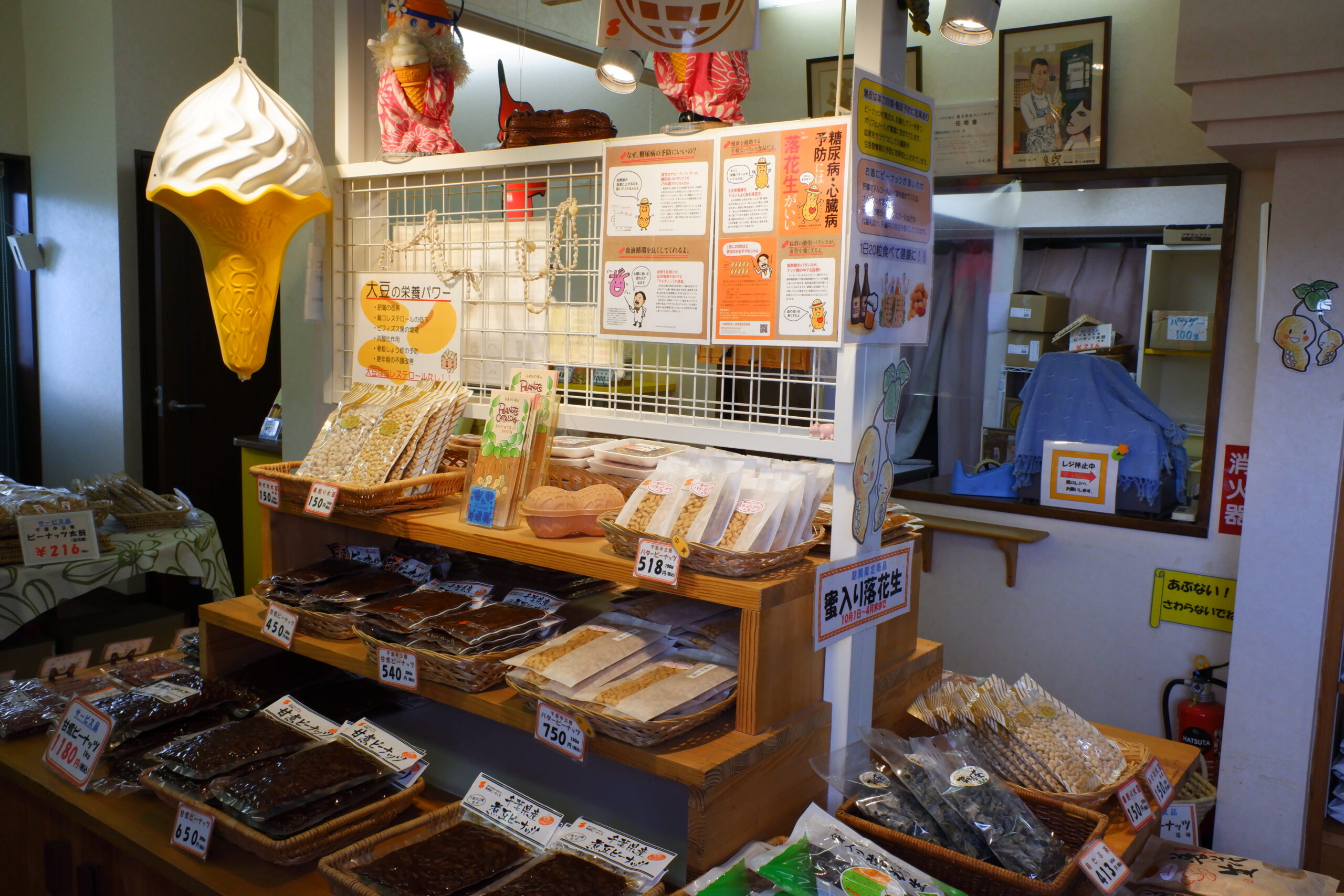 Haraoka Pier (Okamoto Pier)
The Boso Peninsula is known for its coastal scenery, and Haraoka Pier (also known as Okamoto Pier) is one of the most photogenic spots that should not be missed.
The pier — a wooden pier with retro lights — is quite rare in itself in that it sticks out into the ocean. But, what makes it more popular (especially among young people using social networking sites) is its beauty during the sunset hours.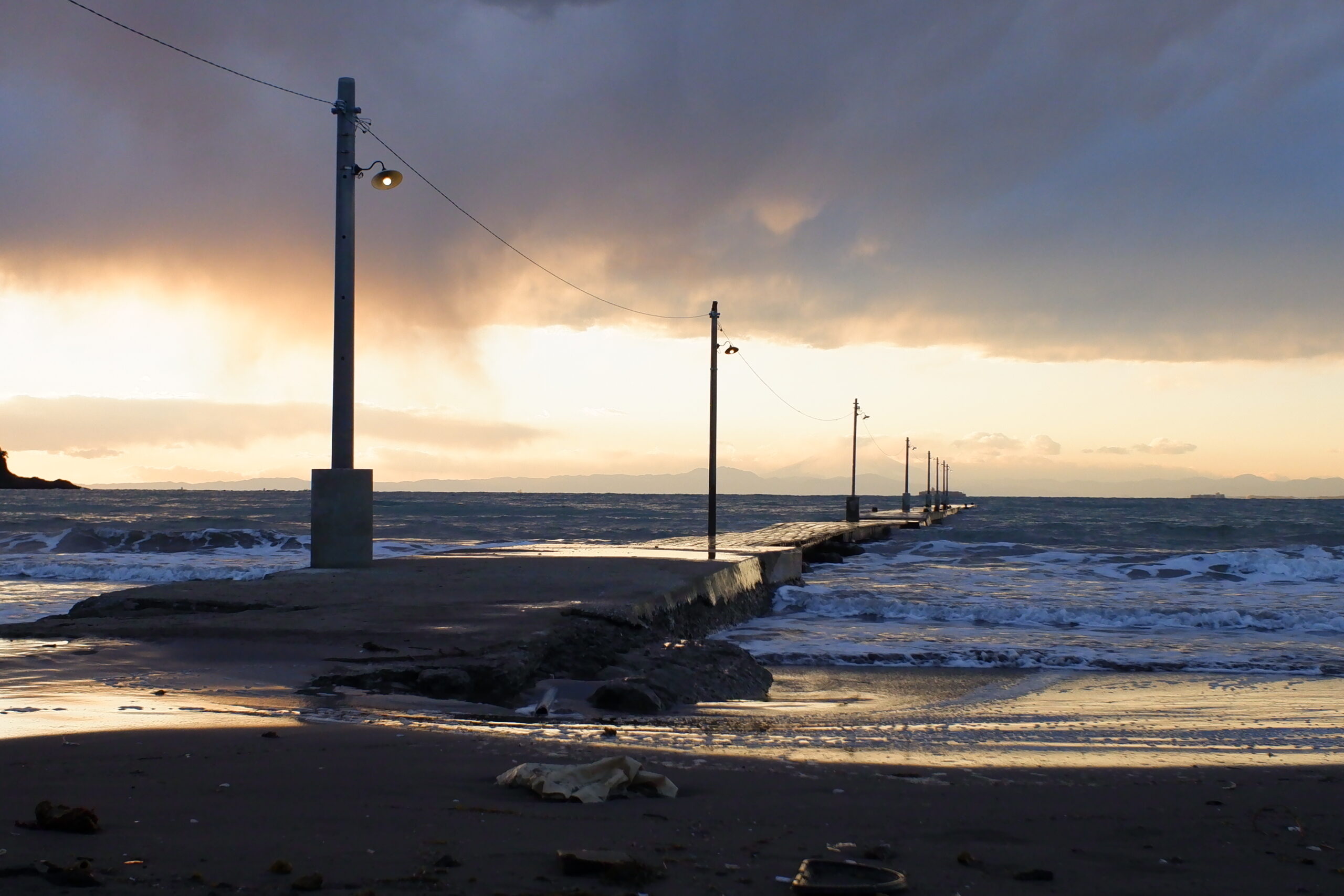 If the weather is clear, you can also see Mt. Fuji in the distance. The pier is a must-visit especially in summer if you wish to see "Diamond Fuji" — a breathtaking phenomenon where the setting sun aligns with the peak of Mt. Fuji.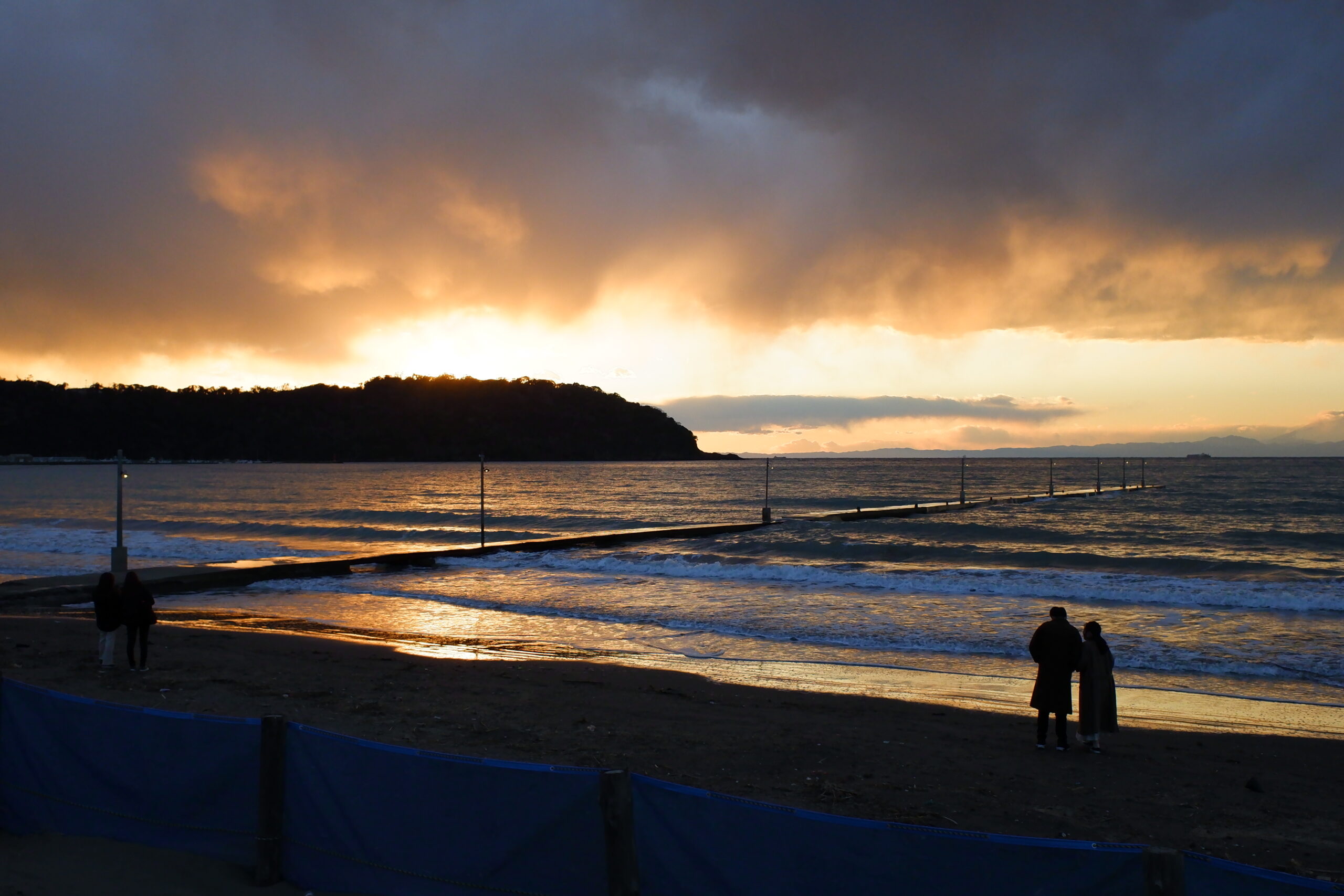 Hotel Familio Tateyama
We spent a night at Hotel Familio Tateyama, a hotel run by the JR-East Hotels.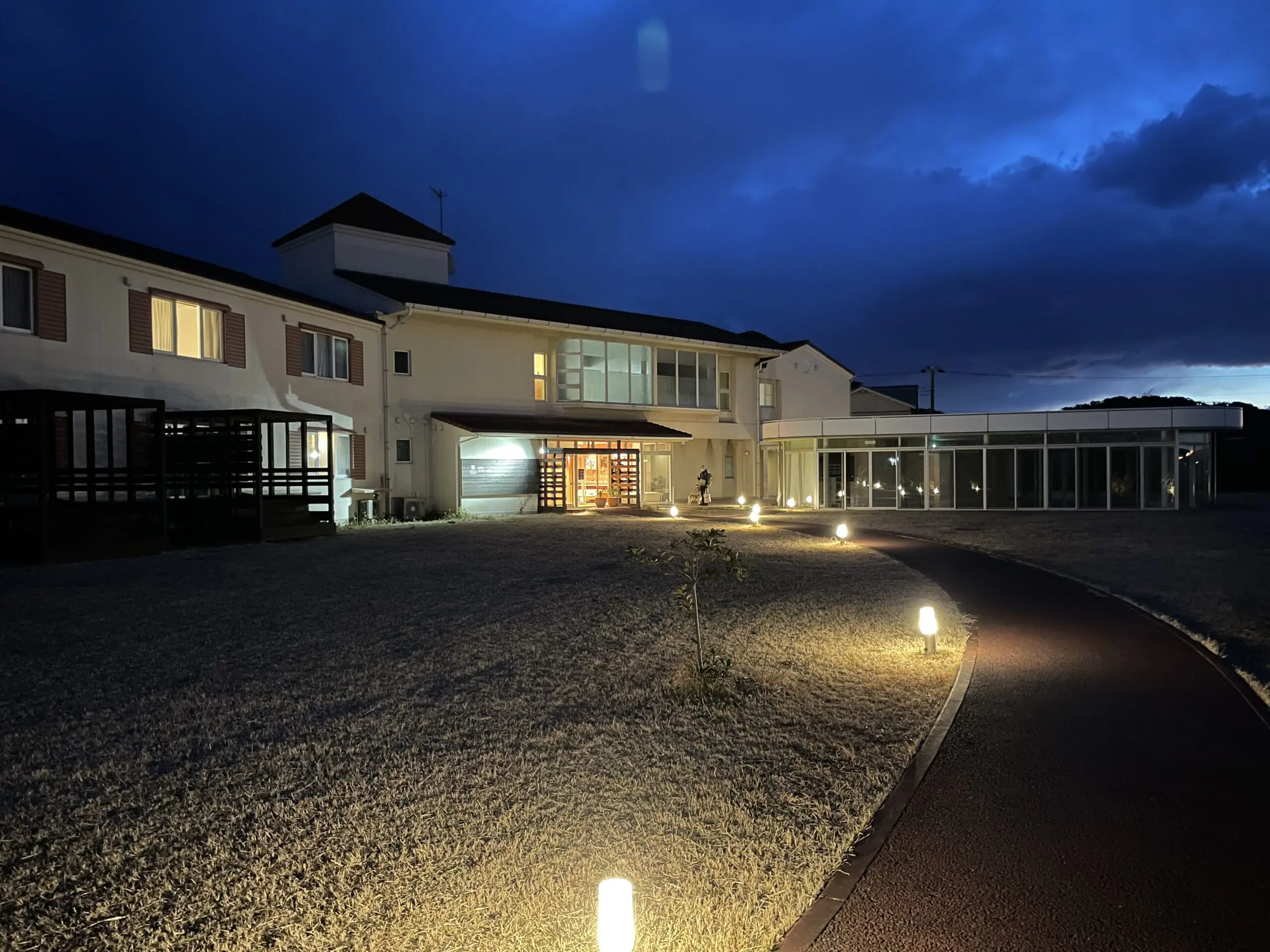 We stayed in a "Family Room", which comes with a tatami space and a small kitchen. This type of room was perfect for us since we were traveling with a three-year-old who usually sleeps on a futon and is likely to fall off the bed. The tatami space was big enough to accommodate two to three sets of futons, enabling all three of us to sleep together.
For dinner, we went to RESTAURANT BUONO, a restaurant inside the hotel. It welcomes both hotel guests and locals and is popular for its dishes supervised by the famous Italian chef Masahiko Hagiwara.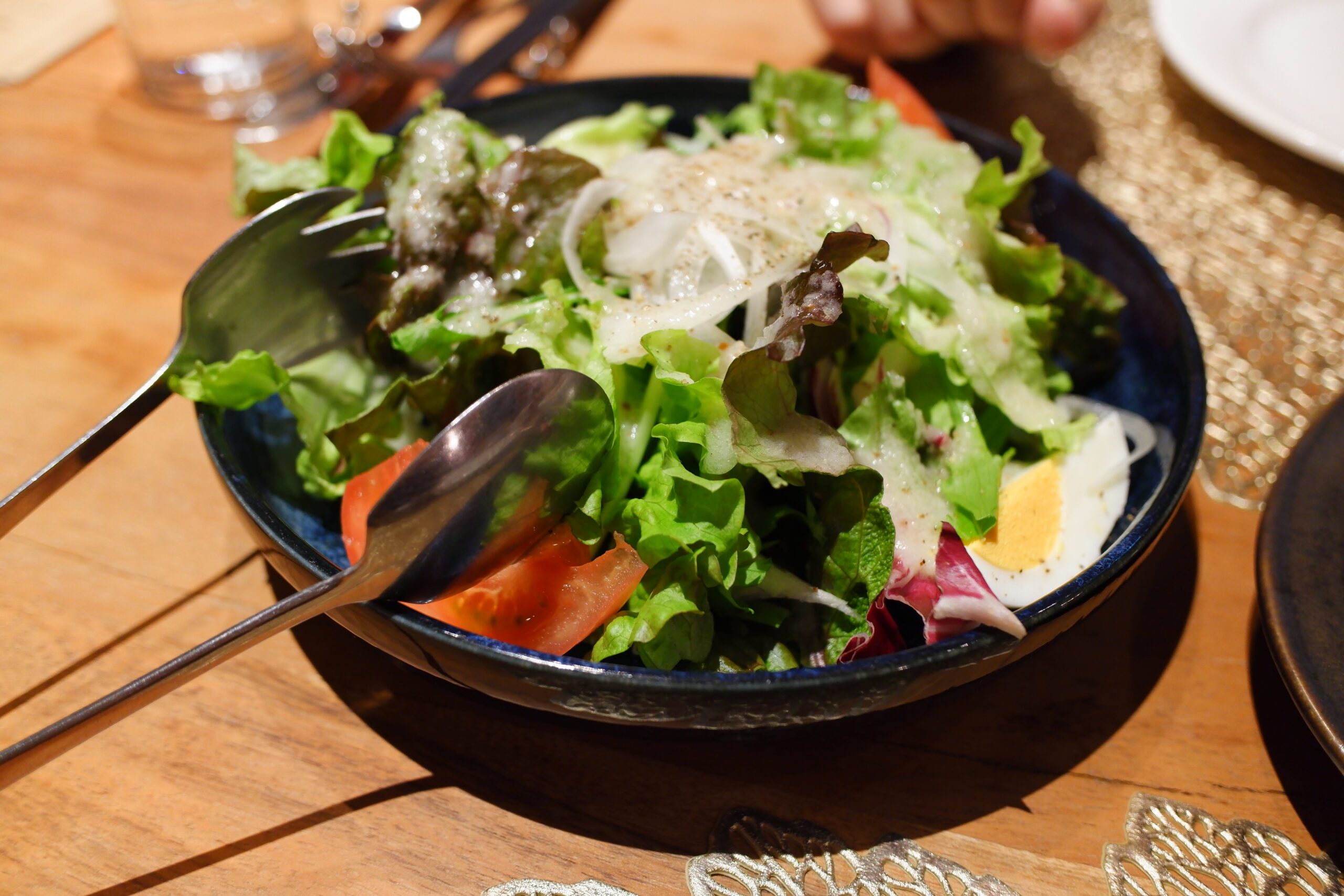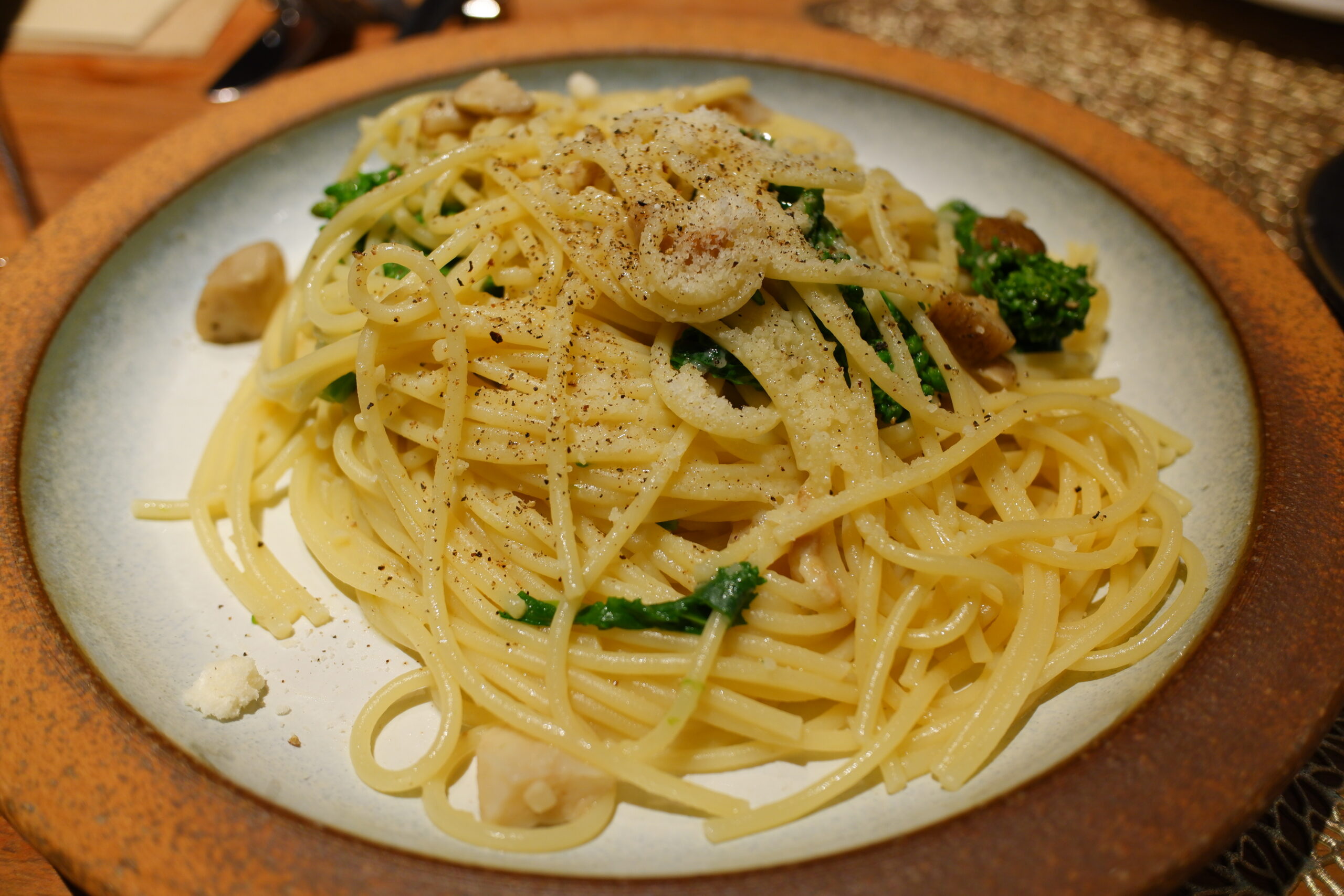 The dishes prepared using locally sourced seafood and farm products were not only tasty but healthy, and we had a relaxing dinner in a cozy atmosphere.
The next morning, we woke up to a splendid view of Mt. Fuji in the distance. As the hotel is located right by the ocean, those who like to walk will be sure to enjoy strolling along the beach.
We started off the next morning with a buffet breakfast served in the same restaurant.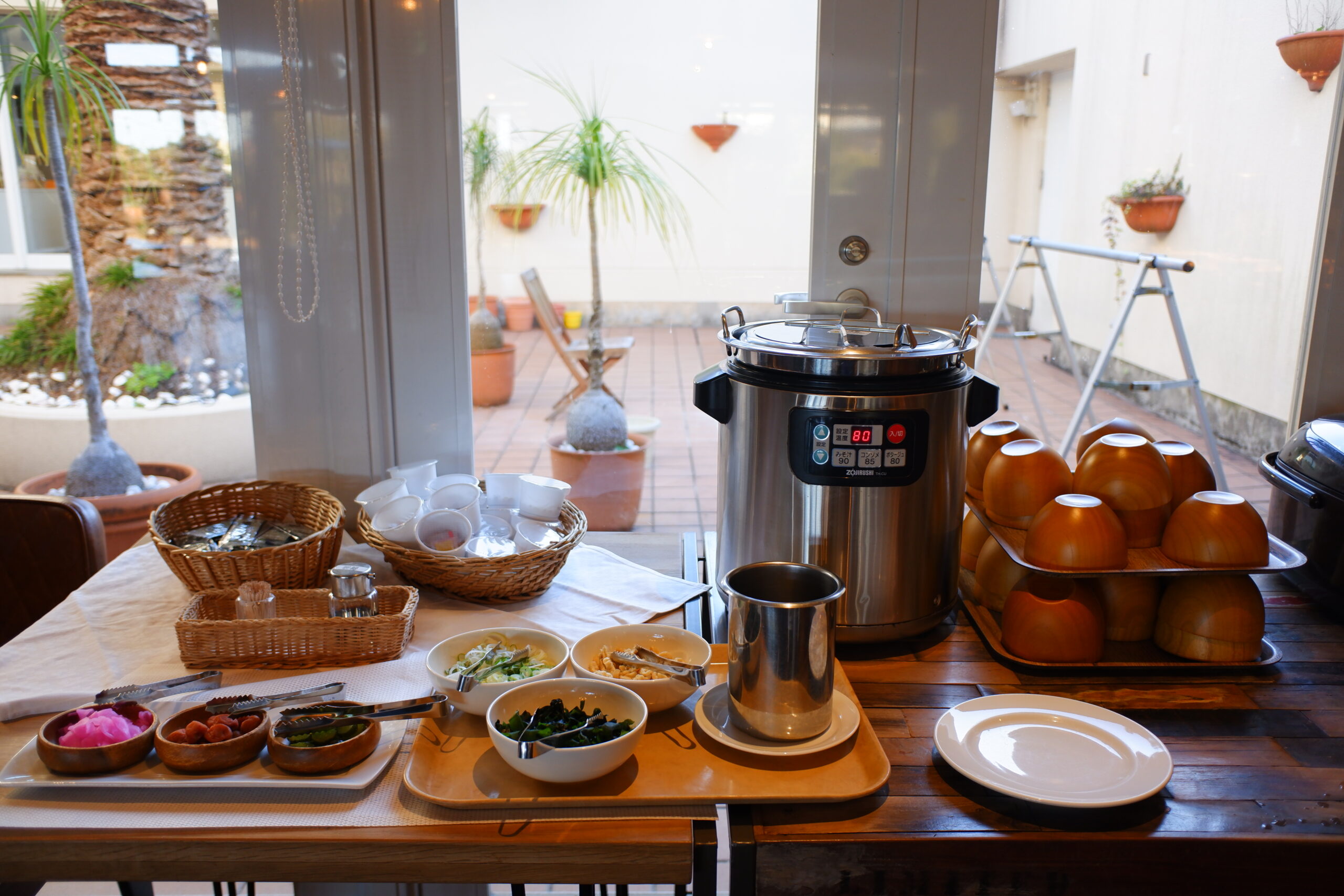 Tateyama Nakamuraya
Tateyama has another breakfast option — a bakery called Tateyama Nakamuraya, better known as "Nakapan" — located just a minute's walk away from Tateyama Station.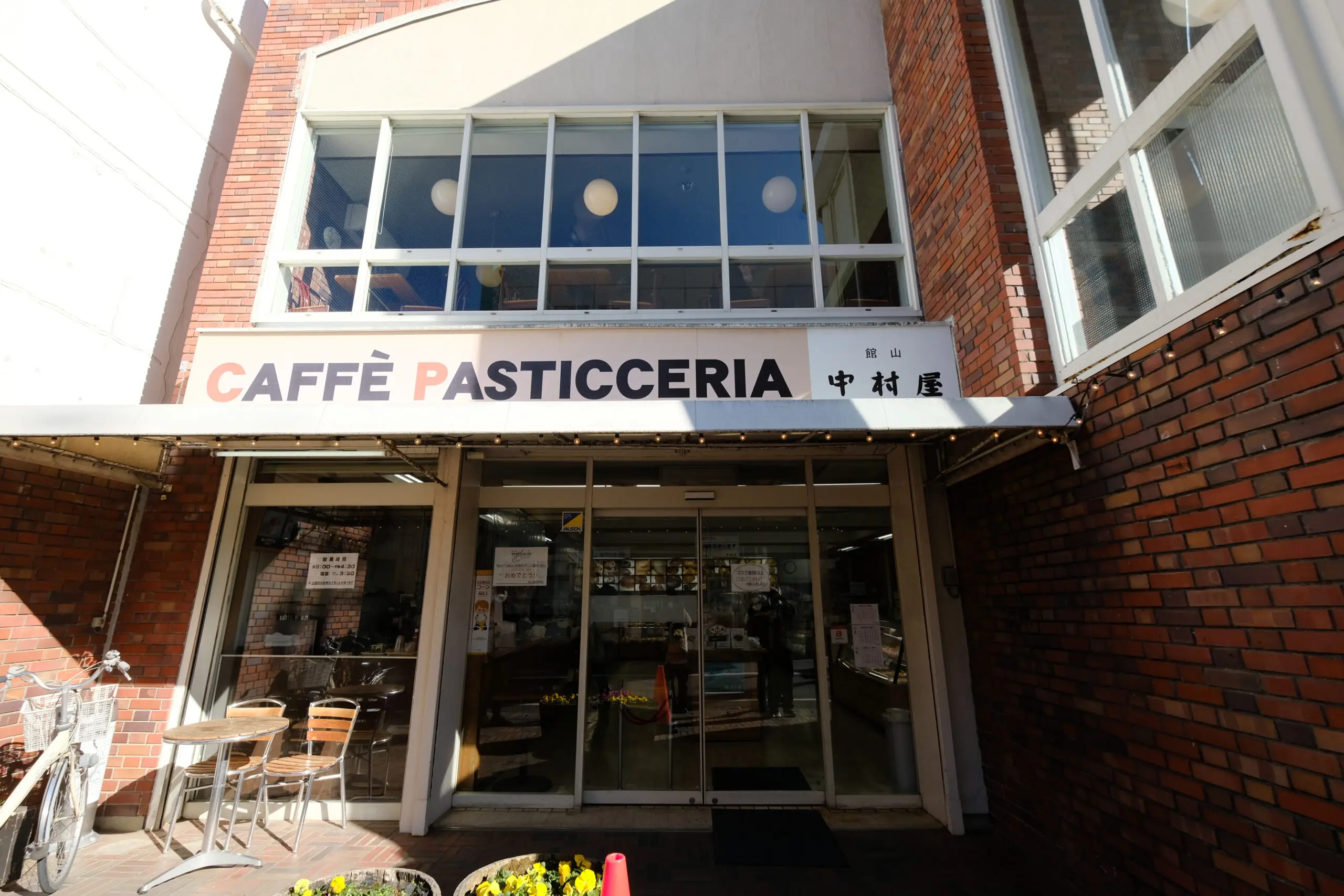 Founded in 1919, this 100-year-old bakery sells various kinds of sweet bread every day, including "cream pan" (sweet soft bread filled with custard cream), "an pan" (sweet bread filled with "anko", or sweet bean paste), "budou pan" (bread filled with raisins), etc. Select your favorites, pay at the cashier, and head to an eat-in space on the second floor!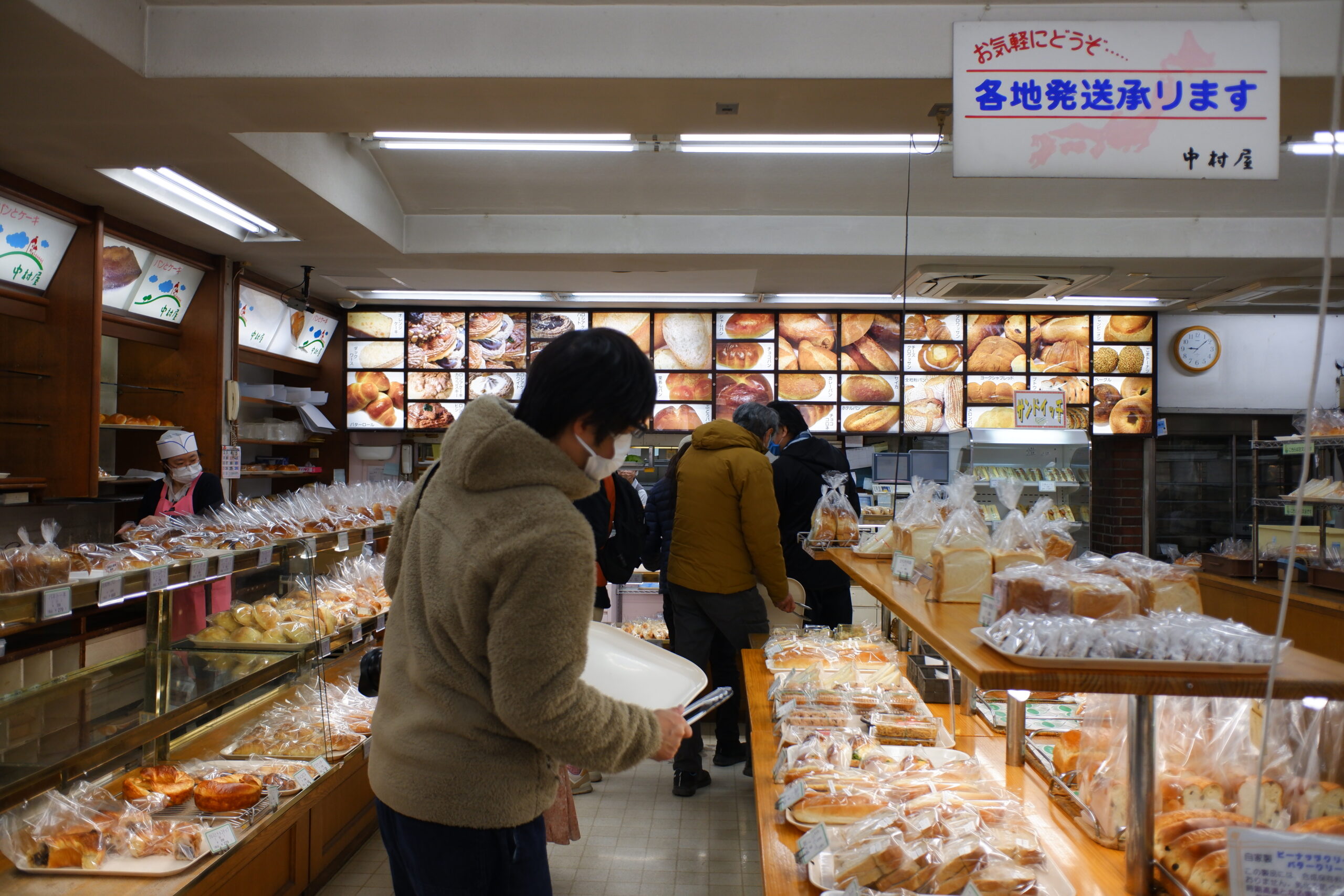 The bakery also sells peanut cream and buttercream, both of which can be enjoyed when spread on a slice of bread or put in a bread roll.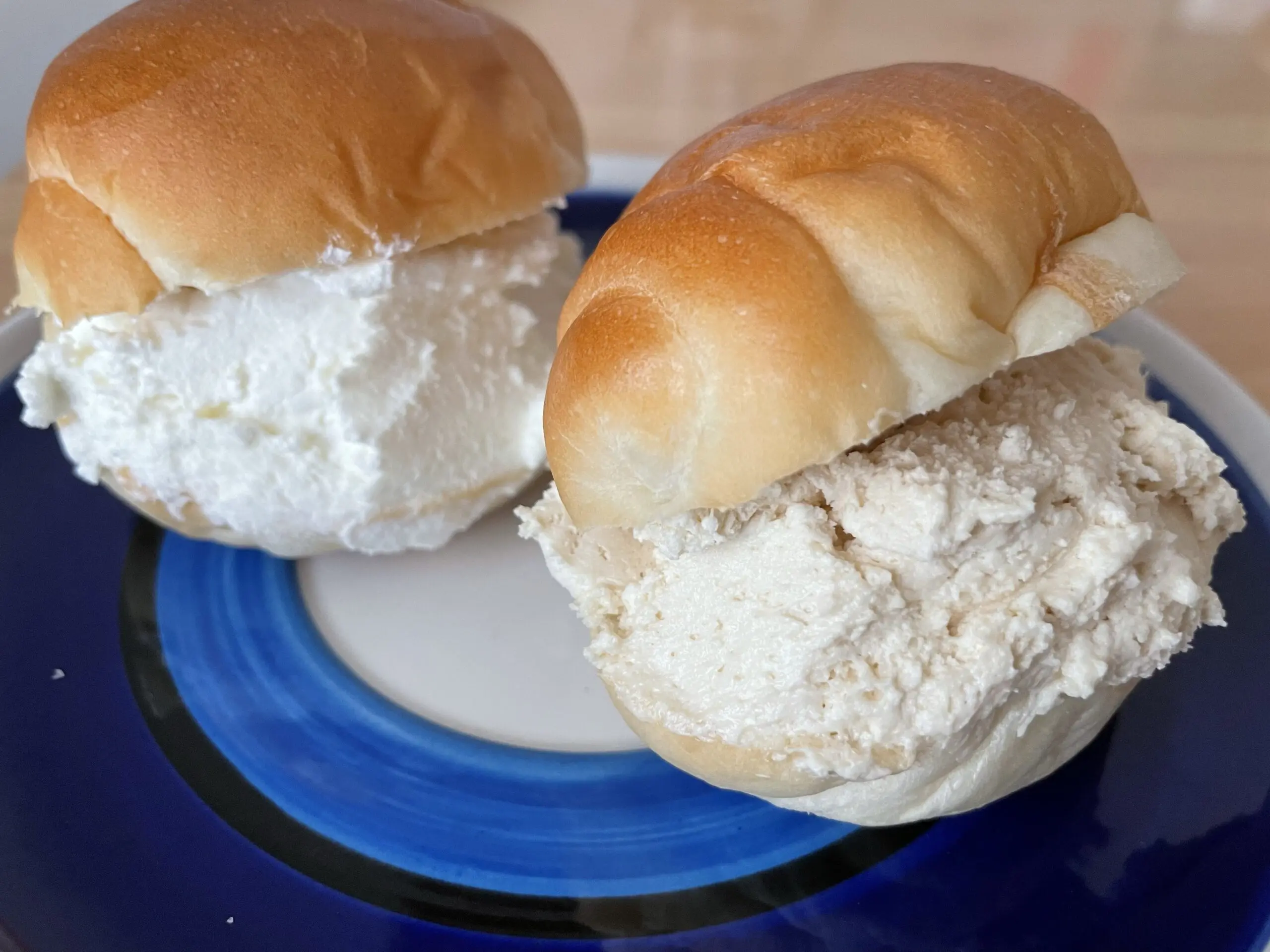 If you have a sweet tooth, be sure to try out their famous mocha soft-serve ice cream too!
Shiramazu Flower Fields
It was a bright sunny day and perfect for flower picking. We left Tateyama and headed to Minamiboso, to the Shiramazu Flower Fields located along a section of National Route 410 known as the "Boso Flower Line".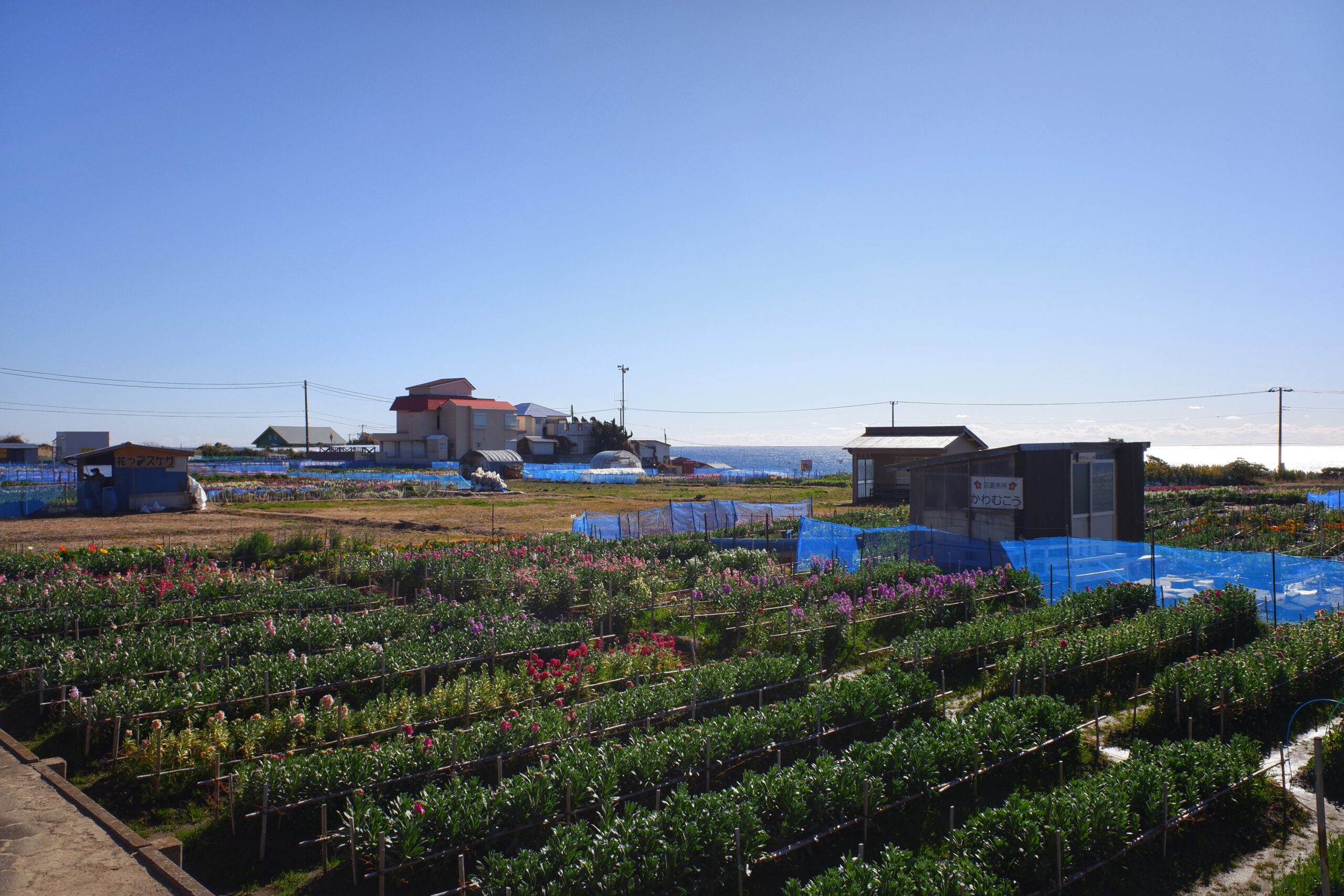 Flowers grown by over 30 flower farmers fill up the fields against the backdrop of Pacific Ocean. No wonder the place is also popular among photo enthusiasts!
When we were there in mid-February, various species of flowers were in full bloom, including stocks, poppies and marigolds (Calendula).
If you want to participate in a flower picking session, the procedure is simple. Talk to a person at the reception (there is a small table near the entrance to flower fields), and they will tell you which flowers are available for picking. Borrow a pair of scissors and a tray, and start picking! Once done, go back to the reception and they will let you know the price.
Our three-year-old daughter had a great time too!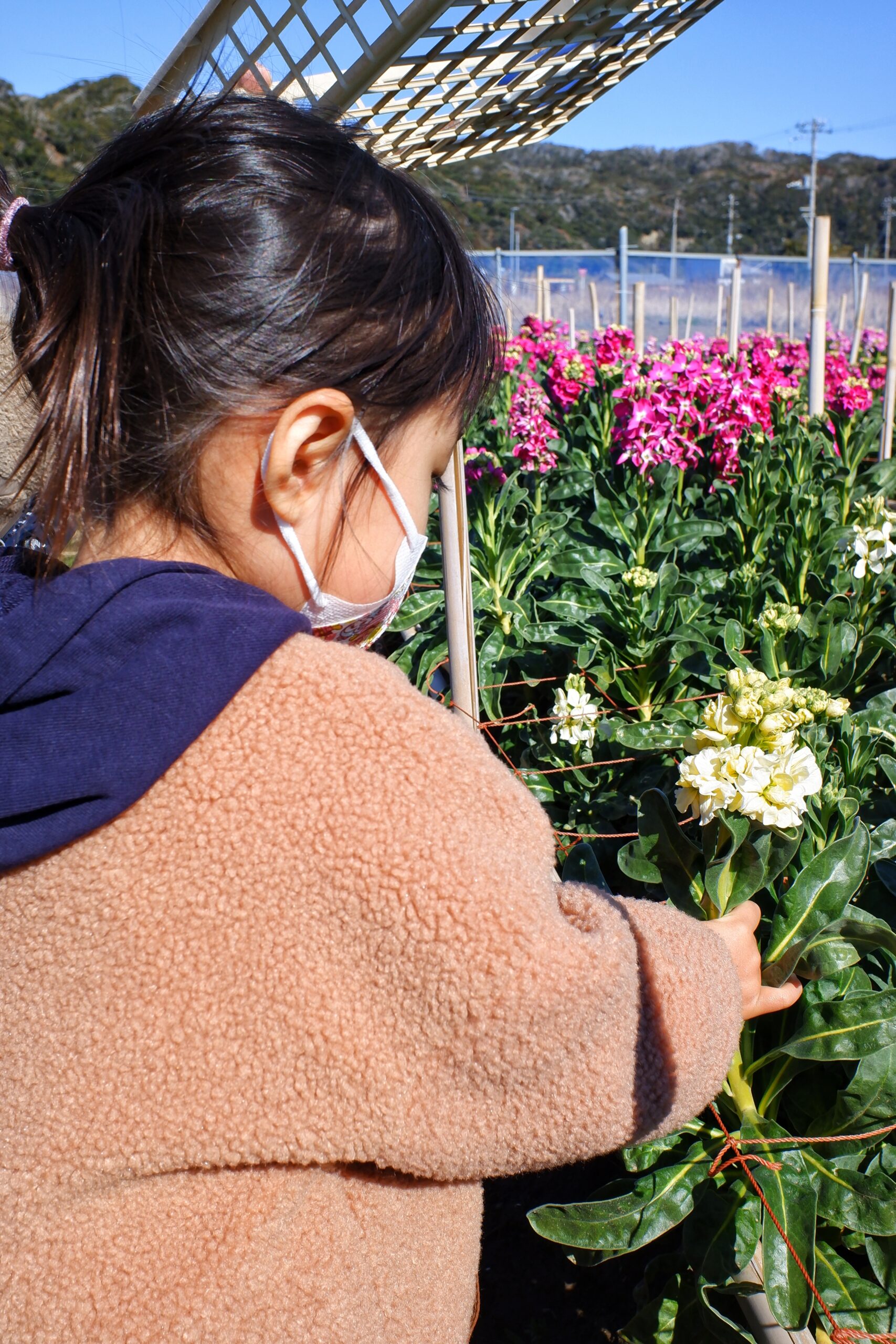 Maruyo (Saijo branch)
For lunch, we went to Maruyo, a Japanese restaurant in Kamogawa known for its traditional atmosphere and hearty food.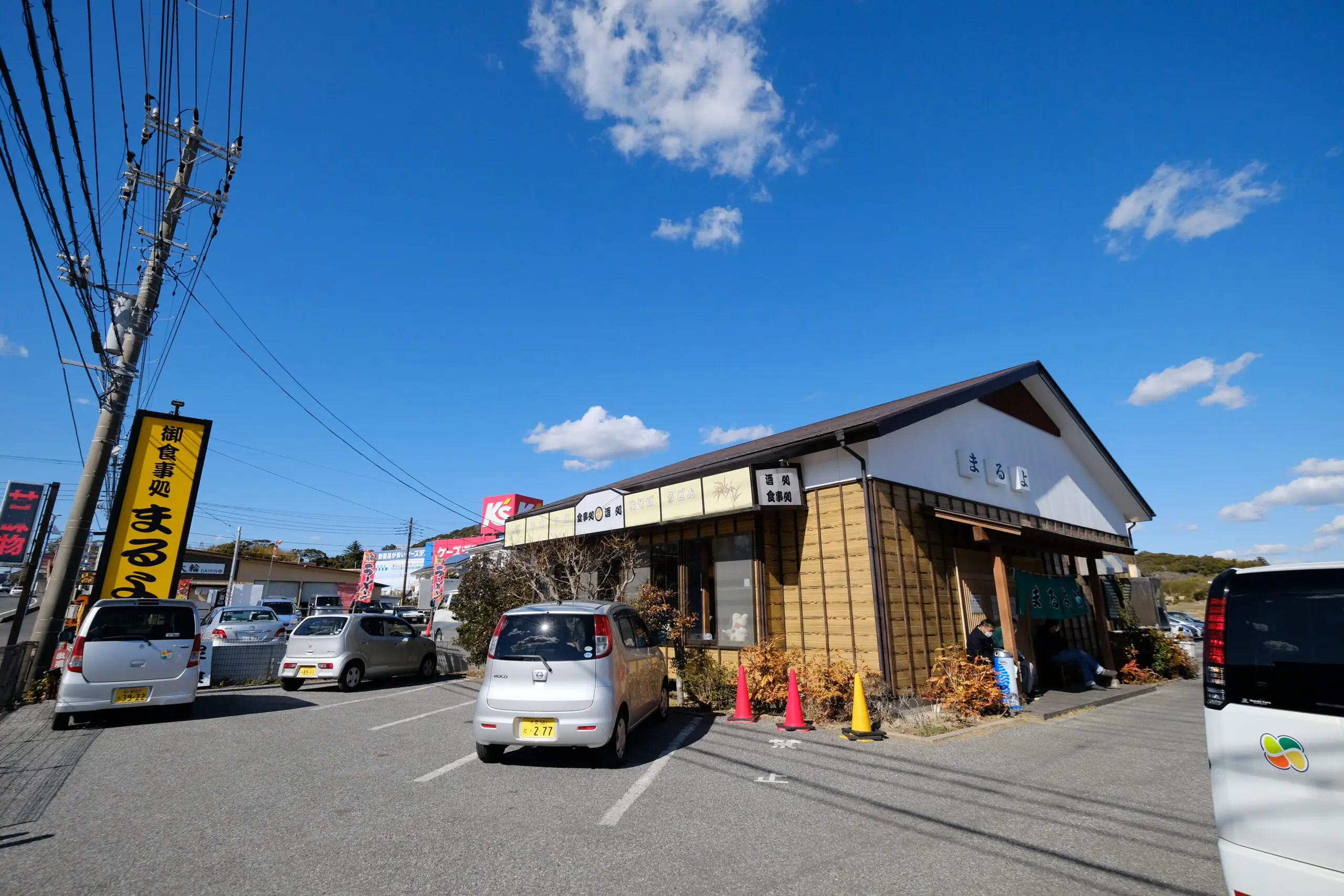 Known to the locals as "the tastiest restaurant in Kamogawa", the restaurant was full of people at lunch time.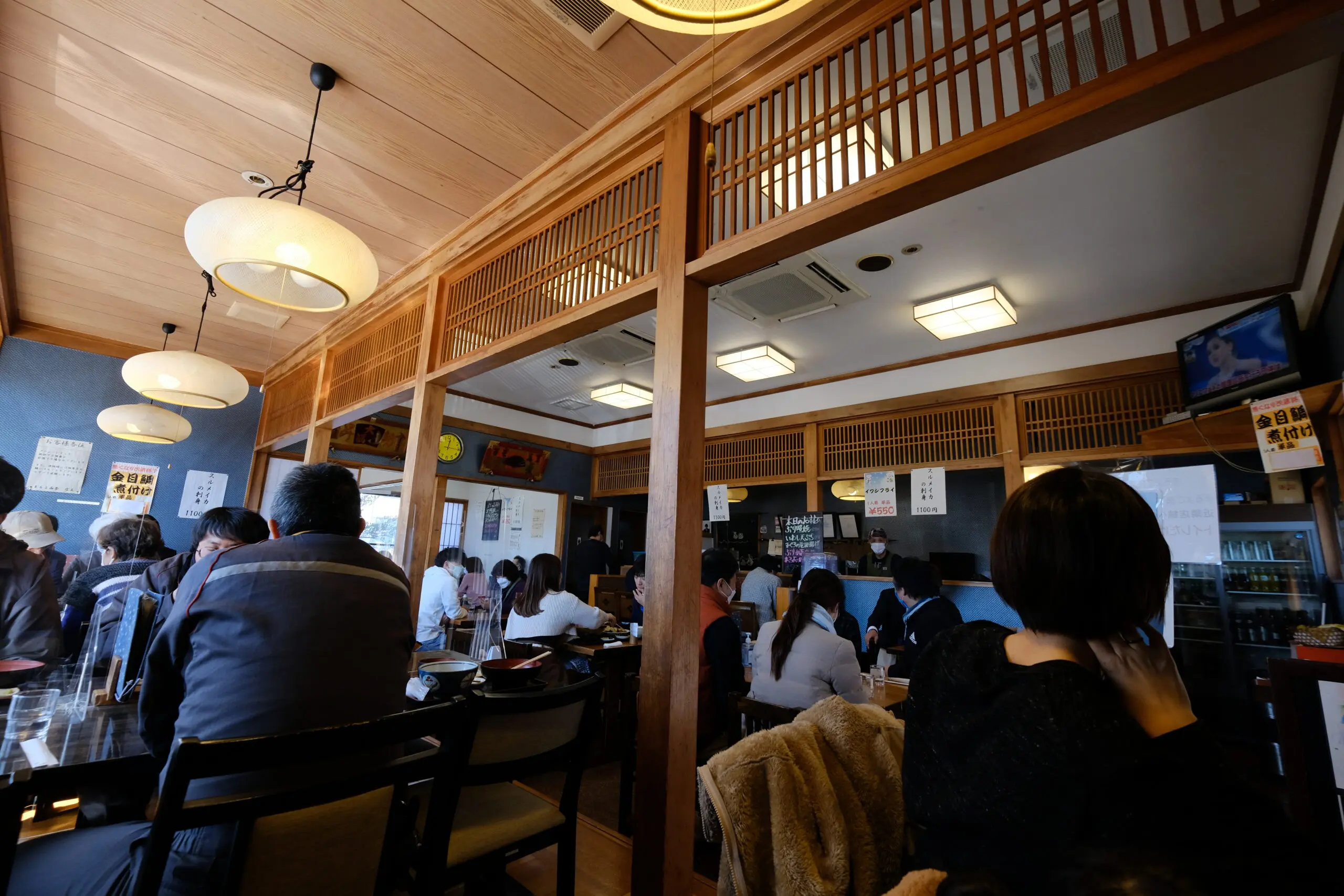 With a wide selection of menu offerings including soba, udon, sushi, as well as "donmono" (rice bowl dishes) and "teishoku" (set menu), it was difficult to choose what to eat. In the end, I opted for "Buri Teriyaki" (yellowtail teriyaki), a today's special. The fish was juicy, and I could tell that it was freshly caught.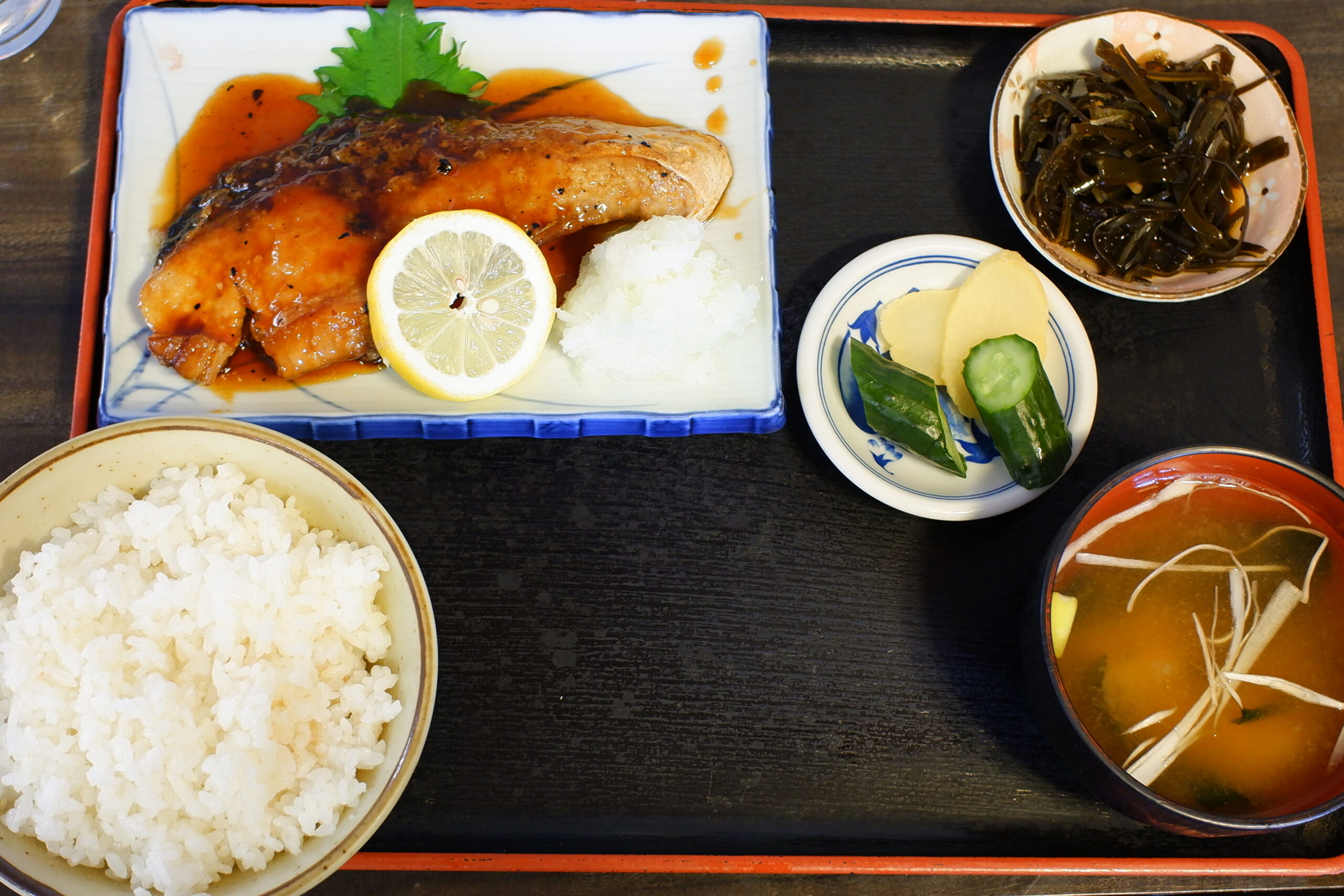 My husband had "Tokusei Maruyo Tendon" (Maruyo special tempura rice bowl), one of the most popular dishes offered at Maruyo. It came with two enormous fried prawns laid on a circular-shaped kakiage tempura, with a hearty portion of rice hidden underneath.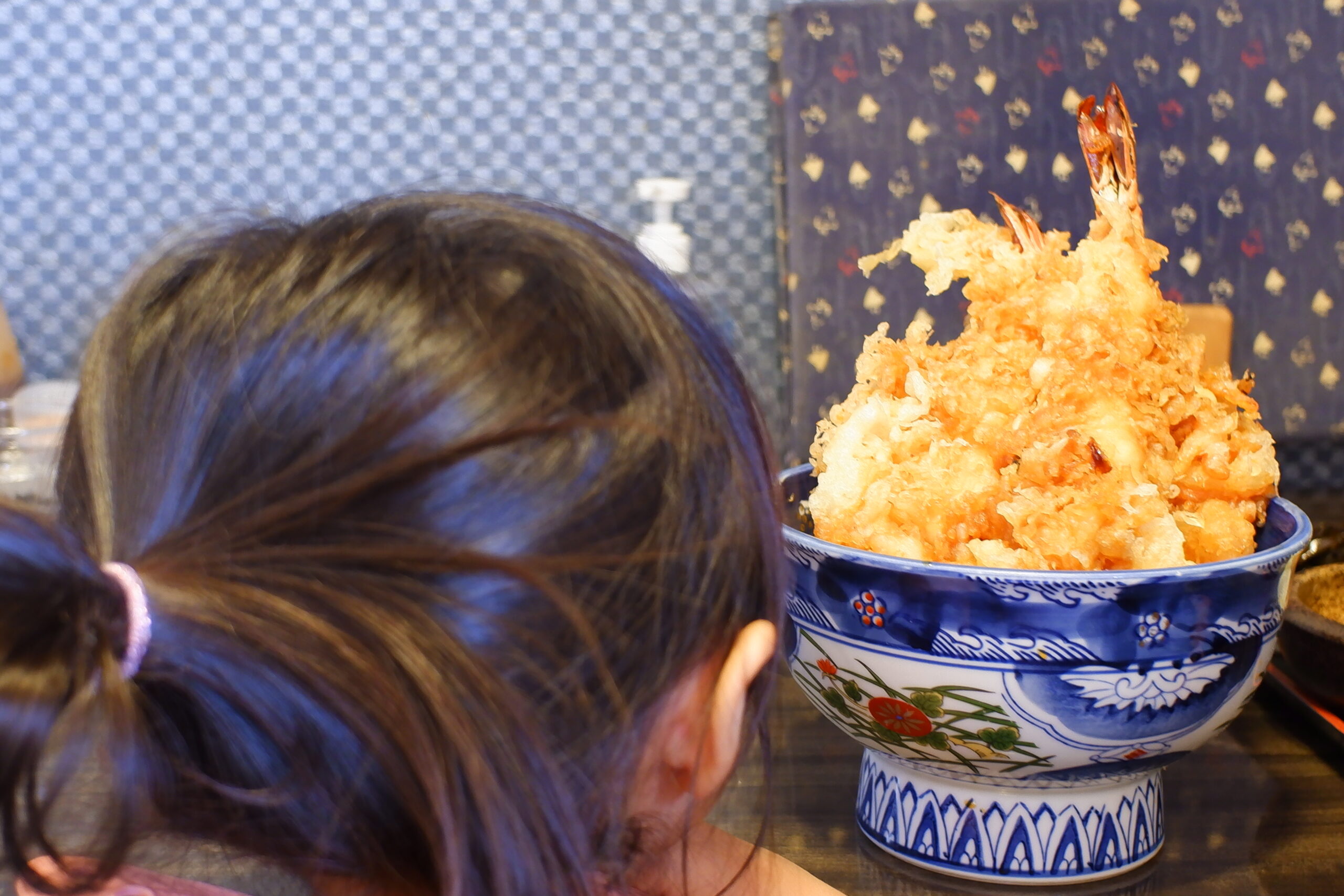 All of this for 1,650 yen… No wonder the restaurant is so popular!
Sato no MUJI Minnami no Sato
Our last stop for the trip was Sato no MUJI Minnami no Sato, a "Michi no eki" (roadside rest station) in Kamogawa. If you are a MUJI lover, you will love this place, because it is managed by Ryohin Keikaku Co., Ltd., the Japanese retailer which operates MUJI stores in 32 countries and regions. The design and atmosphere of this roadside rest station is completely that of a MUJI store.
In addition to shopping for a variety of local produce and prepared goods as well as MUJI products, you can also enjoy picking strawberries and tomatoes here (usually from early February to early May).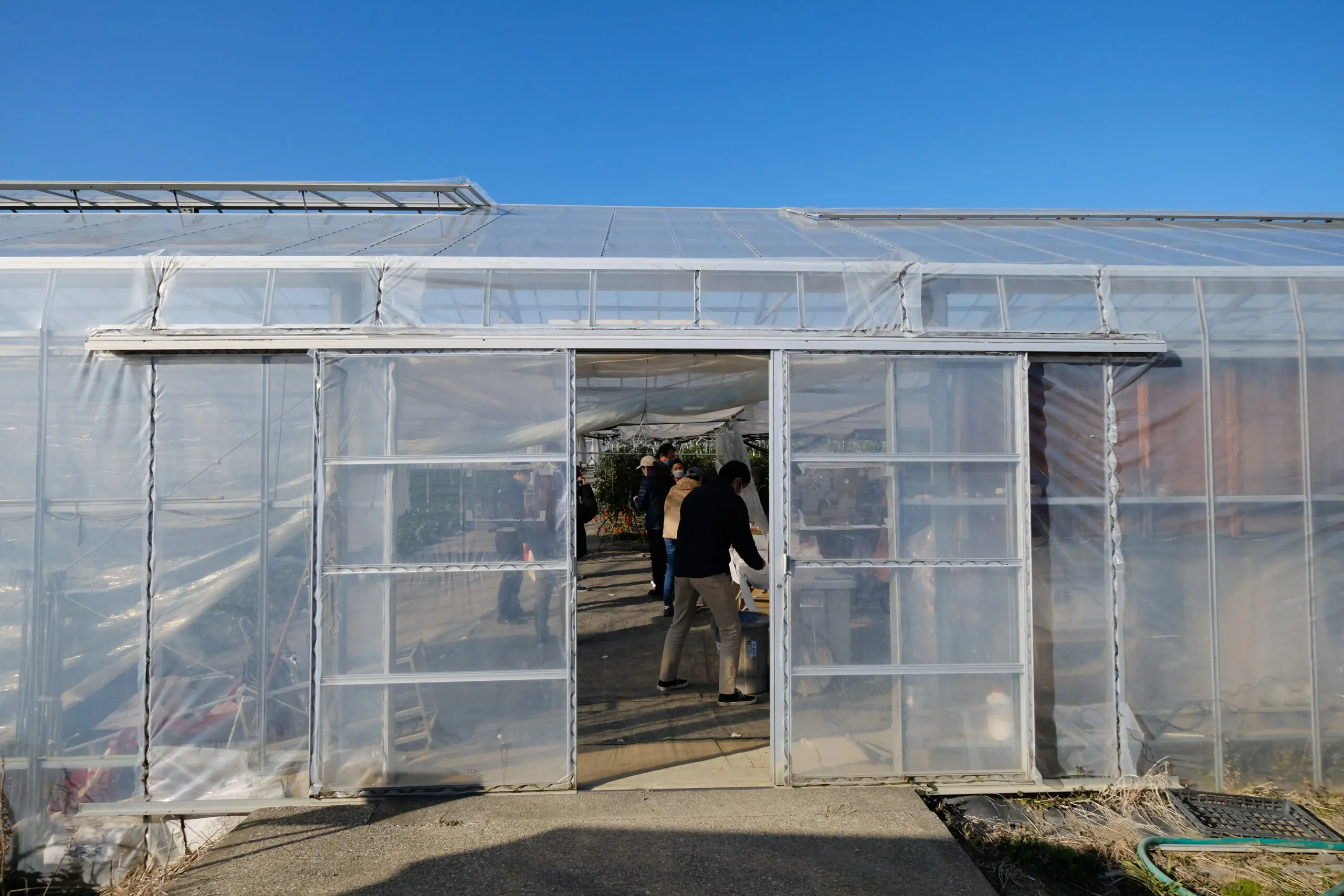 This time, we took part in a strawberry picking session. The rules here are all-you-can-pick and all-you-can-eat, with a time limit of 30 minutes.
For our three-year-old daughter, it was her first experience picking strawberries. At first, she was standing in middle of the greenhouse, looking not quite sure what to do.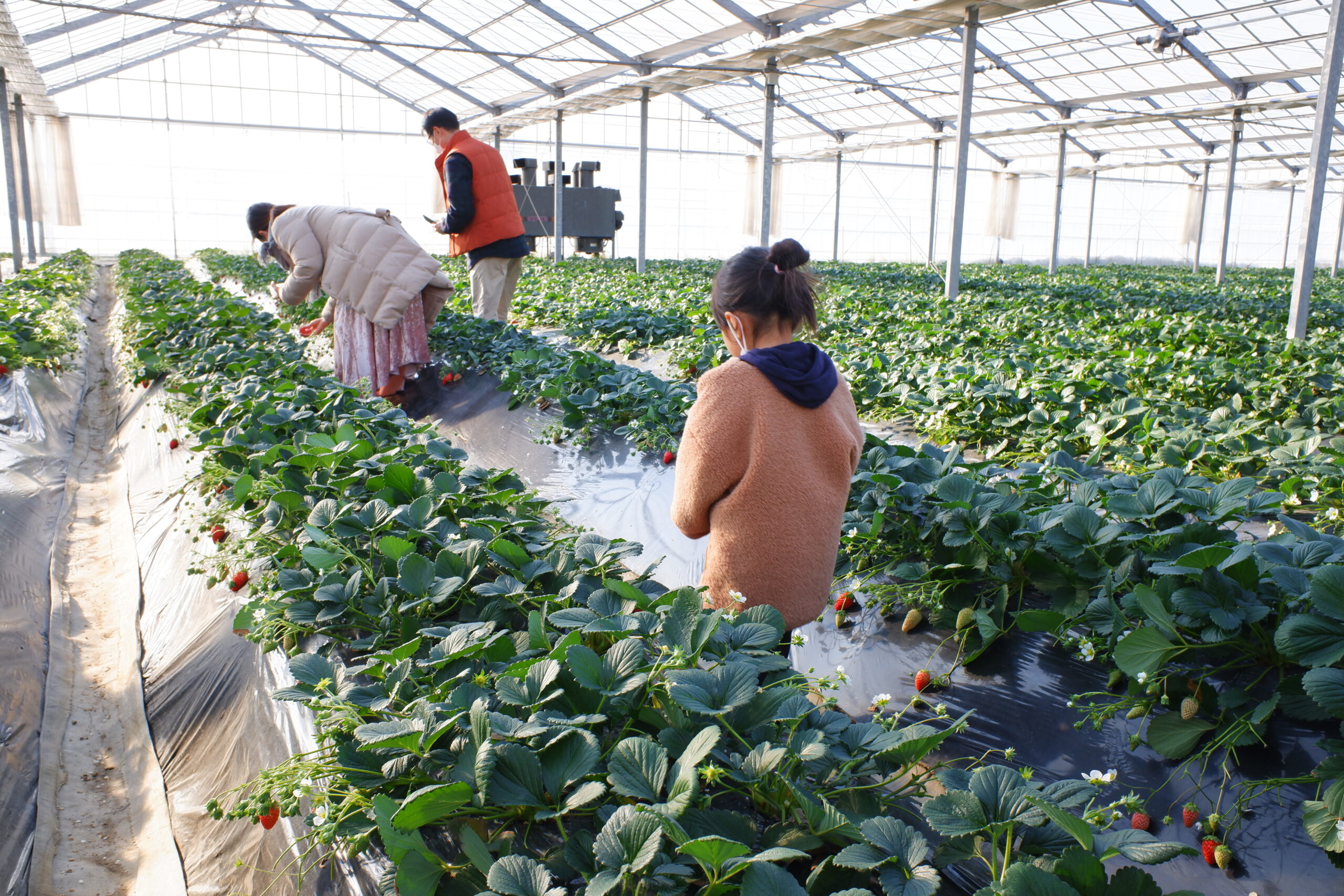 But once she was shown how to pick strawberries, she went by herself and brought back some very juicy-looking ones.
The strawberries were simply sweet. Not sour at all, which is probably why our daughter (who usually does not eat strawberries) liked the strawberries here.
We unfortunately did not have time to explore the rest of this roadside rest station, so we will surely come back the next time we are in the area.
Taking the Tokyo-Wan Ferry back to Kanagawa
For the return route, we took the Tokyo-Wan Ferry from Kanaya Port (Futtsu, Chiba Prefecture) to Kurihama Port (Yokosuka, Kanagawa Prefecture). This large ferry accommodates walk-on passengers as well as cars and motorbikes.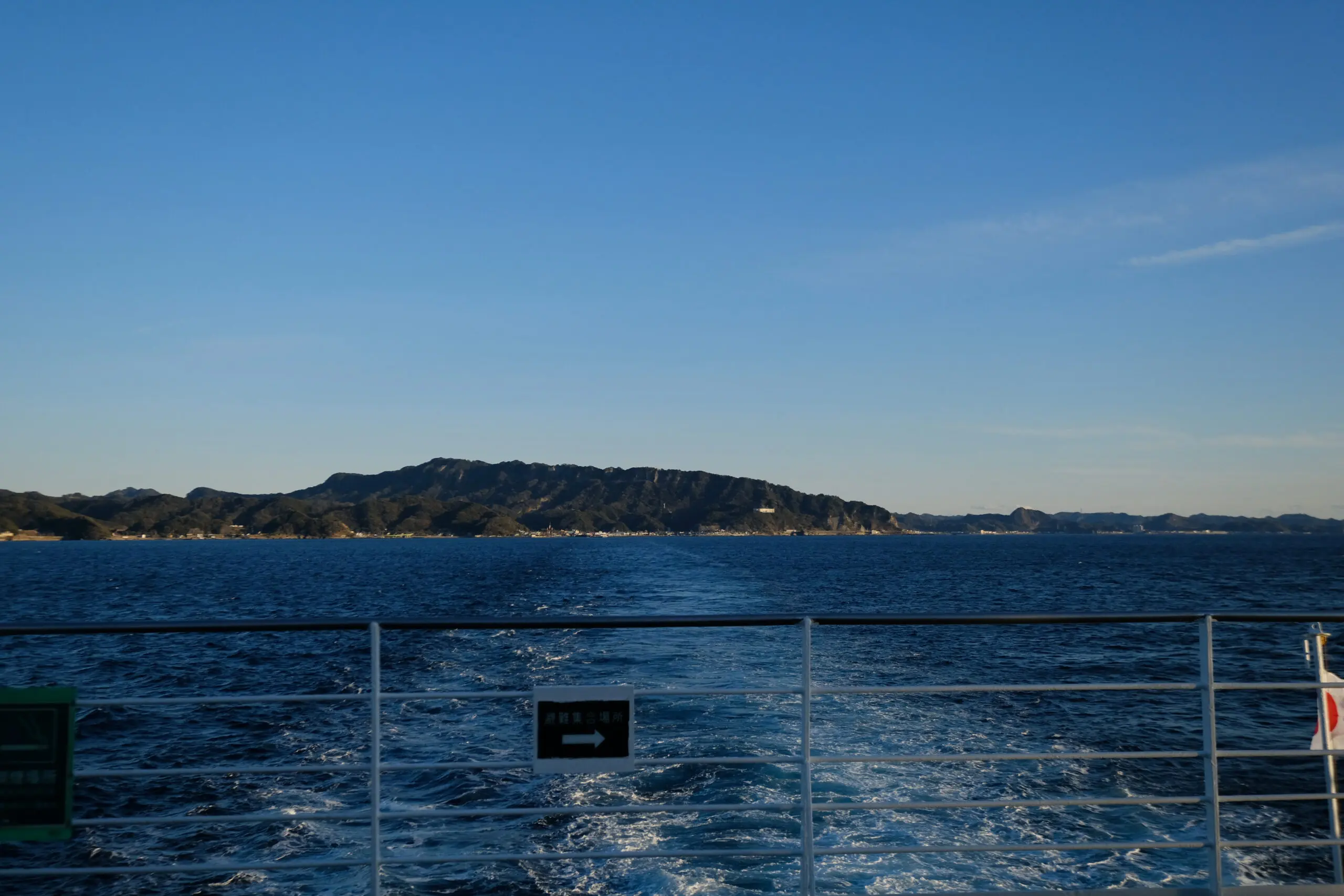 We were just in time for sunset.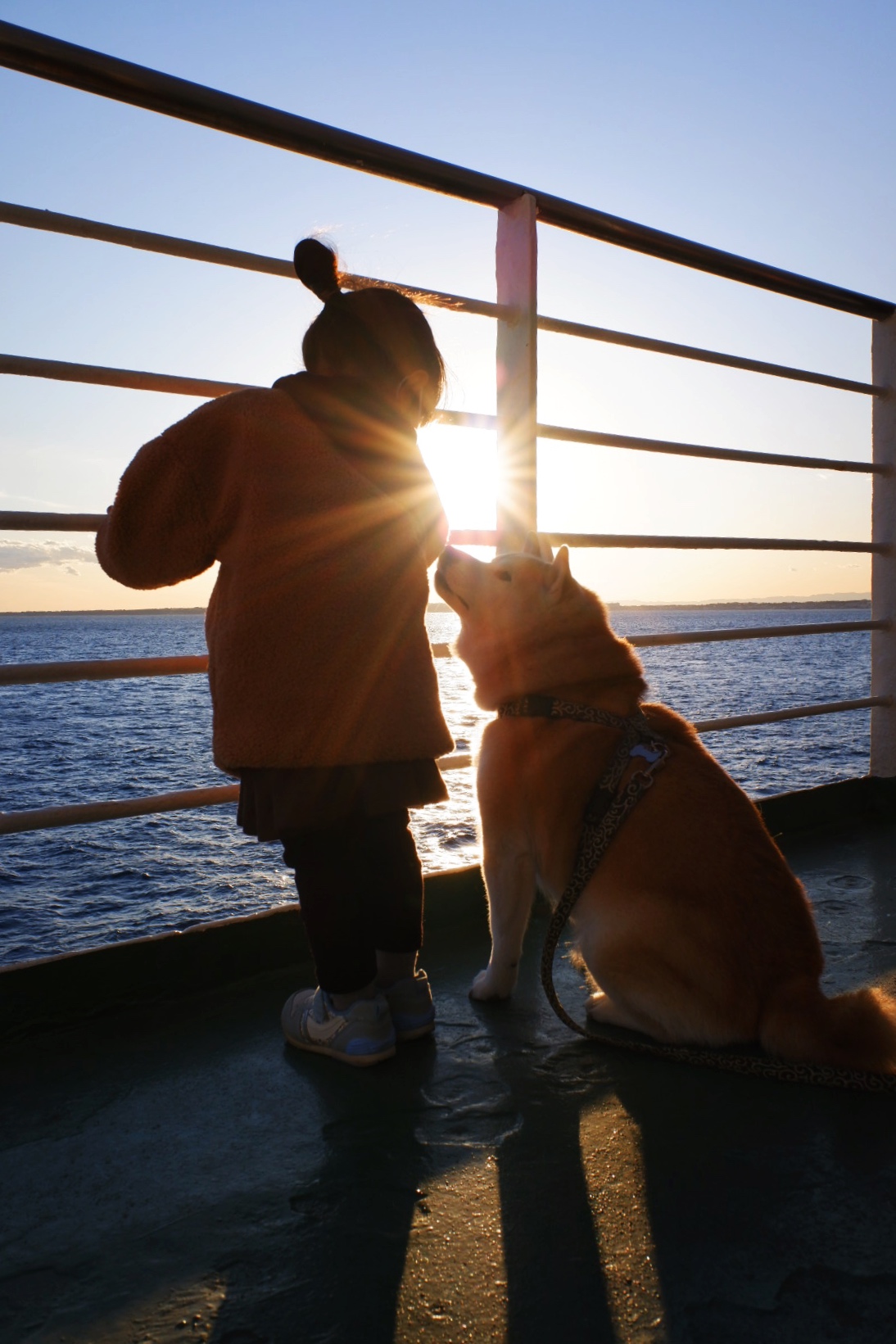 Two days is definitely not enough to soak up what the Minamiboso area has to offer. Nevertheless, my family and I had a wonderful time, packed with many a firsts for our three-year-old daughter.
There is so much more to Minamiboso than what was covered in this article, and we will surely return to experience the fun and great food again!