There's a place in Kimitsu, southern Chiba Prefecture, which has become very popular across social media since a couple of years ago. Called "Nomizo Falls," it's a scenic spot that'll fascinate you — especially if you're a fan of "My Neighbor Totoro," "Spirited Away," "Princess Mononoke" and other Hayao Miyazaki's Studio Ghibli movies.
Nomizo Falls is found in Shimizu Keiryu Hiroba, one of the five parks located along Lake Sasagawa and Katakura Dam.
It's a nice five- to ten-minute walk to the falls, and the path is quiet and peaceful, being surrounded by forests. It must be very beautiful in autumn, when leaves are changing colors! We also heard that, in early summer, you can spot fireflies in the area.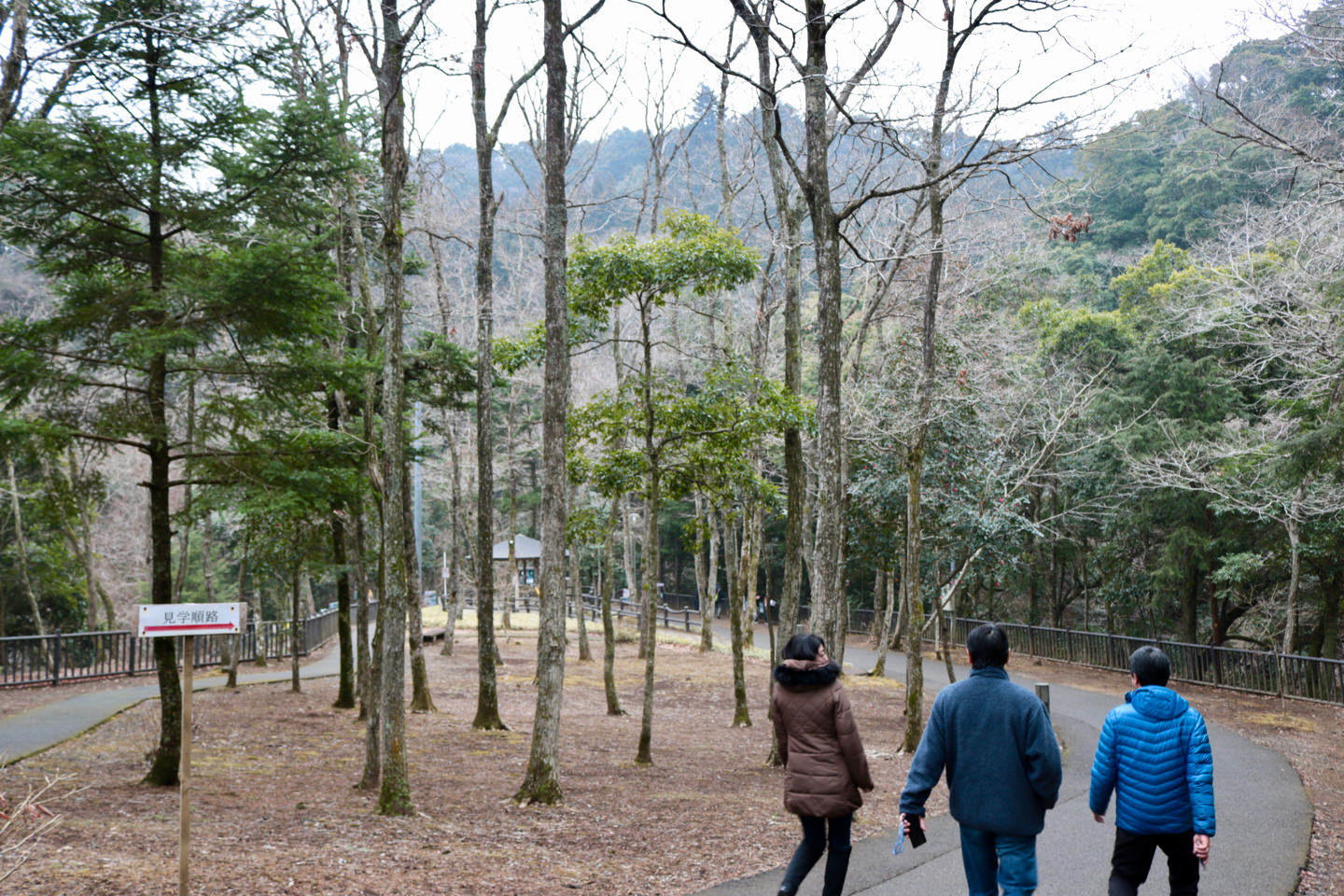 It was early spring when we visited this place, and we saw some cute flowers starting to bloom along the path.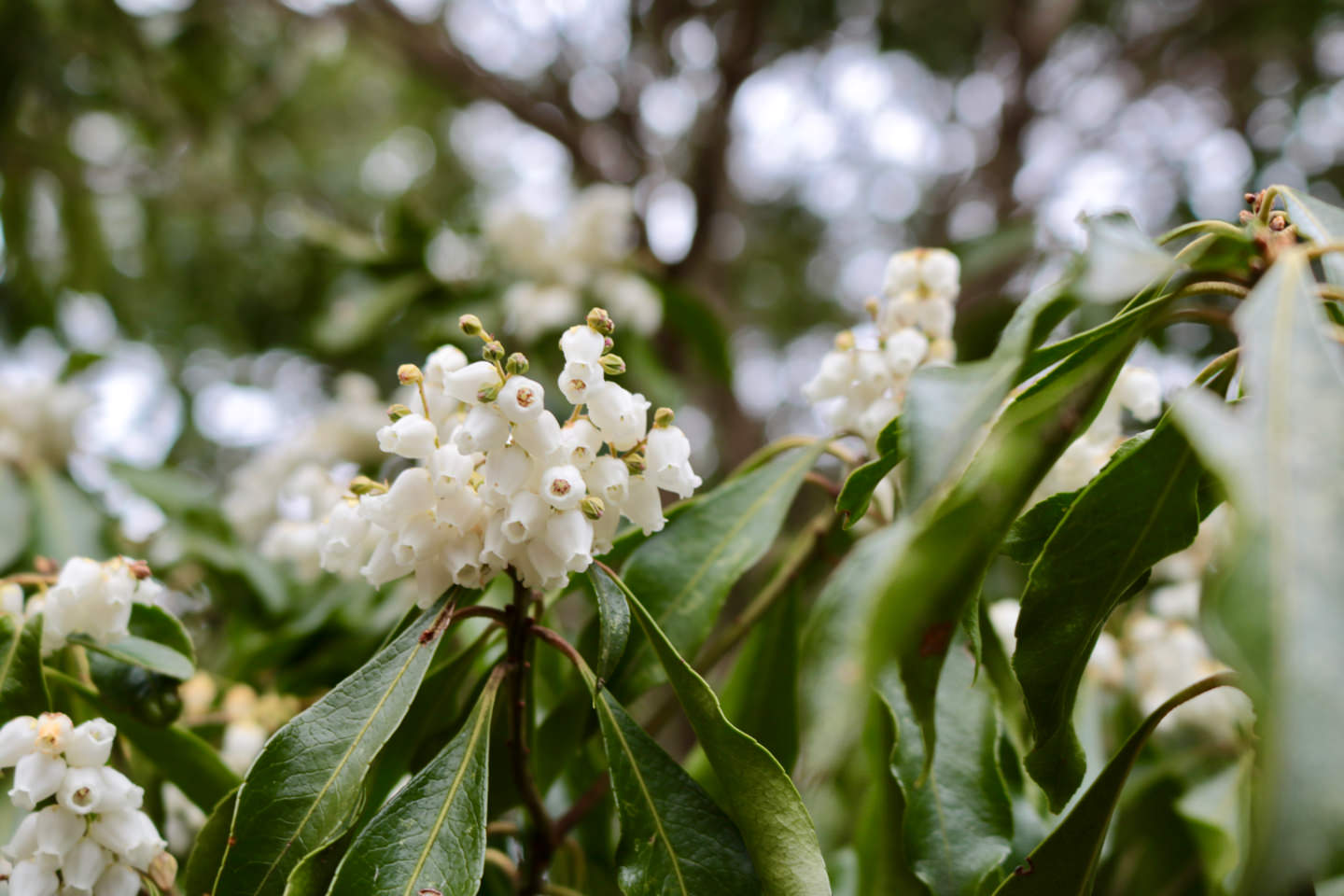 Within a few minutes, we came across a tiny waterfall.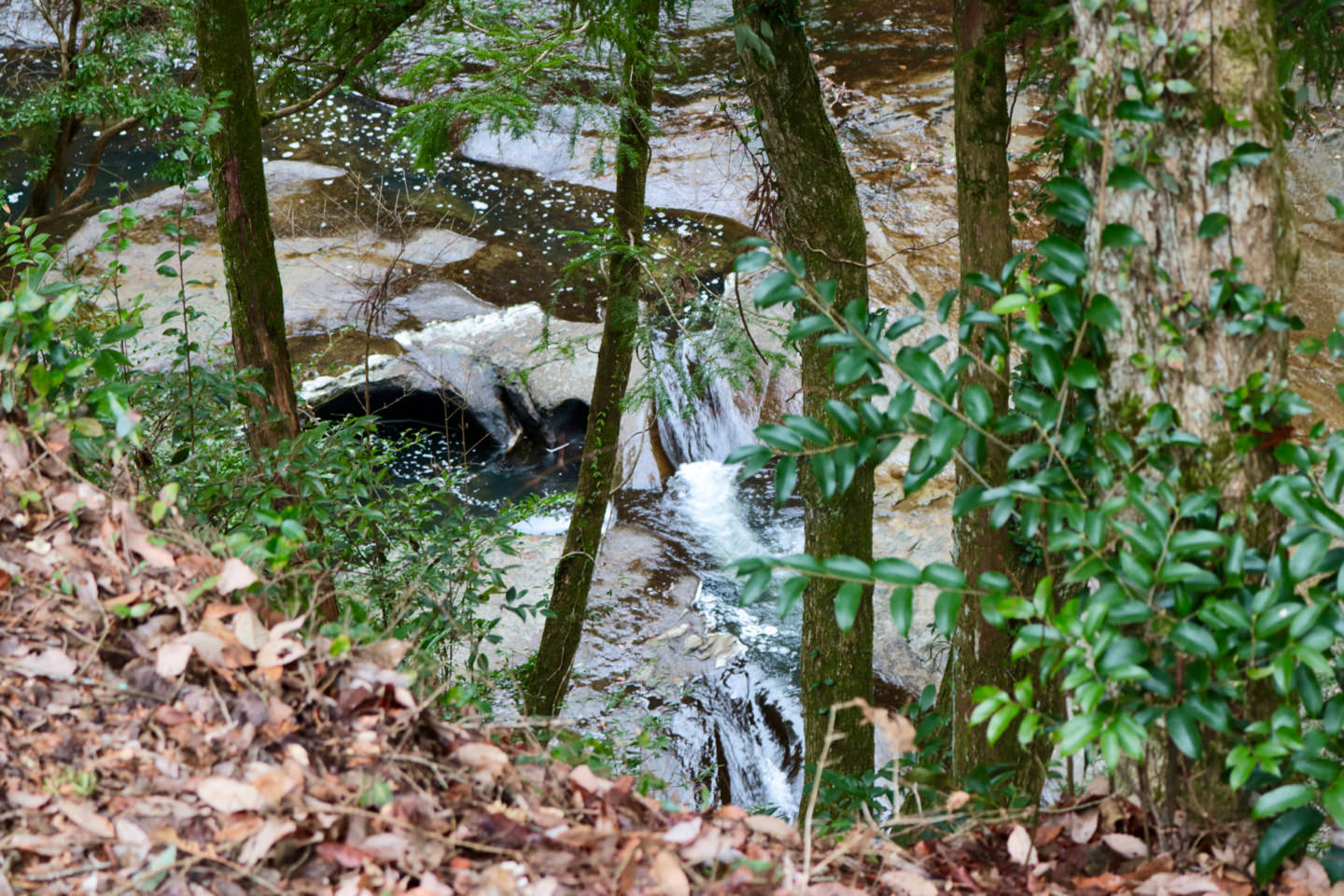 We were told that this, actually, is the Nomizo Falls. The correct name for what's been referred to as Nomizo Falls in social media is Kameiwa Cave — and is found further down the path.
We passed by a bell and proceeded for another few minutes.
And here we were: Kameiwa Cave, which mistakenly became known and popular/famous as Nomizo Falls.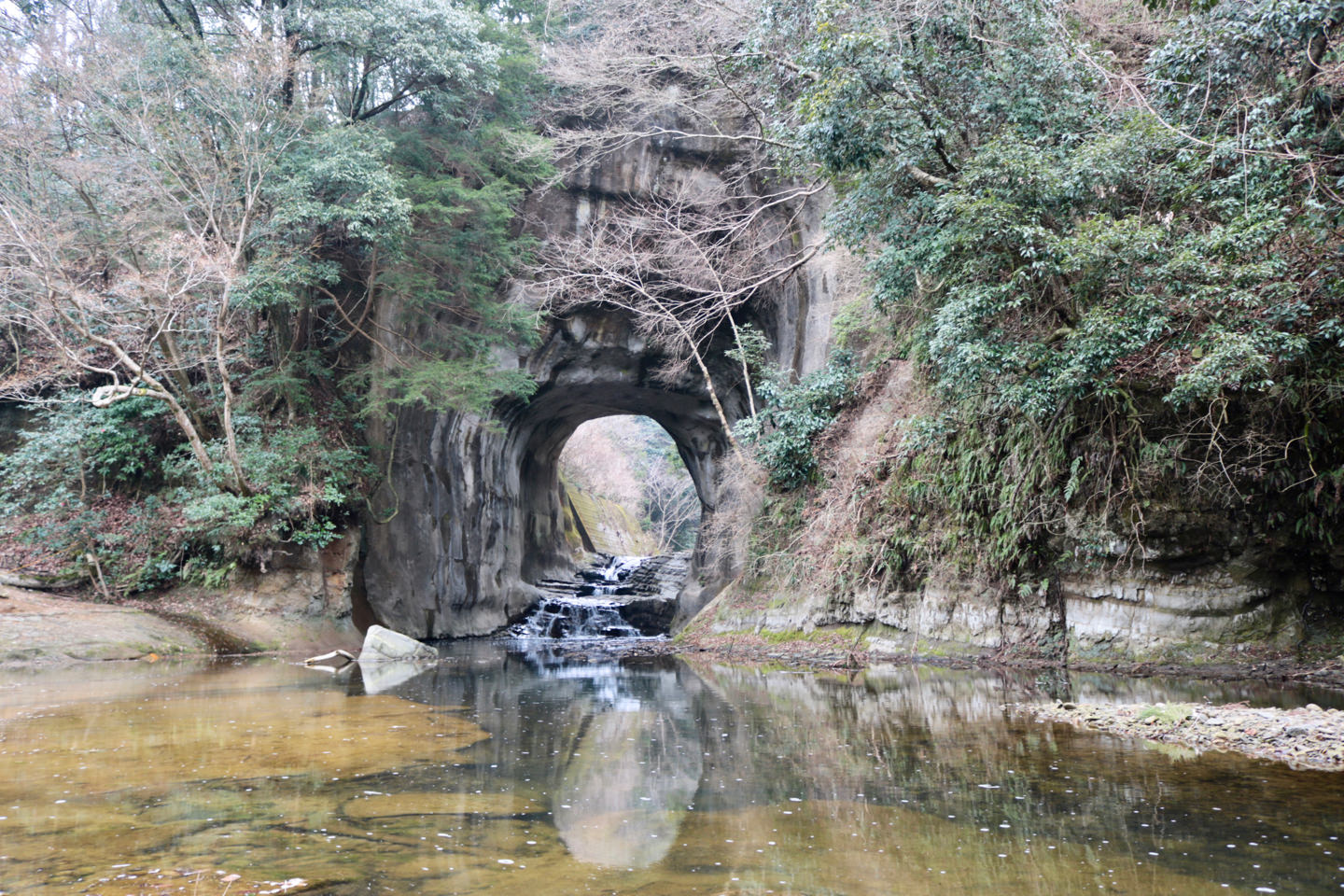 Upon first glance, you might think this is a product of nature. In actuality, though, it's all man-made; it was dug about 350 years ago to supply water to rice paddies. It was quite surprising to hear this, because the cave is easily around 15 meters in height!
The word "kameiwa" directly translates to "turtle's rock." The locals named the cave this way in the early 2000s, when a rock shaped like a turtle was found inside the cave.
Now, you might wonder exactly why this place is said to be Ghibli-like. It's beautiful — no doubt about that — but it lacks that magical and mystical atmosphere the Ghibli world portrays.
It turns out that the Ghibli-like scenery, like the one shown below, can only be seen at particular times of the day — and for a limited time of the year. We, unfortunately, couldn't see it during our visit, so we borrowed the image from "Kimitsu Photobank".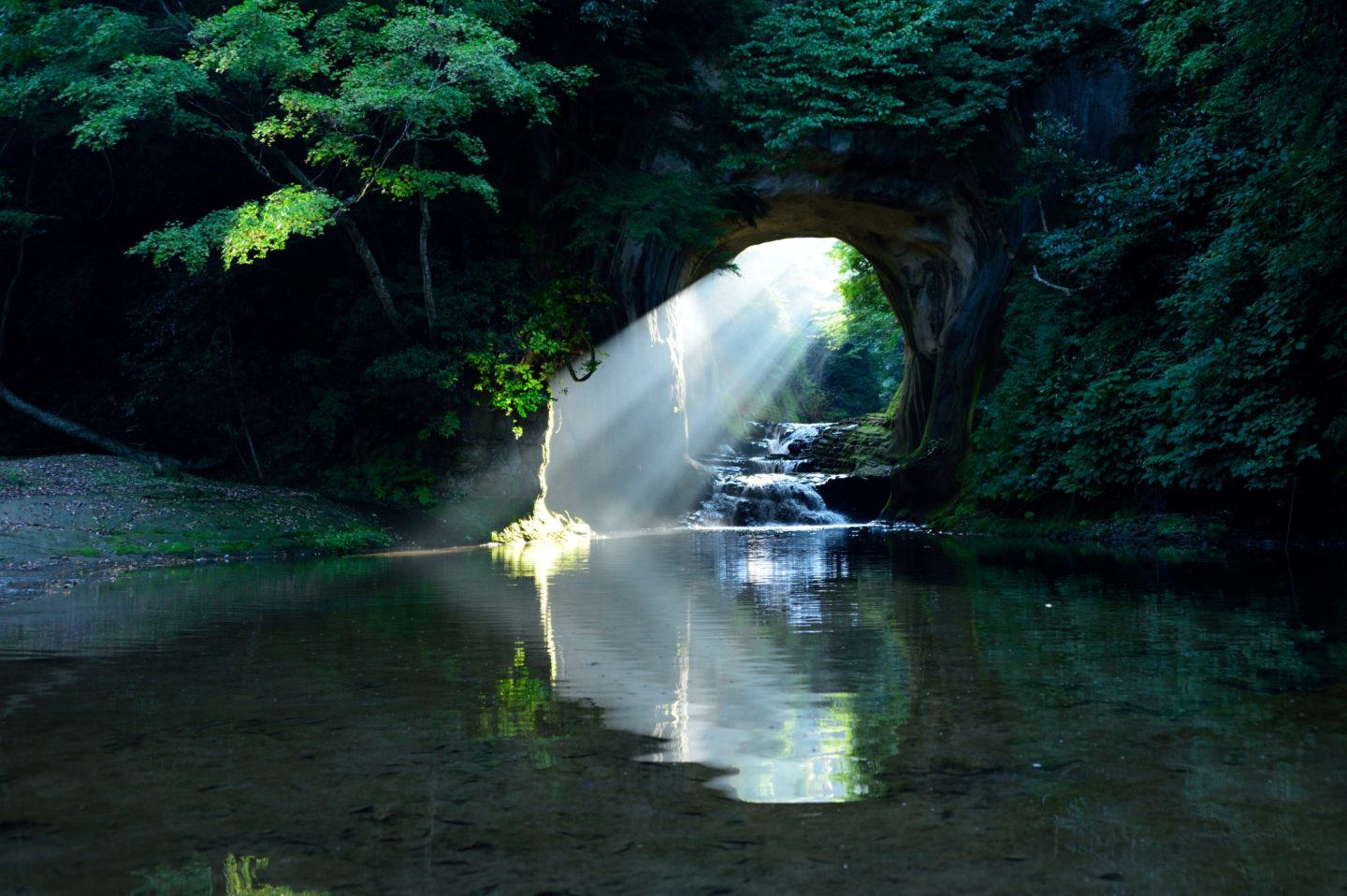 The light coming through the cave is reflected on the water and forms a sideways heart — like a scene from one of the Studio Ghibli movies! Now, it's easy to see why this place became so popular across Twitter and Instagram.
In order to capture such a moment, though, you must get here early in the morning — preferably in March or September. If you're a tourist dying to take in this view, it's going to be quite a challenge.
But, there's one good news: there's an onsen at the entrance to Shimizu Keiryu Hiroba, where you can spend a night — which will increase your chances of waking up early and capturing the stunning views.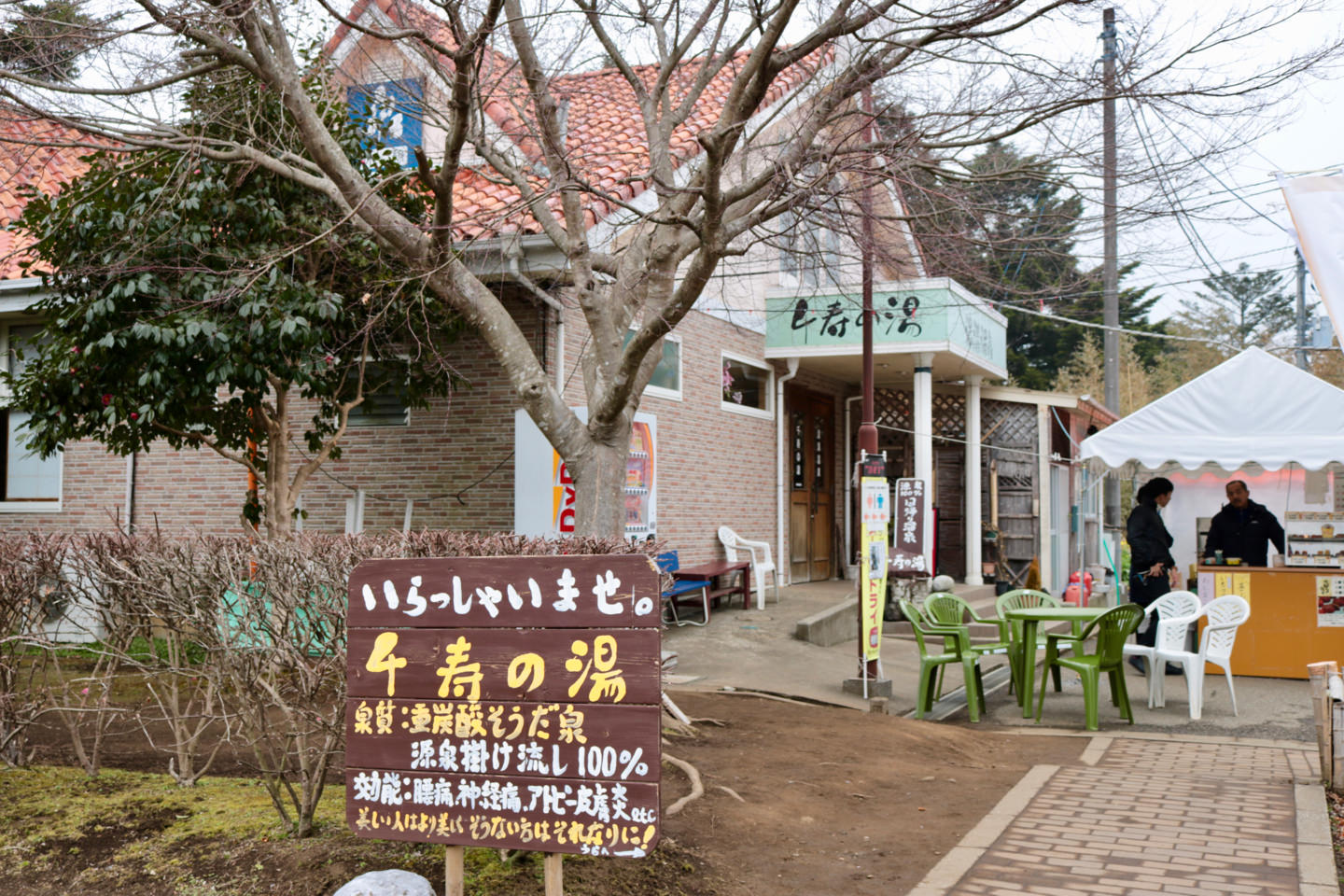 Called "Senju no Yu," its onsen is "gensen kakenagashi," meaning the water is carried directly from its source to the bathtub and is therefore 100% pure. The lodging facility costs 3,500 yen/night (per person), with discounted prices available for children.
There's also a souvenir shop next door, where you'll get to buy various local specialties.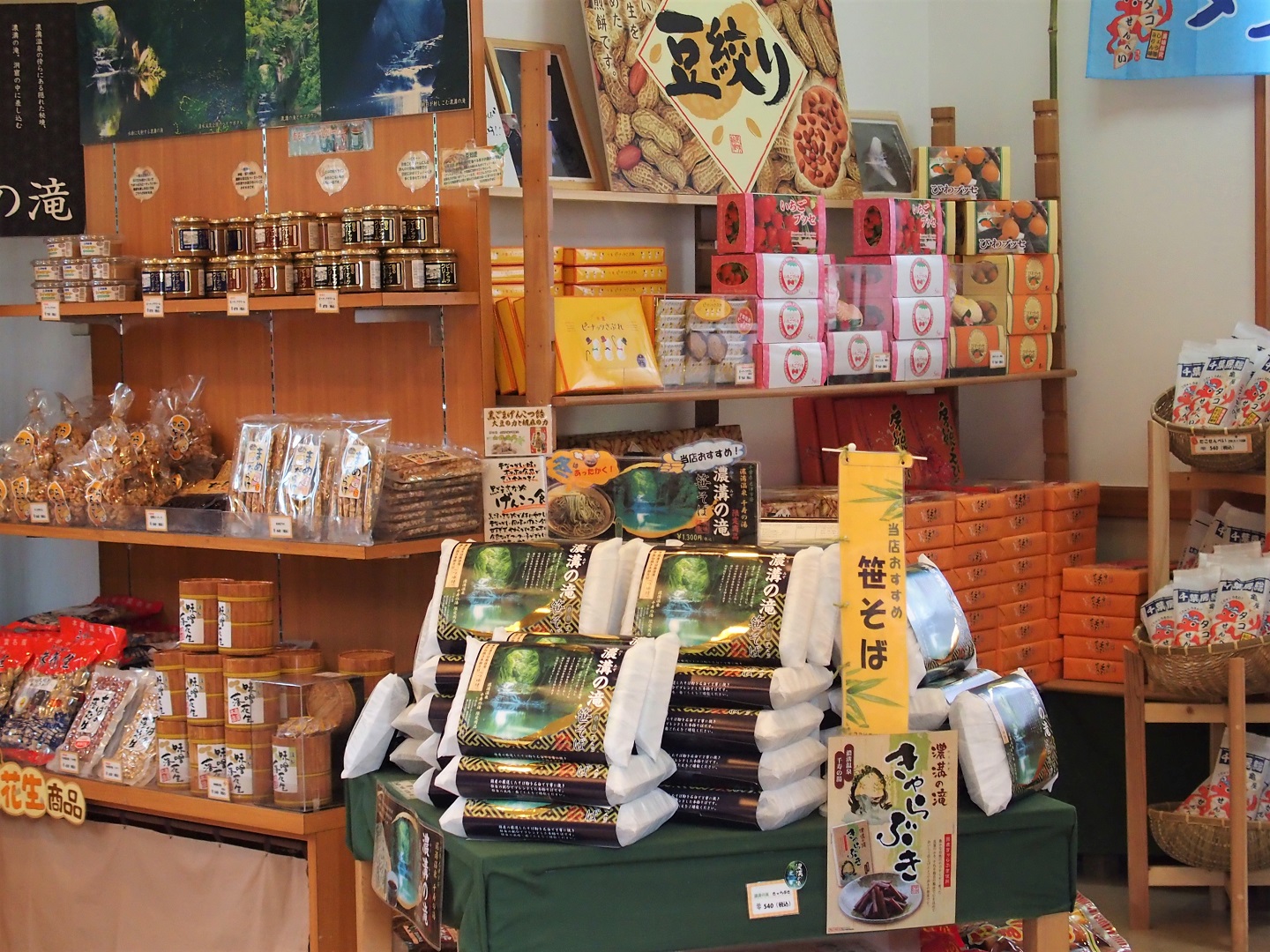 Nomizo Falls / Kameiwa Cave (Shimizu Keiryu Hiroba)

| | |
| --- | --- |
| Address | Sasa, Kimitsu, Chiba Prefecture |
| TEL | 0439-56-1325 (City of Kimitsu, Economic Division, Tourism Department) |