It's that time of the year again when canola flowers can be seen in full bloom, spreading a yellow carpet all over the ground, in Kamogawa, a city located in southeastern Chiba Prefecture.
I was in Kamogawa last February on a press tour and visited Nanabatake Road, where I handpicked canola flowers and rode on a limited time only mini locomotive!
First things first: Why do canola flowers bloom in the midst of winter in Chiba?
It really made me wonder, so I looked it up. Kamogawa, which is located on the Boso Peninsula in southern Chiba, is right by the Pacific Ocean. The Kuroshio current runs nearby, bringing warm waters — hence why this part of Chiba has the warm maritime climate and allows all sorts of flowers, including canola flowers, to bloom even in midst of winter.
Be careful: Canola flowers at Nanabatake Road are not edible!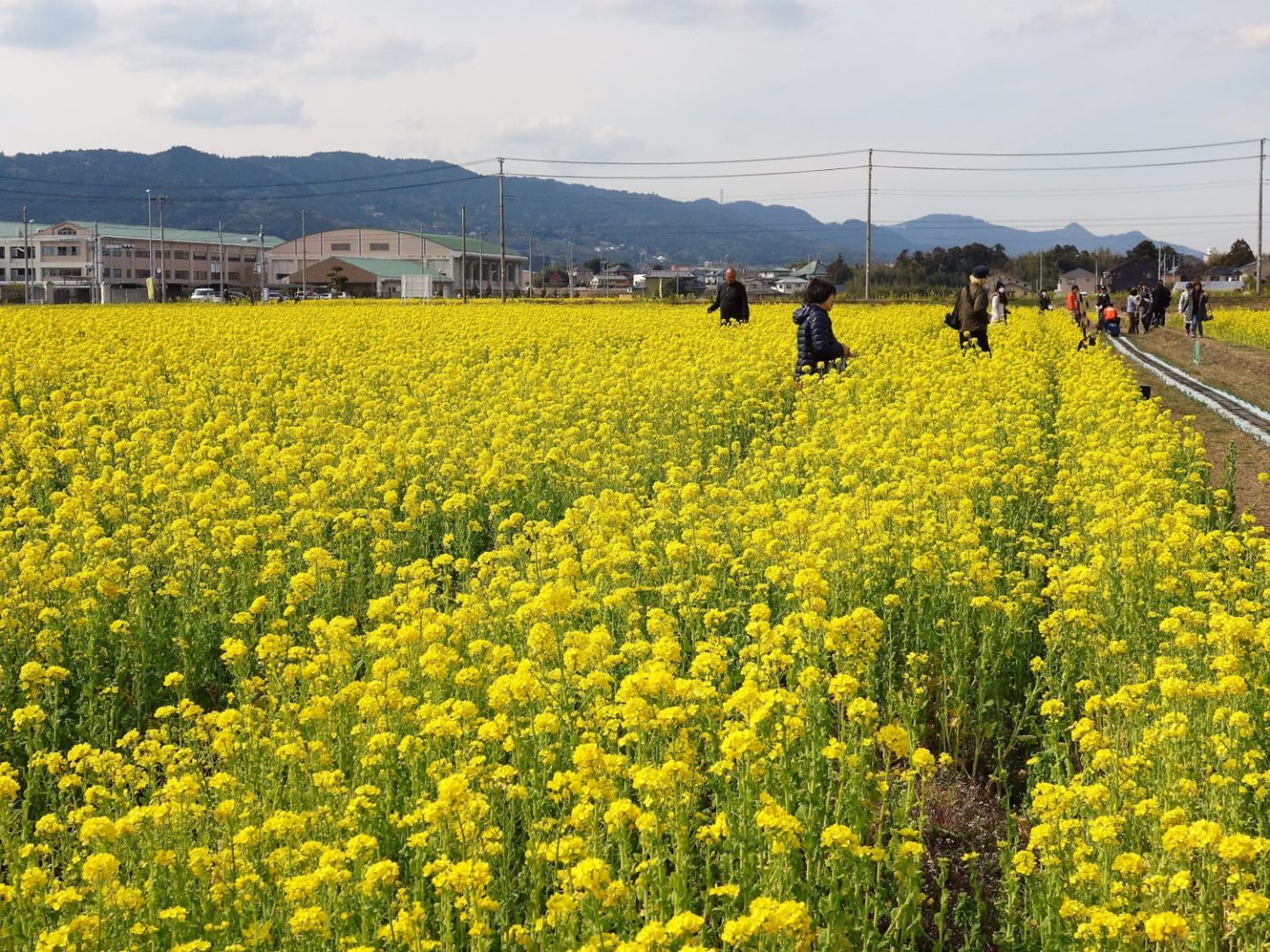 There are actually different types of canola flowers — some are edible, while others are only for enjoying through your eyes, or for extracting canola oil. Here at Nanabatake Road, you get to handpick the kind that you put in a vase, not in your mouth. As you can see from the picture above, these flowers are quite tall, reaching the height of an adult's hip.
The cost is 150 yen/ten stalks. You can borrow rubber boots and scissors for free, so there really isn't anything you need to bring. If you're allergic to pollen though, I strongly recommend you to put on masks.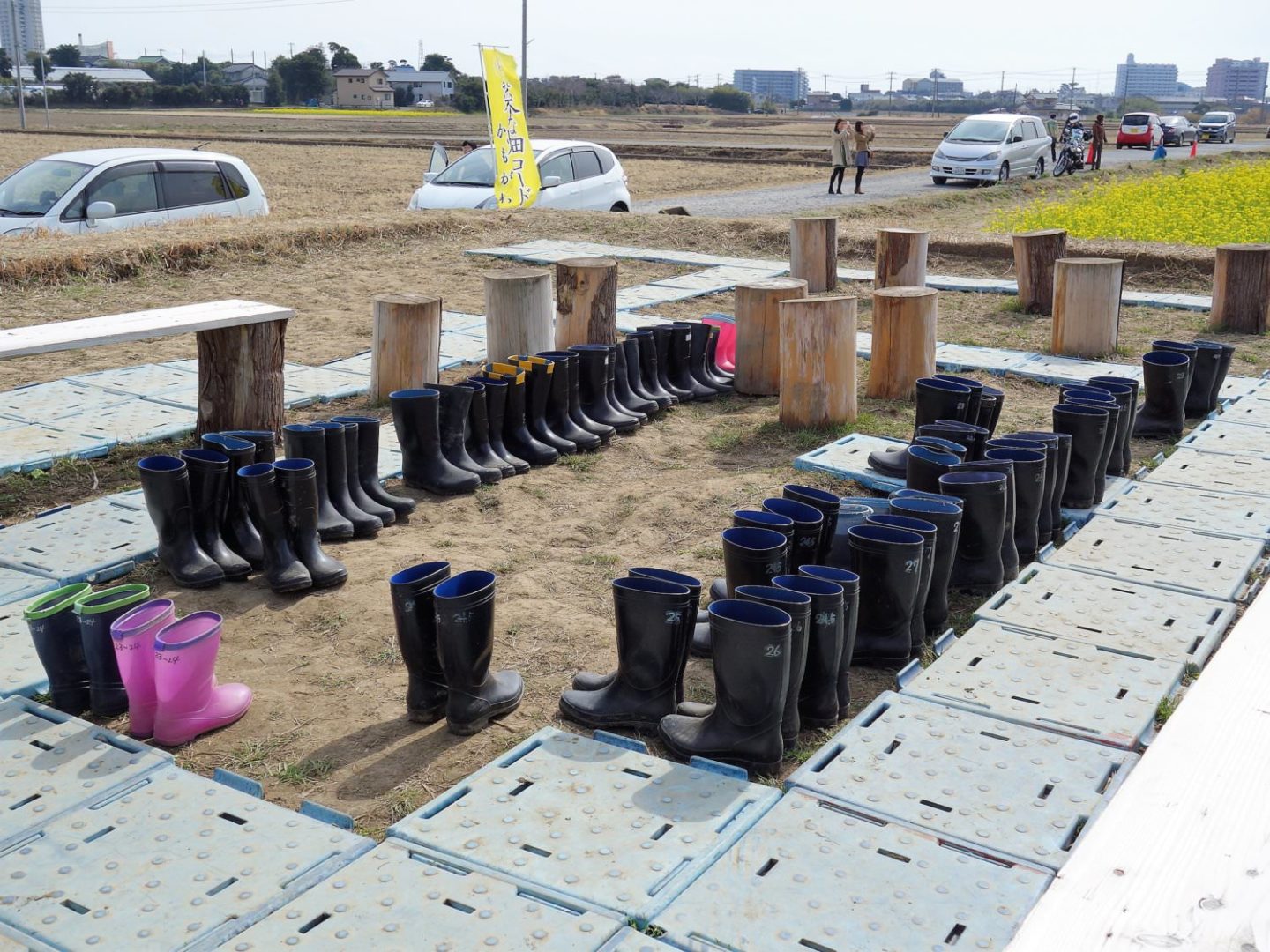 I saw many couples while I was there. There were families too, which grandparents, parents and children all busy at choosing which stalks to cut and take home. Be sure to watch out for honey bees though — there were quite a lot of them flying around, pollinating flowers.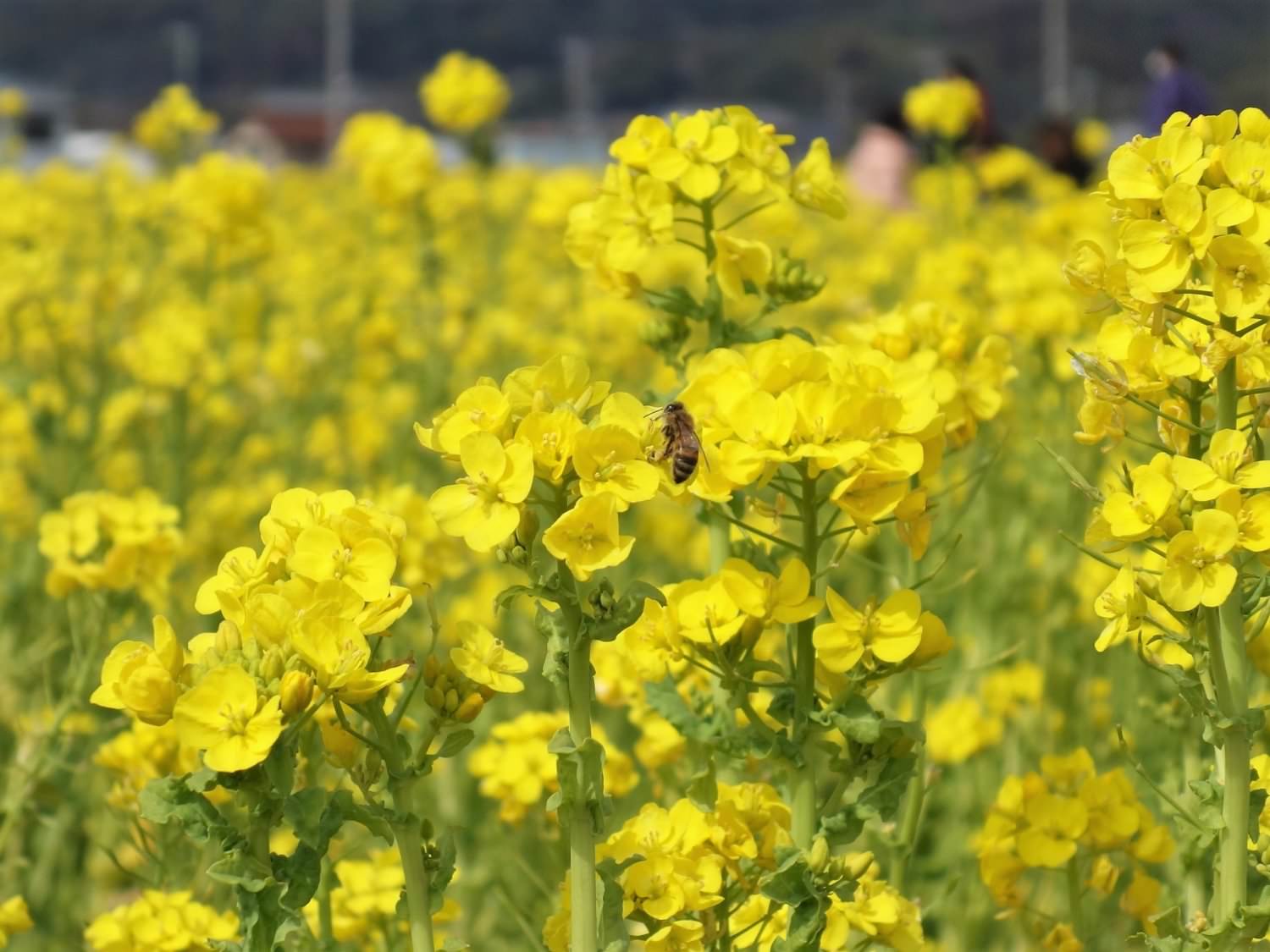 This year, the handpicking activity starts on Saturday, February 3. It runs from 9:30 a.m. to 3:00 p.m.