After strolling the Omori district which has a truly traditional Japanese feel and enjoying lunch made with a variety of local produce, we set off to explore the Ryugenji Mabu Mine Shaft — one of the largest mine tunnels of Iwami Ginzan Silver Mine in Oda, Shimane Prefecture. It is said that there exist over 600 tunnels in the Iwami region, but Ryugenji Mabu is the only one that is open to the public all year round.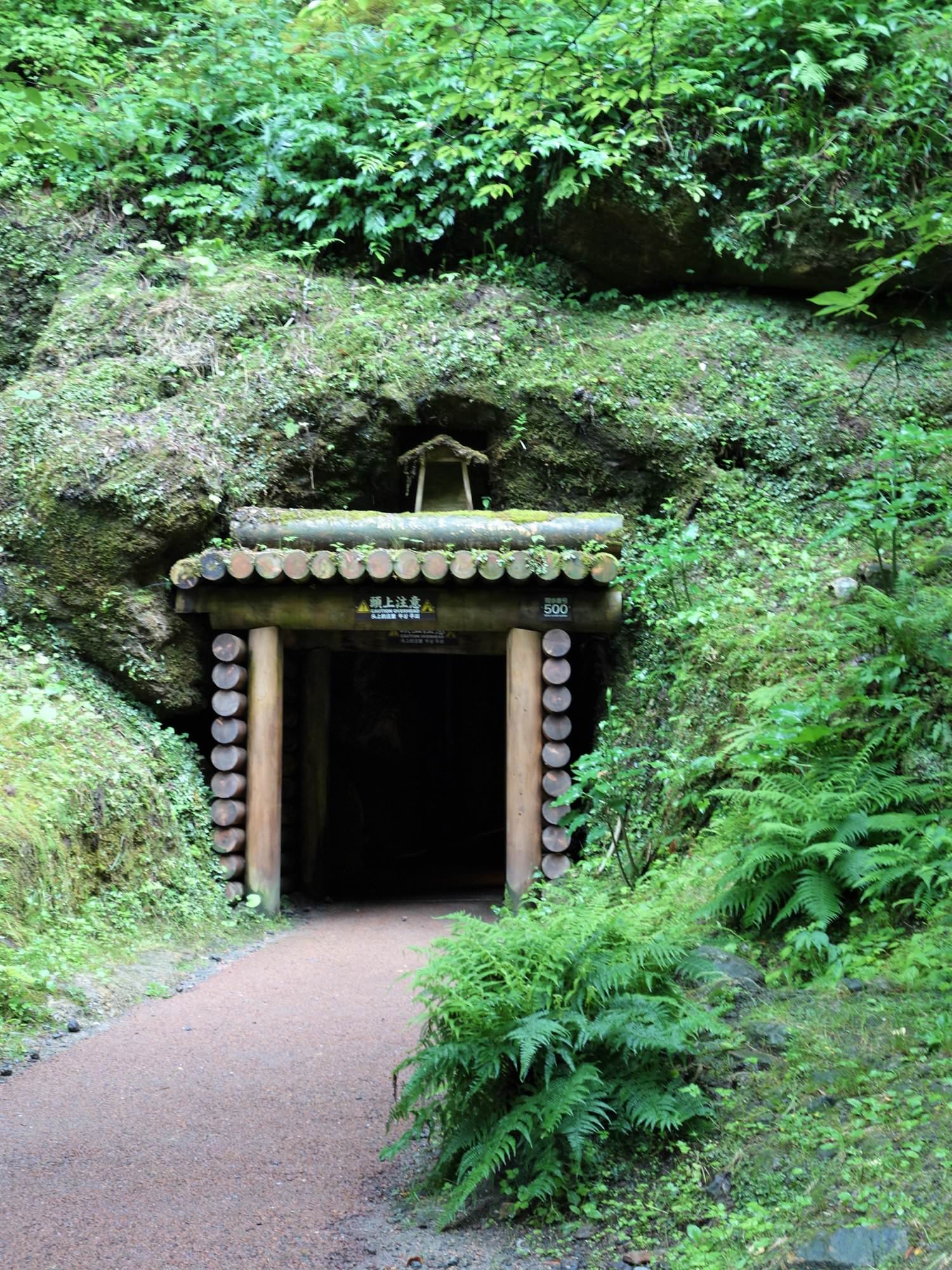 Iwami Ginzan, which is registered as a UNESCO World Heritage site since 2007, was said to be initially found by Jutei Kamiya, a trader from Hakata in present-day Fukuoka Prefecture on the island of Kyushu. In the early 1500s, the Iwami region was already known to produce cooper, and Jutei was one of the cooper traders frequenting the area.
One time when he was on the boat on his way to the cooper mine, he realized that the mountains along the coast sparkled in the sunlight. When Jutei asked the boatman about it, he told the trader that silver used to be found in the area — but, it's now pretty much gone. Jutei, however, didn't believe his words and set out to look for silver, eventually discovering what later came to be known as Iwami Ginzan Silver Mine. The mine was in operation from 1526 to 1923.
Walking from the Omori district to Ryugenji Mabu Mine Shaft
From Cafe Juru, where we had a filling lunch, we walked for another 1 kilometer or so to arrive at the entrance to Ryugenji Mabu Mine Shaft. It was a nice stroll through the traditional Japanese countryside.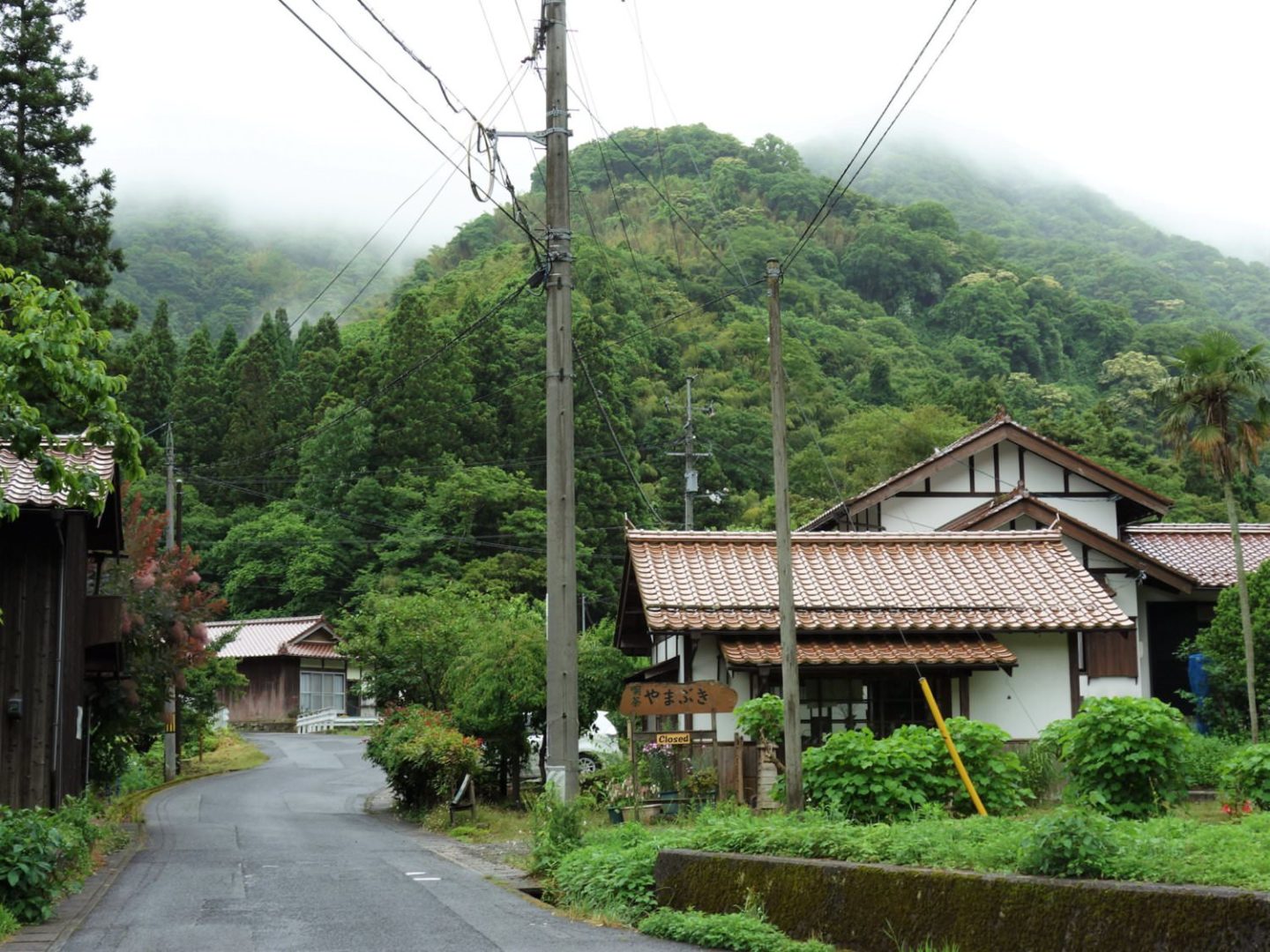 There was an elementary school that is built with wood and has a tiled roof — the only such one in Japan. Our guide, Mr. Adachi, the president of Iwami Ginzan Guide Service Organization, told us that there are currently a little over 10 students enrolled here, and each flower planter on the steps in front of the school represents a student.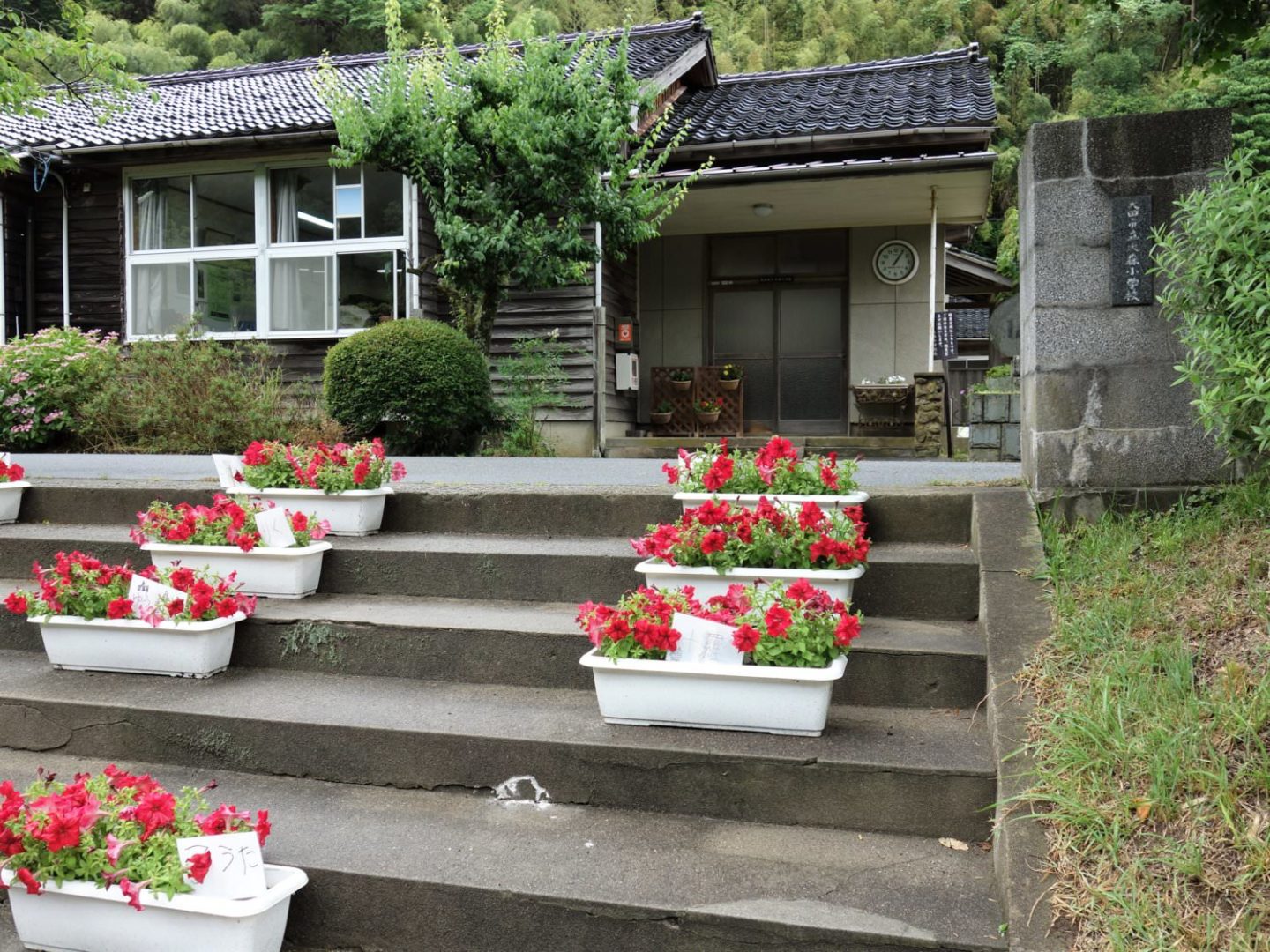 Mr. Adachi directed our attention to a small, white flower. Commonly called "Hakuzan Hatazao" (Arabis gemmifera), miners in old times looked for these flowers, as they came to be known to bloom where silver lies.
As we got closer to Ryugenji Mabu Mine Shaft, we started seeing a lot of small mine tunnels.
We came upon an intersection with a sign indicating that the mine shaft is 300 meters away. We were finally almost there.
It was very woody, and very quiet. One of the reasons why Iwami Ginzan was designated as a World Heritage site was that people formerly working in the mine took care not to harm the surrounding environment. They fell only the required minimum amount of wood and later replanted trees.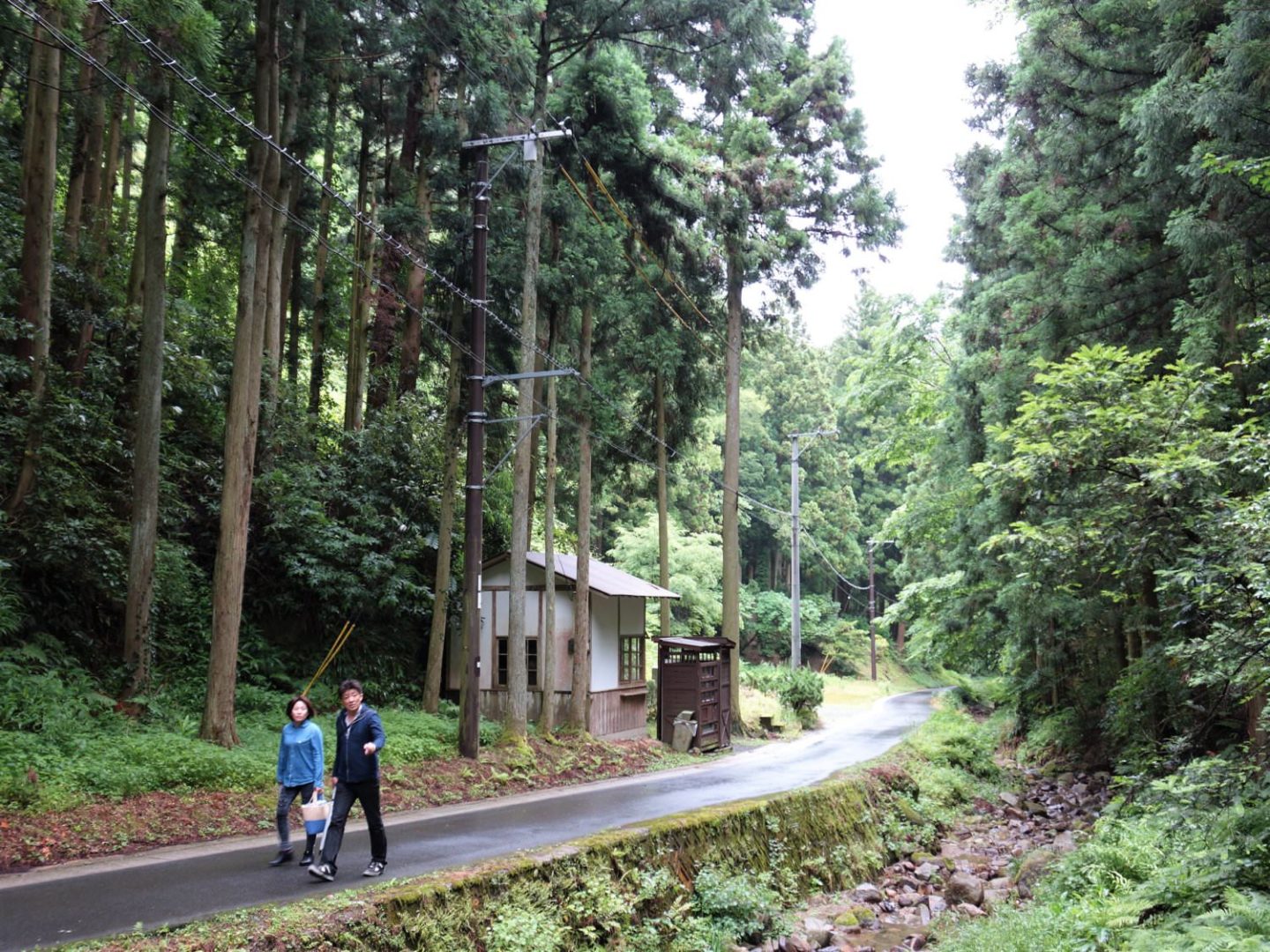 And here we were, at the entrance to Ryugenji Mabu Mine Shaft. It extends for about 600 meters, and roughly a third of it is open to the public (including the newly built route). Before walking inside, make sure to stop by the building outside and pay the entrance fee (410 yen/adult, 200 yen/child).