In the previous blog entry, I wrote about wasabi nabe, a specialty hot pot dish at Funabarakan, a traditional ryokan (Japanese-style inn) in central Izu Peninsula, eastern Shizuoka Prefecture.
[inarticle link="https://stroll.work/en/wasabi-nabe-funabarakan-izu-shizuoka/"]
But, this ryokan has a lot more to offer than just that. Walking in from the entrance, you'd feel its retroness right away.
Taking in the nostalgic atmosphere
Once I stepped into the lobby, I realized that the ryokan is utilizing wood to a large extent. This, of course, gave the place a cozy and warm feeling.
A lot of the furniture and decorations were made out of wood too, and you could tell that most of them have quite a long history.
My favorite was this: a book stand that's shaped like a boar!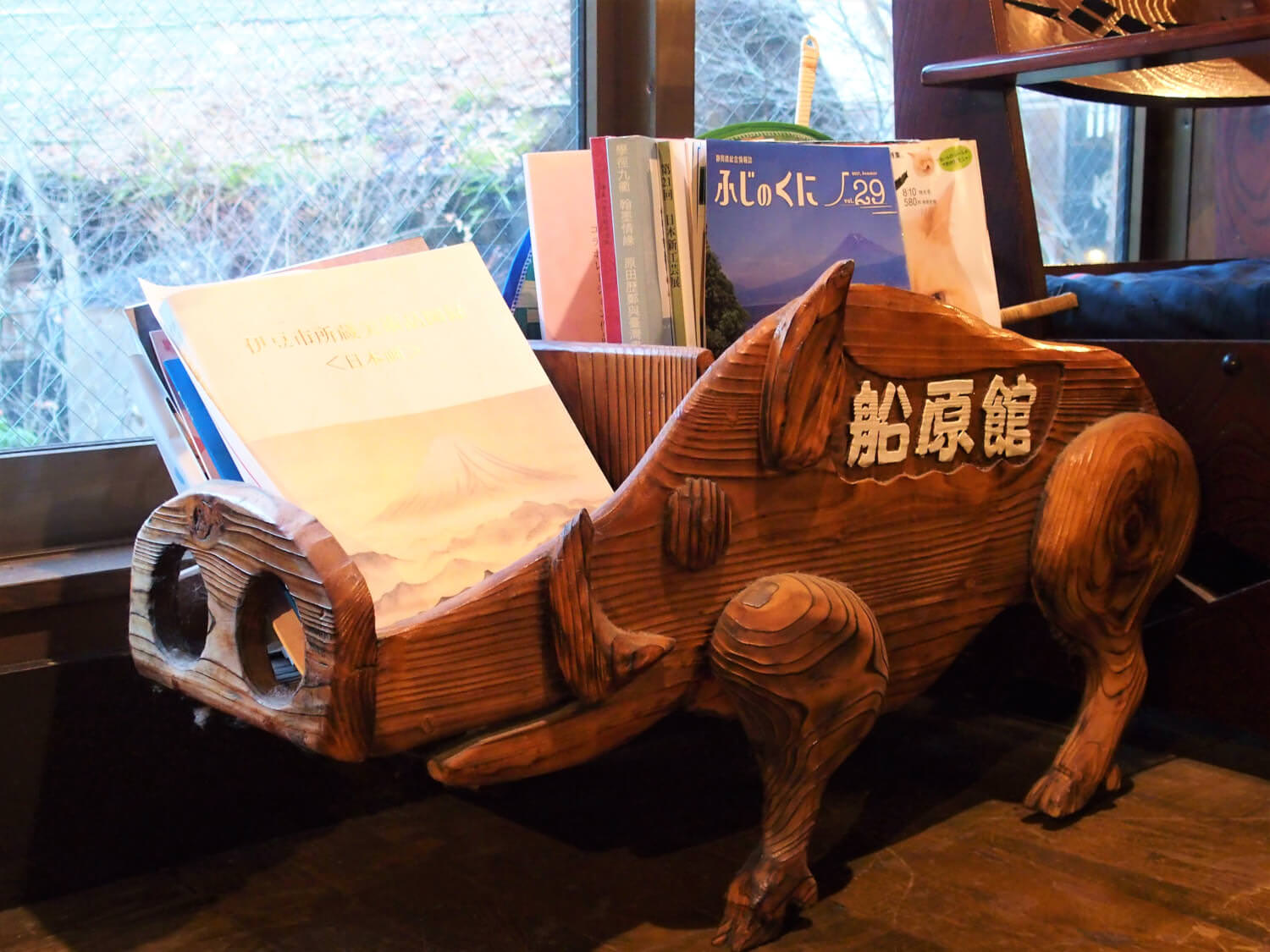 The reason why a boar is used as a motif is because wild boar meat is a local delicacy in this area, Izu Amagi. If you're interested, you could try a nabe dish featuring wild boar meat here at Funabarakan (depending on the season).
Look around, and you'll find lots of cute little ornaments everywhere!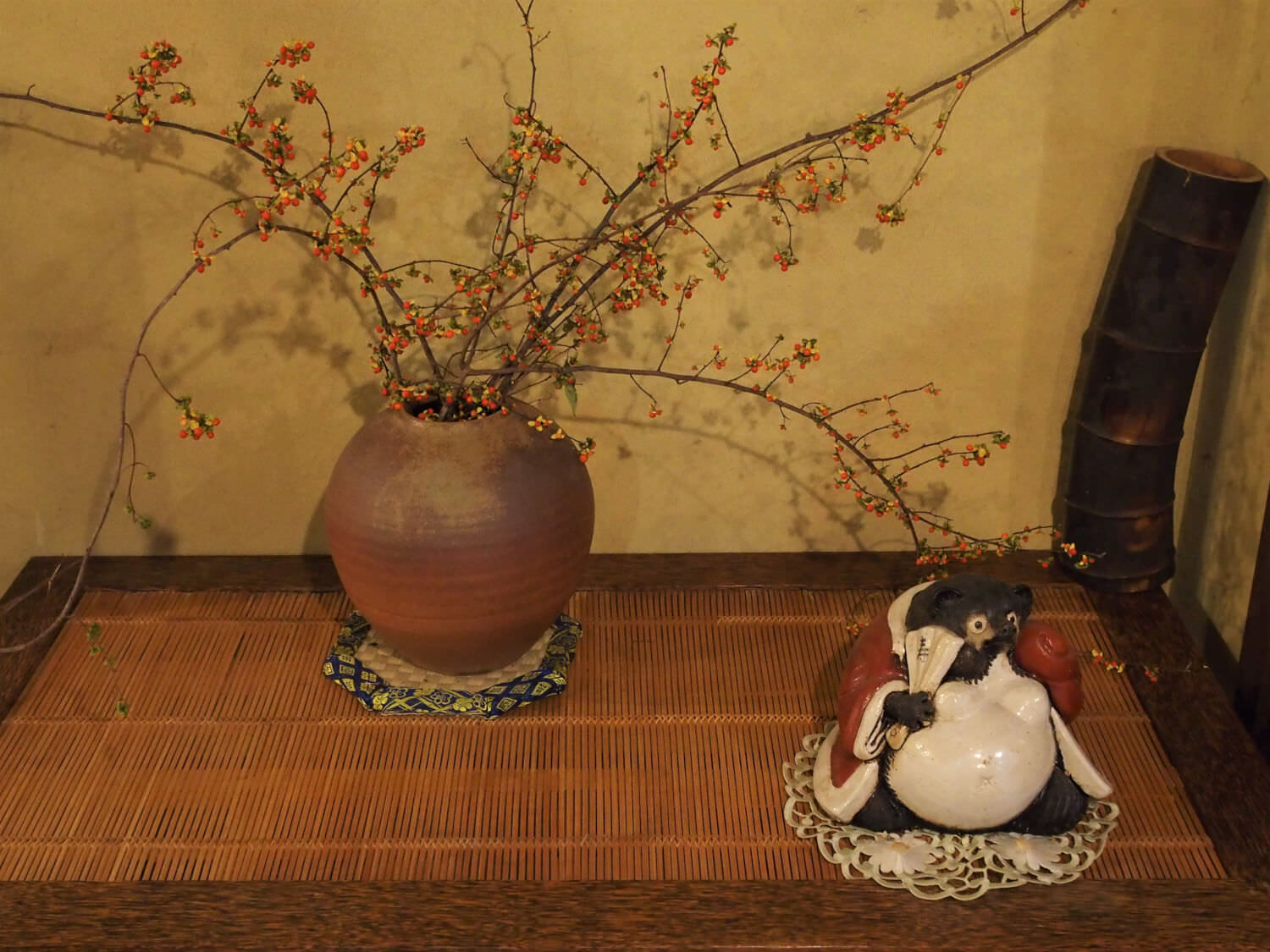 Facing the lobby from the entrance, to the left, you'll find a comfy cafe space.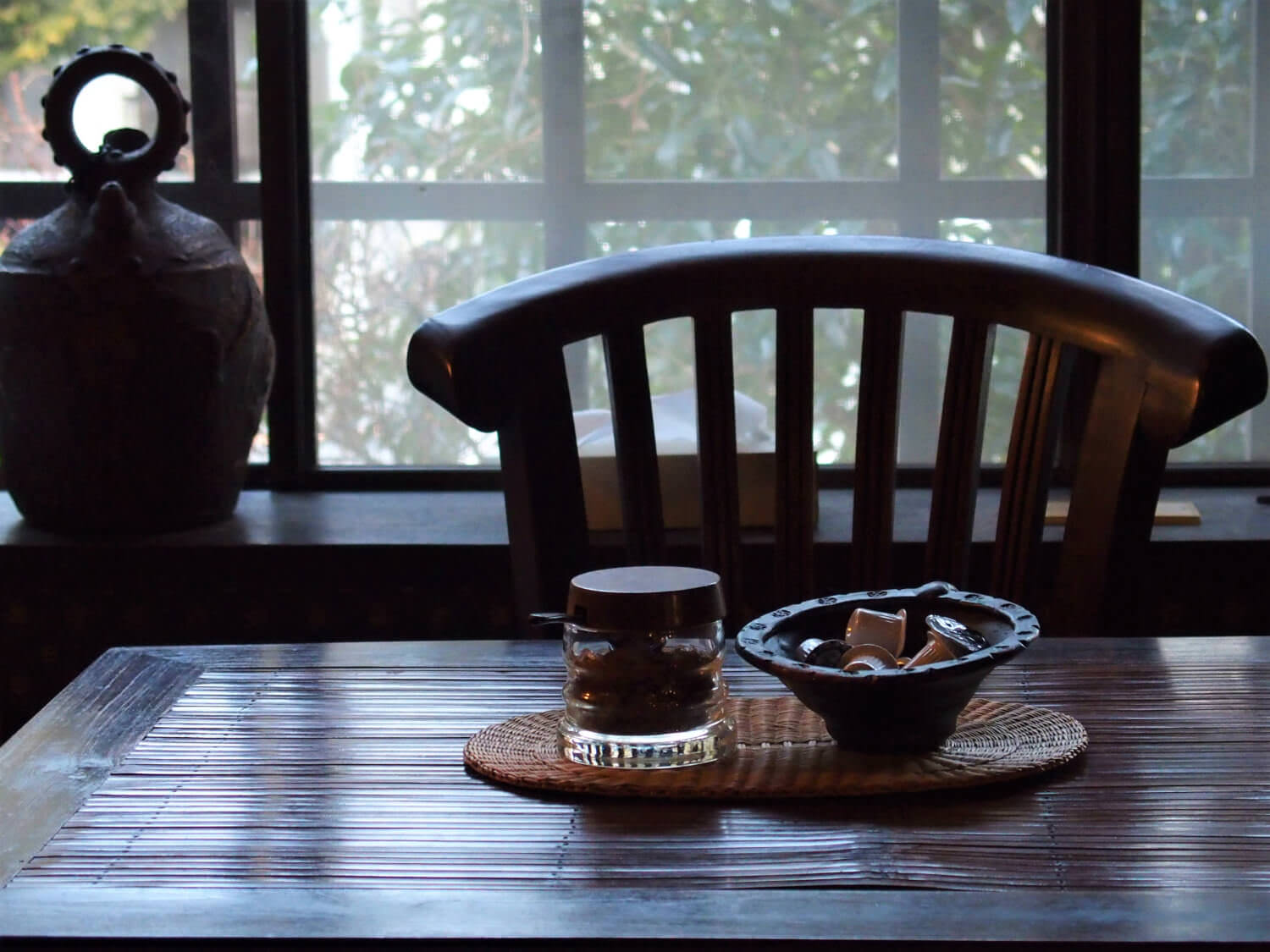 Come in and enjoy a cup of coffee…while listening to music from an old record player sitting in the corner. It's apparently about a hundred years old but still can play music just fine!