Indulge in an onsen that's 100% natural
Another point worth mentioning about Funabarakan is that its onsen, or hot spring, is what's called gensen kakenagashi. This means that the water is carried directly from the source to the bathtub — no water has been added to dilute it or cool it down, and no water goes through a circulation system and is ever reused. As such, you can enjoy 100% pure hot spring water.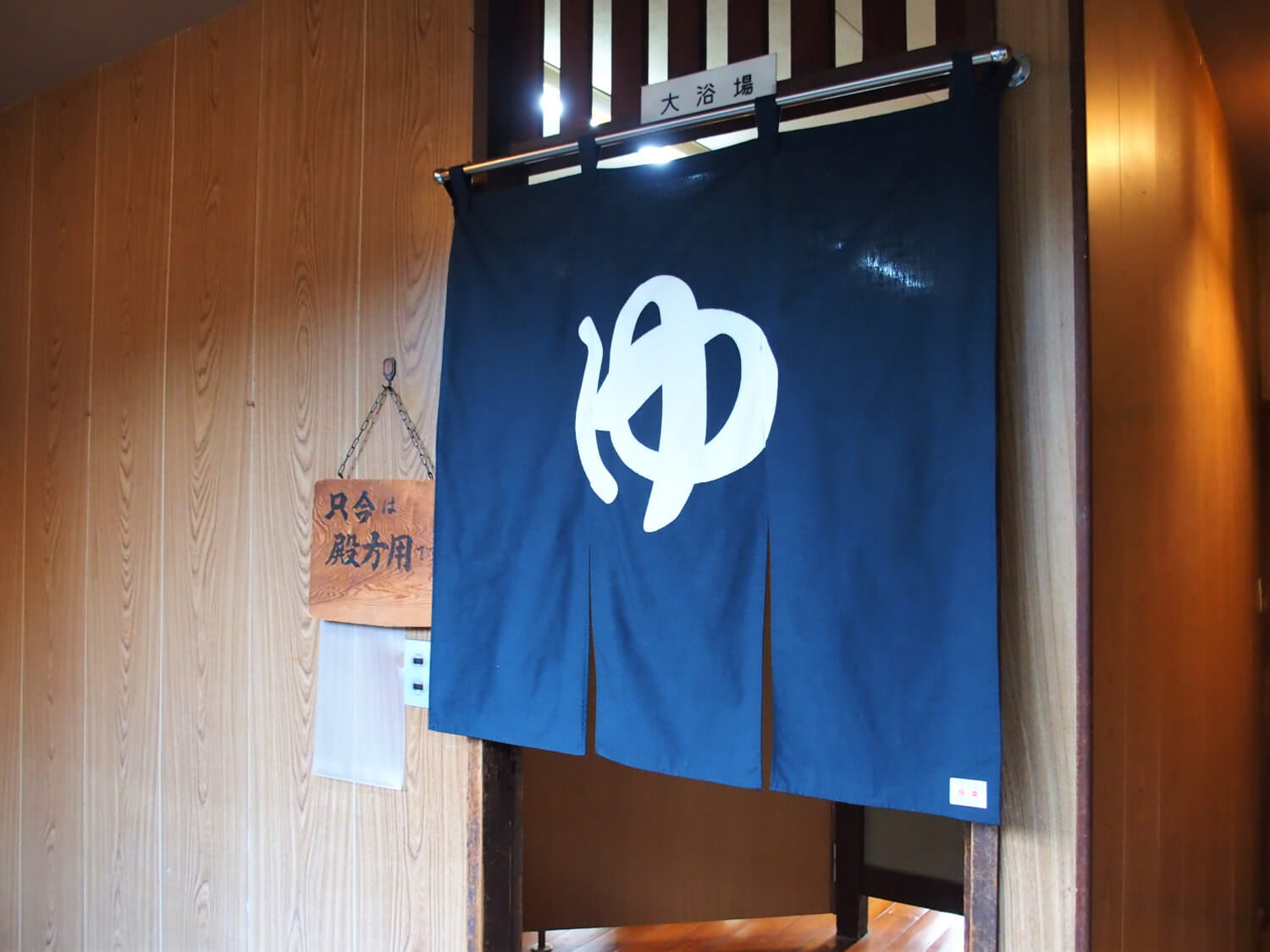 Here at Funabarakan, the water springs up from the ground and enters the bathtub at around 45 degrees Celsius (about 113 degrees Fahrenheit), which may sound/feel a bit too hot for some people. But, considering the fact that it's coming directly from the source, it's almost a miracle that the water temperature is this low… Water that's gensen kakenagashi could be well over 60 degrees Celsius (140 degrees Fahrenheit)!
According to a board that's displayed in the changing area, the water temperature varies throughout the bathtub. Looking from the entrance, it tends to be hotter toward the left (closer to the entrance) and cooler toward the right (further from the entrance). There's also a rotenburo, or outdoor onsen, which tends to be lower in temperature.
This board also gives suggestions as to how to bathe in the onsen. For example, if you'd like to de-stress, it says you should first enter the hotter part of the bathtub (toward the left) but only for a short time. Then, go outside and bathe/relax in the rotenburo for quite some time.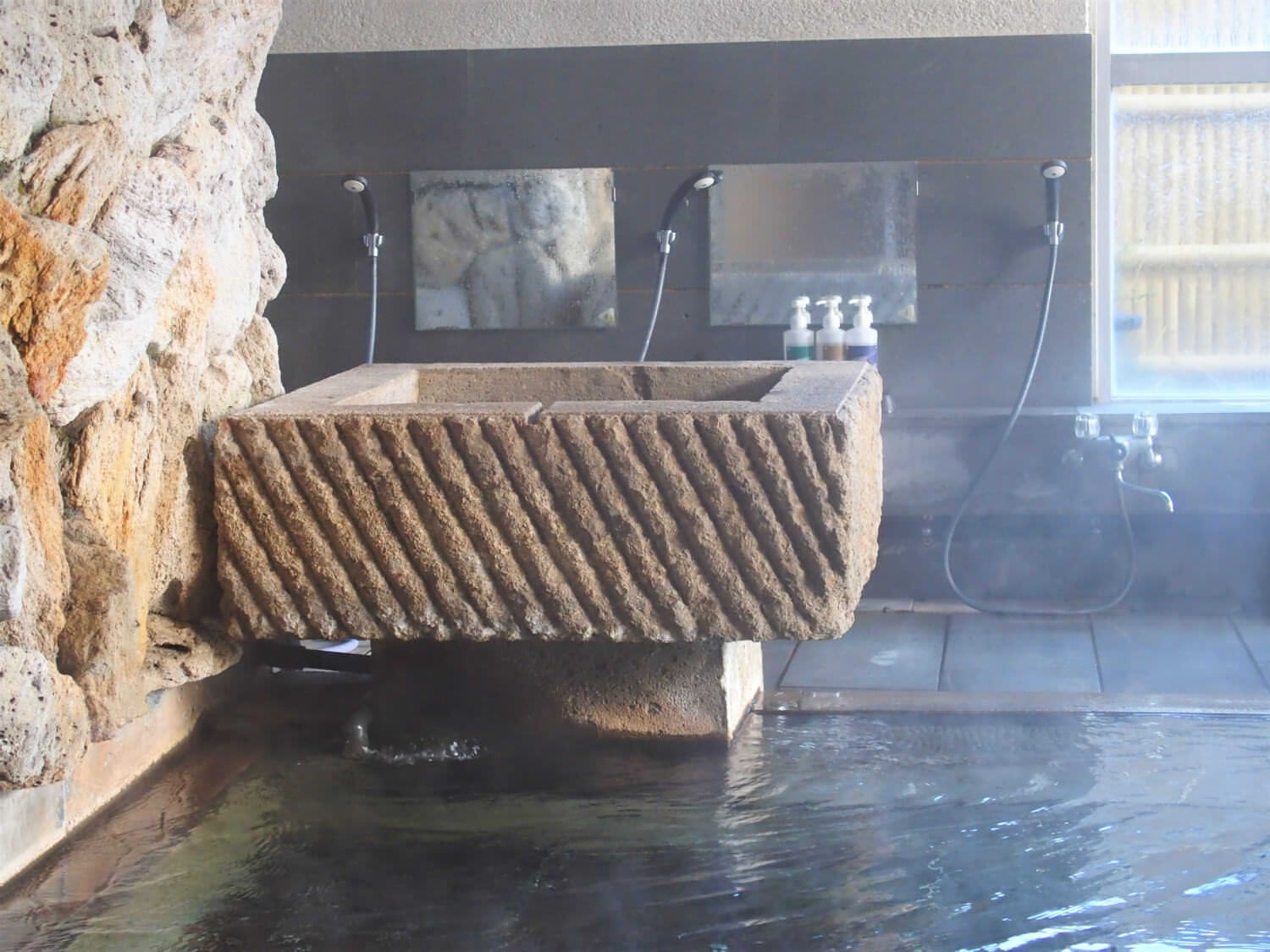 Remember to head to the washing area and wash yourself before entering the onsen!