Experience the special Amagi-style hot spring therapy
Here at Funabarakan, you can do more than just bathe/relax in the onsen. Mr. Suzuki, the owner of the ryokan, also happens to be the yumori, or onsen master, and performs a special type of hot spring therapy. Called "Amagi-ryu toji," or Amagi-style hot spring therapy, it combines the traditional Japanese toji (literally, "hot spring cure") with WATSU® — a term that's derived from "Water Shiatsu" and is a type of an aquatic bodywork inspired by Zen Shiatsu. Developed by Harold Dull in 1980, it's a relaxation method that's now practiced in more than 40 countries around the world.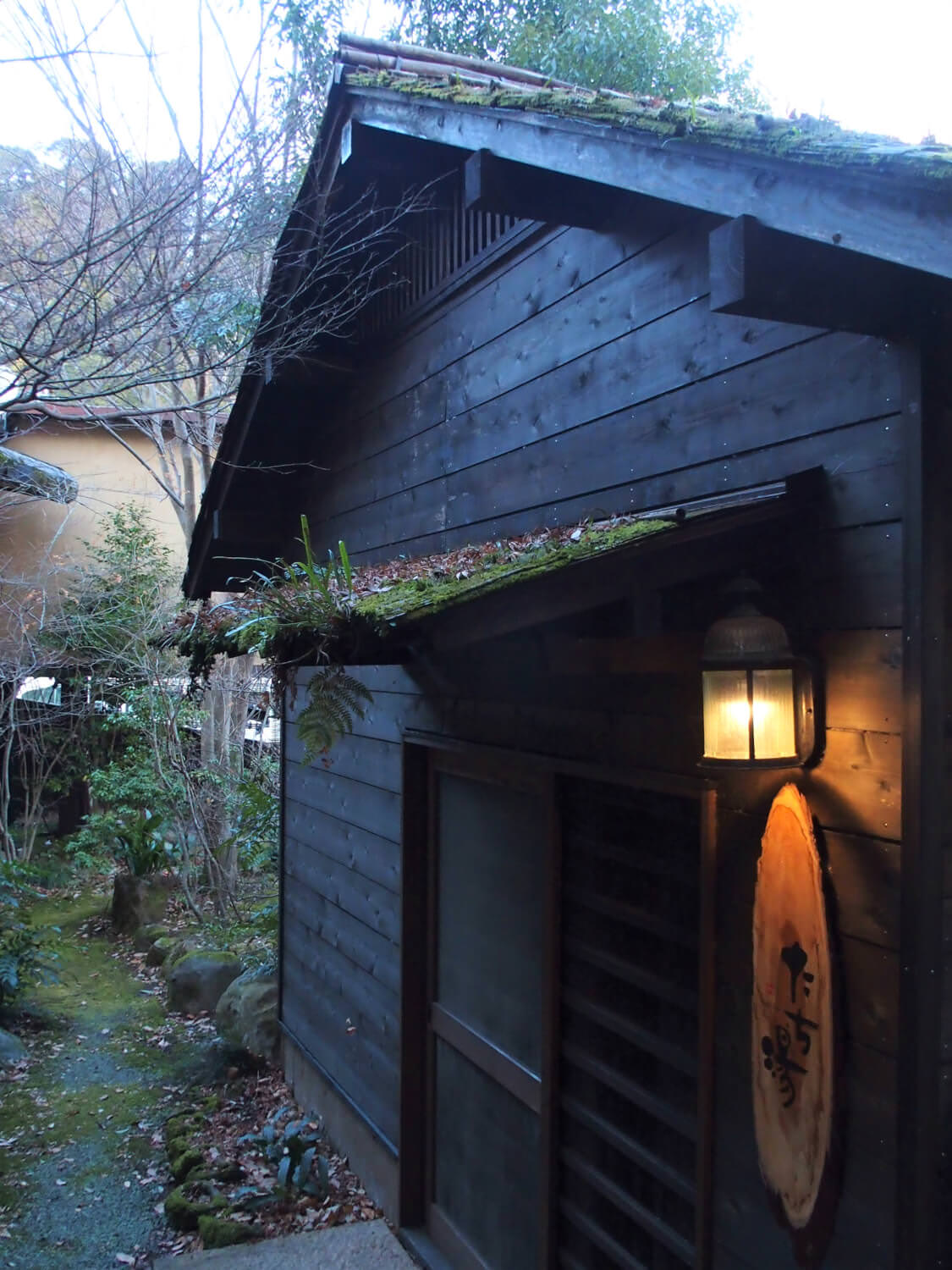 WATSU is performed in this special room called Tachiyu (literally translated as "standing hot water"). The water here is rather deep, at 1.2 meters (about 3.9 feet), and is lukewarm — around 30 to 32 degrees Celsius (around 86 to 90 degrees Fahrenheit).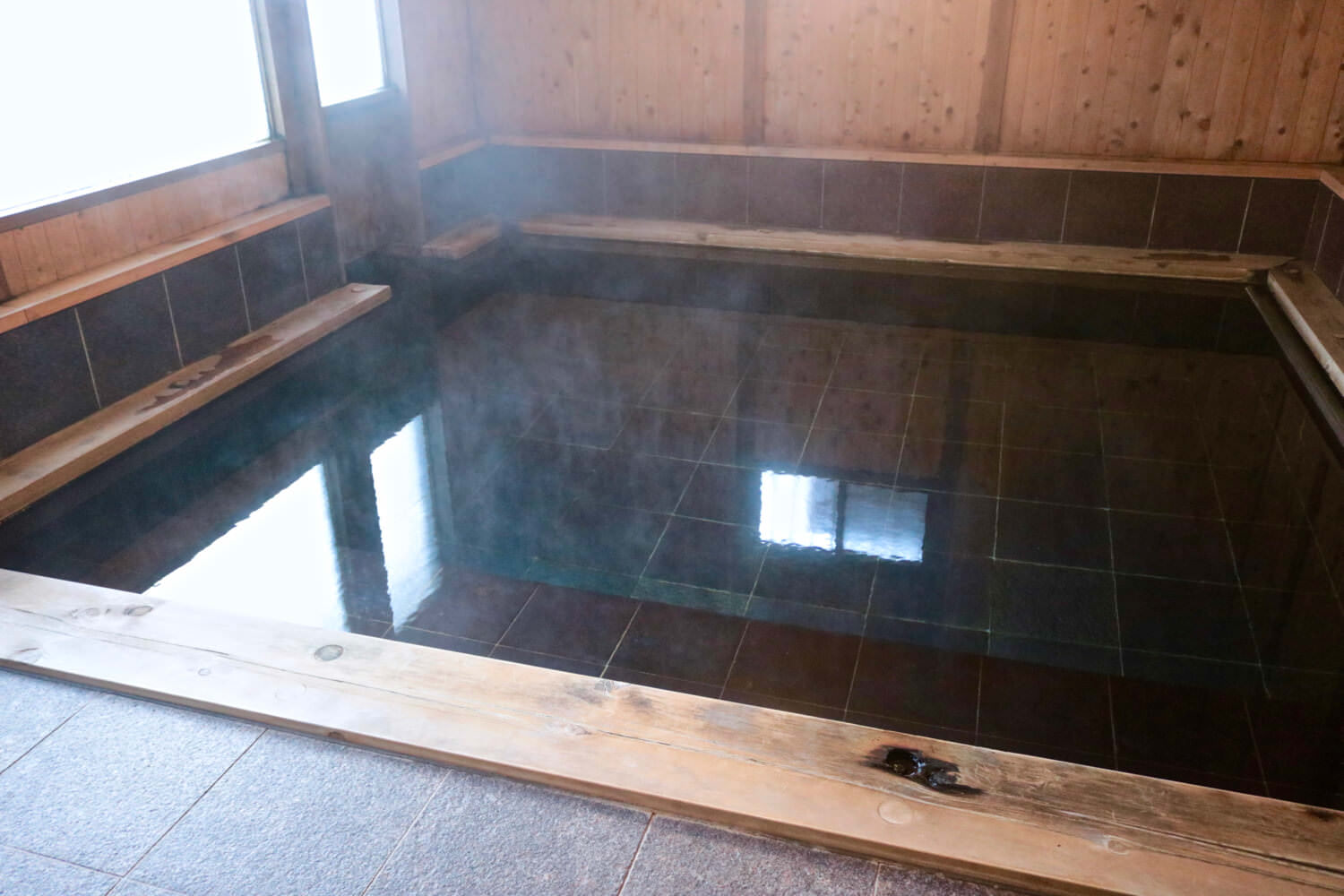 One of the press tour participants got to try WATSU. She was told to release all tension from the body and relax. From the outside, it seemed like Mr. Suzuki was just holding her, supporting her back so that she won't sink. But, apparently, he was giving her a shiatsu massage, though she said she didn't feel any pressure applied to her body.
I later talked to the tour participant who tried WATSU. She said she couldn't hear anything other than the sound of water, because her ears were underwater for most of the time. No sound + no sight (most people will naturally close their eyes when floating in the water) = more or less a total relaxation. You could try WATSU for 4,000 yen (30 minutes) if you stay overnight.
Spend a relaxing night
There are three types of rooms here at Funabarakan. The room we got to see had a water mill motif decorating the wall.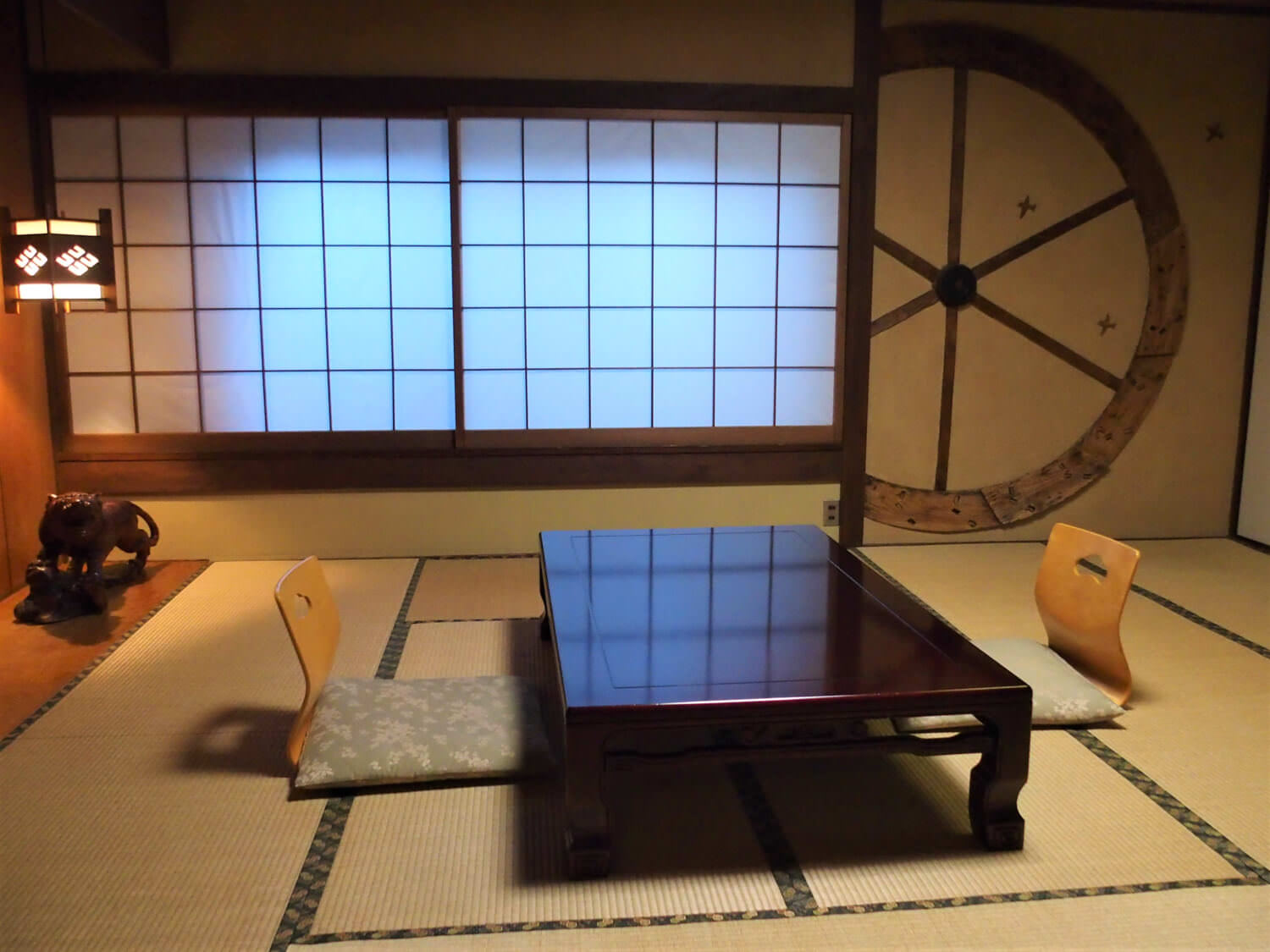 Very traditional, very cozy. You'd feel at home here.
Oh, and the wind mill motif reminded me of the light I saw hanging down from the ceiling in the lobby. It was a perfect match to this ryokan, with its warm, classic feel.
Funabarakan

| | |
| --- | --- |
| Address | 518-1 Kamifunabara, Izu, Shizuoka Prefecture |
| TEL | 0558-87-0711 |
To get here…
Take bus that goes to "Amagi Yugashima" from Shuzenji Station, and get off at "Funabara Onsen" (about 30 minutes ride). Funabarakan is a couple minutes' walk from the bus stop.
[blogcard link="https://www.funabarakan.jp/"]