Relax in a spacious and cozy room
Ochiairo Murakami is made up of two buildings — the main building called "En" and the mountain lodge type building called "Rin." We stayed at the latter building this time.
Upon entering our room, we found a spacious Japanese-style living room with tatami mats.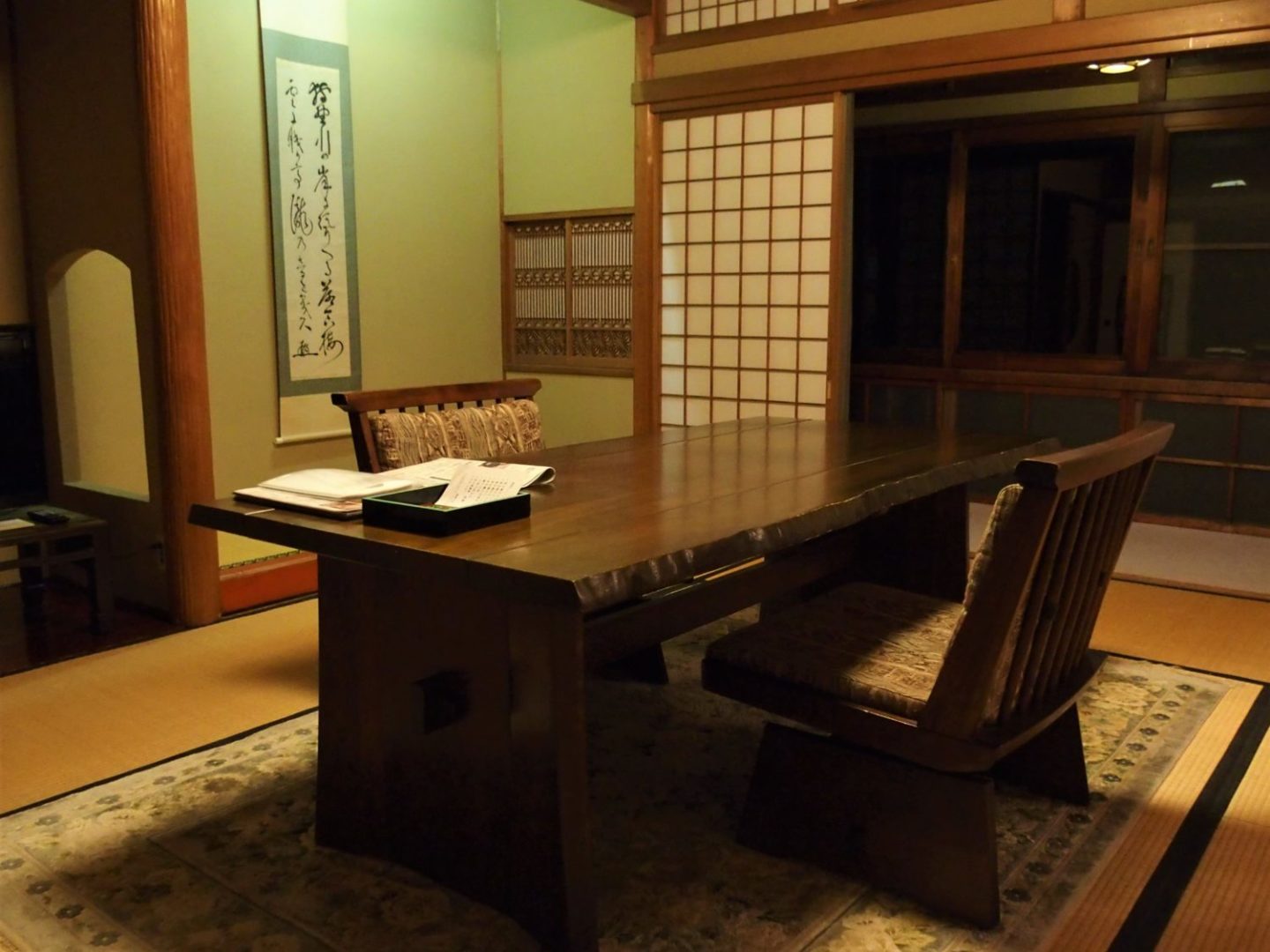 Connected to this room was a bedroom with twin beds. This room had its own heater/air conditioner, and turning it on made the entire room warm and cozy, inducing deep sleep even on a chilly winter night. There might also have been an underfloor heating, as the carpet felt really warm — should have checked and confirmed with the front desk.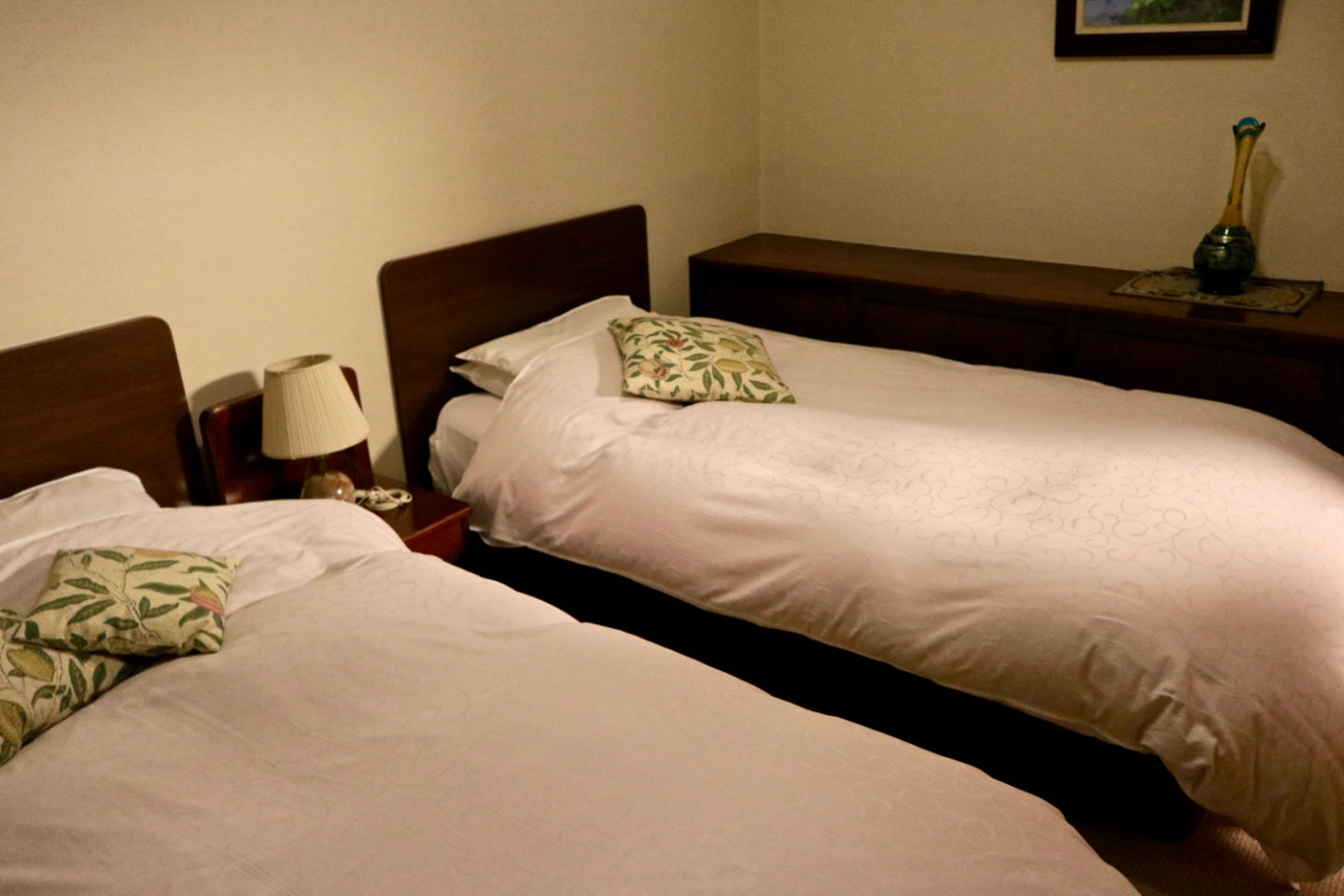 One thing to note, though, is that there was an overall lack of power outlets in the room. Luckily, I brought along an extension cord, so my roommate Ai-san, an experienced Japanese travel writer and blogger, and I got to charge our cameras and iPhones just fine.
(Ai-san's blog about Ochiairo Murakami can be accessed from below, though it's only in Japanese. But, just looking at her beautiful pictures will  make you want to go!)
[blogcard link="https://love.exblog.jp/238235140/"]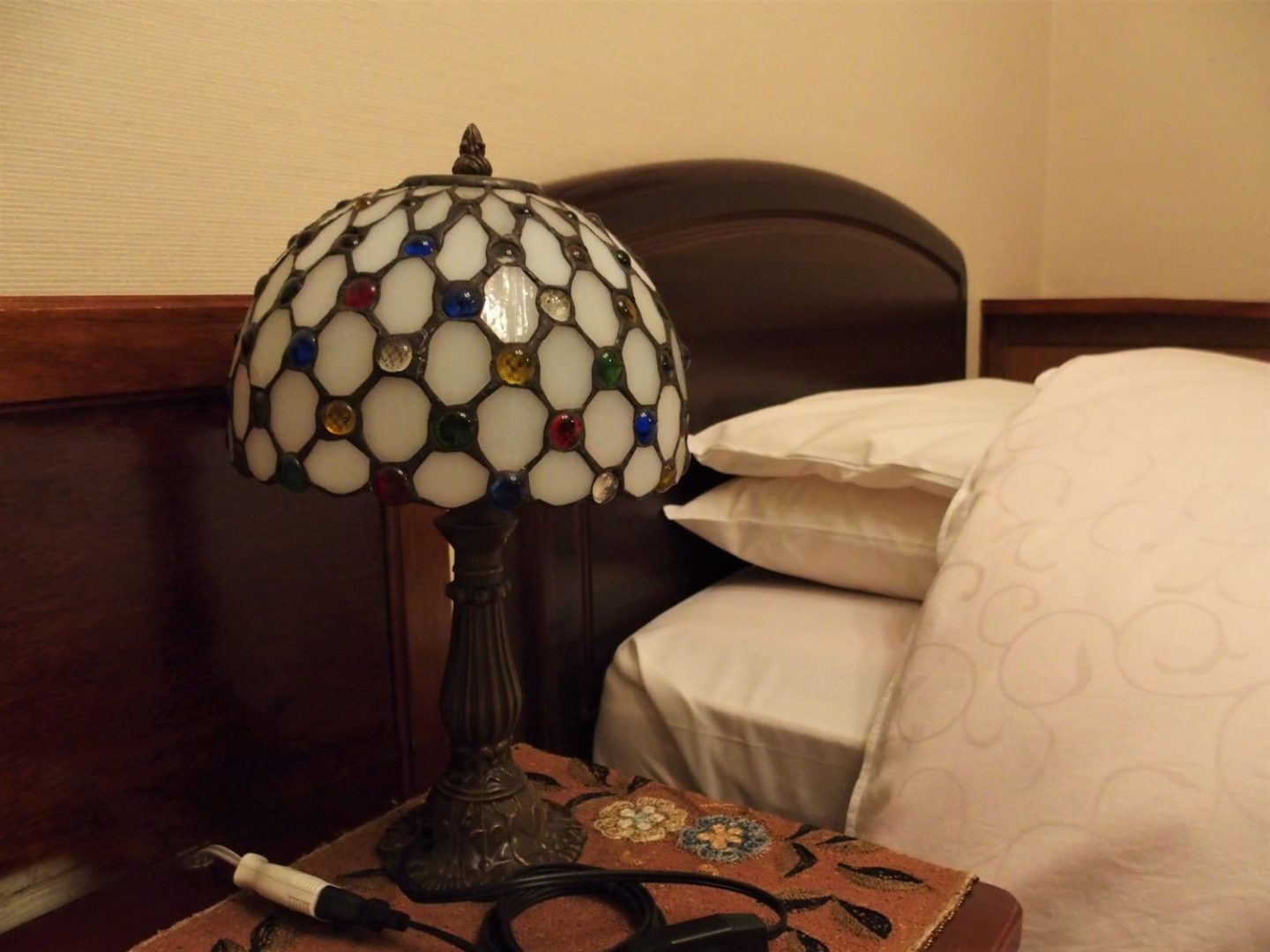 There's no toilet, bath, or bathroom sink inside the room; they can be found in a small room across the hallway.
There are two types of yukata (casual kimono) placed inside a closet. The top one is to be worn when walking around the ryokan; there's also a short coat-type jacket (the striped garment you see underneath all the yukata in the picture below) that you can wear over your yukata so that you won't feel cold. The other yukata (sorry, not really visible in the picture…) is to be put on when going to bed.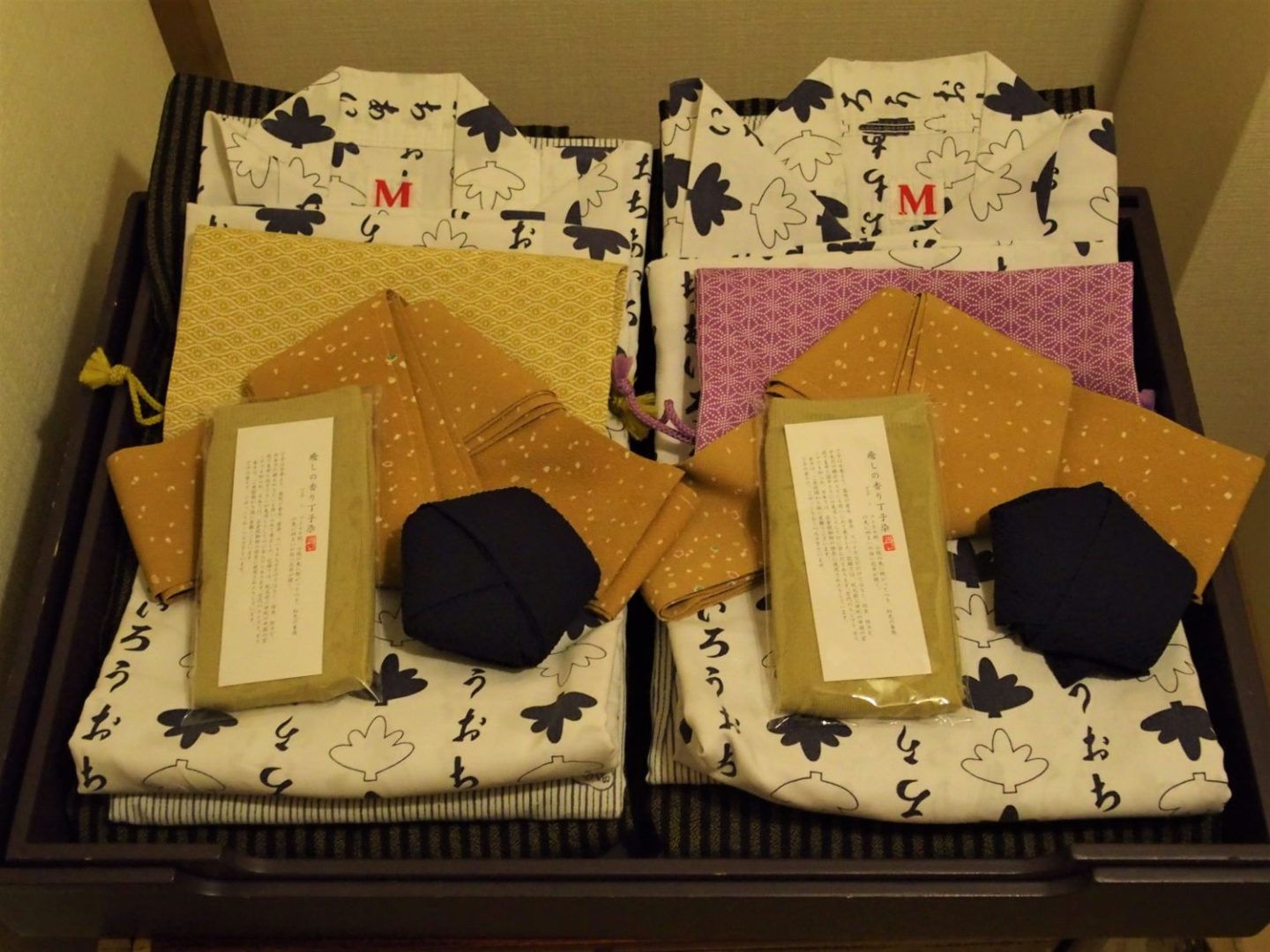 Oh, and don't forget to try the yummy welcome sweets! It's a mini-sized "dorayaki," or Japanese pancakes sandwiched with sweet azuki red bean paste ("anko").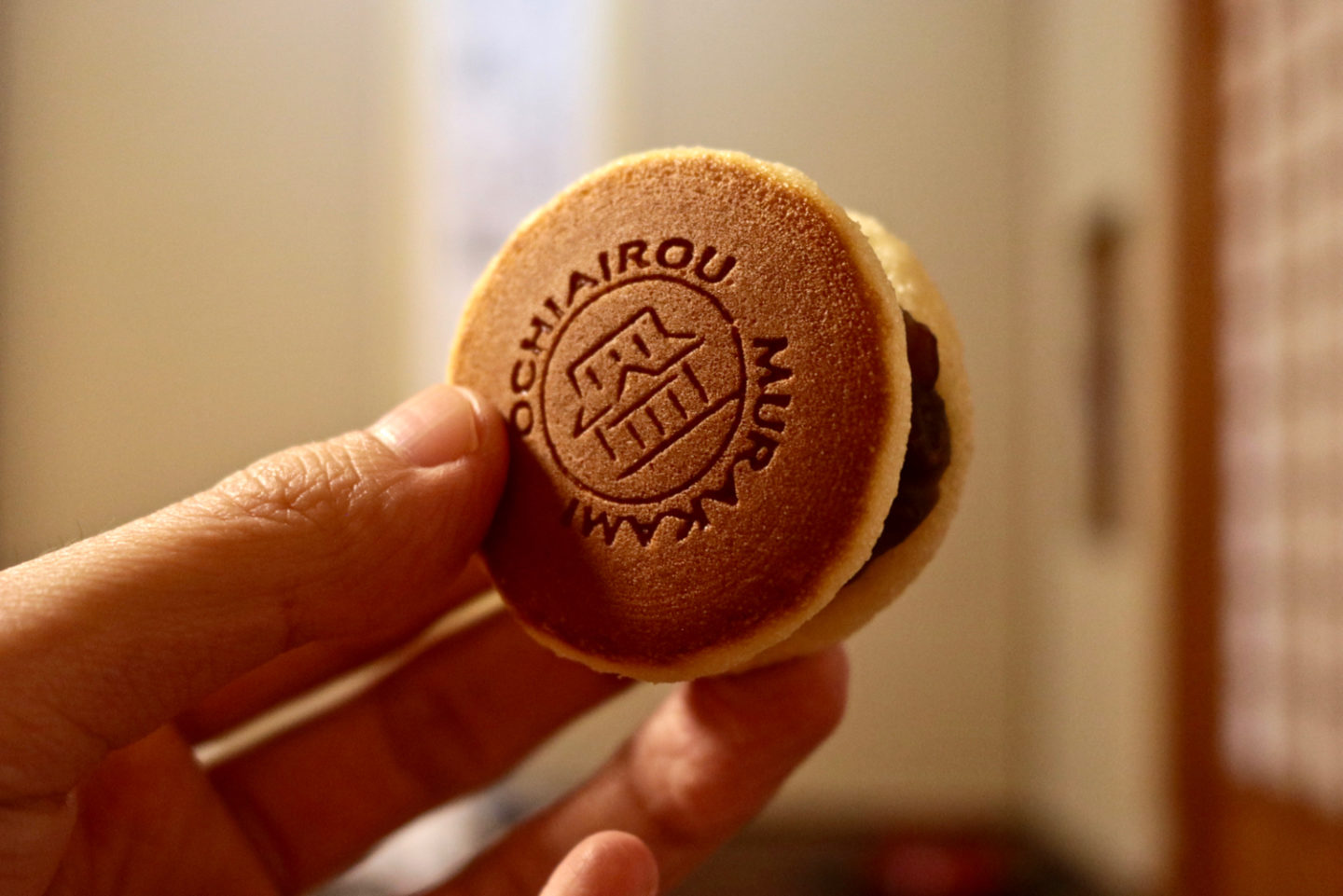 Ochiairo Murakami

| | |
| --- | --- |
| Address | 1887-1 Yugashima, Izu, Shizuoka Prefecture |
| TEL | 0558-85-0014 |
To get here…
Take Route 5 bus from Shuzenji Station, and get off at "Arajyuku" (about 30 minutes ride). Ochiairo Murakami is located right by this bus stop.
[blogcard link="http://www.ochiairomurakami.com/en-us"]