Start off your stay with a delicious welcome drink
Stepping through the entrance gate, you'd immediately feel like you've been transported to another world.
Walk through a quaint hallway, and arrive at a cafe lounge named "Lounge Swan." Here, we were treated to a welcome drink — a refreshing ume plum juice.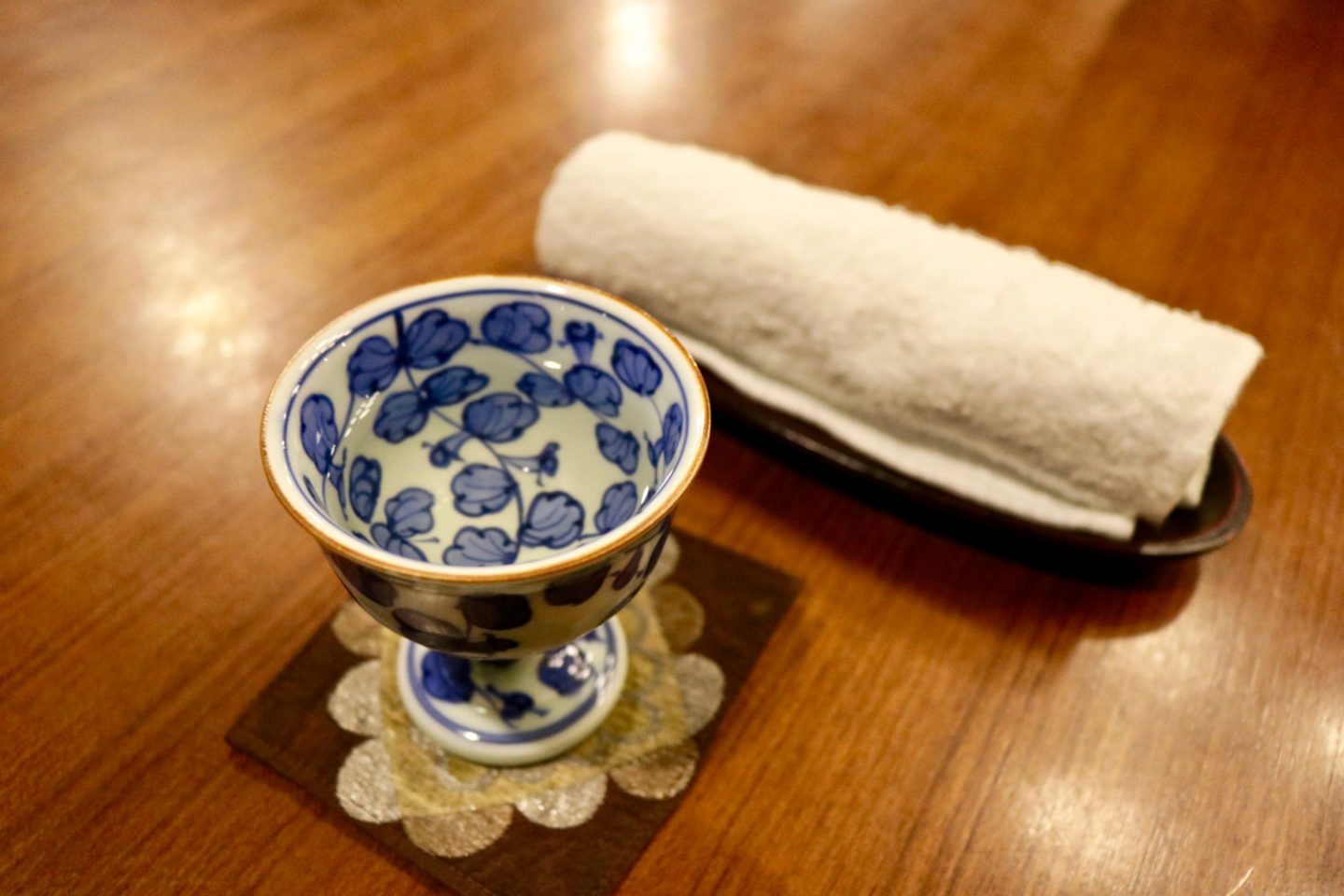 At this retro-chic lounge, you can sit by a fireplace and relax with a cup of freshly ground coffee.
The lounge also boasts a great view of a clear river flowing below as well as a charming, peaceful garden.
Take note of all the lamps and interior decorations
What I also noticed were all the different designs of lamps hanging from the ceiling.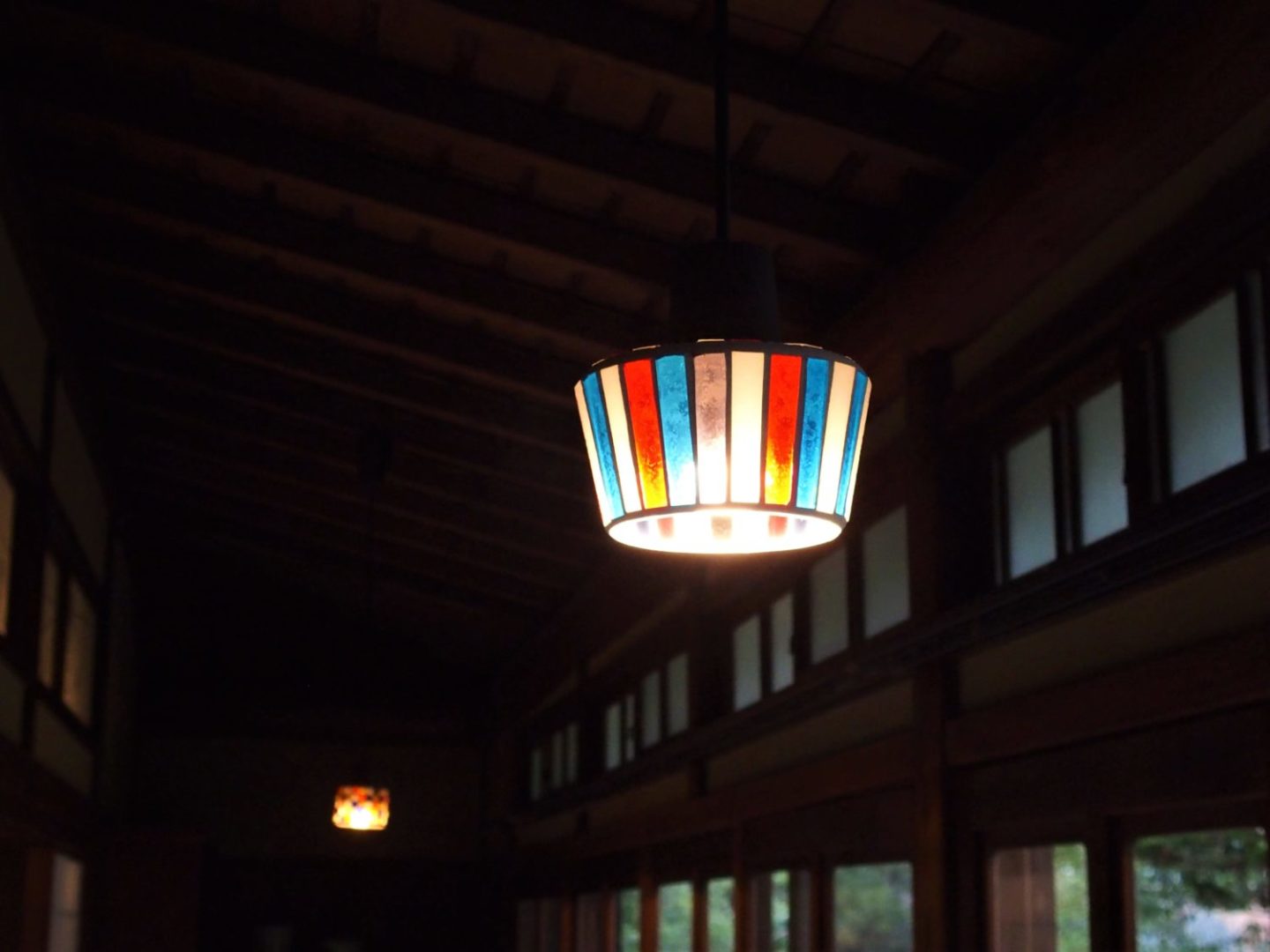 They seemed to have been chosen and placed where they're most appropriate — in other words, these lamps blended in perfectly with the surrounding interior materials.
If you're a lover of Japanese-style interior decorations, look around; you'll find cute little ornaments here and there!