Hop on a mini locomotive for added fun
In addition to canola flowers, there's another exciting feature you shouldn't miss at Nanabatake Road — mini locomotive! If you have kids who are in love with trains, then by all means make them check this little train out! What's fun is, it's quite realistic, using coal as fuel. It costs 200 yen per ride.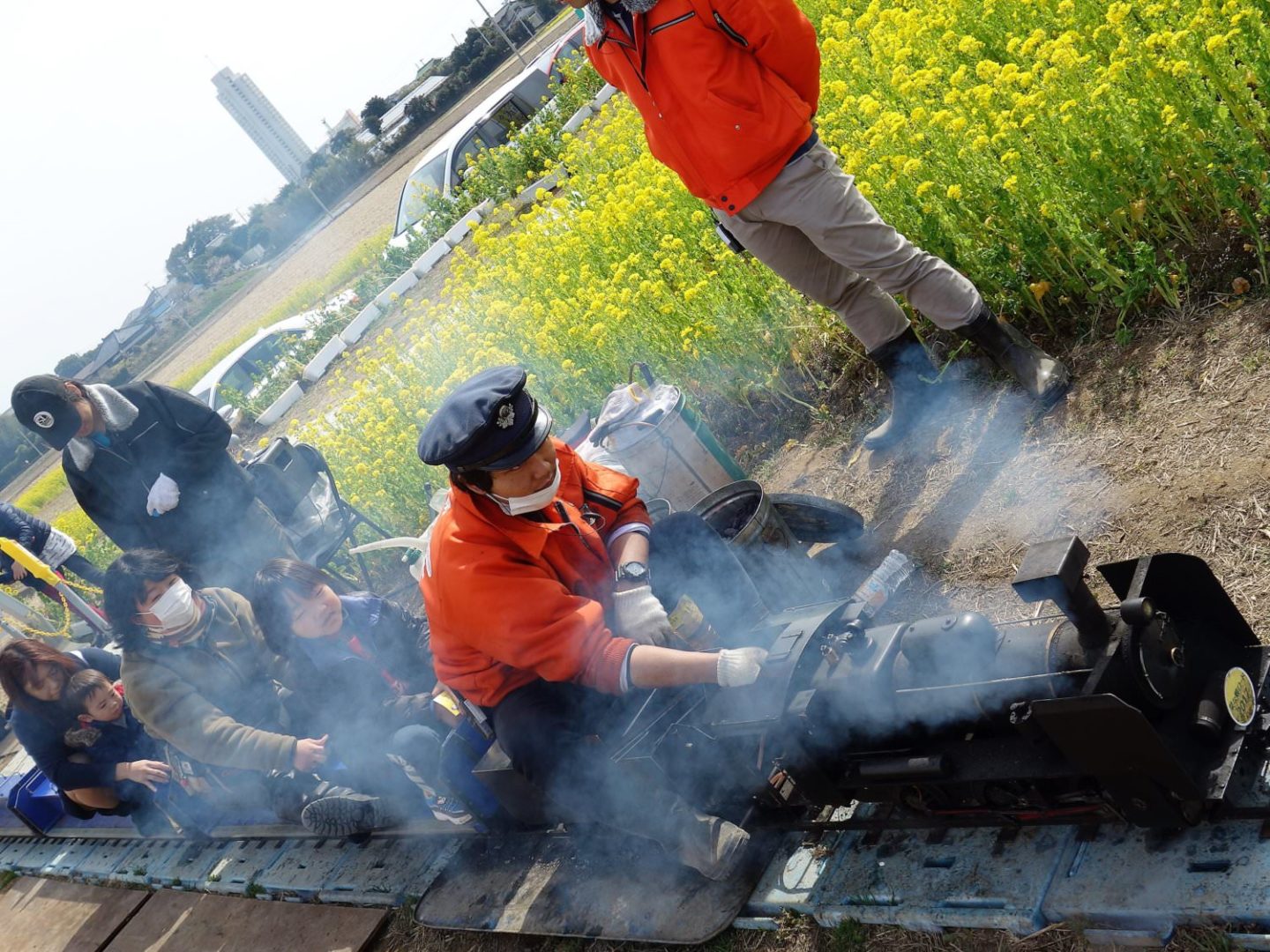 I actually hopped on one, and the wind blowing in my face felt soothing! To be honest though, it was quite thrilling — because the tracks were pretty narrow. But, if you hold onto the bar in front of you with both hands, everything will be fine (I wouldn't recommend copying what I'm doing in the picture below — grasping the bar with one hand, taking pictures with another).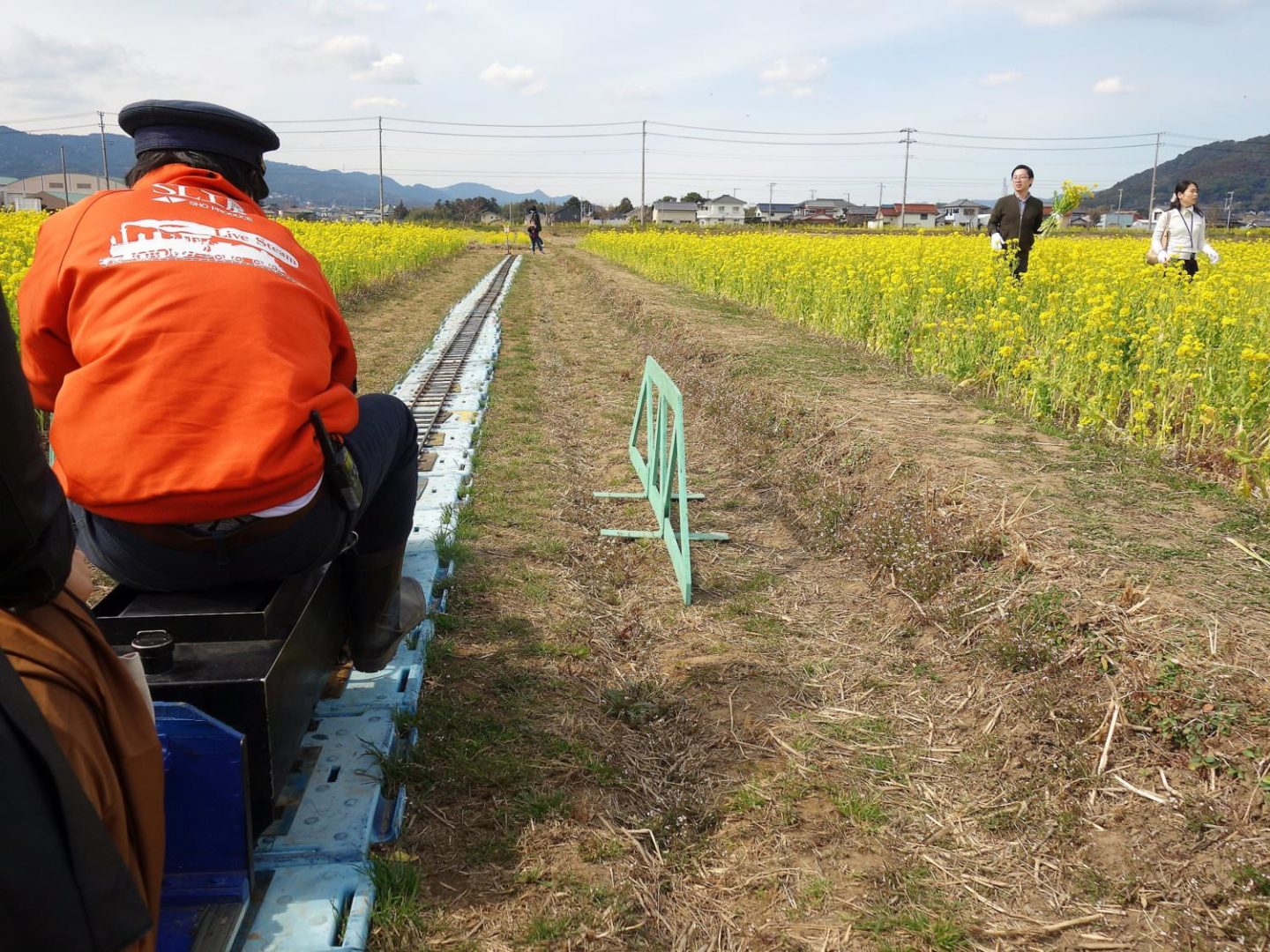 Even the sound of the crossing gate was real. Of course, no other train came!
This year, mini locomotive will run on following dates, between 10 a.m. and 3 p.m.
Saturday: January 27, February 17, March 3
Sunday: January 28, February 18, March 4