It's Saturday afternoon in Tokyo, and my friend and I want to have lunch at a place that satisfies the following conditions: 1) it must accept reservations for lunch, and 2) it must be quiet and cozy enough to let us talk for a couple of hours. After considering several options, we found ourselves at "coci," a restaurant in Ebisu, a trendy neighborhood close to bustling Shibuya.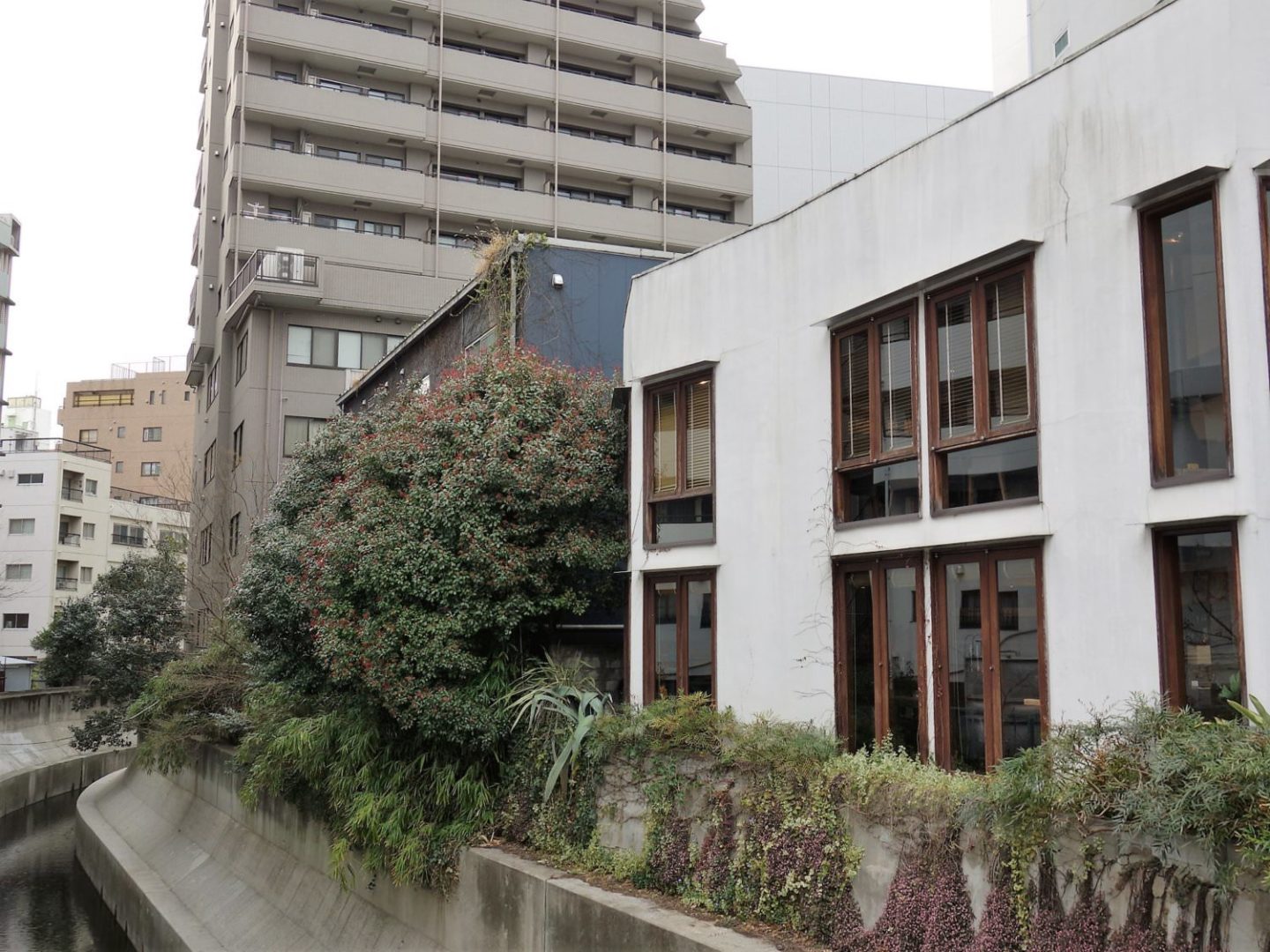 We met up at the West exit of JR Ebisu Station and walked for about five minutes when a river appeared. The restaurant coci is located along this river, and resembles a two-story house, with its white wall and wooden window frames. I remember walking past this building before, wondering what type of shop it is — now I know the answer.
Cozy, chilled out place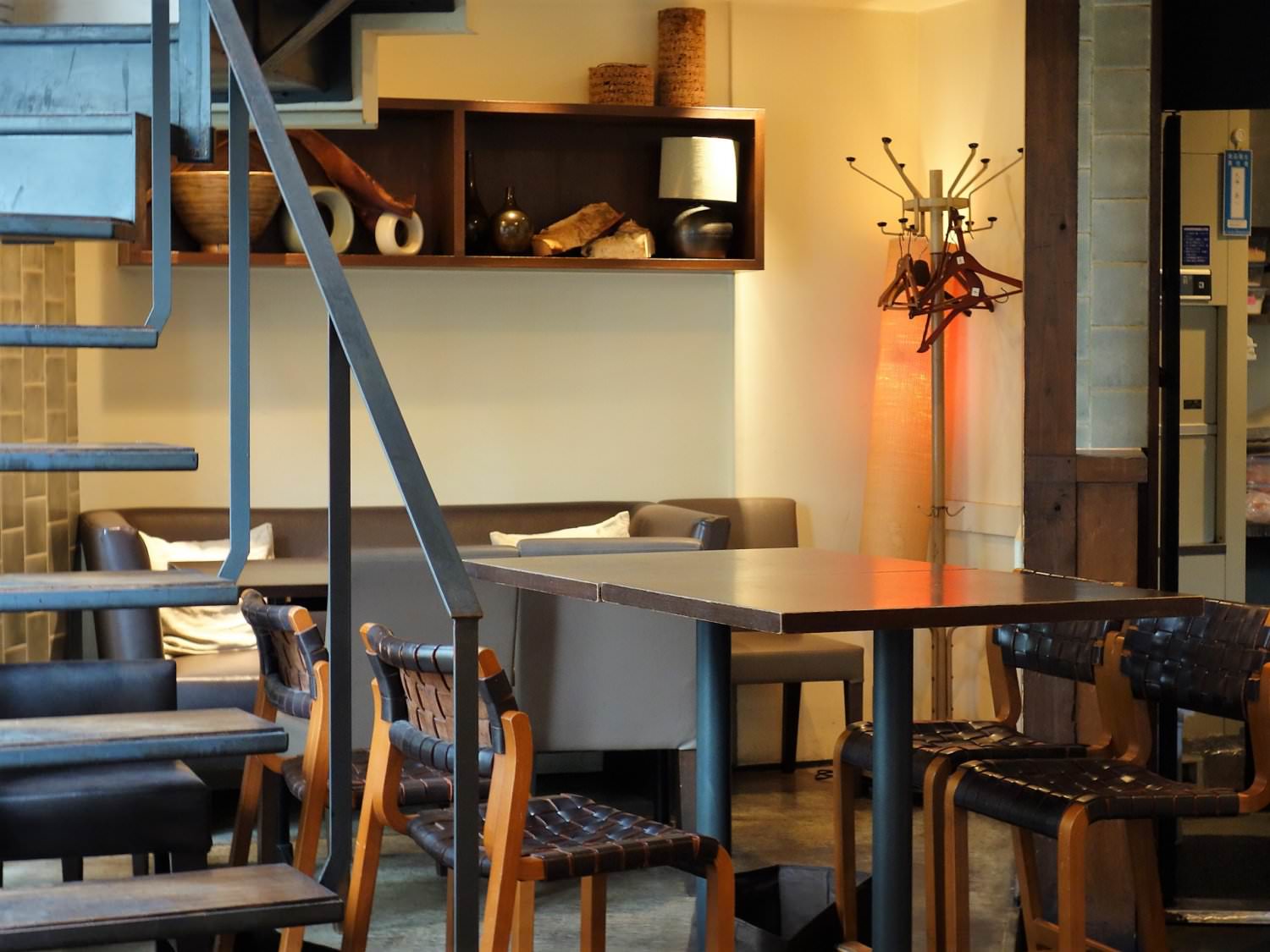 Inside lies a cozy atmosphere. There are coat hangers here and there — it's nice that you don't have to carry your heavy winter coat to your seat. I also loved the furniture, which I felt suit the place well.
We sat in what the restaurant referred to as bar seating. Chairs were quite high, like counter height stools, but they were quite comfortable with lower back support. Yep, good comfy chairs are a necessity when you plan to talk for at least a couple of hours.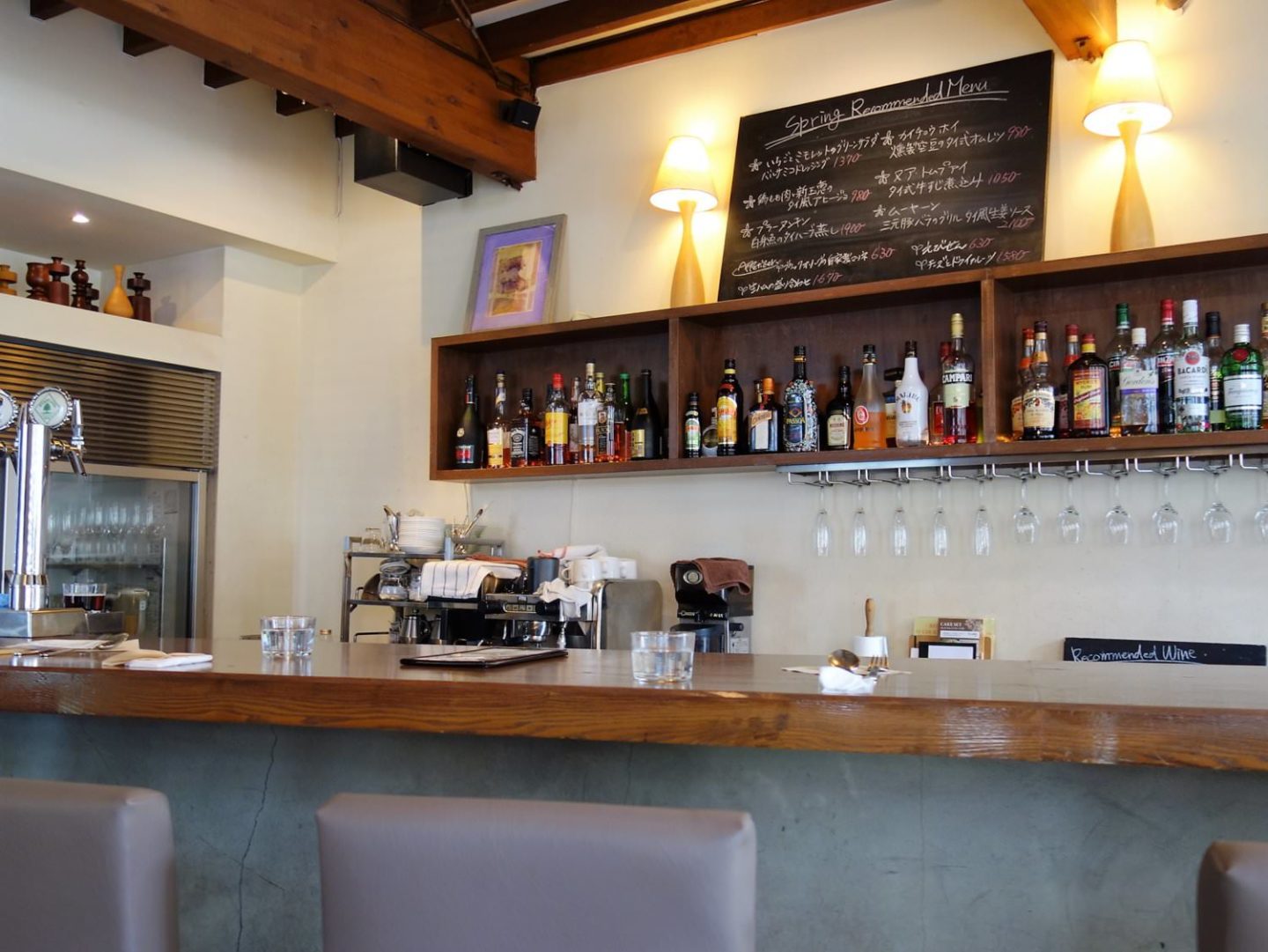 Counter seats were also nice — it might be a good idea to come at night with your significant other and chill there for an hour or so. A wide selection of drinks seemed to be available too.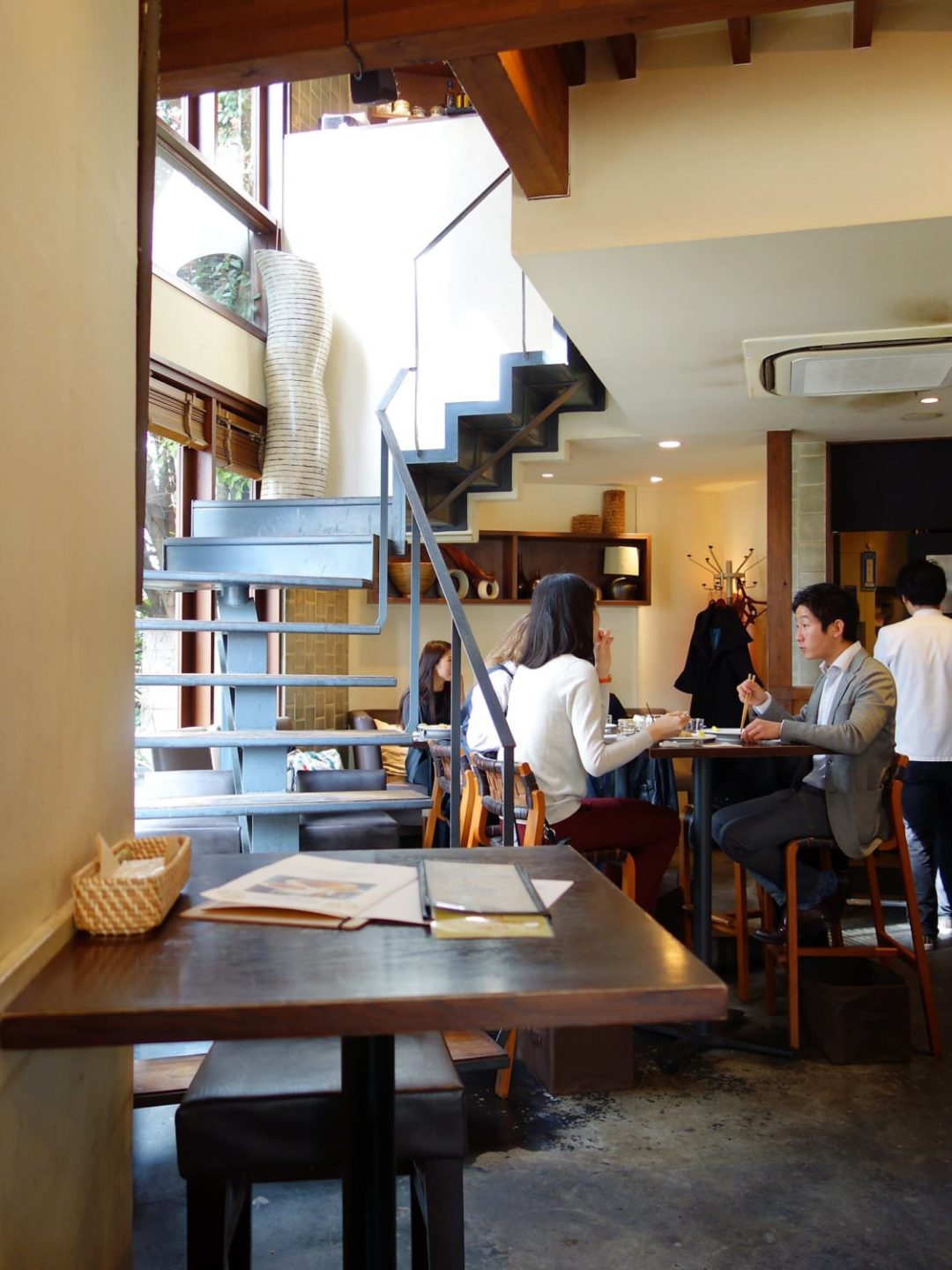 Upstairs had table seats, and these looked pretty chill as well.