In my previous article, I wrote about the Yumichi, a stroll path in the region called Amagi Yugashima in Izu, Shizuoka Prefecture, that has been used by the locals for centuries.
[inarticle link="https://stroll.work/en/yumichi-izu-shizuoka/"]
The path itself is very scenic and gives you a chance to indulge in some amazing public baths, but there's one more spot I'd like you to stop by. That's "MadoroMi," an outdoor cafe where you can savor some great coffee while lounging on hammocks. The word "madoromi" means "a doze" or "a nap" in Japanese — well, that's exactly what you'd want to do at this very chill spot.
The cafe is located right where the two rivers — the Hontani-gawa River and the Nekko-gawa River — meet. Each river has a bridge passing over it: the Otokobashi Bridge (which literally means "men's bridge") over the Hontani-gawa River, and the Onnabashi Bridge ("women's bridge") over the Nekko-gawa River.
These bridges look very much alike, and there's a reason for it. It is said that if a man walks on the Otokobashi Bridge while a woman crosses the Onnabashi Bridge, and they happen to meet right at the center, these two are meant to be together. That's why there's a heart-shaped monument here — and the cafe MadoroMi stands right across from it.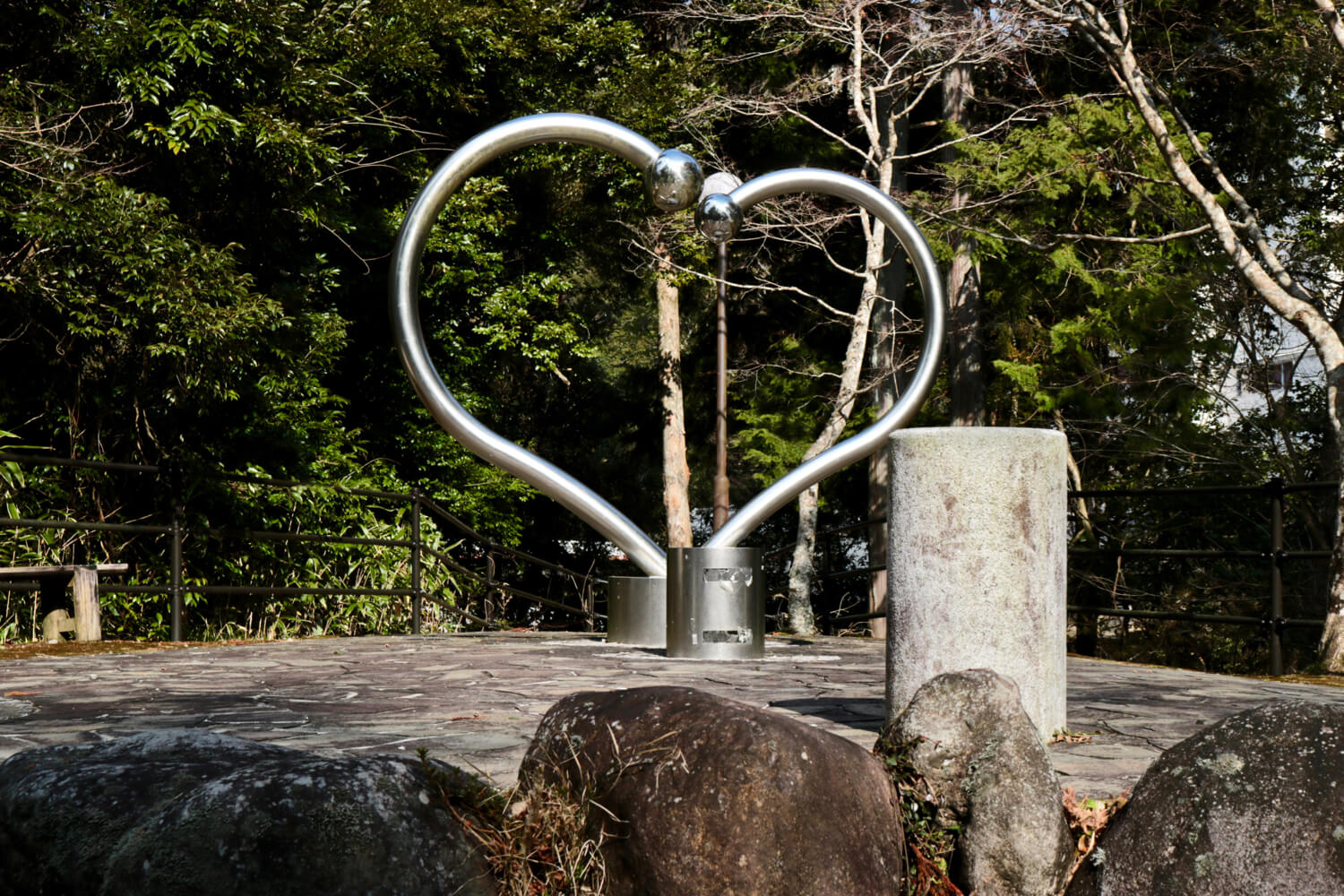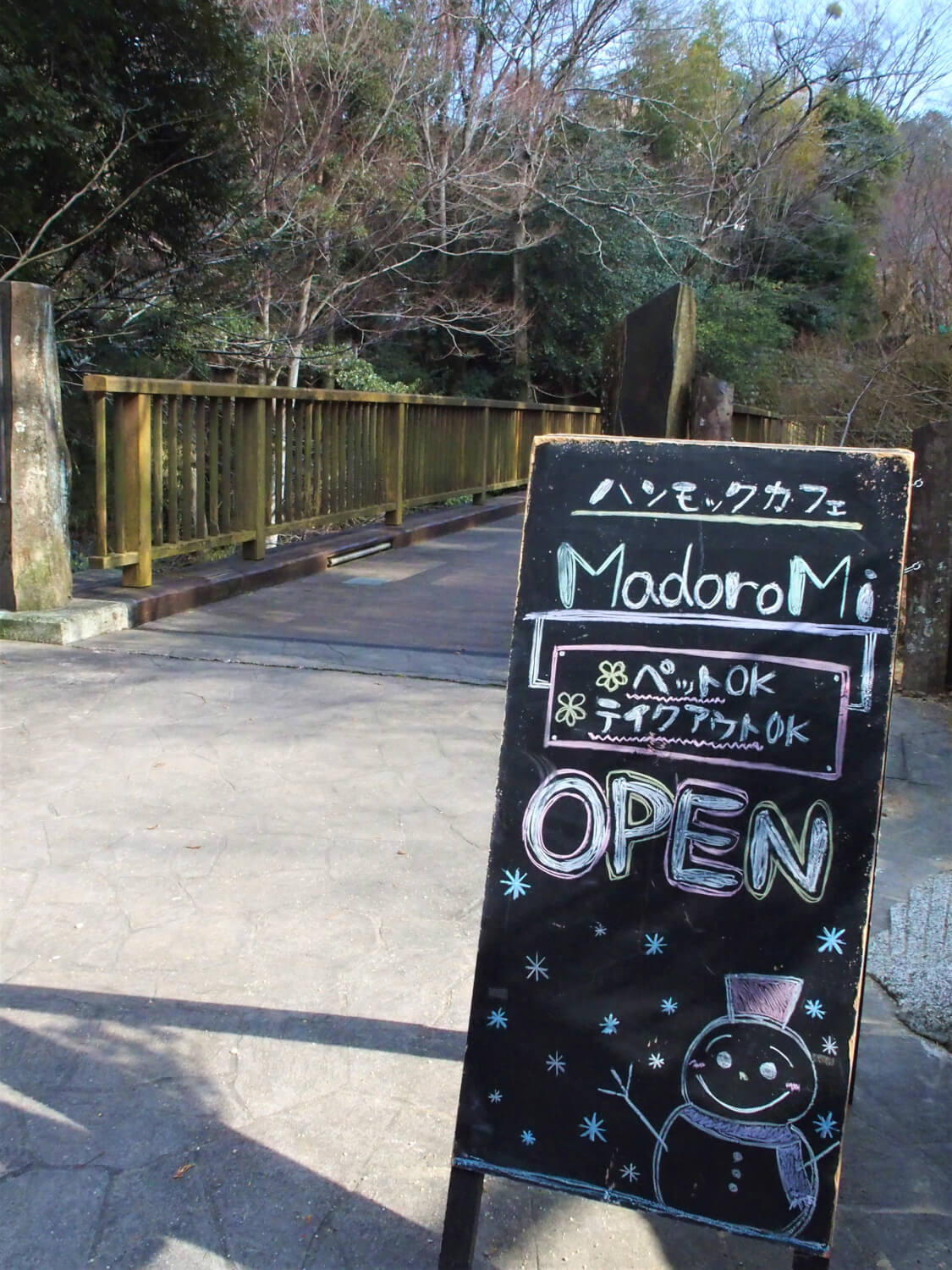 A cafe where you can enjoy the beauty of each season
The Outdoor Cafe MadoroMi is run by a local ryokan (Japanese-style inn) called Yugashima Tatsuta, and just opened a couple of months ago, on December 22, 2017.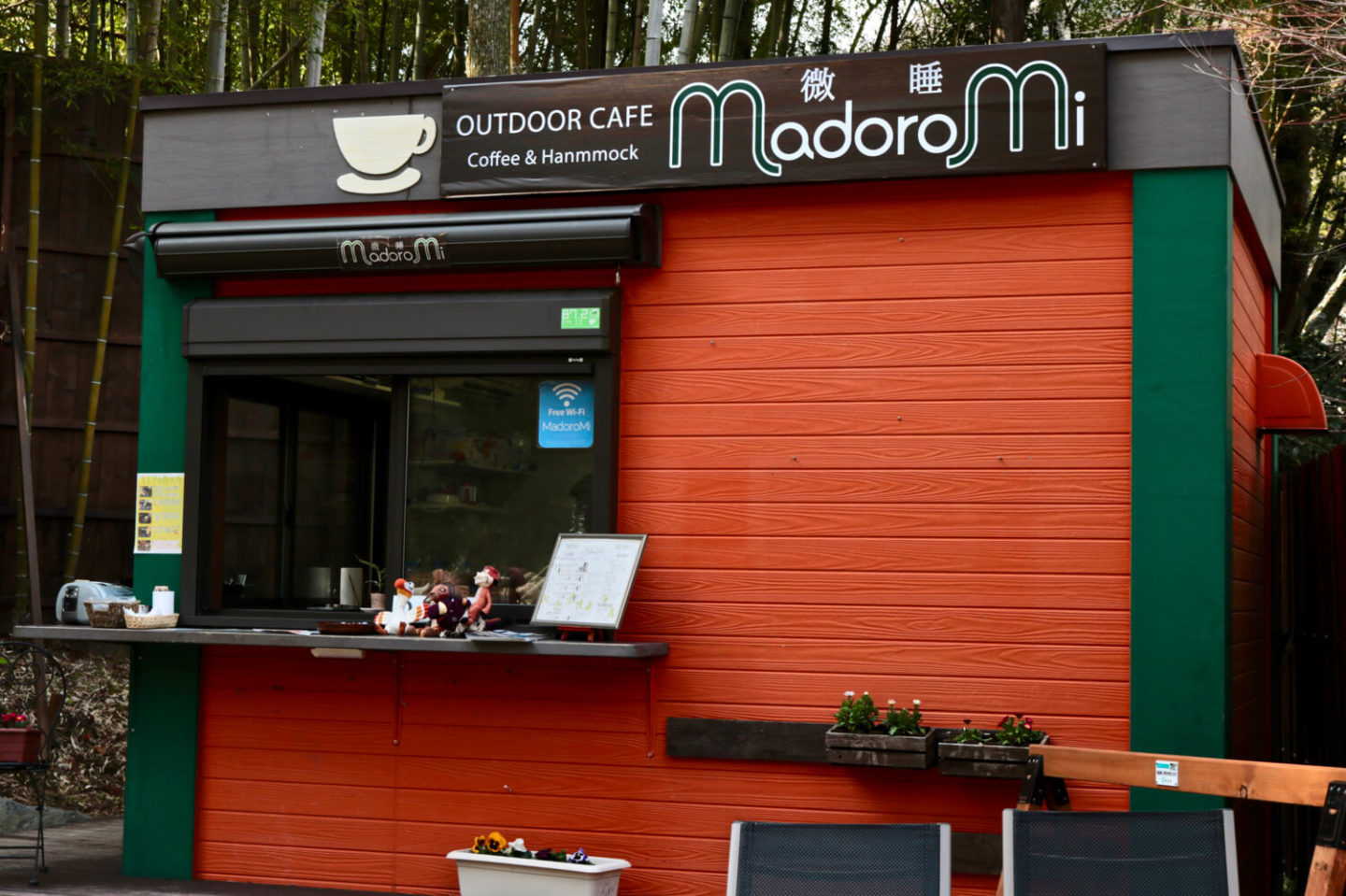 It's a laid-back cafe where you can take in the beauty of nature — you can lie on hammocks, feel the fresh breeze and look up at the sky. You'll also get to enjoy the sight of fresh green leaves in early summer, while yellow and orange leaves decorate the area during autumn.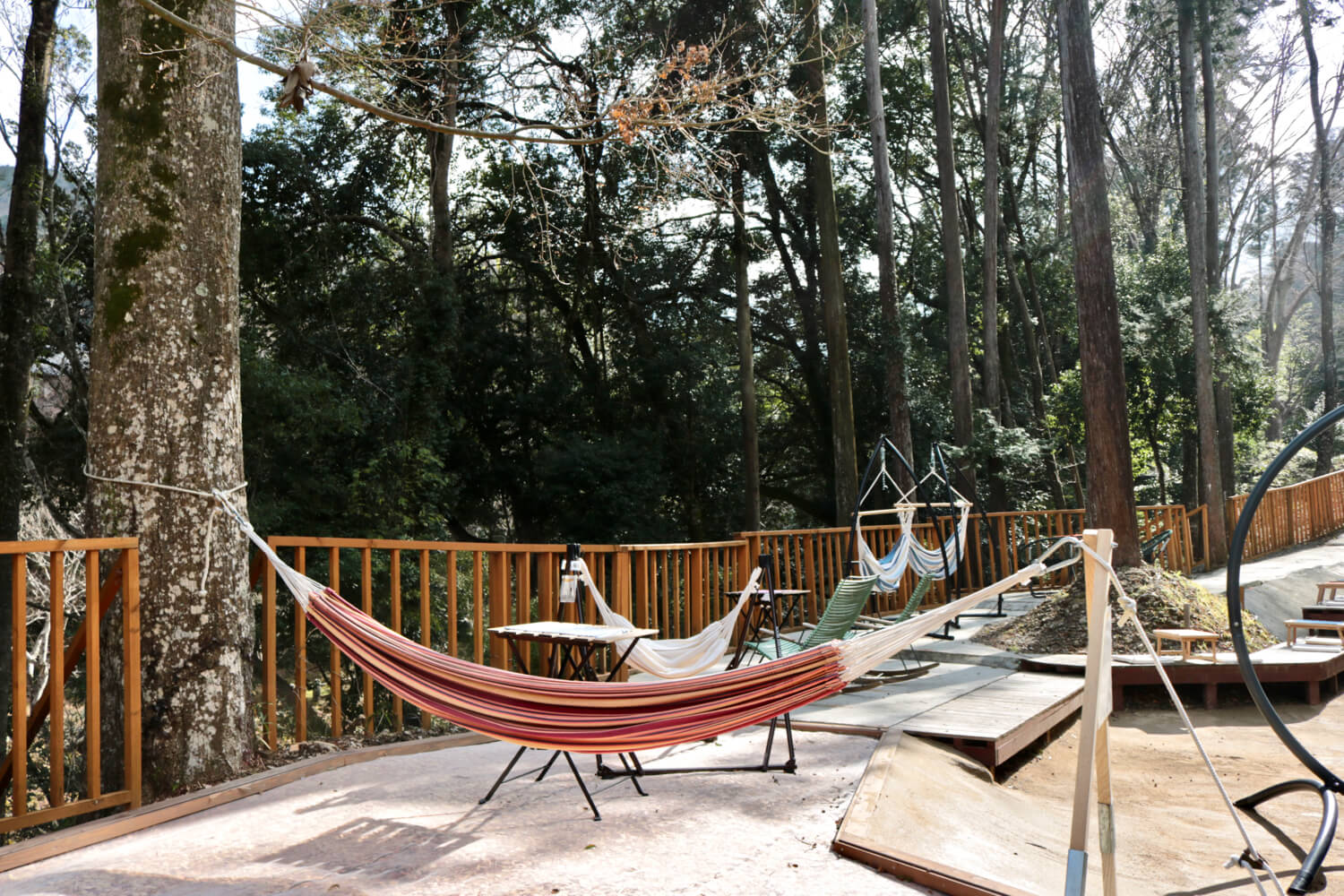 You might think the open-air cafe is too cold to relax during winter. But, there are heaters here and there, and they were doing a great job keeping the areas around hammocks warm!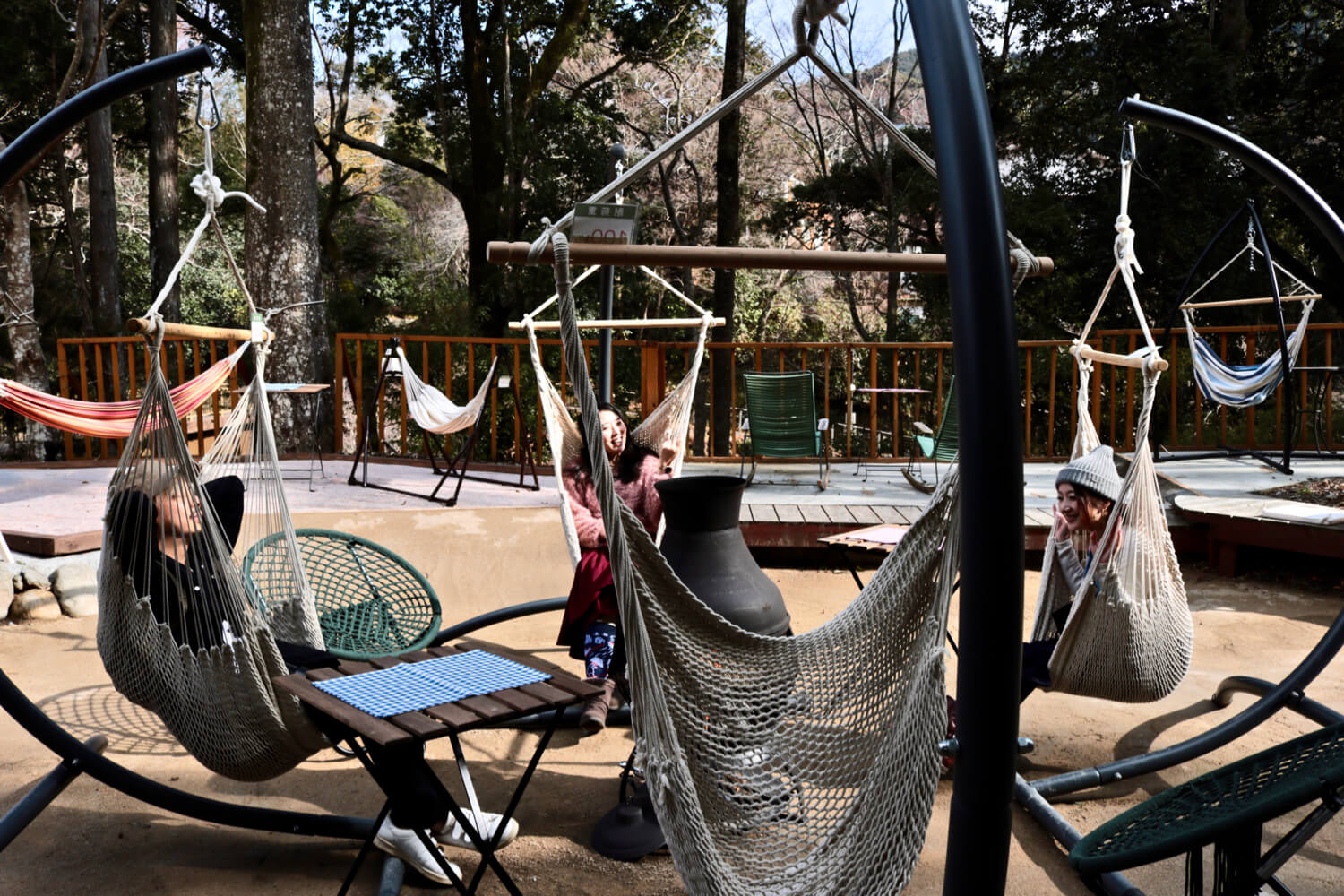 There's also a table seat near the entrance of the cafe, positioned right across from the heart-shaped monument.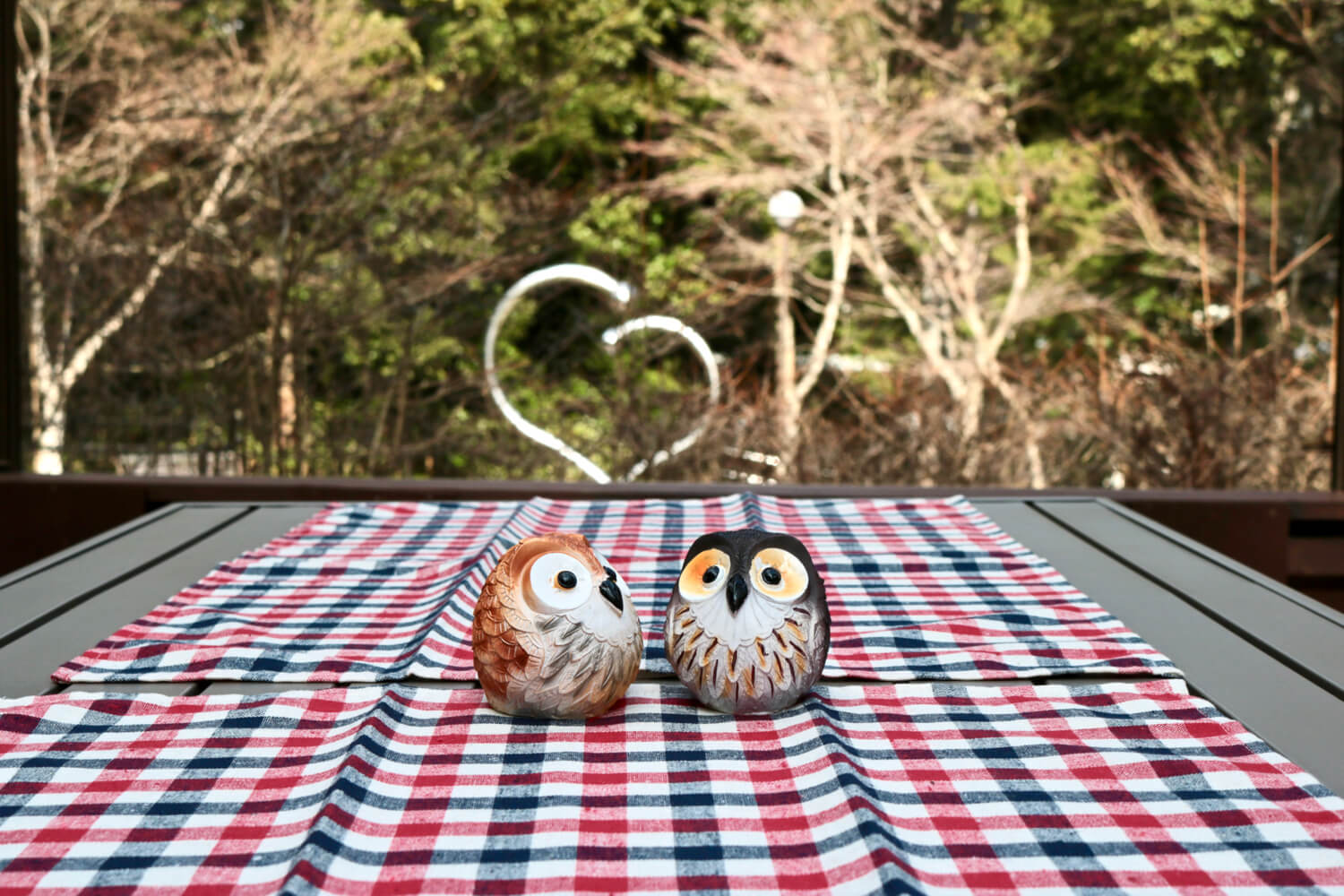 Cute ornaments and decorations are found everywhere!
Have some sweets with French press coffee
At this outdoor cafe, you can enjoy coffee prepared in three different ways — light roast, medium roast and medium-dark roast. Coffee is brewed with a French press and is thus full of aroma and taste. The quality of beans is important when using a French press, so here at MadoroMi, beans that match the area's climate are carefully selected and roasted depending on season.
If you're not a coffee drinker, opt for some tea made using tea leaves grown locally. Or, have some craft beer called Baird Beer prepared by Baird Brewing in nearby Shuzenji.
Those with a sweet tooth, don't forget to check out the sweets here! We had some pancakes and waffle cheese corn dogs (but no sausages inside, only melted cheese). We also got to make our own S'mores — a perfect selection on a cold winter day!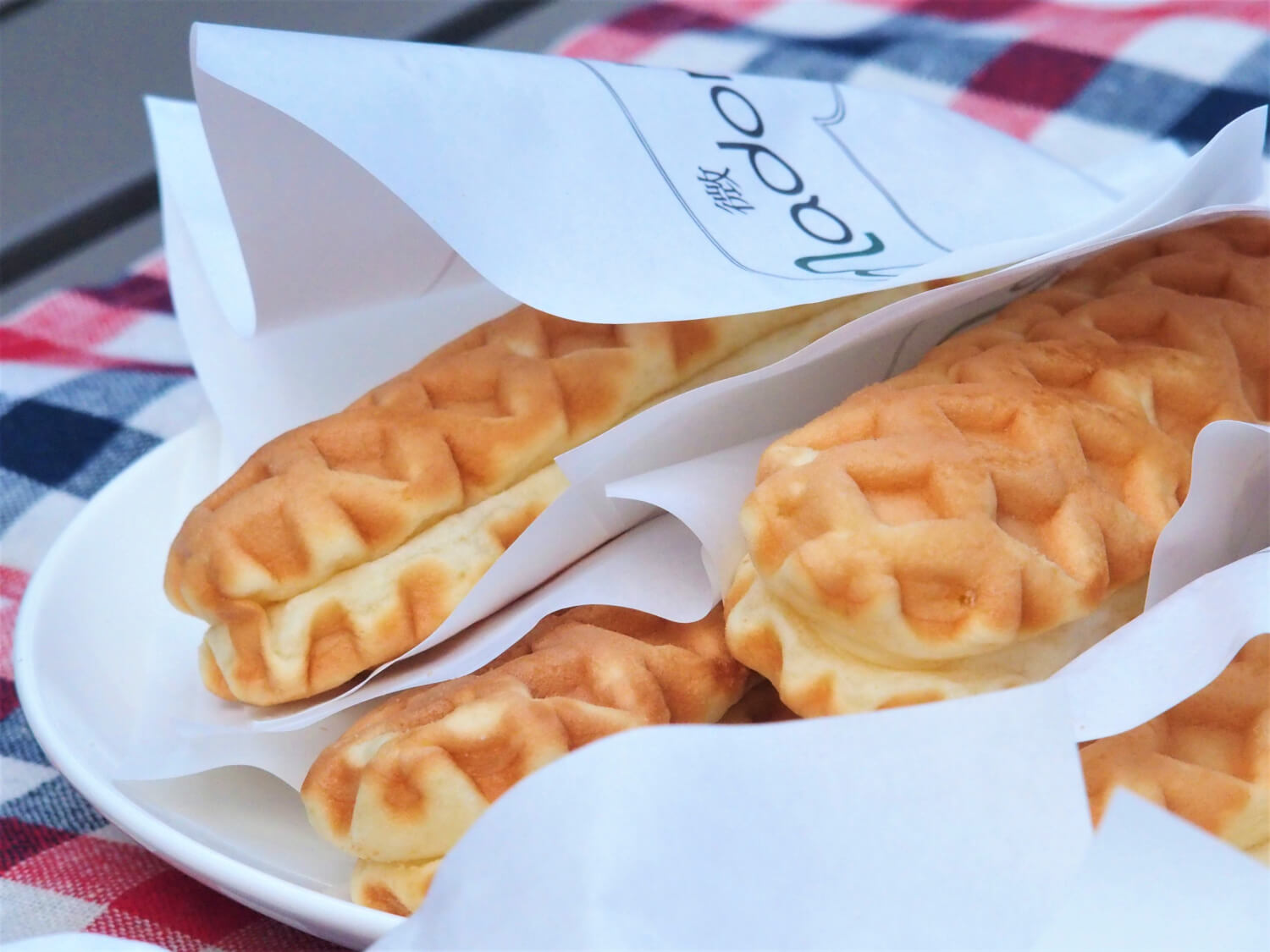 MadoroMi is a great place to stop by for a relaxing break while strolling along the Yumichi path. For those of you who'd like to explore the Izu area on a bike, no worries — this outdoor cafe has a bicycle rack. There's also a parking area just outside the cafe premise.
Outdoor Cafe MadoroMi

| | |
| --- | --- |
| Address | 347 Yugashima, Izu, Shizuoka Prefecture |
| TEL | 0558-85-0511 (connects to the ryokan Yugashima Tatsuta) |
| Hours | 10 a.m. – 5 p.m. (closed on rainy days and on days when Yugashima Tatsuta is closed) |