When you're in the crowded Ikebukuro area, in northwestern Tokyo, and in need of a cafe to relax in, here is one good option: PATISSERIE a la campagne. It is located in Ikebukuro Marui, a shopping complex on the west side of JR Ikebukuro Station.
If you're coming from the station and would like to go through the main entrance, walk past Marui until you reach a corner and you'll see this creamy yellow-colored wall and chic wall sign.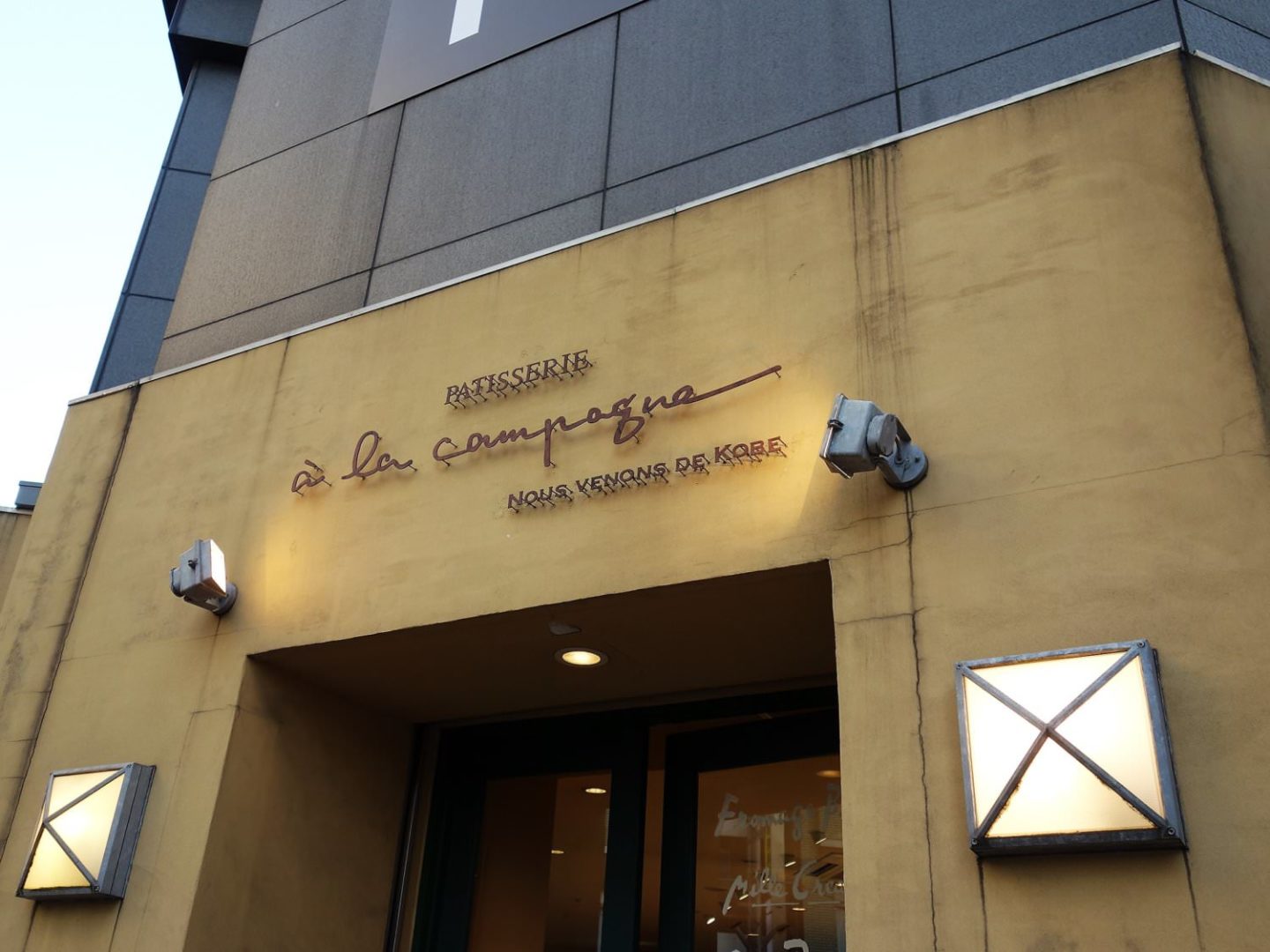 The board outside the entrance shows dinner a la carte menus served at night. But, if you come during lunchtime, you'll get to choose from several lunch set choices, including pasta, sandwich and rice dish. I always go for what's called "Half Portion Set," which lets you have half a plate of pasta, small salad and bread, in addition to a slice of cake/tart of your choice and coffee/tea.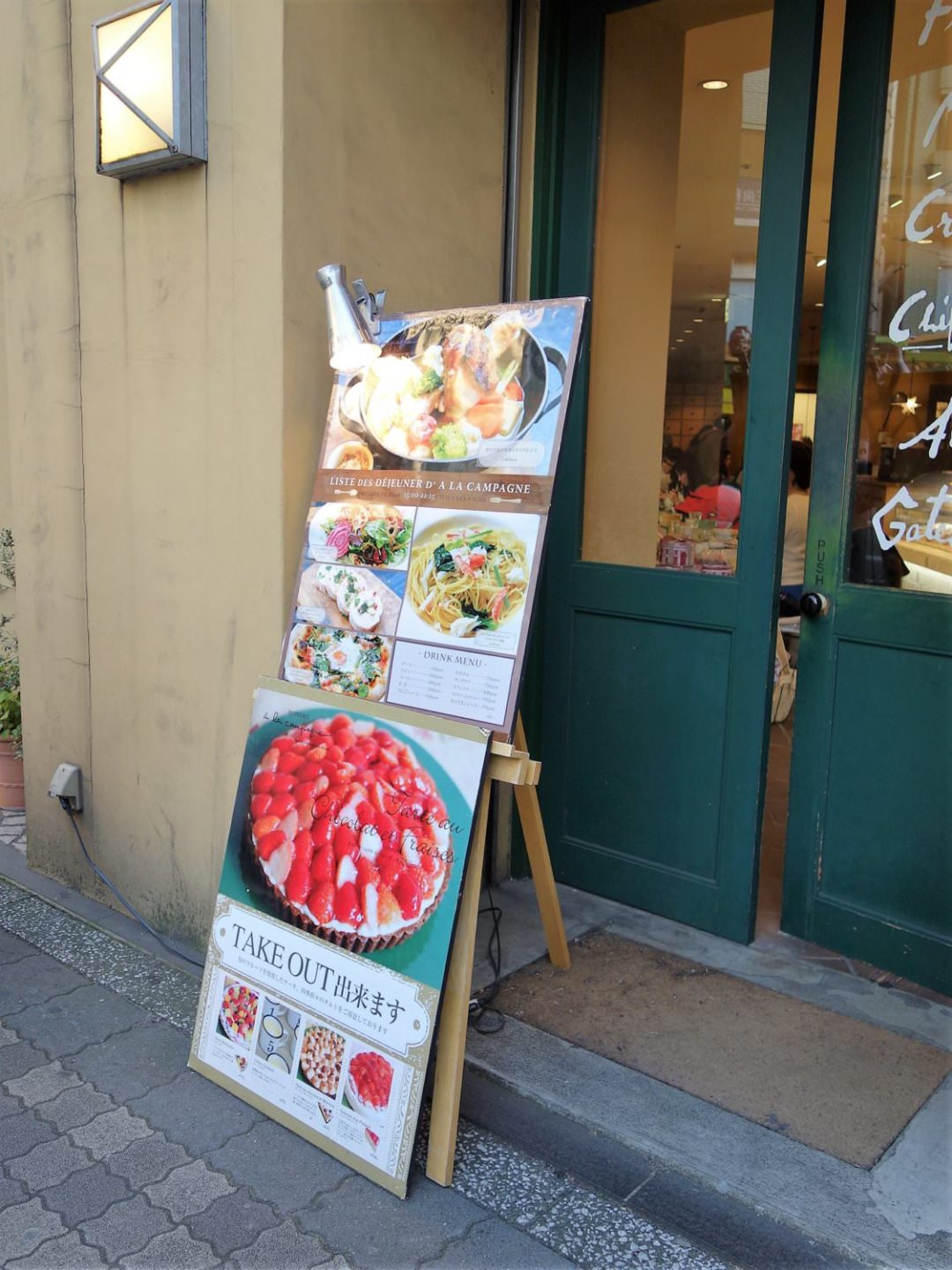 The cafe has different types of tables — two-seaters, four-seaters, as well as a long table in the middle — so you can visit alone, with your partner or with a group of friends for a nice relaxing cup of tea/coffee.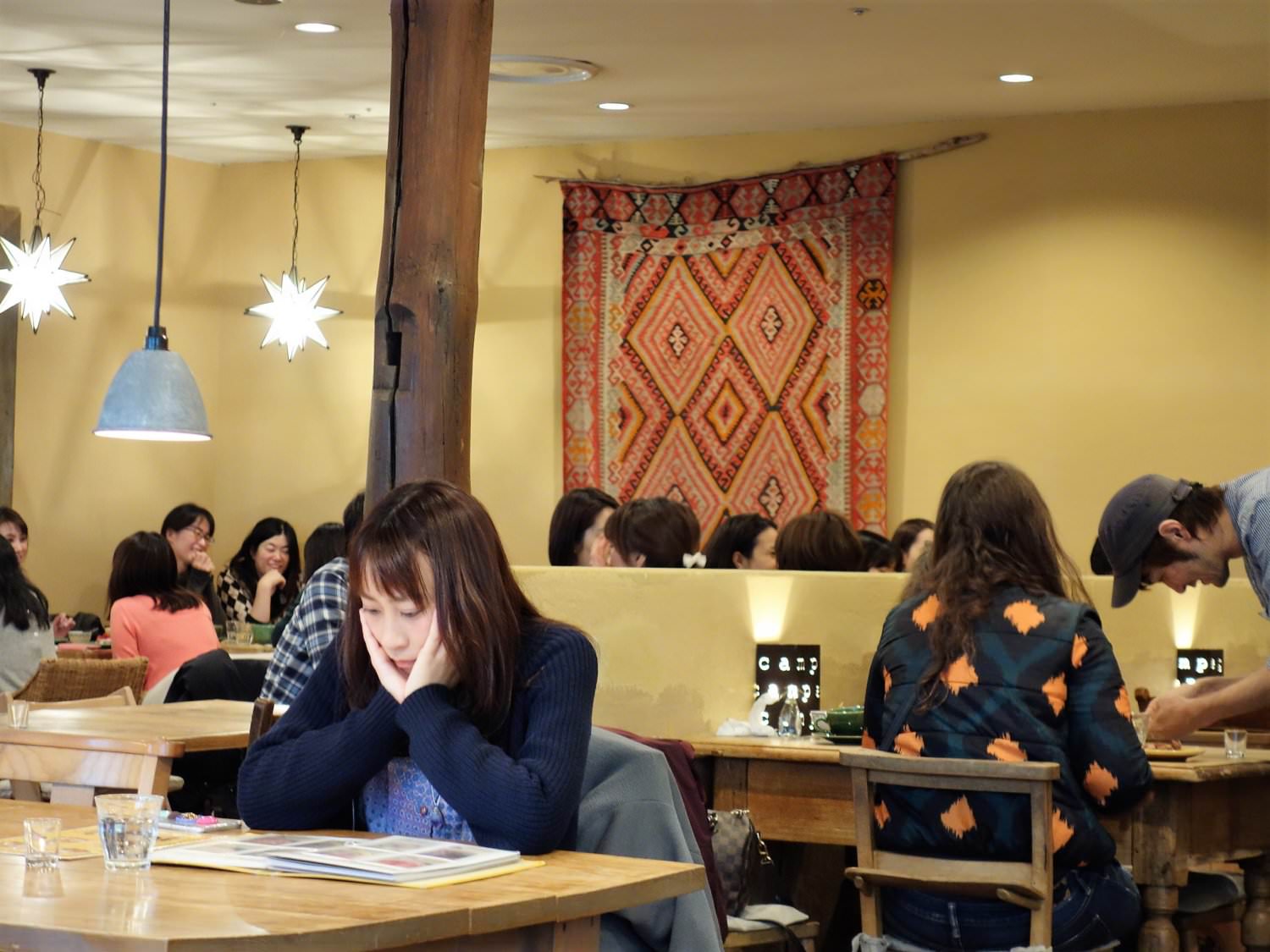 We got there around 3 or 4 p.m on a Saturday, so we were expecting a rather long line of people waiting to be seated.
To our surprise, there were only two or three groups waiting before us, so we decided to wait around. After about 15 minutes though, we made a decision to leave — it appeared like no one was going anywhere any time soon. We went up a couple of floors to use the bathroom, and on our way out, we peeked into the cafe just to make sure there weren't any open tables… and there was!