Let's talk about food
They have two brunch menus: the Brunch Course, with appetizers, main course, dessert and drink for 2,200 yen, and the Brunch Set, which includes seasonal salad and main dish for 1,370 yen.
We thought we might move to a different cafe for dessert, so we opted for the Brunch Set. For the main dish, we got to pick from four options: Pad Thai, Green Curry, Gapao Rice and Khao Man Gai. I went for Khao Man Gai, while my friend chose Pad Thai.
By the way, have you ever wondered what the difference is between Khao Man Gai (a Thai dish) and Hainanese Chicken Rice (a Singaporean dish)? The sauce is a bit different, but that's pretty much it. And this I know from my own personal experience of eating authentic Khao Man Gai in Thailand and Chicken Rice in Singapore. As for the origin of the dish, there are several stories — but the most widely accepted one is that it was brought into Thailand and Singapore by people from the island of Hainan, in southern China.
Here is the salad. What seems like larb on the left half of the plate was quite good, though it might disappoint people who was craving the authentic larb — because it's not spicy at all. But for someone like me who has a low tolerance for spicy food, this was just about right.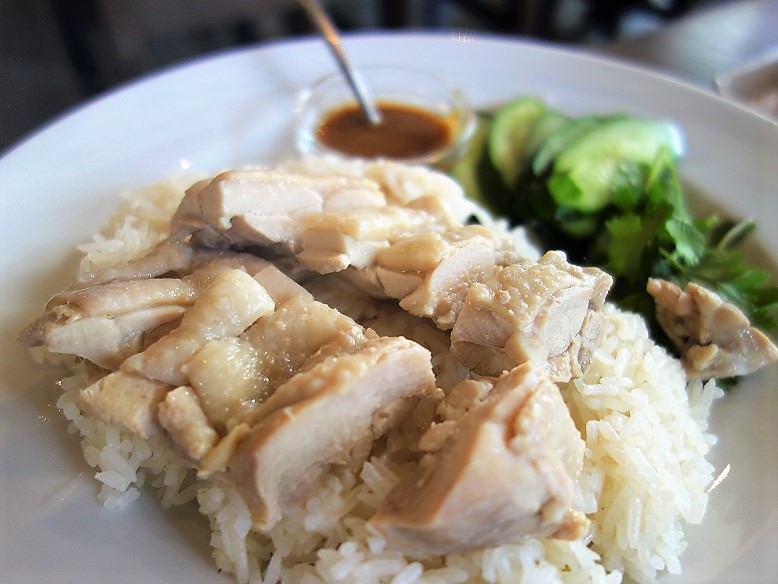 The main dish came right after the salad. There was actually quite a lot of food — definitely much more than I expected!
The real Khao Man Gai can get pretty oily at times, because there are boiled chicken pieces over a mound of rice cooked in chicken broth. But this restaurant's version was not heavy and perfect for my liking, and the next thing I knew I had finished everything (which doesn't happen so often). I guess the sauce and the cucumbers (they were very fresh!) helped as well. It probably would've been perfect if the rice were less and there were more chicken pieces instead.
Obviously I was pretty full by this point, but our waiter put the dessert menu in front of us at the most appropriate timing. I mean, who can resist this temptation? For the Cake Set priced 1,000 yen, you get to choose a cake and a drink. These days, I'm much more into tarts than cakes, so I asked the waiter what "today's tartlet" is. It was strawberry — my favorite — so I decided to get that with some hot tea.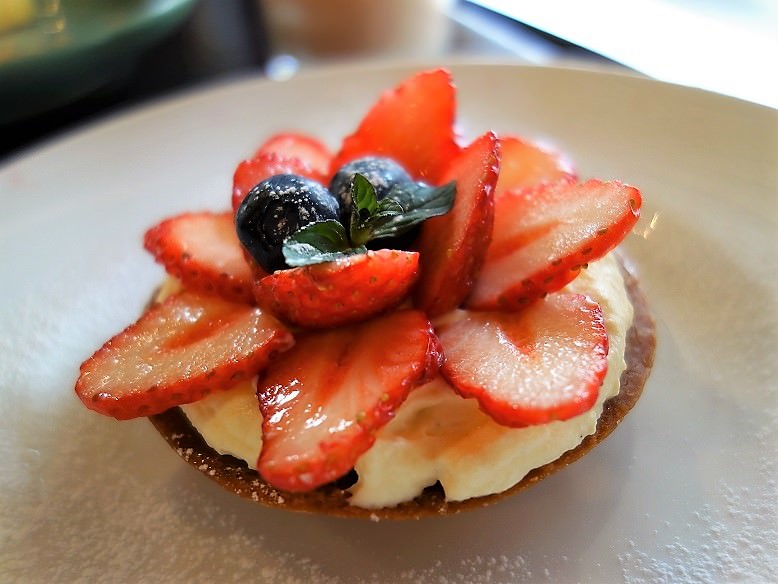 It's kind of difficult to tell how large this tartlet is, because there's nothing to compare its size with. You just have to trust my words that it was quite large. It wasn't too sweet though, so I didn't get bored eating it halfway through. To be honest, I would've preferred if it were a bit sweeter.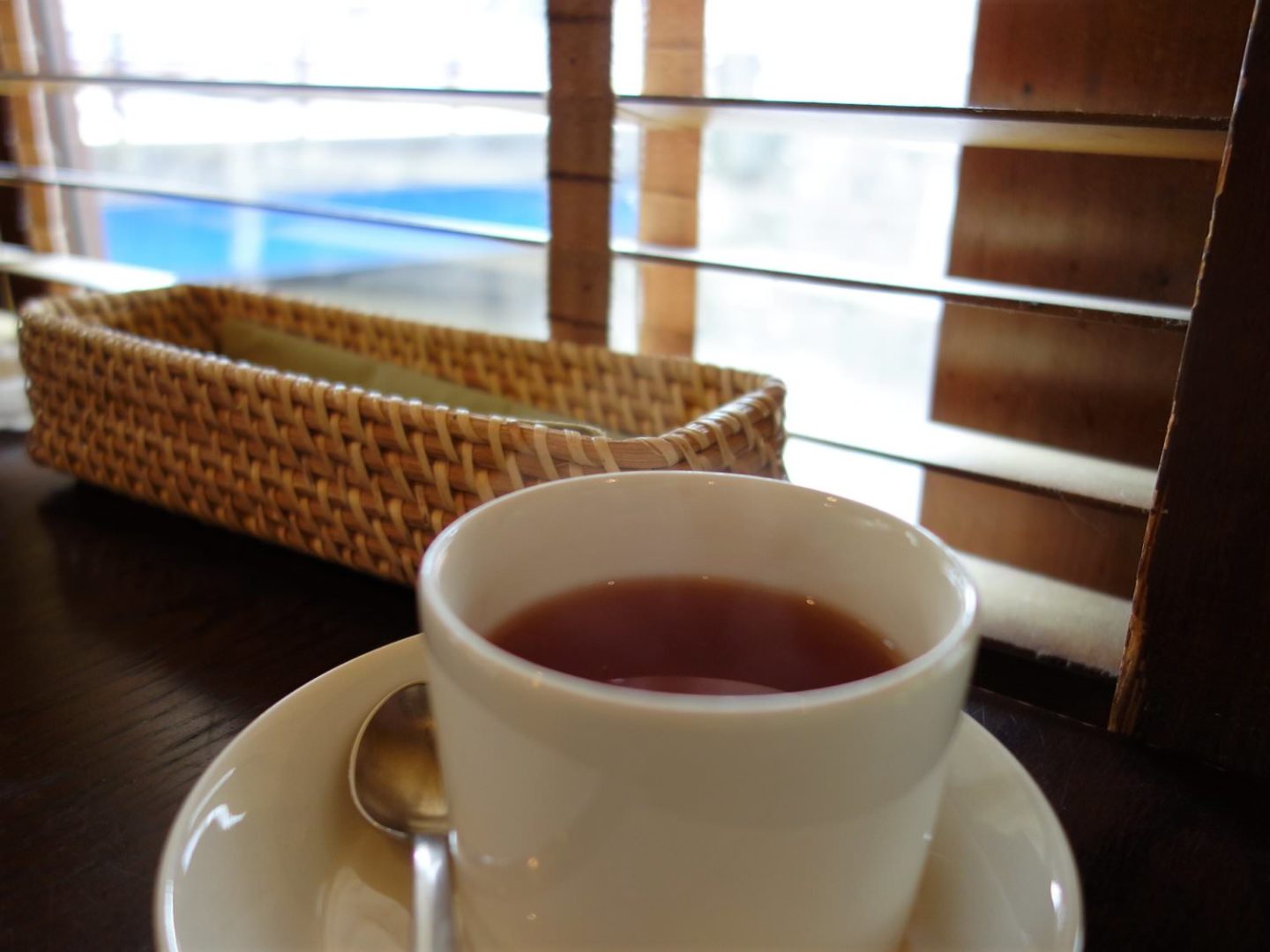 It's not pictured here, but the tea comes in a pot unlike many of the cafes and restaurants here in Tokyo. You can enjoy about two cups of tea — which really is nice when you want to sit here and talk for a while.
Looking out the window at the river flowing below, I shared my feelings with my friend, who has been a freelance writer for over 10 years. Being a budding freelance writer/translator, I have to admit, I am scared how my life will turn out. But, I shouldn't stop and think; I should just keep on going and try my best at what I do. I'm so lucky to have met someone who encourages me to follow the path I've decided to take.
coci

| | |
| --- | --- |
| Address | 3-6-10 Higashi, Shibuya-ku, Tokyo |
| TEL | 03-3442-5151 |
| Hours | Monday-Saturday: 11:30 a.m. – midnight; Sunday & public holidays: 11:30 a.m. – 11:00 p.m. |
[blogcard text_element="[blogcard link="http://cporganizing.com/coci/" /]