"Kajika-no-yu" public bath: Hot but refreshing
I'm going to be honest though. The "Kajika-no-yu" public bath will be quite difficult to find on the first visit, since there's no sign indicating where it is. From the monument, turn right, and you'll see a narrow alley leading between houses.
Walk down this alleyway for about a minute or so, and you'll see this building with white wall. This is it. You've finally arrived!
It's open every weekday from 1 p.m. to 10:30 p.m. They have an extended opening hours on Wednesdays — you can bathe from 8 a.m. to 10 p.m.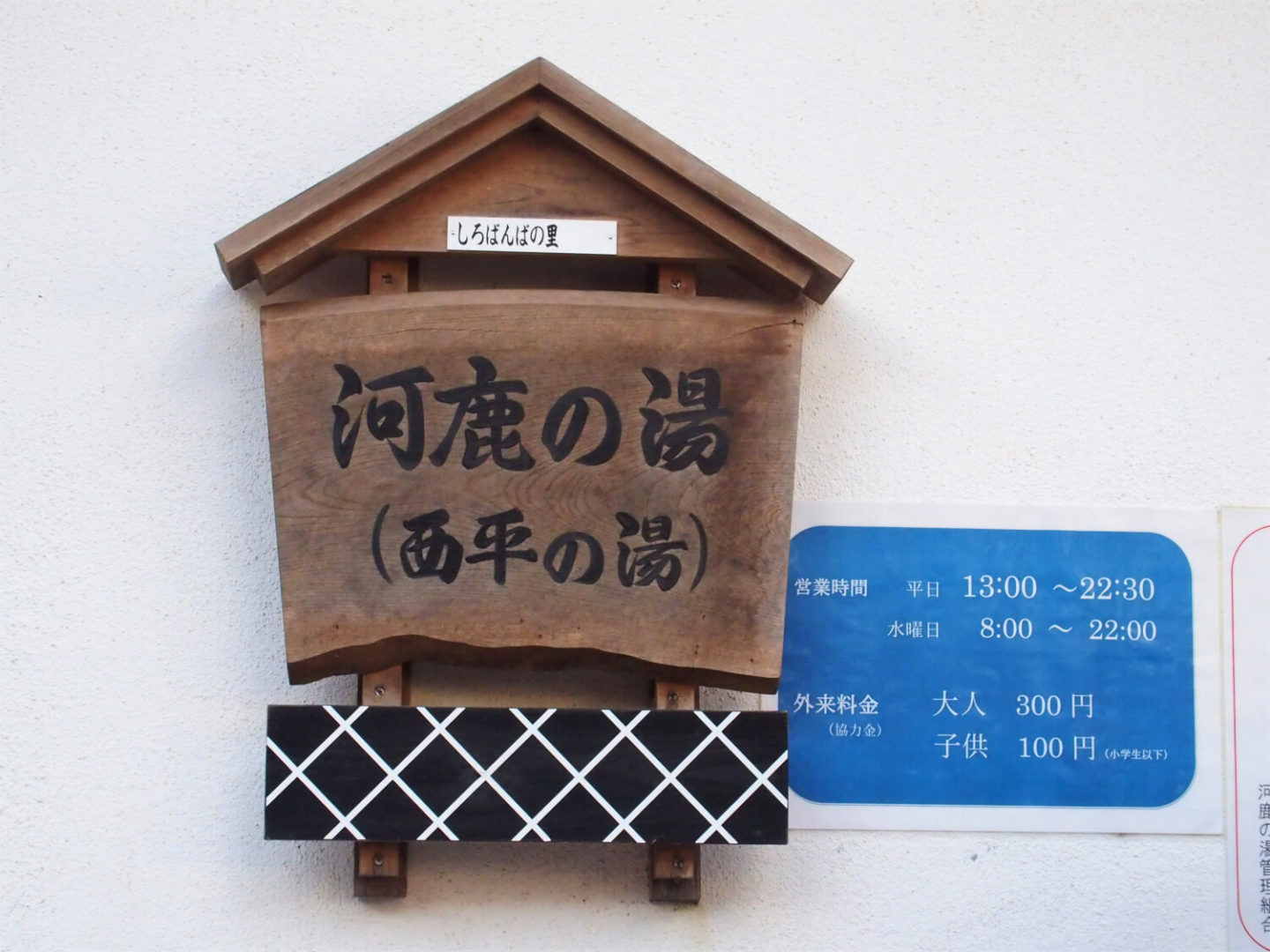 Stepping inside, you'll find this machine. Buy tickets here — it's 300 yen per adult, 100 yen per child (elementary school age and under).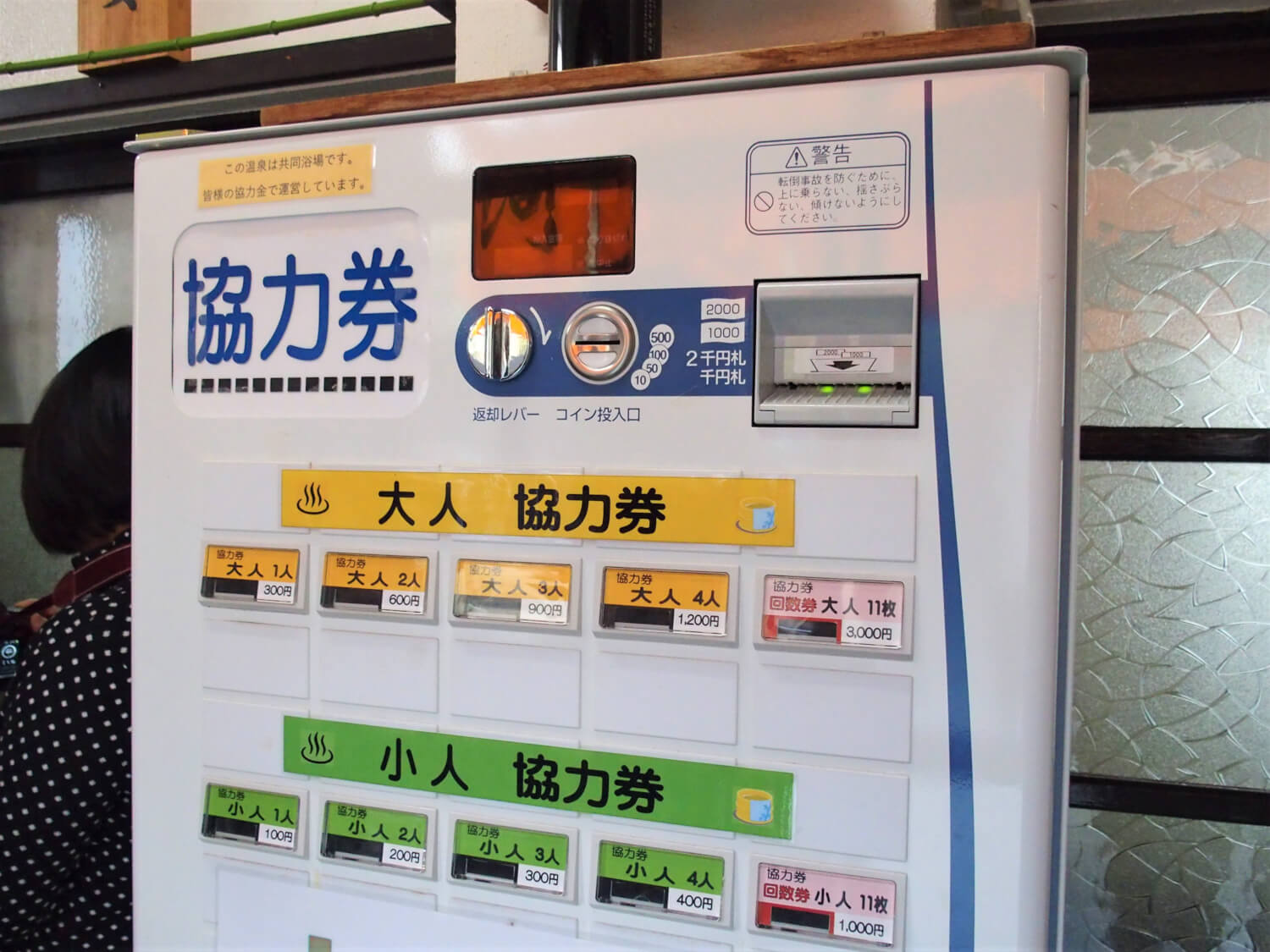 Give the tickets to the ladies behind the counter, and you're all set to go!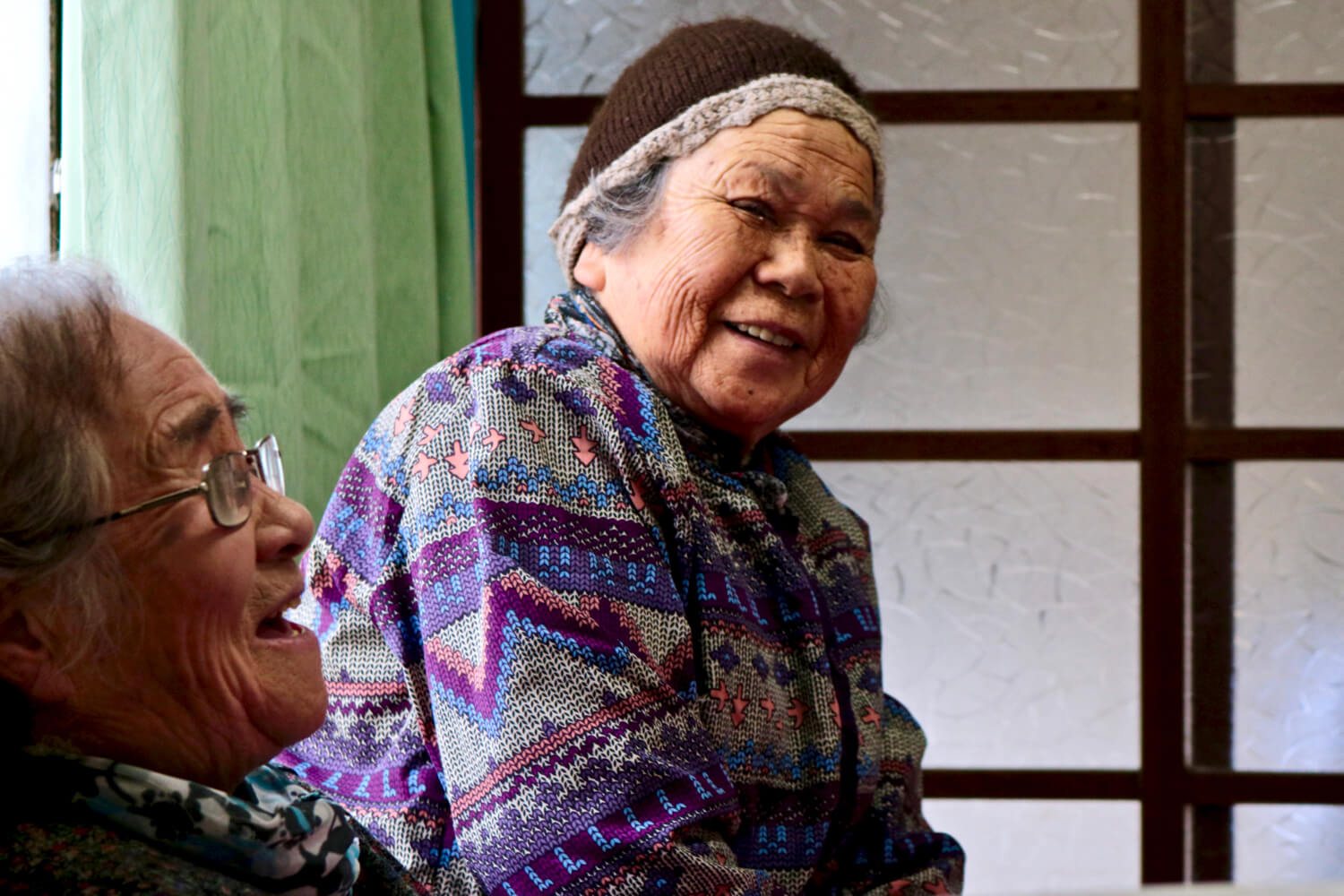 There are two doors, one for men's onsen and another that leads to women's. Inside, you'll find a changing area with a chest full of baskets on one side (sorry, couldn't take any photos to show you…). Use one basket to store everything — your clothes, accessories, belongings, etc.
One thing I should note. Make sure to bring your own towel, as this place doesn't lend out or sell any towels!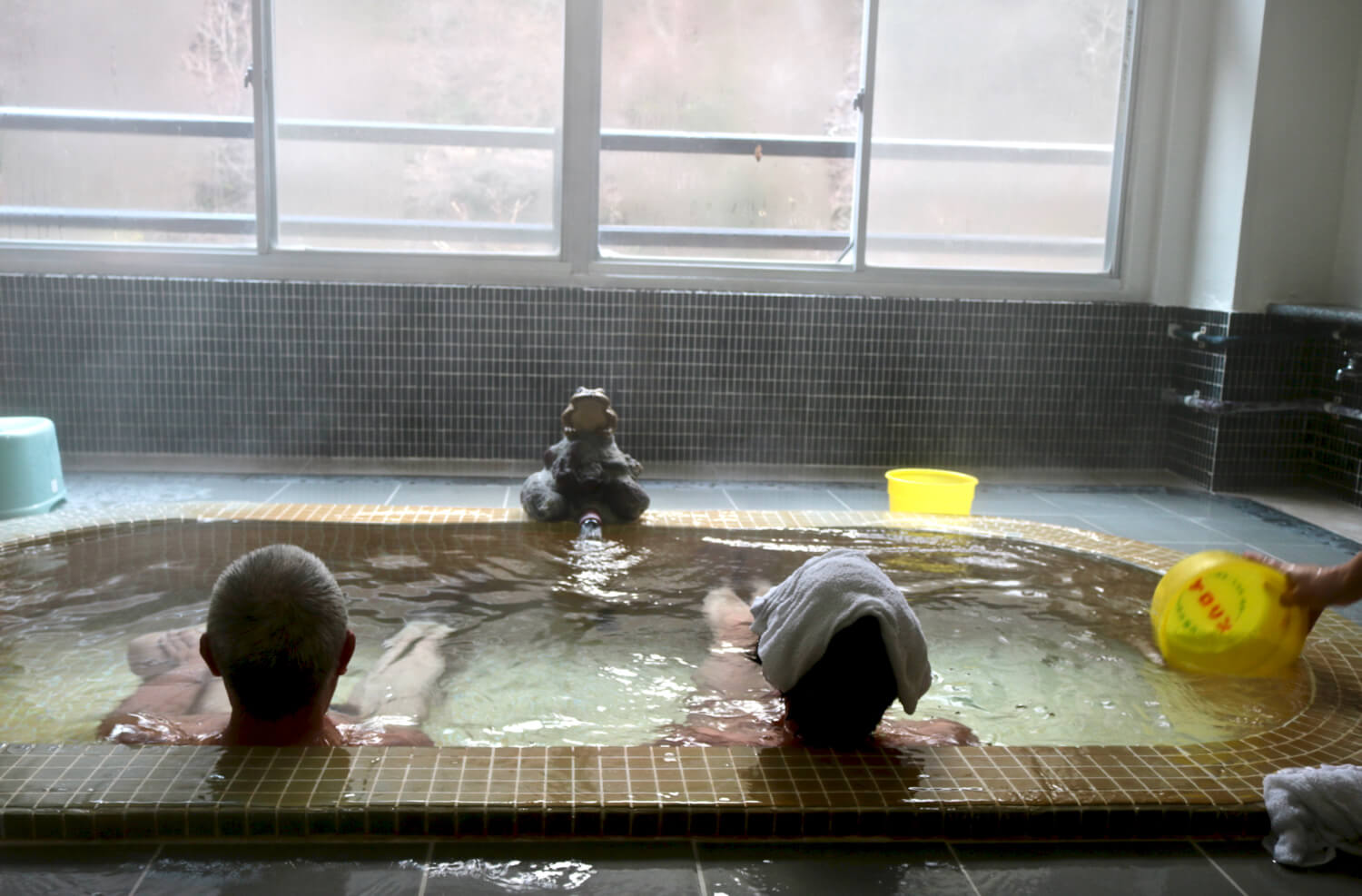 This is how the bathtub looks. I borrowed a photo from my partner, Cazuki, as I couldn't take any in the women's onsen, but the women's looked almost exactly the same.
The water temperature is on the hot side, at 46 degrees Celsius (about 115 degrees Fahrenheit), so I recommend you to slowly put your legs into the water first and then the rest of your body. You might feel like you want to jump right out because it's hot — but after a minute or so, you'll begin to notice your body warming up and you'll find yourself getting used to the hotness of the water.
The water at Kajika-no-yu is rich in calcium and sodium and said to be good for people suffering from dry skin, cuts and symptoms (such as cold hands and feet) related to peripheral vascular disease.
And, just like Funabarakan, the onsen at Kajika-no-yu is gensen kakenagashi, meaning the water is carried directly from the source to the bathtub and is 100% pure. No water has been added, and no water is ever reused.
Strolling through the Yumichi, basking in the beauty of nature and relaxing in the healing water of "Kajika-no-yu" — a perfect way to spend your morning or afternoon in picturesque Amagi Yugashima.
Yumichi

| | |
| --- | --- |
| Address | Yugashima, Izu, Shizuoka Prefecture |
"Kajika-no-yu" public bath

| | |
| --- | --- |
| Address | 1650-3 Yugashima, Izu, Shizuoka Prefecture |
| Hours | Every weekday from 1 p.m. – 10:30 p.m. (except on Wednesdays, from 8 a.m. – 10 p.m.) |
| Fee | 300 yen/adult; 100 yen/child |
To get here…
Take the Tokai Bus from Shuzenji Station, and get off at "Yugashima Onsen Guchi" (about 30 minutes ride). Kajika-no-yu is about five minutes' walk from the bus stop.