Check out all the tangible cultural properties around the ryokan
As I mentioned in my previous article, about 90% of Ochiairo Murakami is made up of government-registered tangible cultural properties. Spending a night in such a place is not something you can experience easily — so I suggest that you take a walk around the ryokan and check some of them out.
There's actually a tour that shows you around the ryokan. It starts from 10 a.m. (right after the check-out time) and is led by the ryokan owner, Mr. Murakami. Unfortunately, the tour is conducted in Japanese only; but, it's also open to those who didn't spend a night at Ochiairo for a small fee.
Tall rosewood pillars in the banquet hall building
The banquet hall building has three rooms on the first floor, and one huge room on the second floor. Between the two floors run rosewood pillars — they're amazingly tall and huge! Its diameter is about 53 centimeters (approx. 21 inches).
Crossing staircases: A spirit of hospitality
Another tangible cultural property is the building with staircases, which connects the main building, the annex building Minunrou — where we stayed at — and the banquet halls.
According to Mr. Murakami, these staircases are designed so that the employees moving to/from banquet halls won't disturb the guests walking up/down. The spirit of hospitality is reflected in the architectural design.
Ex-owner house with characteristic "ranma" transom panels
The last building we saw was where the ex-owner of Ochiairo used to live. What captured our eyes were "ranma" transom panels. They're situated just above where sliding doors used to be and below the ceiling — and their decorations were very intricate and beautiful!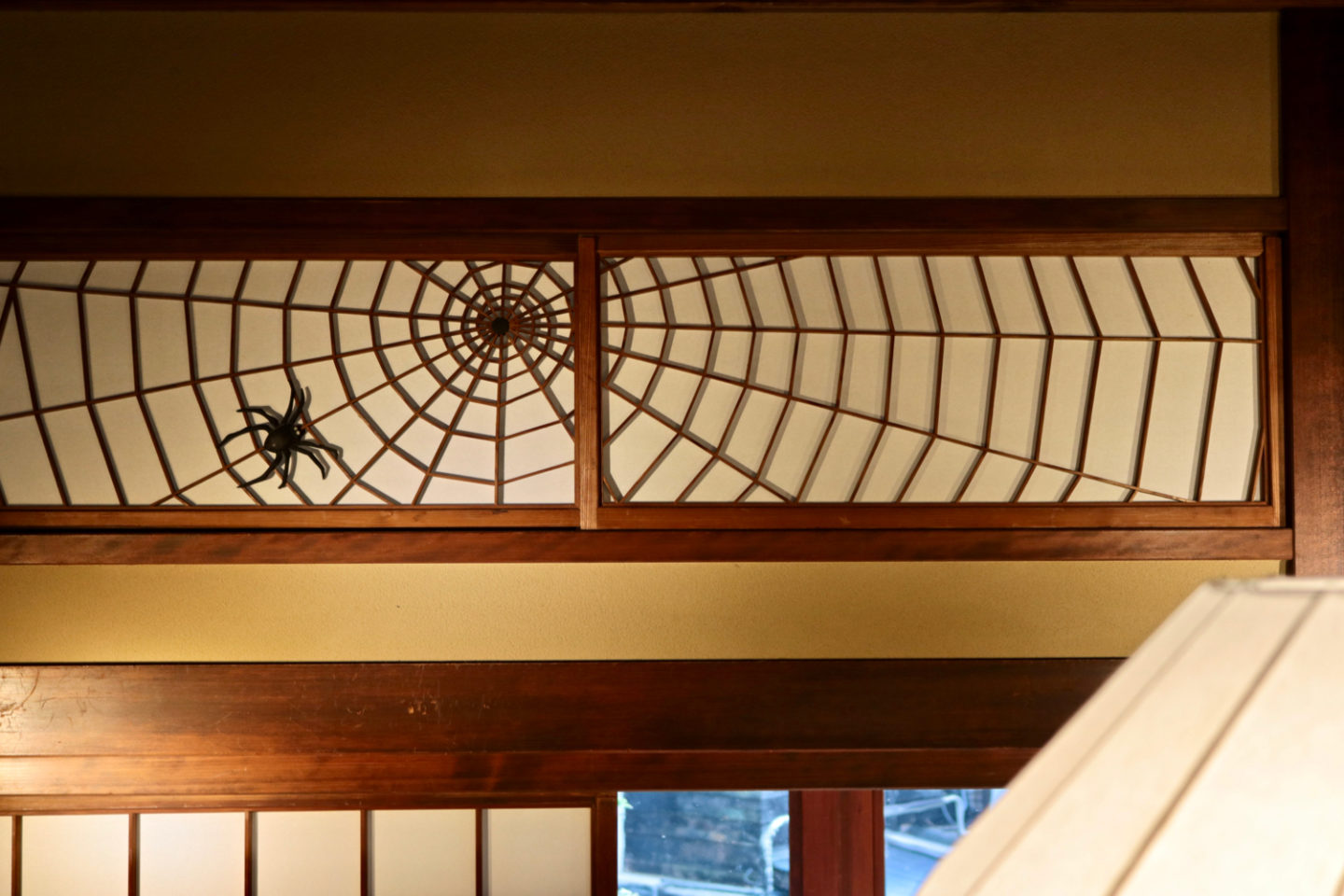 They depict spiders and their webs. Isn't it amazing how the two panels fit perfectly — and the design appears as one whole piece? Each spider seemed to have different-colored eyes too.
What's so special about these ranma panels is that no single nail or adhesive agent is used. They were all carefully handcrafted by artisans!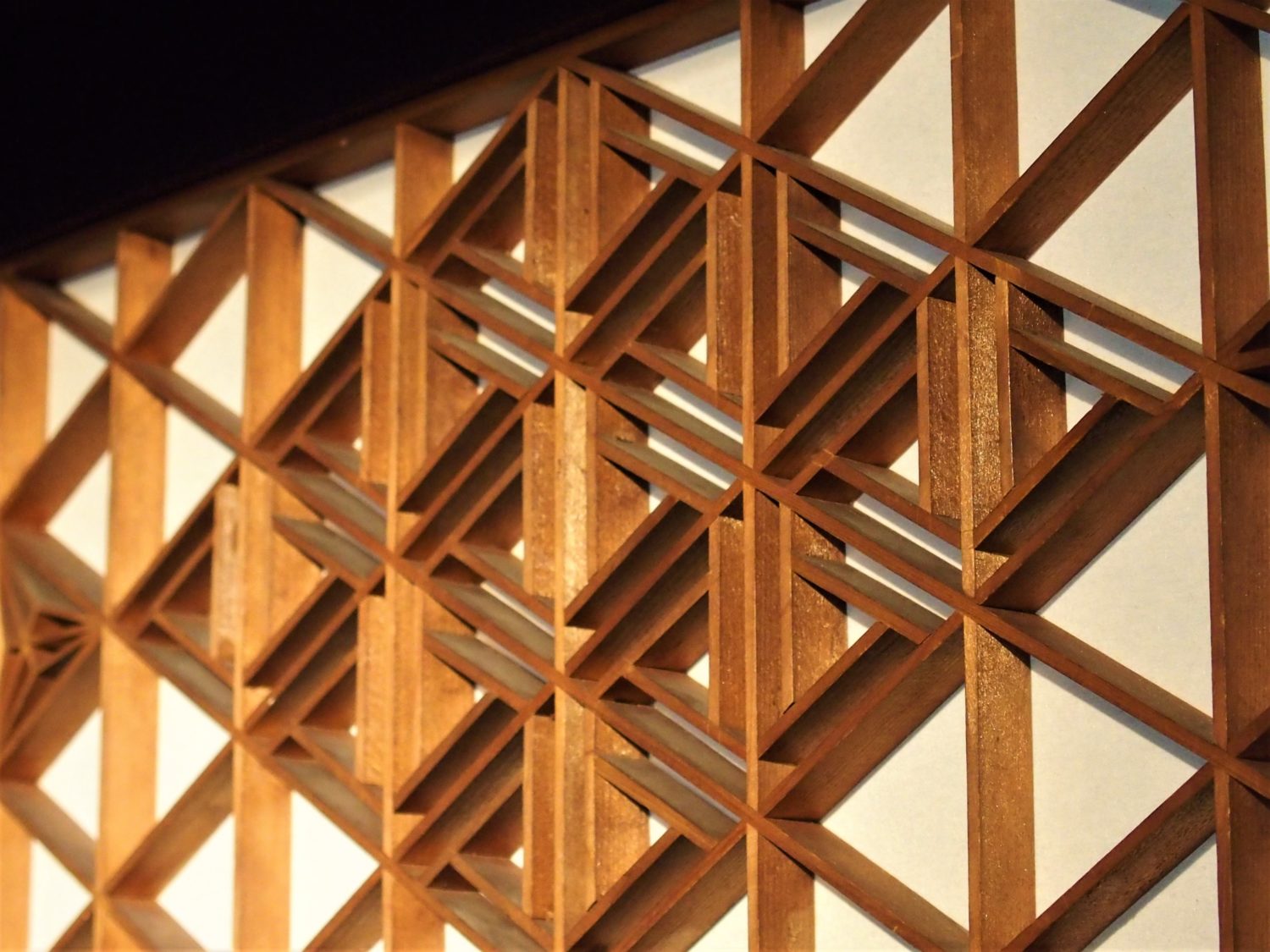 If one of your plans in Japan is to stay at an authentic ryokan with great atmosphere and soothing onsen public baths, I'd highly recommend adding Ochiairo Murakami as an option.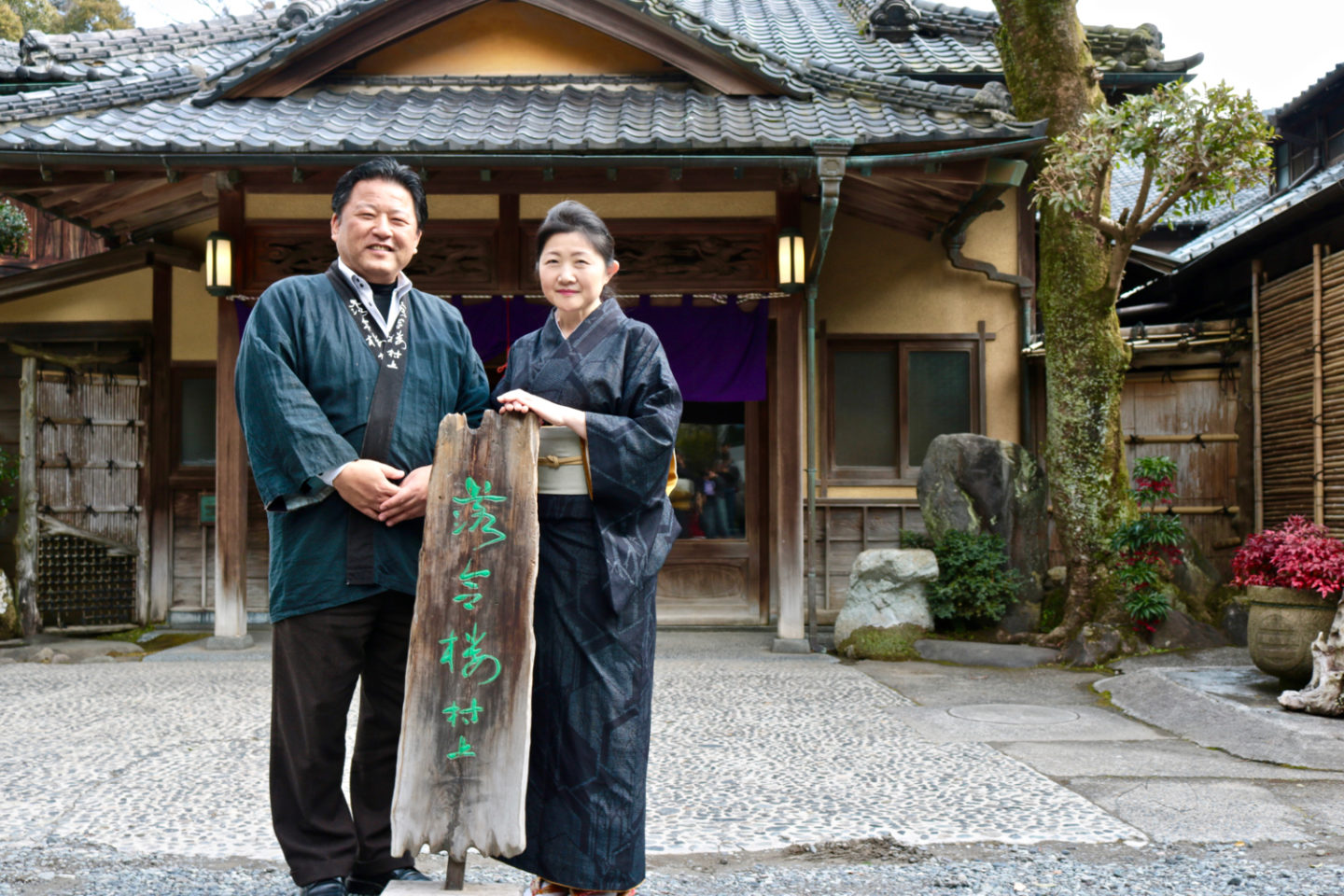 Ochiairo Murakami

| | |
| --- | --- |
| Address | 1887-1 Yugashima, Izu, Shizuoka Prefecture |
| TEL | 0558-85-0014 |
To get here…
Take Route 5 bus from Shuzenji Station, and get off at "Arajyuku" (about 30 minutes ride). Ochiairo Murakami is located right by this bus stop.
[blogcard link="http://www.ochiairomurakami.com/en-us"]