Exploring the inside
Upon stepping inside, we immediately noticed how chilly it was. We were told that the temperature inside is only around 12 degrees Celsius (around 54 degrees Fahrenheit), even in midsummer.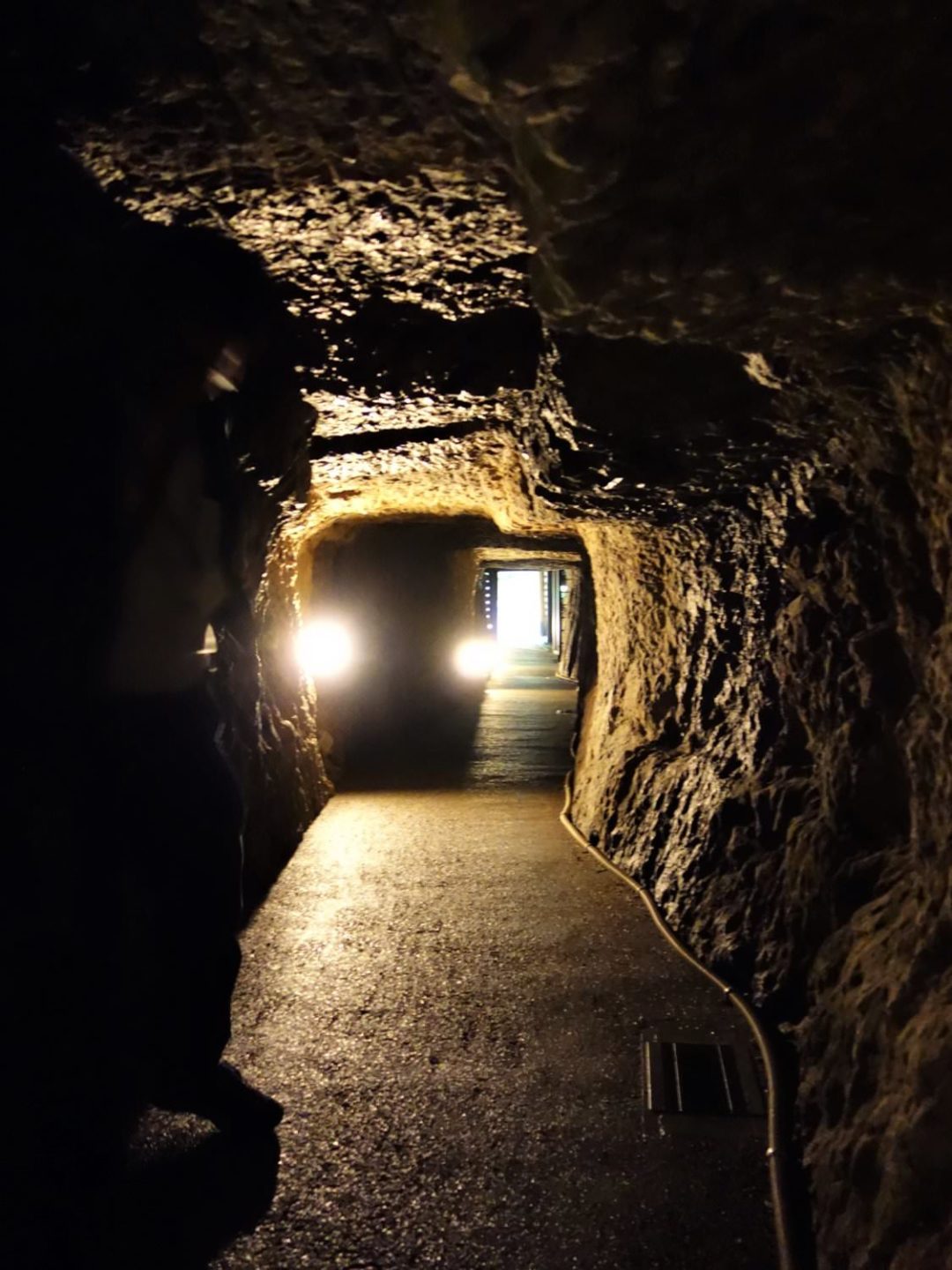 Back in the early 1600s when mining was in full swing, the annual output of silver from Iwami Ginzan was said to be around 15 tons. Considering the fact that there was no heavy machinery back then and miners were only equipped with basic mining tools such as chisel, this is a surprising feat to say the least.
According to our guide, Mr. Adachi, the most the miners could dig in a day was 30 centimeters. Mine tunnels were usually around 120 centimeters high and 60 centimeters wide — in other words, miners had to squeeze through — and were pitch dark. The only light source was "ratou," or a simple lantern made by putting oil in turban shells and lighting it up. Because this produced a high amount of soot, many miners fell ill; they were said to have led a long life if they lived past the age of 30.
Walking through the main tunnel, we could see narrower tunnels branching off in various directions. This showed how the miners went about discovering silver – they listened carefully to the sound their chisels make, and once they sensed that they've found a mineral vein, they patiently dug along it. Of course, there were times when they were wrong – in which case they had to face a cruel reality of starting all over again.
We also saw a vertical shaft that was used for draining water to another tunnel located 100 meters below. It was quite thrilling looking down into it, because we couldn't see where the tunnel ends. The thought of falling down into it… Let's not get there.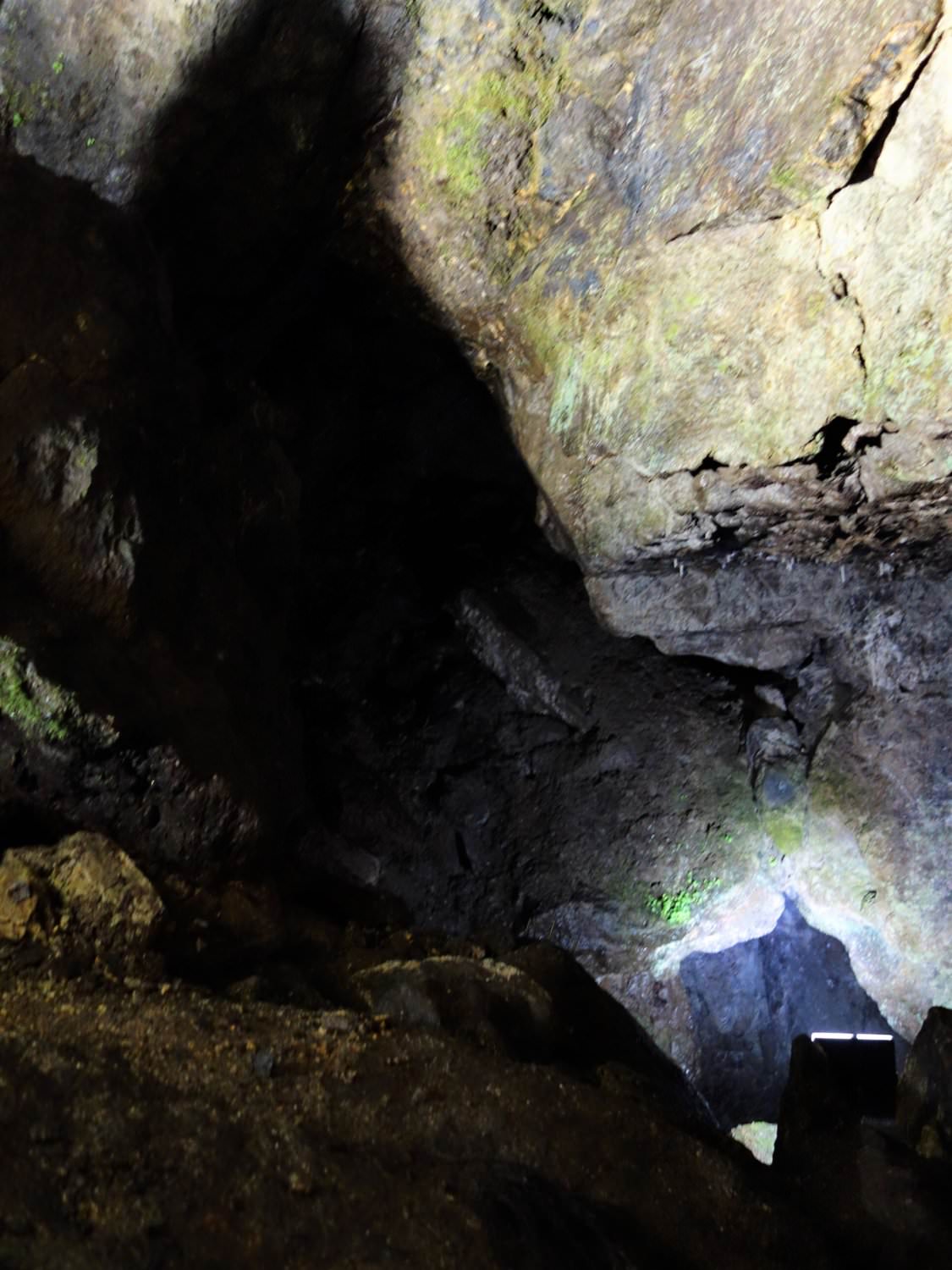 We walked roughly 160 meters from the entrance of the tunnel when we reached the end of the section that's open to the public. Apparently, from this point on, the tunnel curves to the left and is clogged up by sediments about 190 meters down. From here, we took a new route that has been constructed to get us back to the ground level.
Even though it was a short walk in the mine tunnel, we got a good glimpse of how the people back then lived. Spending a day exploring Ryugenji Mabu Mine Shaft and the nearby Omori district, it was easy to see and understand why the Iwami Ginzan Silver Mine and its surrounding areas were chosen as a World Heritage site.
Ryugenji Mabu Mine Shaft, Iwami Ginzan Silver Mine

| | |
| --- | --- |
| Address | Oda City Tourism Promotion Division (1111 Oda, Oda-cho, Oda, Shimane Prefecture) |
| TEL | 0854–82–1600 |
| Hours | 9:00–17:00 (9:00–16:00 between December and February) |
| Admission fee | 410 yen/adult; 200 yen/child |
[blogcard link="http://www.kankou-shimane.com/en/?p=4559″]
[blogcard link="http://www.kankou-shimane.com/en/?p=3558″]
[blogcard link="http://iwamisilver.web.fc2.com/index.html"]