Wake up to a hearty Japanese breakfast
Next morning, we walked into the same banquet hall as the previous night and found a hearty, traditional Japanese breakfast awaiting us.
The main dish was fish; in fact, there were two types of fish cooked differently, and we could choose one or the other. I opted for air-dried "aji" (Japanese horse mackerel), which is a specialty of the Izu region. The other option was grilled miso-marinated "sawara" (Spanish mackerel), which also sounded appealing.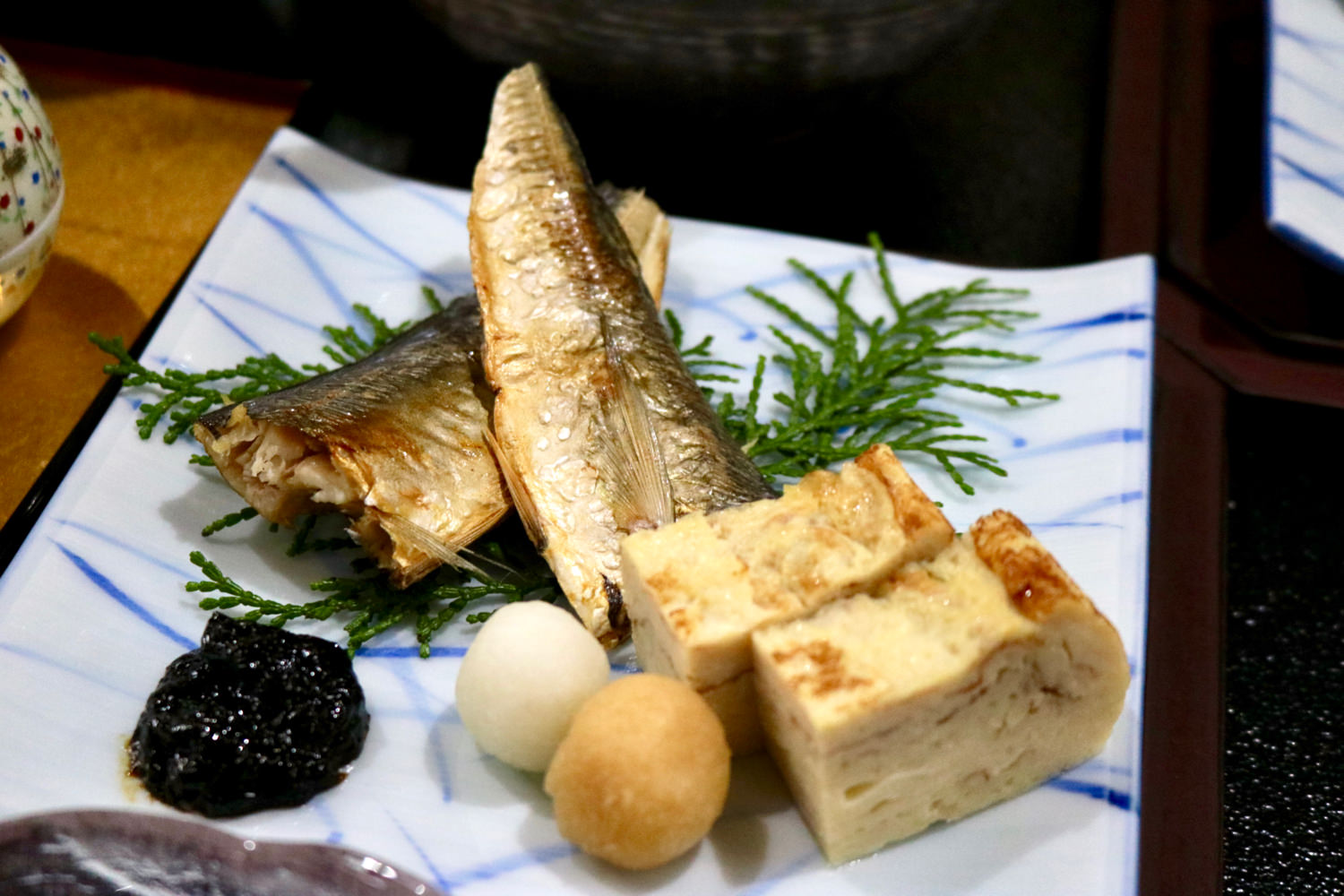 I personally enjoyed the salad, with chunks of daikon radish, turnips, Brussels sprouts and tomatoes. Eaten together with sweet carrot and corn dressing prepared here at Ochiairo Murakami, I felt healthy and refreshed.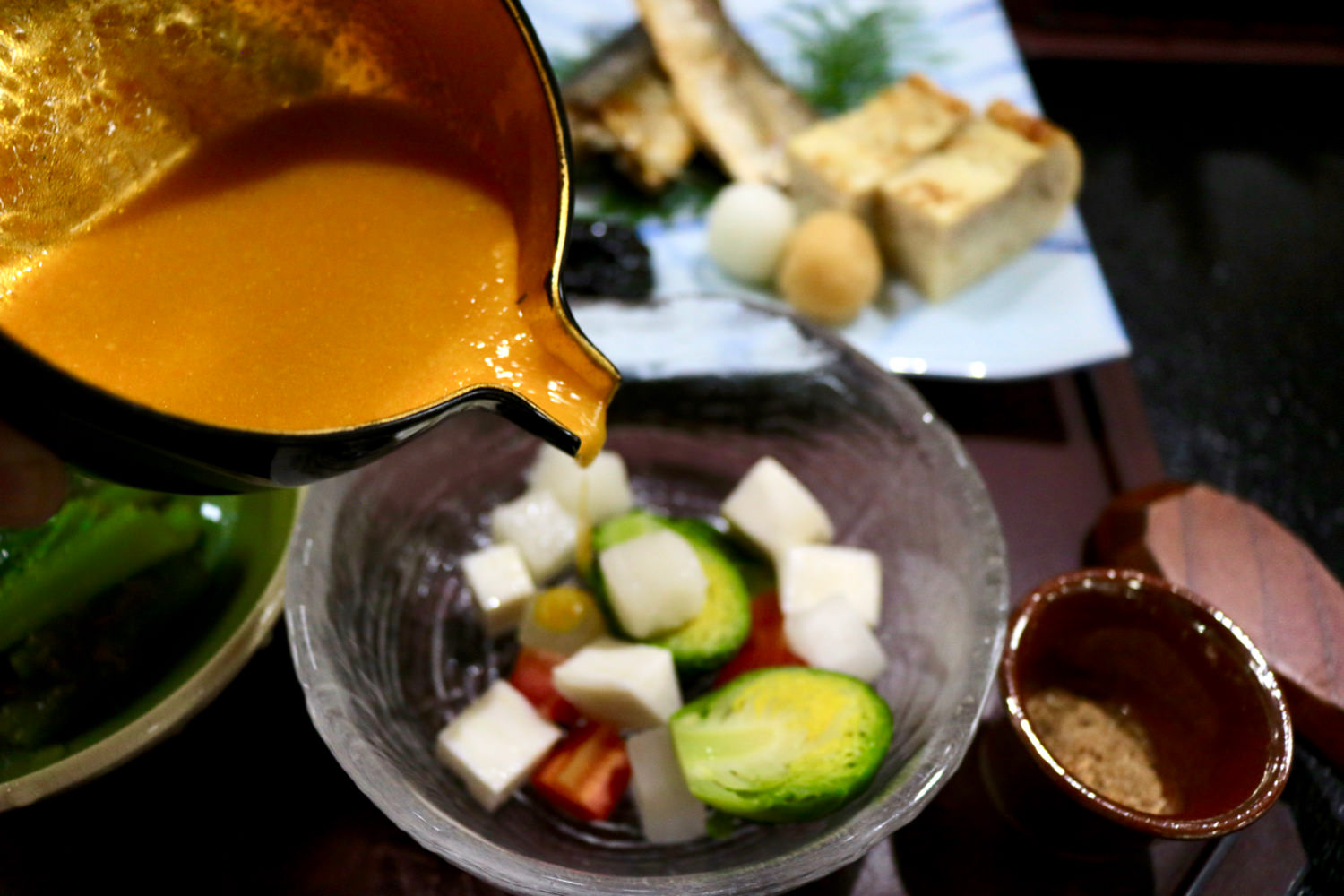 Everything tasted simple and light, just perfect for breakfast.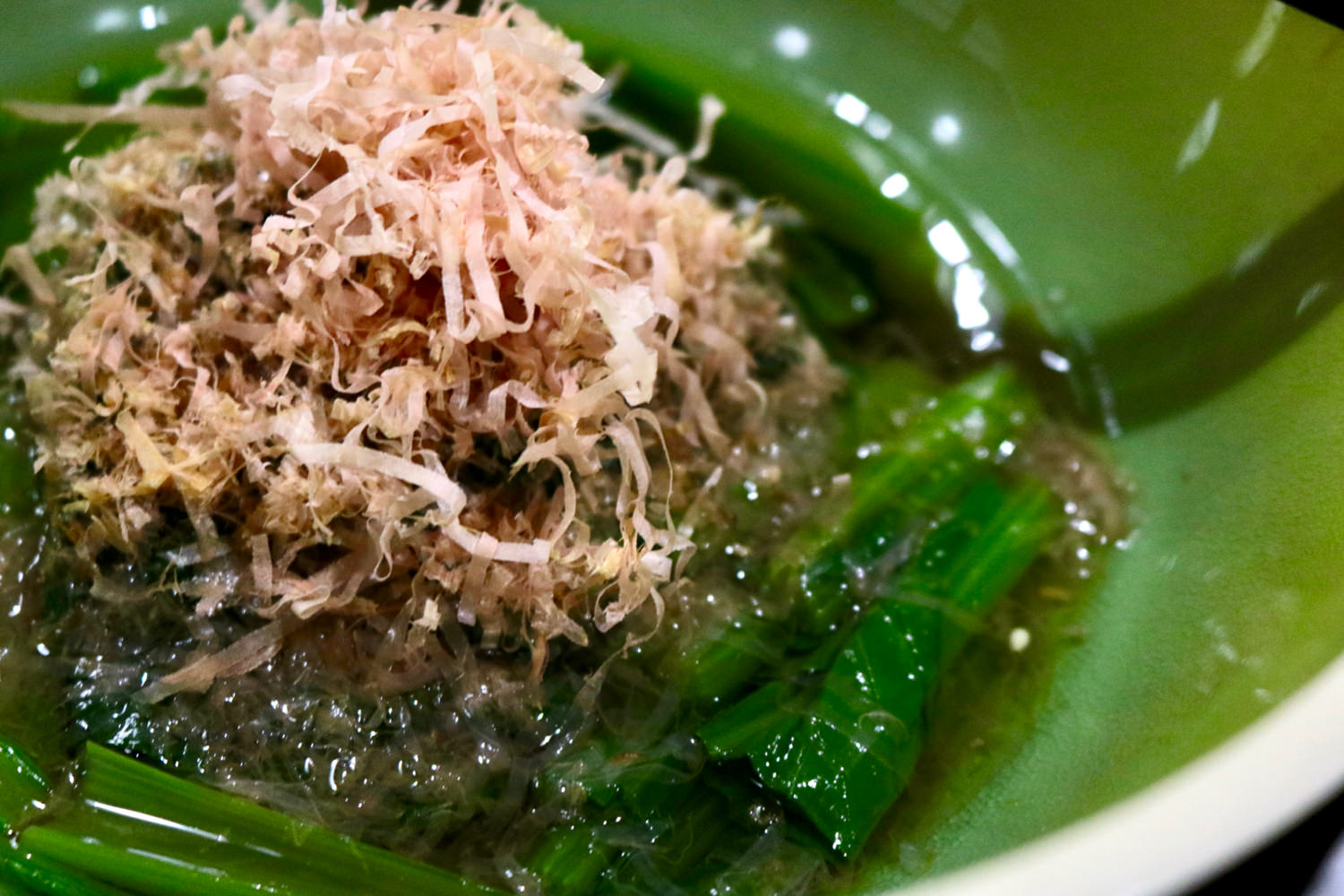 But, if I were to mention one dish that was especially memorable, it would be this one — soy milk udon noodles. If you look closely at the third picture (on the right), you can see some black spots on the noodles. They're black rice grown locally in the Amagi region — my first time seeing such a creative cooking idea done on udon noodles! Soy milk and kombu seaweed went very well together, producing a dish that was simply delicious.
One thing worth mentioning was their miso soup. The soup was prepared using dashi soup stock made of "aji" (Japanese horse mackerel). It, by itself, was of course delicious, but we were then given a small cup filled with some fish flakes — and were told to add them to the soup to taste. Apparently, what goes into the flakes changes from day to day, but that day, it was a mixture of dried bonito flakes and kombu seaweed powder.
This was something I've never experienced — but it sure was enjoyable, to be able to see how the flavor of the soup shifts and deepens as the flakes were added.
We wrapped up the breakfast with a bit of sweet stuff, and went off to explore what the Izu Amagi region has to offer.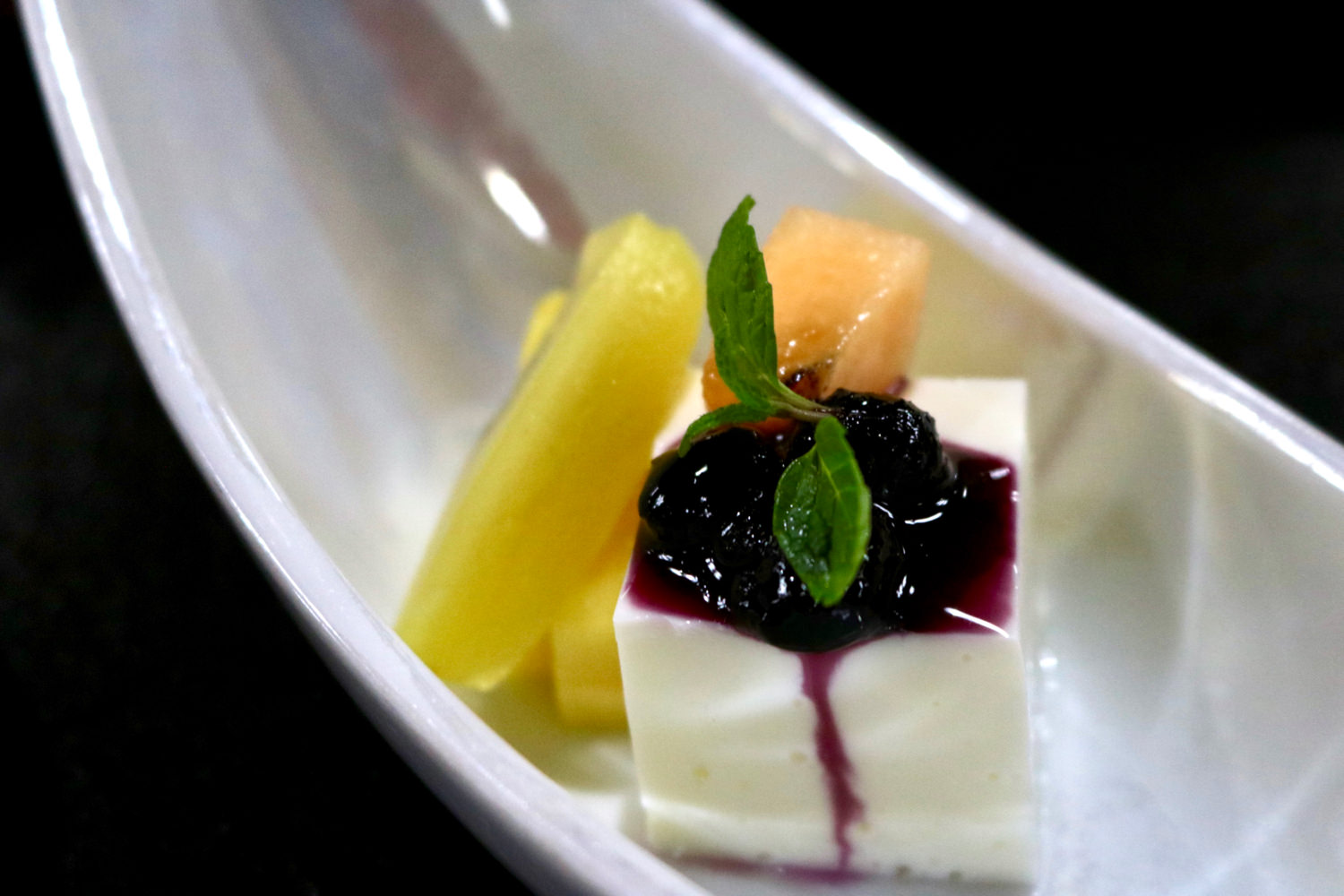 Ochiairo Murakami

| | |
| --- | --- |
| Address | 1887-1 Yugashima, Izu, Shizuoka Prefecture |
| TEL | 0558-85-0014 |
To get here…
Take Route 5 bus from Shuzenji Station, and get off at "Arajyuku" (about 30 minutes ride). Ochiairo Murakami is located right by this bus stop.
[blogcard link="http://www.ochiairomurakami.com/en-us"]