The room was spacious, with "hiroen," or a broad indoor veranda, overlooking the onsen town.
We were a group of three, and I have to admit, it did feel a little tight when three futons were spread out at night. At other times, though, the room didn't feel small at all.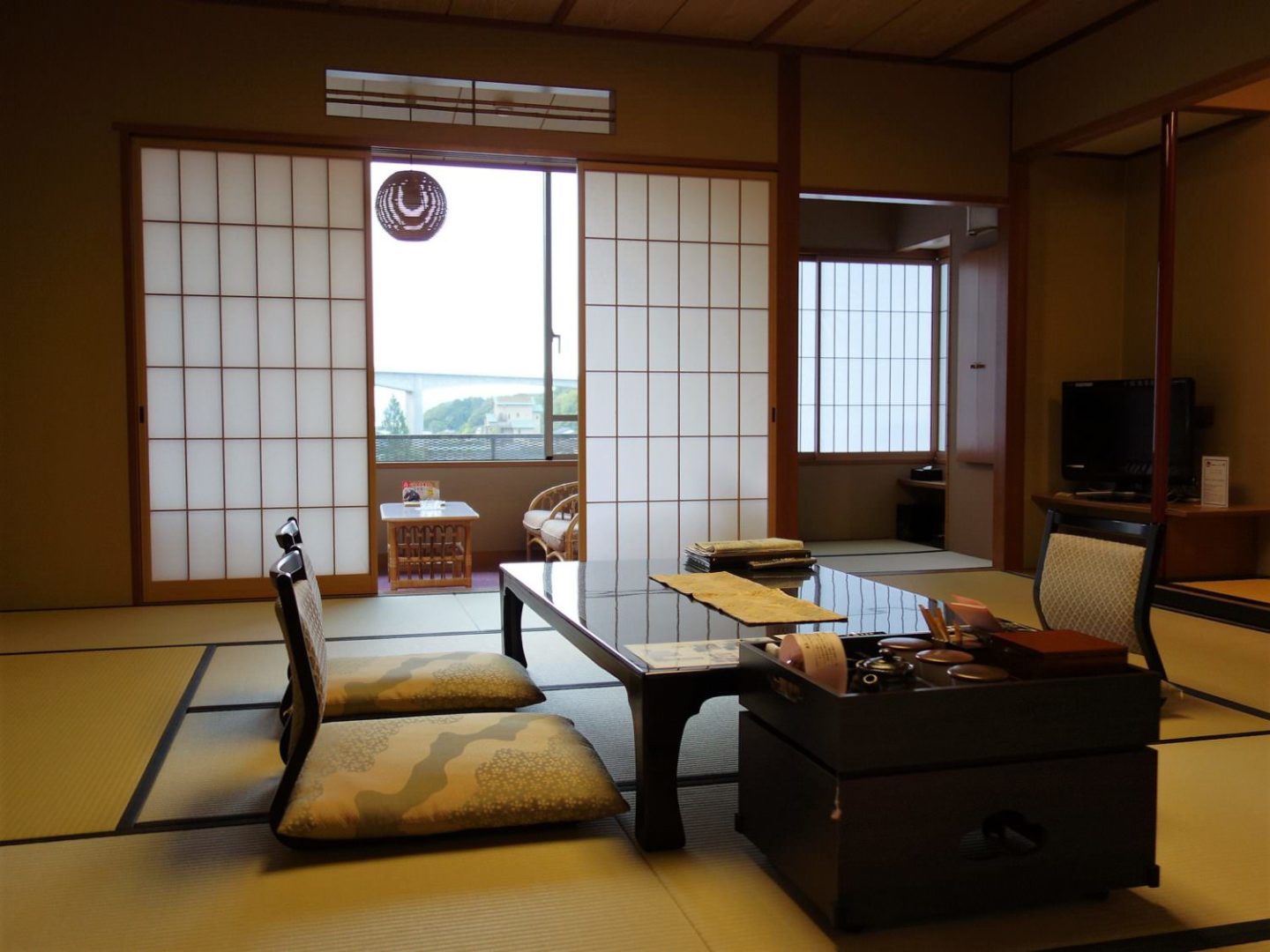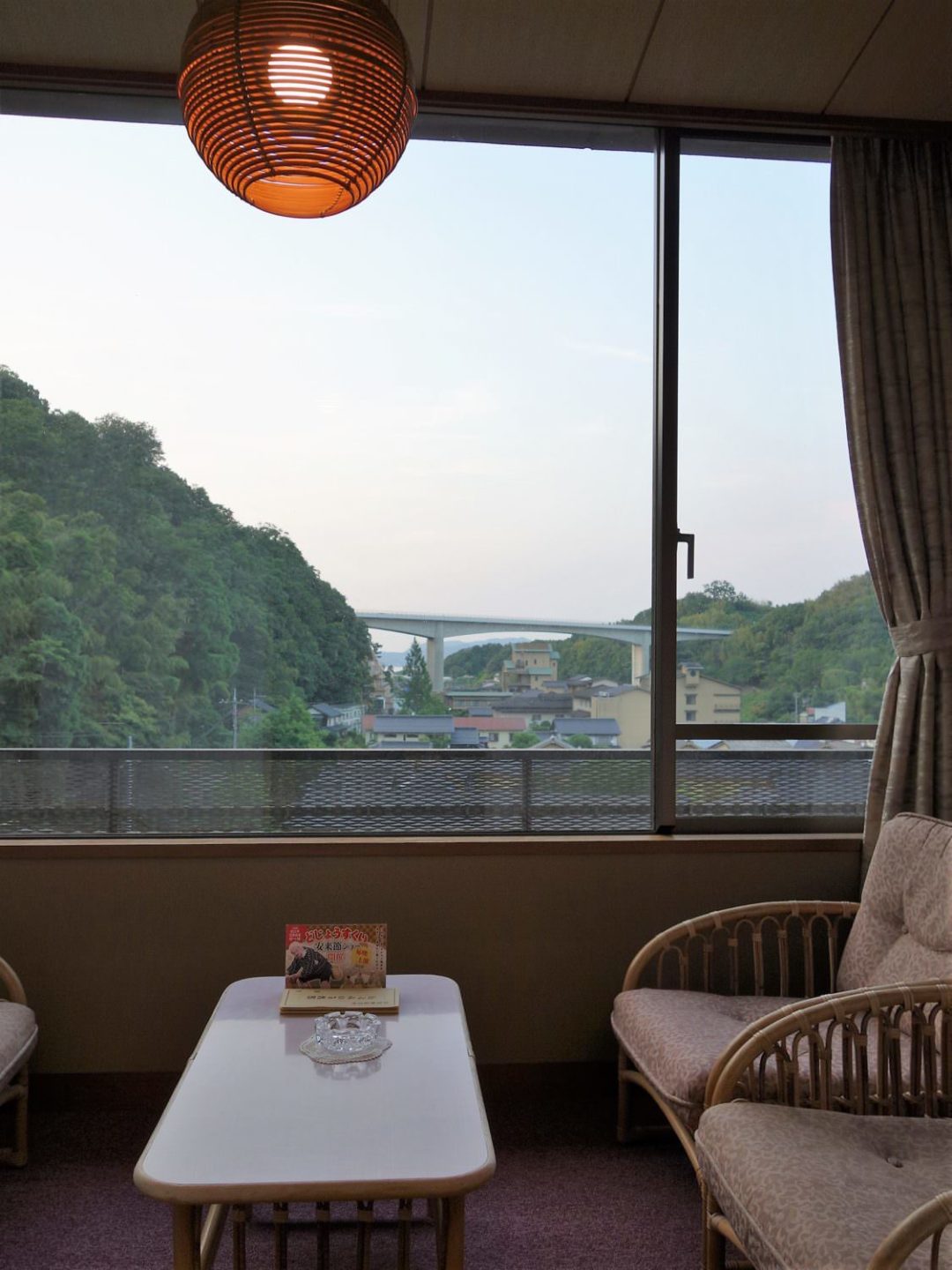 There were baskets to put towels in and take to the public bath, one for each guest. They were very pretty, I wished I could take one home.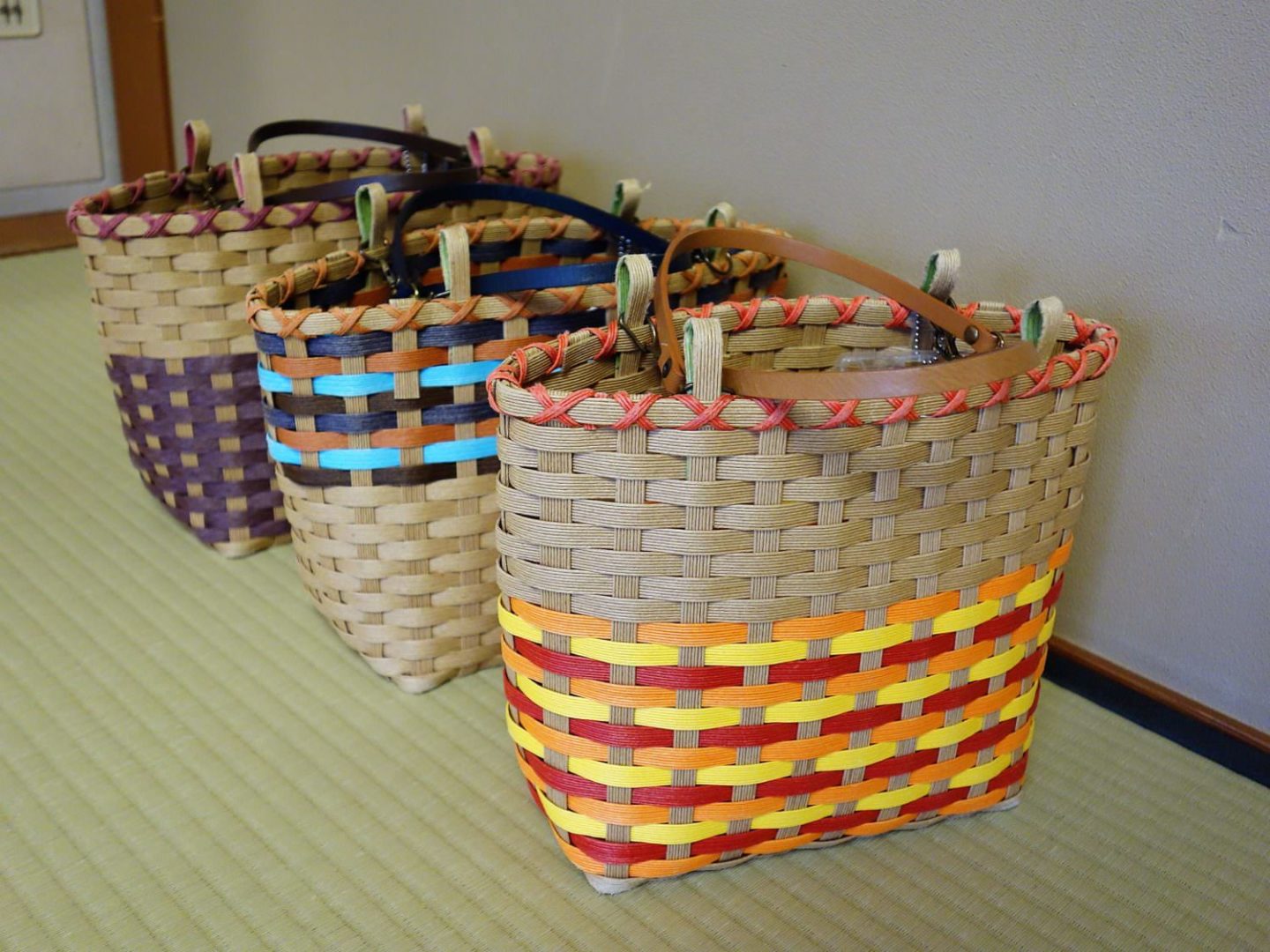 Hotel amenities were classy as well. I liked how toothbrushes were neatly placed in a chic basket. They were all of different colors too, making it easy to distinguish which one is whose.
And of course, one of the fun things about staying in a ryokan is savoring welcome sweets placed in the room with some hot tea. Here at Kasuien Minami, there were several types of sweets. The one in upper left corner (square-shaped sweets wrapped in a white sheet of paper with red lettering) called "En" was a specialty of the ryokan — "gyuhi," or soft mochi, wrapped in red beans, which in turn are covered with matcha-flavored dough. It was just the right level of sweetness.
The coffee was Lafcadio Coffee, from the local Nakamura Chaho.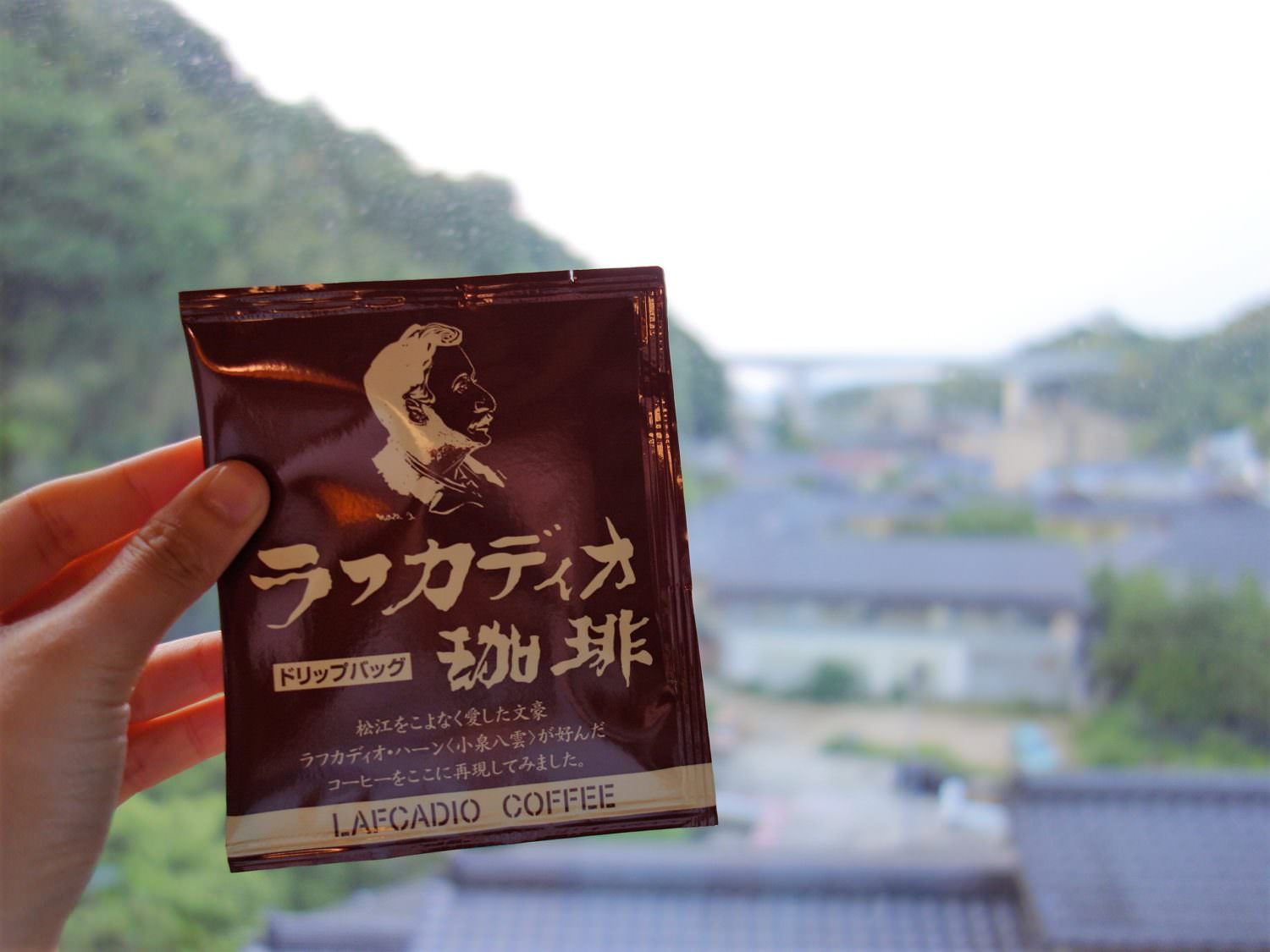 I was going to take a bath after dinner — which I'll tell all about in my next entry — at one of many types of onsen (Japanese site) available throughout the ryokan, but sadly I didn't have enough time. They close rather early — 23:00 or 24:00 at the latest.
So, instead, I opted for some nice hand and foot baths in a courtyard.
The day I stayed at Kasuien Minami, I walked at least 15,000 steps — you can easily guess how my legs were feeling at the end of the day. The foot bath was exactly what I needed at that moment.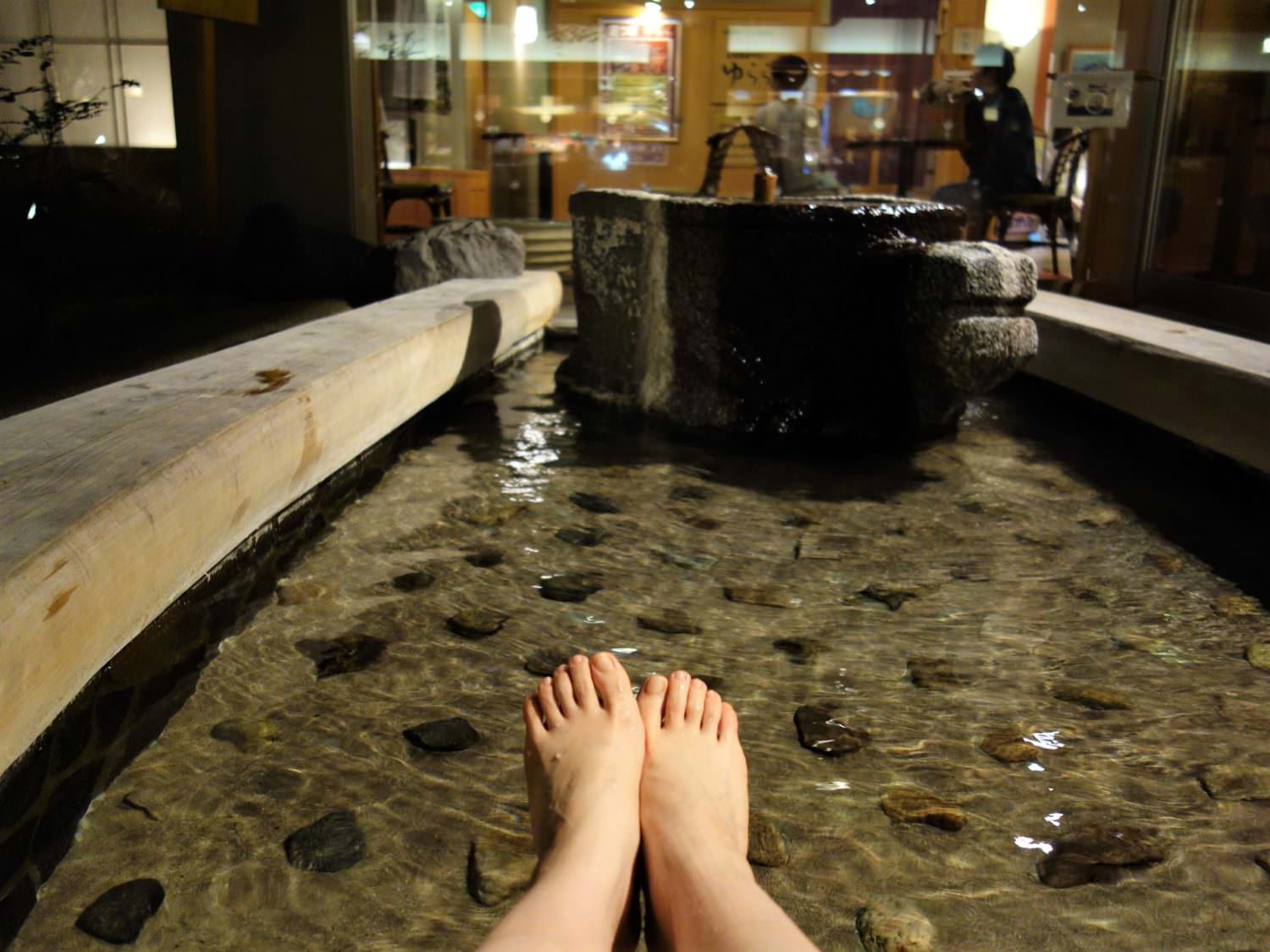 You can also put your forearms into the stone bowl for a soothing hand bath.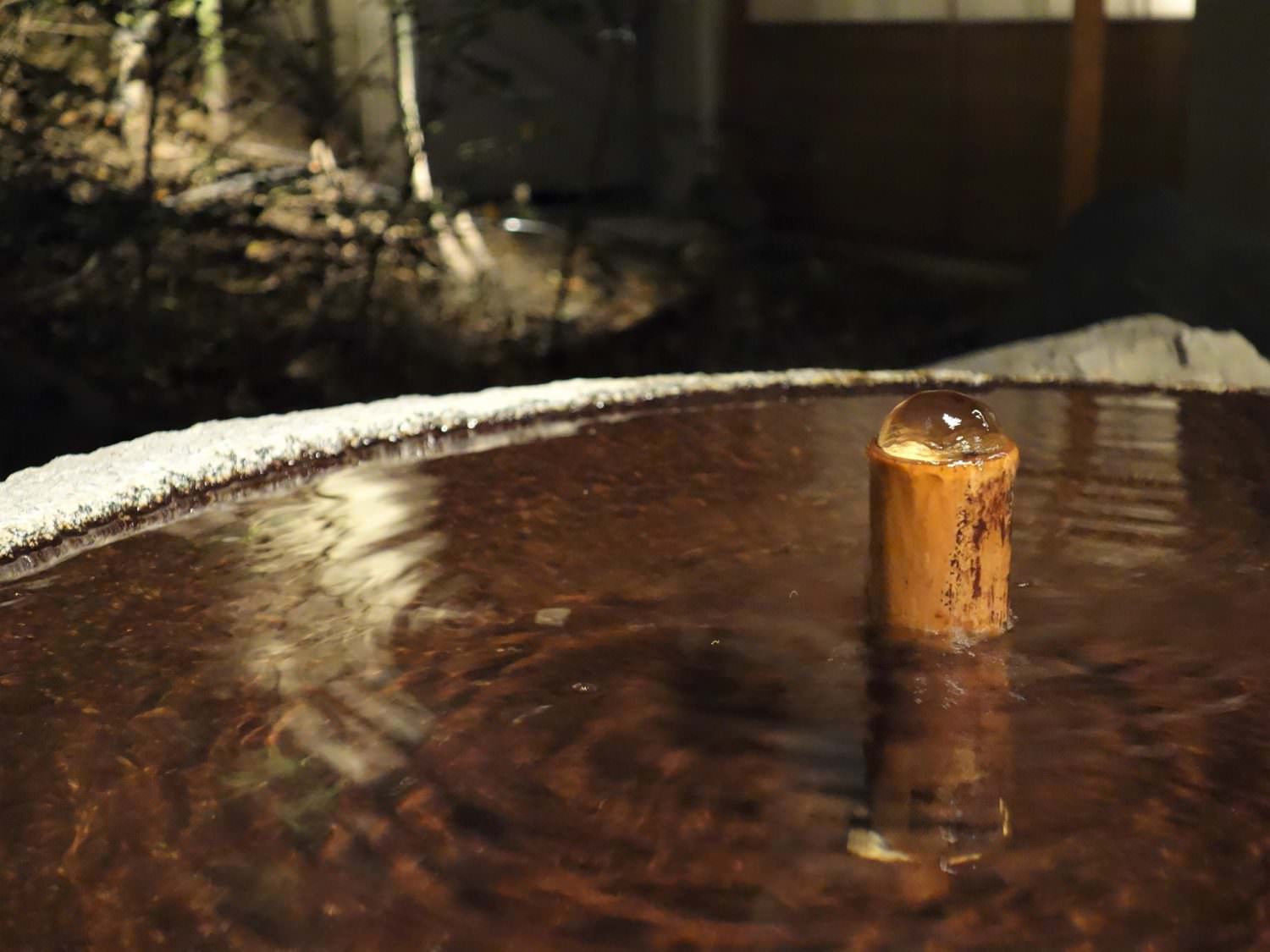 Looking up, I saw the night sky and some stars above me. I was all by myself, in silence — which I found is a perfect way to enjoy a night in the "onsen of the gods."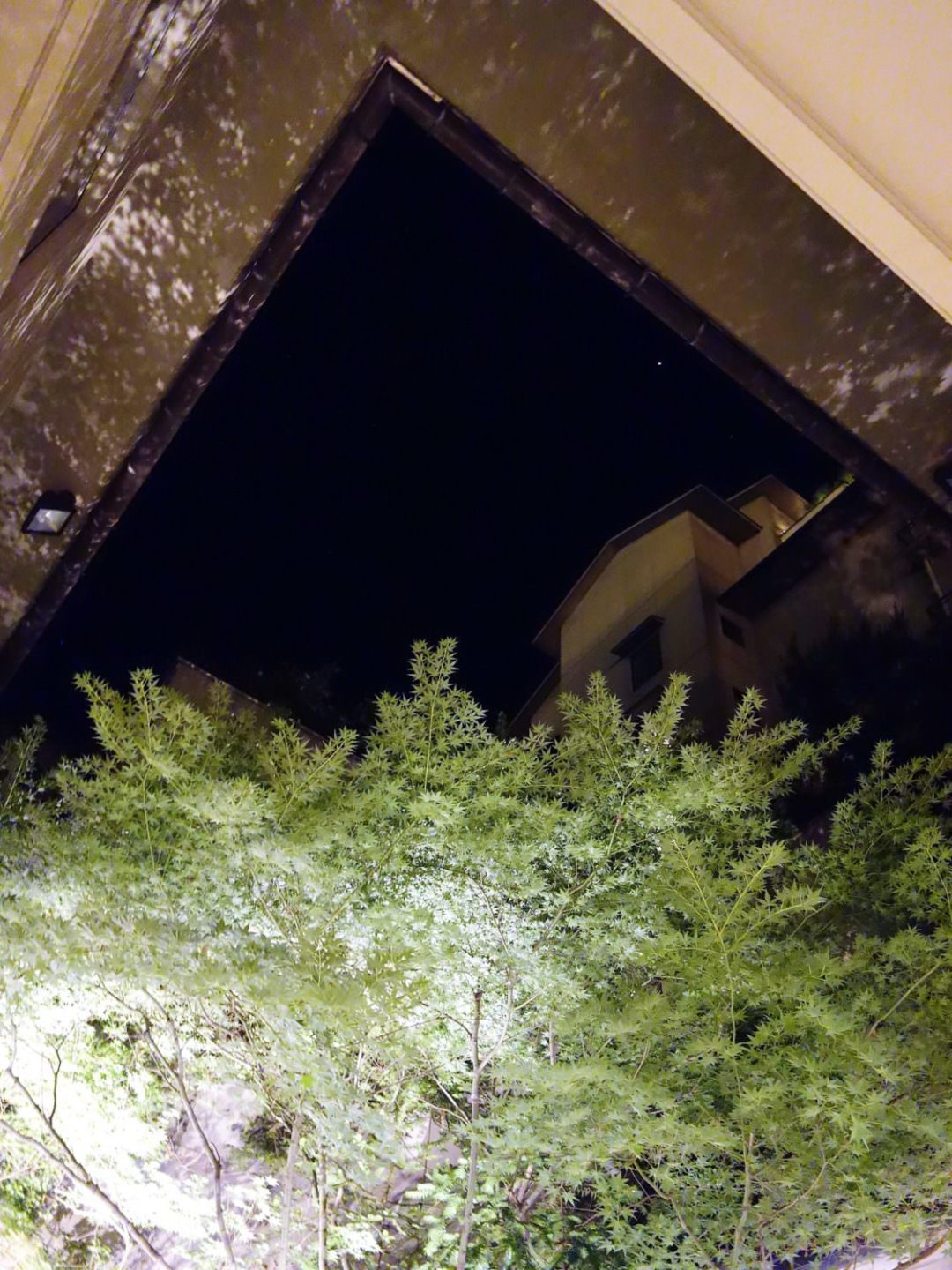 Kasuien Minami at Tamatsukuri Onsen

| | |
| --- | --- |
| Address | 1218–8 Tamayucho Tamatsukuri, Matsue, Shimane Prefecture |
| TEL | 0852–62–0331 |
[blogcard link="https://www.kasuien-minami.jp/english/index.html"]